Competition: Burden (Ended)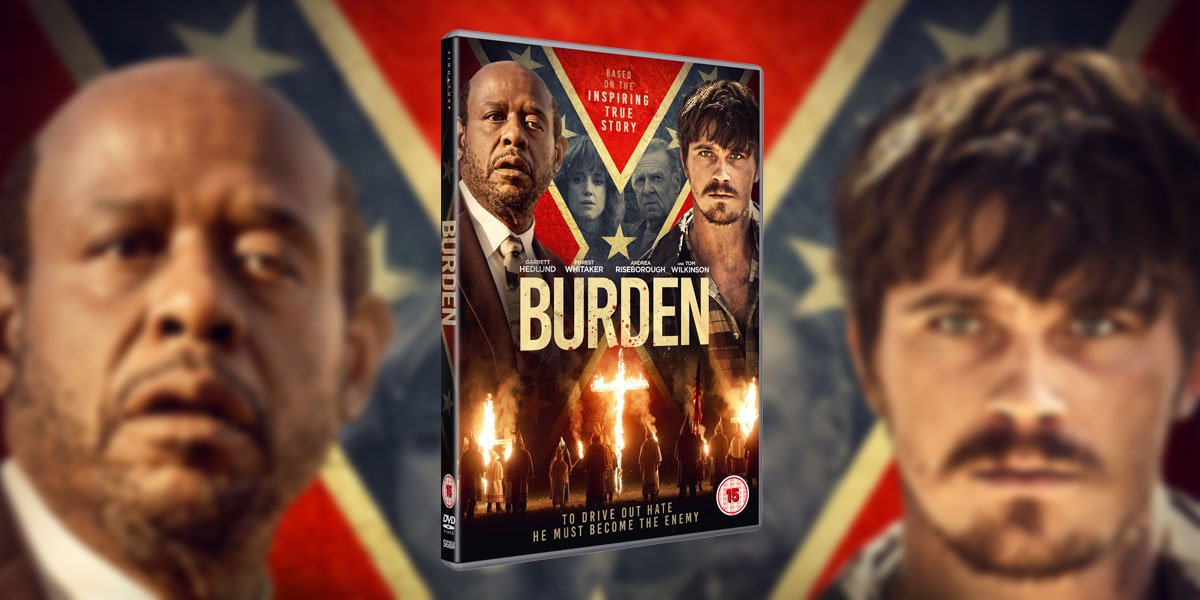 Burden (Signature Entertainment)
Enter our competition to win a Digital Copy of award-winning drama Burden, from the producer of Dallas Buyers Club!
---
Produced by Robbie Brenner (Dallas Buyers Club), Burden tells the shocking and thought-provoking true story of Mike Burden (Garrett Hedlund, of TRON: Legacy), a South Carolina Klansman who leaves behind his violent past with the help of the idealistic Reverend Kennedy (Forest Whitaker, of The Last King of Scotland), after a museum celebrating the Ku Klux Klan opens in a small South Carolina town and the reverend desides to shelter Burden in order to prevent racial tensions boiling over. However, the members of Kennedy's congregation are shocked to discover his plan, and both Mike and The Reverend soon find themselves on a collision course with manipulative KKK leader Tom Griffin (Tom Wilkinson, of The Full Monty).
Written and directed by actor Andrew Heckler, Burden also stars Usher and Andrea Riseborough (Birdman or (The Unexpected Virtue of Ignorance)). The film features powerful performances from a fantastic cast, and was awarded the Dramatic Feature audience prize at the 2018 Sundance Film Festival.
Burden has just been released on Digital and DVD, and we have been given three iTunes codes to give away (courtesy of our friends at Signature Entertainment): if you're a U.K. resident, enter our competition to win a free Digital Copy of Burden!
a Rafflecopter giveaway
iTunes codes can be redeemed by following a link at the very bottom of every store page of iTunes from your computer, mobile phone, tablet device or AppleTV.
---
Signature Entertainment presents Burden on DVD & Digital HD from July 6th. This competition has been listed on Loquax, The Prize Finder, The Latest Deals and Competition Database.