Black Bear (Review): Plaza and Abbot Excel in Intriguing Indie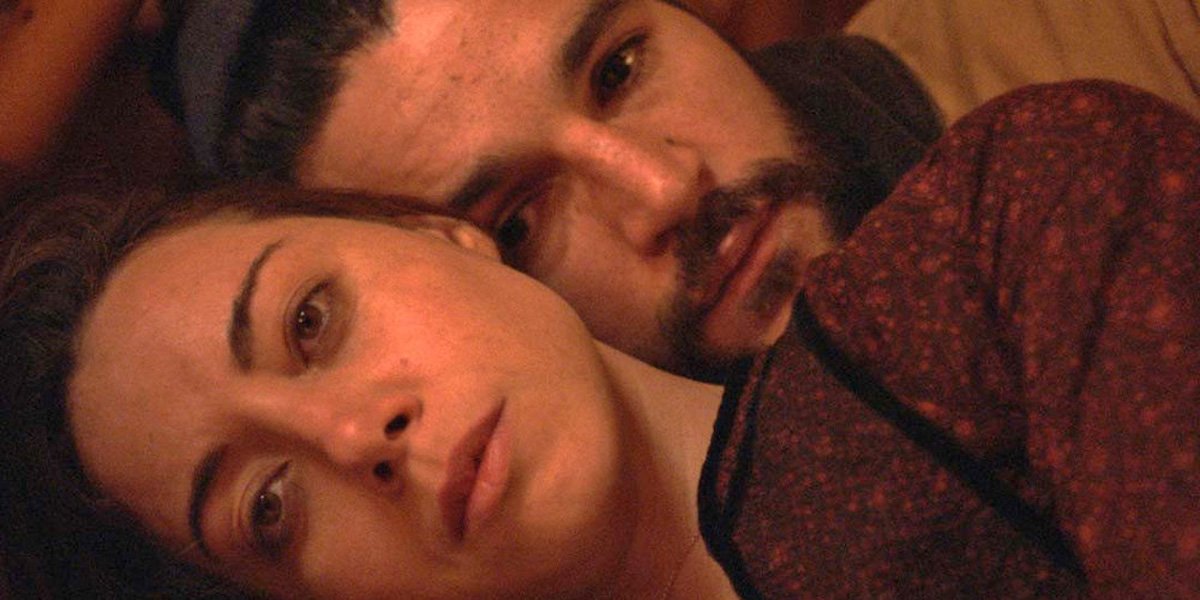 Aubrey Plaza and Christopher Abbot in Black Bear (Momentum Pictures)
Black Bear 's unconventional structure and captivating power dynamics propel its simple premise to a memorable viewing experience.
---

There is perhaps no greater honor a film can achieve than to inspire discussion in the months and years following its release. Whether that discussion revolves around its contribution to cinema as an art form or simply a debate over a certain plot point, for a film to inspire discourse ensures it remains alive in the collective consciousness of all who watched it. Ten years later, the debate over Inception's final shot rages on, while Greg Tolland's cinematography for Citizen Kane remains a staple in film classes across the world. With his third feature film Black Bear, writer and director Lawrence Michael Levine has crafted a narrative sure to inspire discussion and analysis for years to come while providing career-best performances for leads Aubrey Plaza and Christopher Abbot.
To conduct a proper analysis of Black Bear, we must first go over the complete plot of the film, as its structure makes it difficult to discuss without disclosing certain story beats and revels, so Spoilers Ahead. The film is made up of two halves that function as separate stories but hold many story and thematic similarities. Part one follows Allison (Plaza), a screenwriter suffering from writer's block on a weekend retreat at a remote cabin inhabited by couple Blair (Sarah Gordon) and Gabe (Christopher Abbot).
While the interaction starts with the necessary niceties, the evening quickly devolves into a drunken power struggle between Allison and Blair over feminism, creativity, and Gabe, who may or may not be encouraging the conflict. The tension continues to build to a shocking turn of events before abruptly shifting to the second story. Now, Allison and Gabe are a married couple working on an independent film at the same Cabin. Gabe is the director while Blair and Allison play versions of each other from the first half. To elicit a better performance from Allison, Blair and Gabe act out a fictitious affair to give Allison the jealousy the role requires. Tensions rise again and when the credits roll, we aren't sure who came out on top.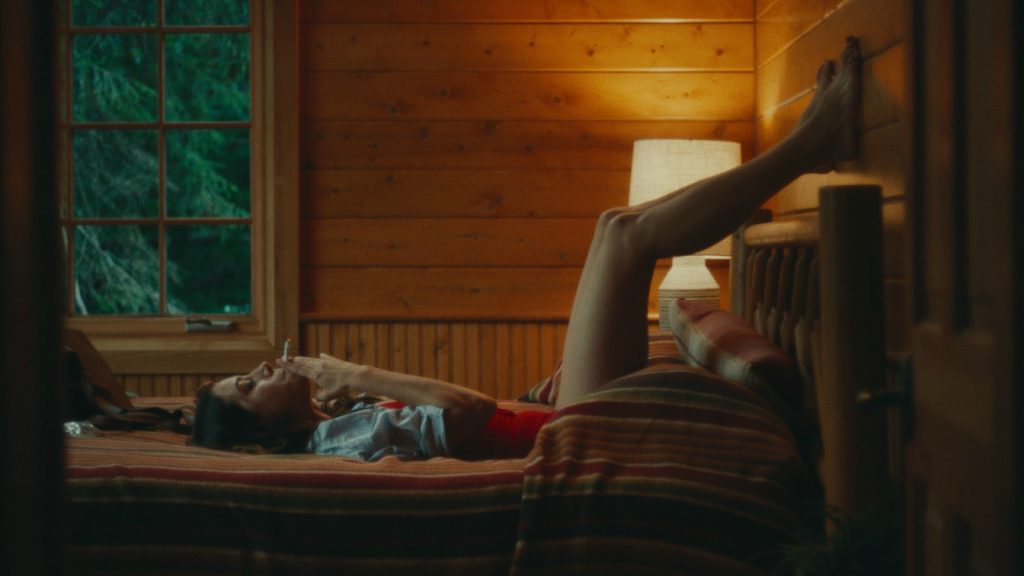 Our first shot of Black Bear gives us valuable insight into how to perceive the film. It's Allison, sitting on the edge of a dock, covered in fog, her face an impenetrable facade. It's a shot the film will come back to exactly twice, once at the midpoint to separate the two stories that make up the film and again as the final shot after all the drama has played out. While the shots are identical, the events preceding them function as a sort of Kuleshov effect: while her expression may seem blank at the start, by the middle, it resembles a sort of concentration and at the end, it's a face of resignation. Going back to this shot continuously forces us to reevaluate Allion's motives and consider the context of her actions. Is she really attracted to Gabe in the first half or is she simply gathering material for her next project? Does she recognize the affair between Blair and Gabe as a fabrication or is she just as clueless as the numerous production assistants that seem incapable of doing their jobs?
Plaza's performance, like everything else in the film, is meticulously layered, effortlessly switching between wickedly funny and deadly serious in a way that keeps both the audience and other characters constantly off balance. In a just world, she'd be at the forefront for awards consideration and deserves more attention for her best role yet. Abbot shouldn't be ignored though, his subtle conniving clashes with Plaza's recklessness which cements his reputation as one of the great underrated indie actors. The film places the burden of its success on the performances, and the core trio more than delivers, giving us one of the best ensembles of the year.
See Also

Ultimately, each person's response to Black Bear will be dependent on how open they are to its structure and lack of closure. There's no denying that Levine and company have created a dense work of metafiction that will reward multiple viewings. The question is whether or not the conversation will continue in the years to come and take its (rightful) place next to Donnie Darko and Primer as one of the best mindf*ck movies in recent memory.
---
Black Bear is now available to watch on digital and on demand.