Arthur & Merlin: Knights of Camelot, Ritorno alle Origini del Mito (Con Qualche Incertezza)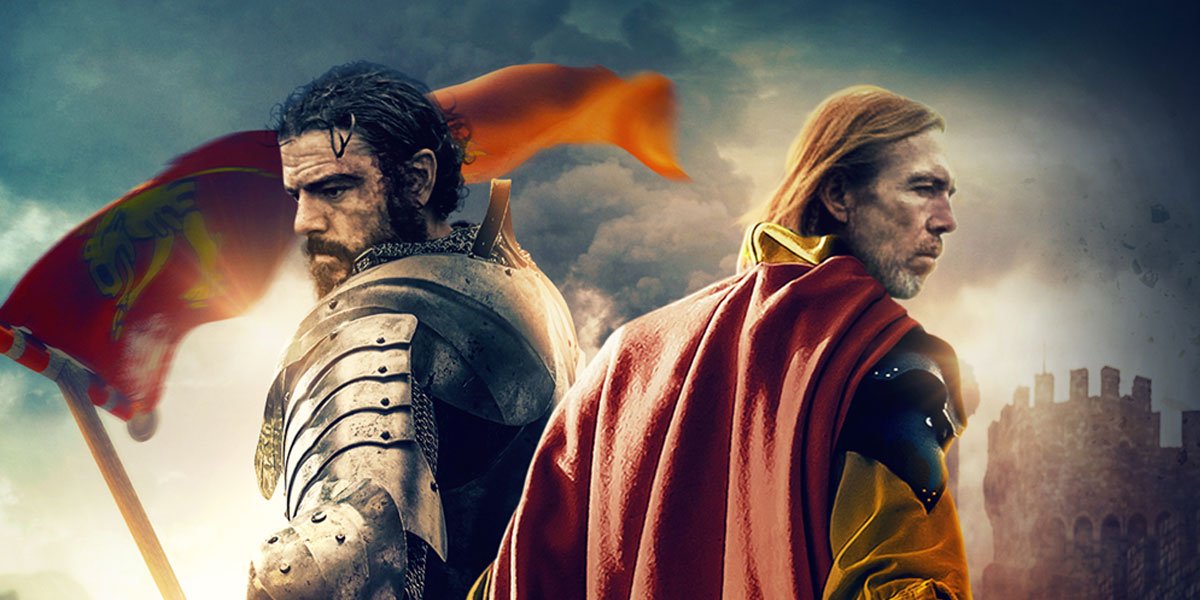 Arthur & Merlin: Knights of Camelot (Courtesy of Signature Entertainment)
Arthur & Merlin: Knights of Camelot si cimenta nella rilettura di una delle storie più note e trasposte al cinema e in televisione: le gesta di Re Artù, Mago Merlino e i Cavalieri della tavola rotonda.
---
Click here to read this article in English!
---

In Arthur & Merlin: Knights of Camelot, Re Artù (Richard Short) parte per una lunga e sanguinosa guerra per difendere Camelot, che incustodita cade preda di Modred (Joel Phillimore), figlio illegittimo del sovrano, che in sua assenza e coadiuvato dalla Maga Vortigone (Jennifer Matter), ne insidia anche la giovane e amata regina Ginevra (Stella Stocker). Artù avrà bisogno dell'aiuto dei suoi fedeli cavalieri e del potente Merlino (Richard Brake) per tentare di sconfiggerlo e riportare ordine in a Camelot e nell'Inghilterra.
Arthur and Merlin: Knights of Camelot è fondamentalmente un action movie godibile, con scene di battaglia discretamente coreografate e incorniciato da un'ambientazione che conserva il suo fascino, complice le "leggendarie" vicende narrate. A fronte di una resa visiva che soffre forse degli scarsi mezzi CGI a disposizione, che rendono poco efficaci e "superate" le scene in cui si coinvolge il sovrannaturale e la magia, troviamo tuttavia alcune scelte interessanti, che avrebbero meritato un focus più specifico e approfondito e una scrittura più corposa.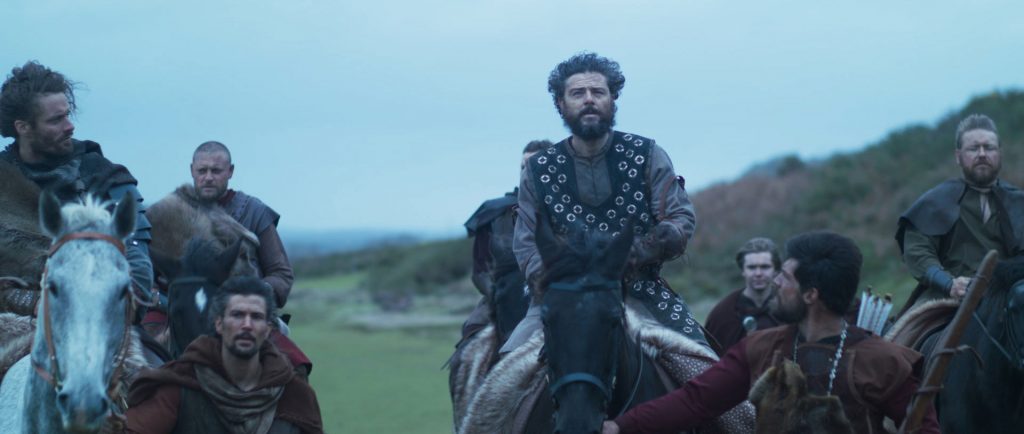 Tra questi aspetti, che si discostano dal filone, c'è sicuramente quello di voler riportare in auge il legame tra il mito di Artù e la storia britannica, forse un po' decaduto nella cultura popolare moderna, che tende invece solitamente a calcare sugli aspetti fantastici e magici. Ampio spazio viene dato nel film ai temi della guerra e allo scontro con l'Impero Romano e i sassoni invasori della Britannia. Una scelta interessante, minata però da una narrazione a tratti frammentaria e incostante, dove nel tentativo di inserire forse troppi elementi diversi (la guerra, la famiglia, la magia e il sovrannaturale, oltre che al tentativo di introspezione proprio della figura di Artù e del suo ruolo di re "assente") , si finisce con il creare un prodotto a metà strada, che può instillare interessanti spunti di riflessione, ma che non riesce appieno a definire nessuno dei temi che mette in scena.
Arthur and Merlin: Knights of Camelot non si preoccupa di raccontarti nel dettaglio cosa sia Camelot e l'origine dell'amicizia tra Artù e Merlino, un aspetto che mette in rilievo quanto questo mito sia considerato conosciuto, almeno per sommi capi, dalla maggior parte degli spettatori. Alla figura di Merlino, importante ma evanescente, vengono riservate alcune scene chiave, ma nel complesso il titolo risulta fuorviante: protagonista assoluto del film infatti è sicuramente Re Artù.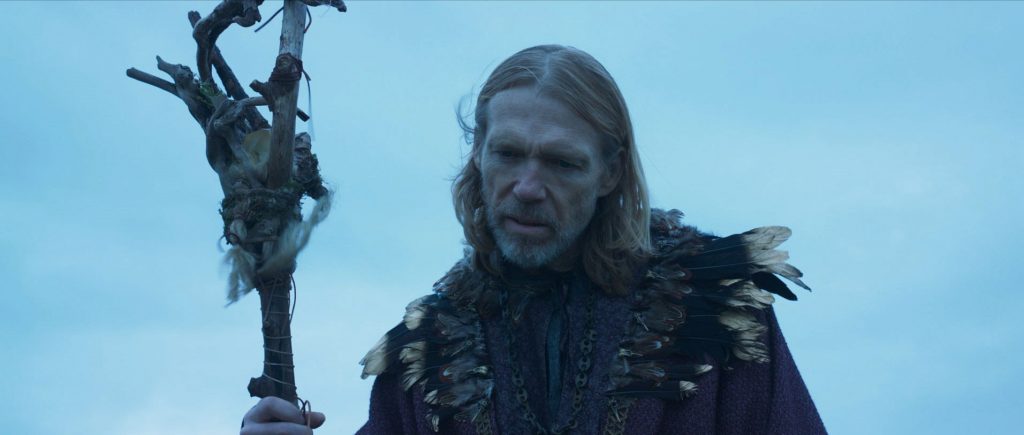 In Arthur and Merlin: Knights of Camelot, Richard Short interpreta un Artù più tormentato che mai, con il sonno afflitto da incubi e in chiara crisi da PSTD (Disturbo da stress post-traumatico). Ha vissuto talmente a lungo la guerra, che ormai fa parte di lui al punto che i ricordi di come sia iniziata si fanno di giorno in giorno più annebbiati e il desiderio di rientro a casa si mescola all'incapacità di decidere se tornare, abbandonando il campo di battaglia, è ciò che desidera veramente. Interpretazione a tratti un po' troppo "focosa", ma tutto sommato riuscita, dove si evince un tentativo concreto di studio del personaggio.
Possiamo dire in conclusione che con Arthur and Merlin: Knights of Camelot siamo di fronte a un prodotto di intrattenimento parzialmente riuscito, minato da alcuni aspetti che coinvolgono sia il comparto tecnico che la struttura narrativa, oltre che da un montaggio a tratti piuttosto sconnesso che rende la fruizione meno fluida. Il film lancia però alcuni spunti di riflessione, che lo emancipano dal suo filone di provenienza e ne possono rendere la visione interessante.
---
Arthur & Merlin: Knights of Camelot è disponibile in Digital HD e DVD nel Regno Unito dal 13 Luglio, da Signature Entertainment.