Apple TV+ Originals in April 2023: New Series & Movies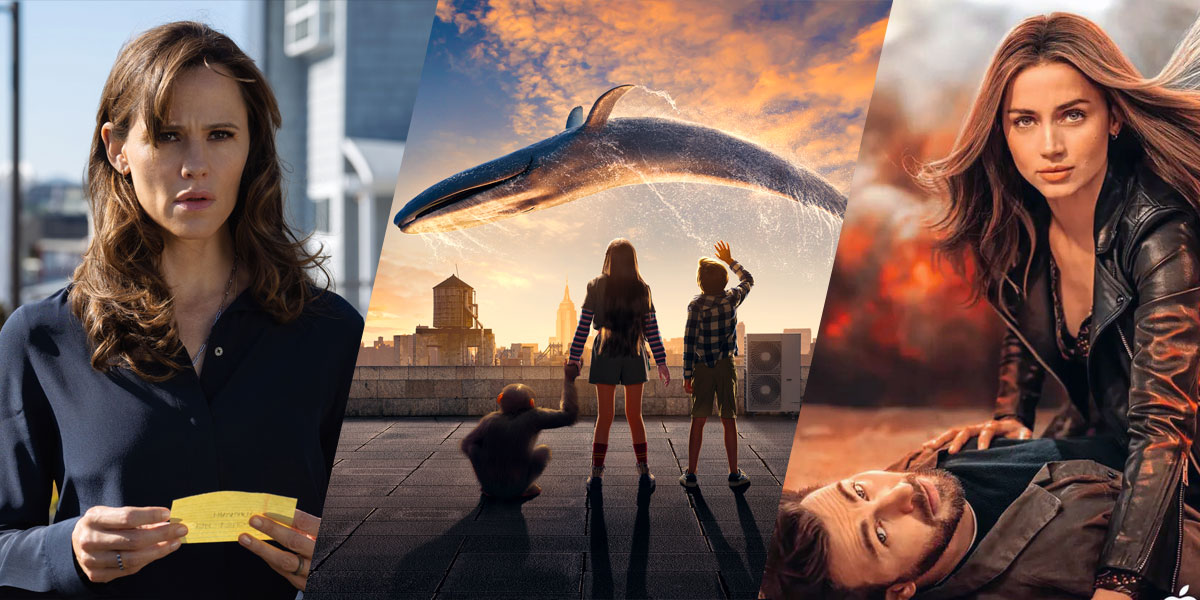 The Last Thing He Told Me, Jane, Ghosted (Apple TV+)
All the Apple TV+ originals to stream in April 2023, from new series and movies to a new Ana de Armas film coming out this month!
Many Apple TV+ Originals are coming out this month, and the new episodes of Ted Lasso are not the only reason to keep an eye on the streaming platform! Among the new series and movies to stream this month are Season 2 of Schmigadoon!, a new Jennifer Gardner show, a film with Ana de Armas, Chris Evans and an all-star cast, and more!
Below are the new original movies and series of the month, complete with synopses and trailers. Keep checking this page for new films and shows as more release dates are annouced!
All the new Apple TV+ originals to binge watch in April 2023:
---
APPLE TV+ ORIGINALS: NEW SERIES IN APRIL 2023
SCHMIGADOON! SEASON 2
Director: Robert Luketic
Starring: Cecily Strong, Keegan-Michael Key, Jaime Camil, Kristin Chenoweth, Jane Krakowski, Aaron Tveir, Ariana DeBose
Apple TV+ Release: April 5, 2023
Official synopsis: Having found true love in the town of Schmigadoon, season two of "Schmigadoon!" will find Josh (Keegan-Michael Key) and Melissa (Cecily Strong) in Schmicago, the reimagined world of '60s and '70s musicals. The second season of Apple's broadly acclaimed comedy will include new original musical numbers from co-creator and executive producer Cinco Paul.
---
JANE
Writer & Director: J.J. Johnson
Starring: Ava Louise Murchison, Mason Blomberg, Tamara Almeida, Dan Abramovici, Jazz Allen, Sam Marra
Apple TV+ Release: April 14, 2023
Official synopsis: Jane, a 9-year-old budding environmentalist on a quest to save endangered animals. Using her powerful imagination, Jane takes her best friends David and Greybeard the chimpanzee on epic adventures to help protect wild animals all around the world because, according to her idol Dr. Jane Goodall: "Only if we understand, will we care. Only if we care, will we help. Only if we help, can they be saved."
---
THE LAST THING HE TOLD ME
Directors: Olivia Newman, Deniz Gamze Ergüven, Daisy Von Scherler Mayer, Lila Neugebauer
Starring: Nikolaj Coster-Waldau, Jennifer Garner, Angourie Rice, Aisha Tyler
Apple TV+ Release: April 14, 2023
Official synopsis: Limited series "The Last Thing He Told Me" follows Hannah (played by Jennifer Garner), a woman who must forge a relationship with her 16-year-old stepdaughter Bailey (played by Angourie Rice) in order to find the truth about why her husband has mysteriously disappeared. Based on the acclaimed bestselling novel, the series is created and adapted by Laura Dave, alongside series co-creator Josh Singer. Garner also serves as executive producer alongside Hello Sunshine's Reese Witherspoon and Lauren Neustadter.
---
THE AFTERPARTY
Directors: Eric Appel, Anu Valia, Chris Miller, Tamra Davis, Peter Atencio
Starring: Tiffany Haddish, Sam Richardson, Zoë Chao, Paul Walter Hauser, Ken Jeong, Zach Woods, Jack Whitehall, Elizabeth Perkins, Poppy Liu, Anna Konkle
Apple TV+ Release: April 28, 2023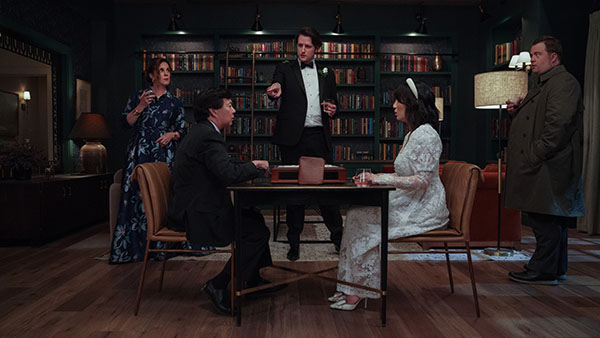 Official synopsis: From Academy Award winners Chris Miller and Phil Lord, each episode of "The Afterparty" explores a different character's account of one fateful evening, all told through the lens of popular film genres and unique visuals to match the storyteller's perspective. In season two, a wedding is ruined when the groom is murdered and every guest is a suspect. Detective Danner (Haddish) returns to help Aniq (Richardson) and Zoë (Chao) solve whodunnit by questioning family members, star-crossed lovers and business partners, and hearing each suspect's retelling of the weekend, each with their own unique perspective and visual style.
---
APPLE TV+ ORIGINALS: NEW MOVIES IN APRIL 2023
GHOSTED
Director: Dexter Fletcher
Starring: Ana de Armas, Chris Evans, Adrien Brody, Amy Sedaris, Tate Donovan, Mike Moh
Apple TV+ Release: April 21, 2023
Official synopsis: Salt-of-the-earth Cole falls head over heels for enigmatic Sadie — but then makes the shocking discovery that she's a secret agent. Before they can decide on a second date, Cole and Sadie are swept away on an international adventure to save the world.
READ ALSO: