All Teenage Mutant Ninja Turtles Movies Ranked (Including Mutant Mayhem)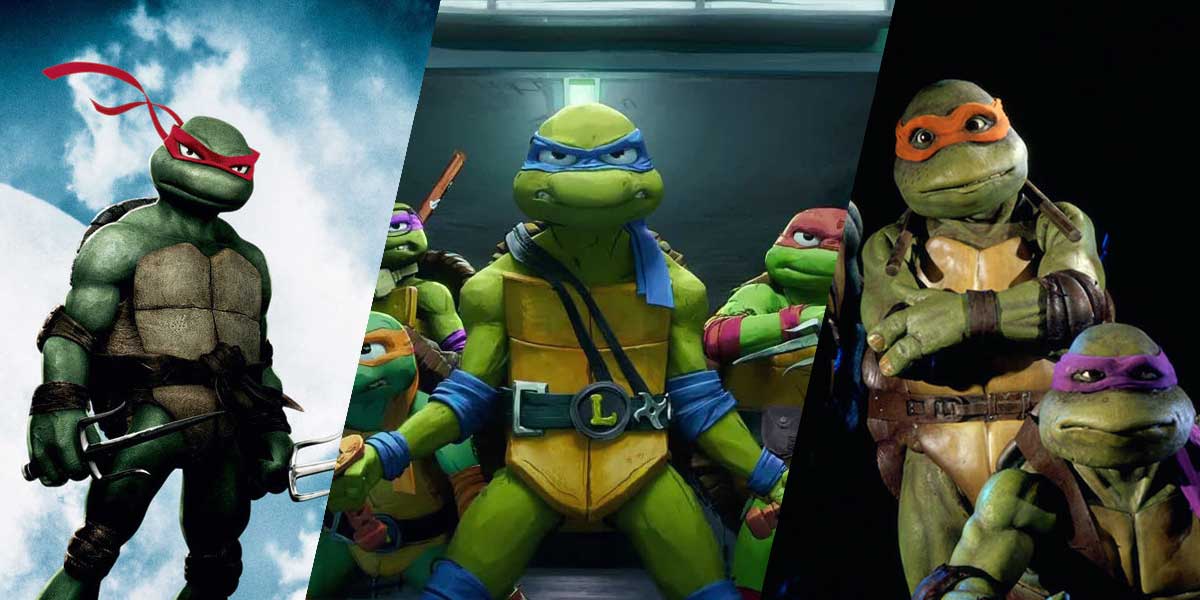 We ranked all the movies featuring the iconic quartet from worst to best, including Teenage Mutant Ninja Turtles: Mutant Mayhem.
---
The Teenage Mutant Ninja Turtles may just be some of the strangest characters out there. I can't quite figure out why exactly four humanoid reptiles performing martial arts are so massively popular, but for whatever reason, everything about them just works. Recently, I binge-watched every single Teenage Mutant Ninja Turtles movie, and despite not being particularly enamoured by any of them, I still finished the rewatch head over heels in love with these characters. There's just something so charming about them, so nostalgic, as if simply seeing them, no matter how much they affected your childhood, brings back memories of a better time.
So, with the release of Teenage Mutant Ninja Turtles: Mutant Mayhem (2023), I figured it was the perfect time to try and rank all of these movies and see if I can pinpoint why exactly I love these characters so much.
---
7. Teenage Mutant Ninja Turtles III
(1993)
Director: Stuart Gillard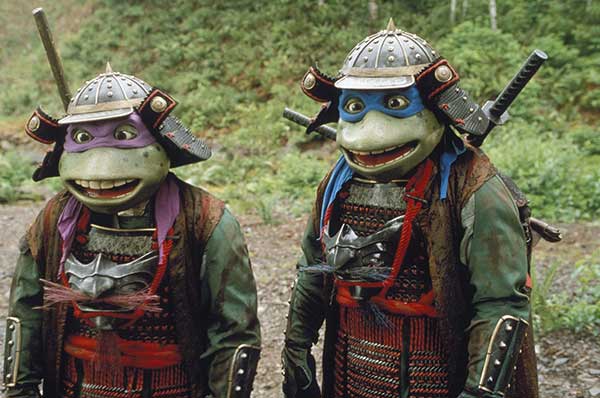 On paper, the idea of the Ninja Turtles travelling back in time to ancient Japan and becoming samurais sounds incredible. Yet, despite that, this film just doesn't work at all. A large amount of that has to do with just how boring the central antagonist is, an English trader named Walker (Stuart Wilson), who is a completely original character invented for the film, not previously featured in the animated show or the comics. The humour here also falls completely flat, with the Turtles starting to feel even more like caricatures than they normally do, constantly firing out tired quips that help make every scene in this horrifically paced film grating. It's the Teenage Mutant Ninja Turtles equivalent of The Godfather Part III (1990), getting everything that made the prior entries so good painfully wrong.
---
6. Teenage Mutant Ninja Turtles
(2014)
Director: Jonathan Liebesman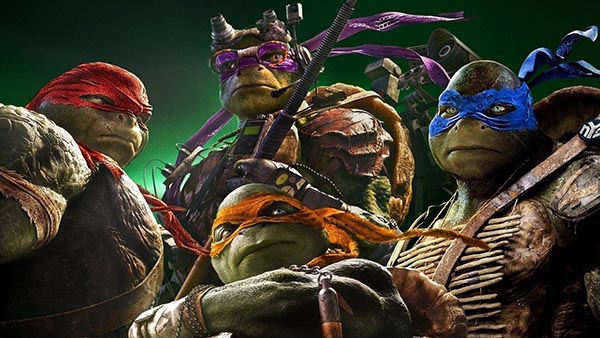 You might be surprised that this didn't come in dead last considering just how maligned it was upon its release, but I think that time has been surprisingly kind to Teenage Mutant Ninja Turtles (2014). Yes, it's still not particularly good, but the dynamic between the brothers is far better here than in Teenage Mutant Ninja Turtles III, and the visual effects look a lot better than some of the stuff released today. Now, that's not to say that the Turtles themselves look good, having discarded the charming rubber costumes in favour of CGI, becoming these hulking, over-designed abominations that are just nearly impossible to fall in love with.
Then, there's the issue of the film's obsession with Megan Fox, who's playing this film's version of April O'Neil. Whilst her performance isn't bad by any means, for some reason she's presented as the main character of the film, being heavily connected to both the villain and the origin of the Turtles themselves, and large chunks of the story are just entirely focused on her, with the titular characters being relegated to the background. It's an incredibly confused film, one that tries desperately to be modern and edgy whilst also being about four goofy mutants who were taught ninjutsu by a rat in a sewer.
---
5. Teenage Mutant Ninja Turtles II: The Secret of the Ooze
(1991)
Director: Michael Pressman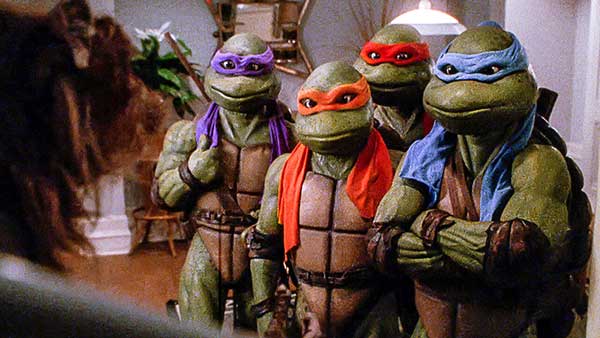 This might just be my most unpopular opinion here, but I'm not particularly fond of the Turtles' second outing. Yes, it can be a lot of fun at times, but I think there are just as many jokes that don't land as there are ones that do. The film's plot sees Shredder (François Chau) decide to make his own mutants to fight the Turtles, but due to the toned-down violence of the film, we never get a particularly cool action scene involving the main quartet and the mutants Shredder creates. Everything about Secret of the Ooze just feels like an inferior version of the first film, discarding its unique atmosphere in favour of something far more light-hearted and stylistically uninteresting. Then, there's also the presence of Keno (Ernie Reyes Jr.), a teenage pizza delivery man whose presence just really irritates me. I'm not entirely sure why, he just gets on my nerves.
---
4. TMNT
(2007)
Director: Kevin Munroe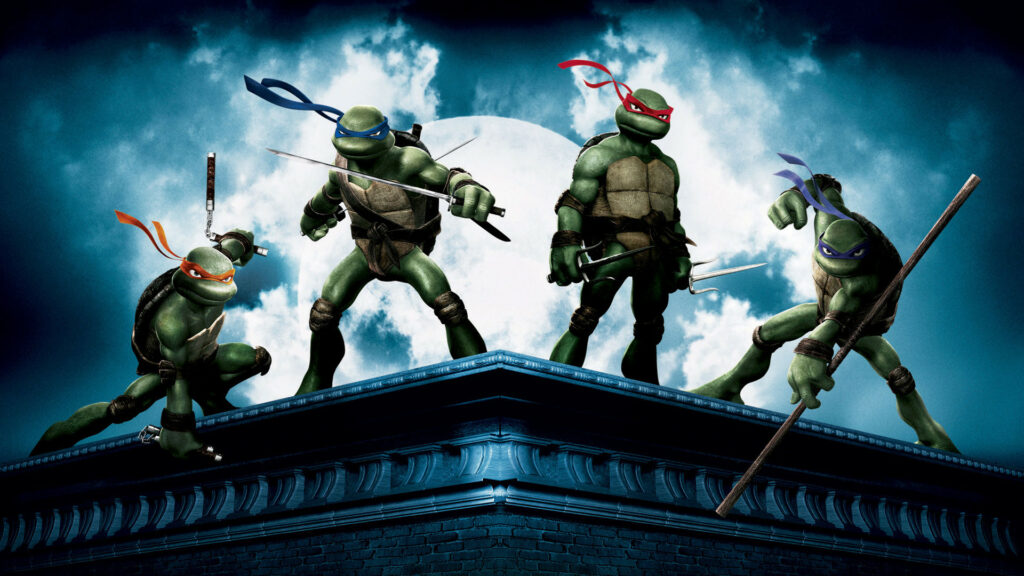 The first major animated film featuring the Turtles, TMNT is a horrific introduction to the series for beginners, giving us a plot where the quartet have gone their separate ways and have to reunite to take on a new threat. Outside of how inaccessible it might be, TMNT is ultimately just a mediocre, forgettable movie that struggles to stand out in a sea of films that are far more interesting to talk about. By far the most interesting thing about it is the conflict between Leonardo (James Arnold Taylor) and Raphael (Nolan North) regarding the new vigilante, the Nightwatcher, but that one character arc can't save it from forever sitting right in the middle of the pack.
---
3. Teenage Mutant Ninja Turtles
(1990)
Director: Steve Barron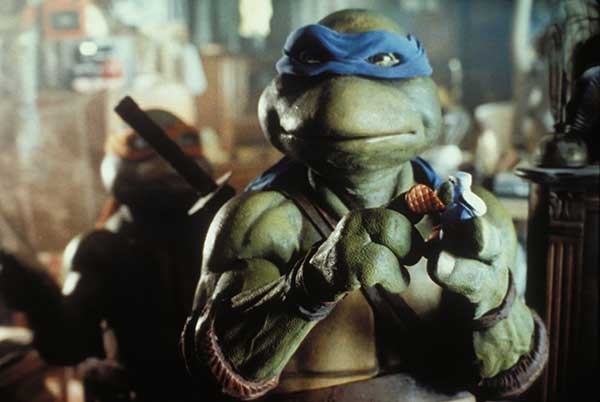 I wonder if, thirty years on from when it came out, this film still works for today's kids. The goofy, rubber costumes may take some getting used to, but I still think this is a solid, fun watch that feels unlike anything else out there. The atmosphere, the comedy, the action, how it looks, everything about it is so unique and exciting that even when it doesn't work, I still find myself absolutely fascinated by it. I do wish the Turtles individually were a bit more interesting and fleshed out, as they can often feel like one entity split into four parts, but outside of that issue, I think this is a great introduction to one of my favourite franchises.
See Also

---
2. Teenage Mutant Ninja Turtles: Out of the Shadows
(2016)
Director: Dave Green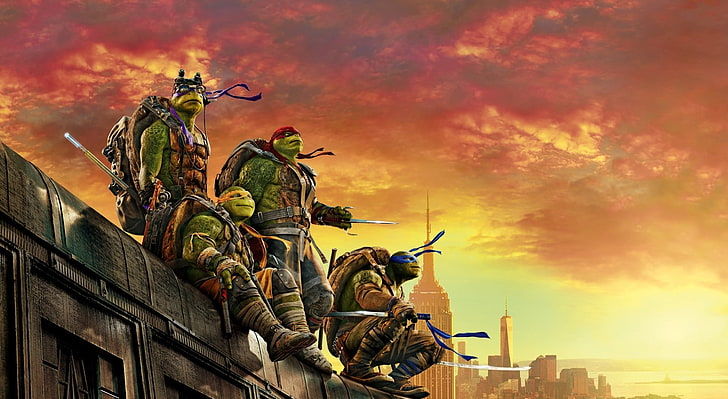 Colour me surprised, this is genuinely a really fun watch. A lot of the issues regarding the grimdark tone of Teenage Mutant Ninja Turtles (2014) are rectified here, giving us a far more entertaining and jovial movie that often feels like a celebration of everything that makes the Turtles so lovable. They might be trying to fix too much at once, resulting in a somewhat overstuffed plot that might confuse those unfamiliar with the franchise's lore, but the chaos also definitely works in their favour. A handful of villains make their cinematic debut here, namely Rocksteady (Stephen Farrelly), Bebop (Gary Anthony Williams) and Krang (Brad Garrett), and all three are a delight to watch, the action scenes involving the first two especially being the highlight of the whole experience. Not everything works and the script might have needed a few more rewrites, but as it is, Out of the Shadows is by a mile the most fun live-action Turtles experience.
---
1. Teenage Mutant Ninja Turtles: Mutant Mayhem
(2023)
Director: Jeff Rowe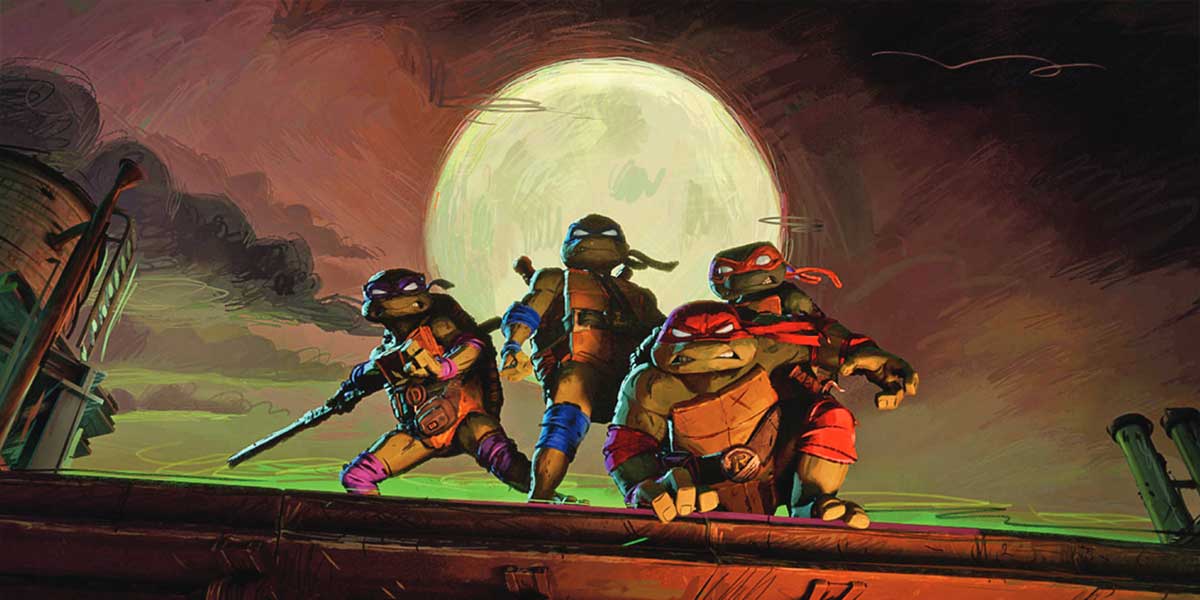 Despite her initial protests, I convinced my girlfriend to come see Teenage Mutant Ninja Turtles: Mutant Mayhem with me. She'd never seen a Turtles film before and didn't even know which one was which, but it didn't take long for the film to win her over. By the end of the post-credit scene, she'd declared it one of her favourites of the year and labelled it as a perfect film. That's the power of Mutant Mayhem. It truly is everything I love about the Ninja Turtles done to near perfection, filled with constant laughs, truly unique animation and a fantastic soundtrack. The entire voice cast is fantastic, with Jackie Chan's Splinter being a personal favourite, and the action scenes were, by a mile, the best I've seen the quartet involved in.
The only major issue I have with the film is that I'm worried about how it's going to age. So many of the jokes are pop culture references that feel like they require you to be tuned in to the interests of today's youth to enjoy, which obviously today isn't an issue, but what about ten years from now? That nitpick aside though, this is without a doubt not just my favourite Ninja Turtles film by a large amount, but also one of my favourite animated films in recent memory. It's a movie that's guaranteed to create thousands of new TMNT fans, and I'm overjoyed that they'll hopefully get to grow up seeing more movies featuring these iterations of my favourite pizza-loving team.
---
Teenage Mutant Ninja Turtles: Mutant Mayhem is now available to watch in theatres everywhere. Read our review of Teenage Mutant Ninja Turtles: Mutant Mayhem!