Akilla's Escape: Classic Noir Style Melds Beautifully with Modern Themes (Review)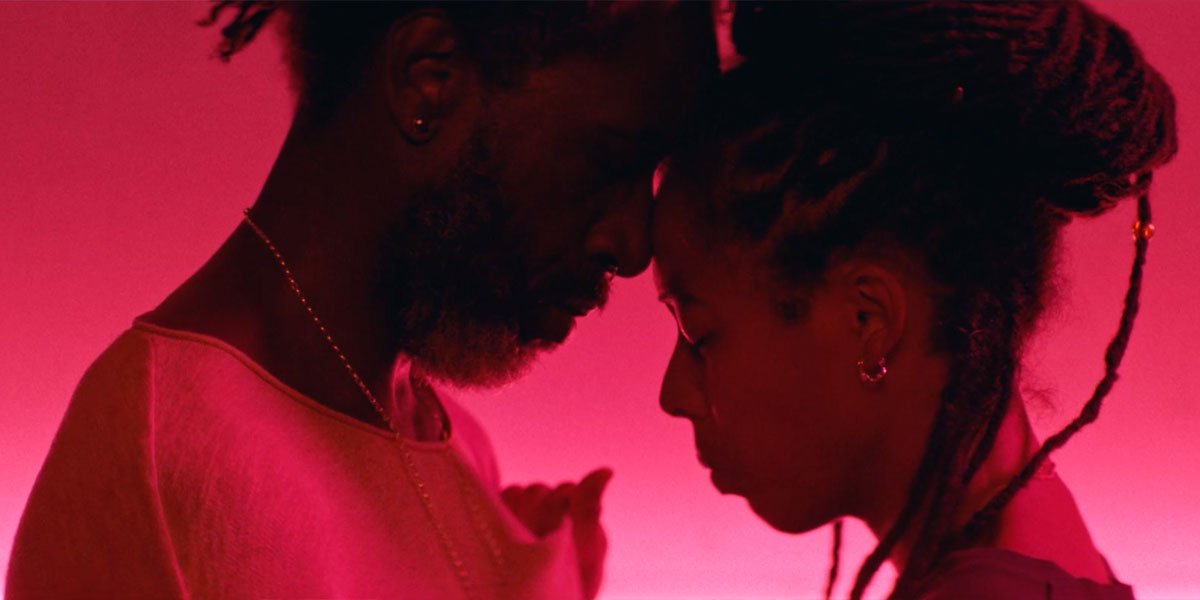 Akilla's Escape (Canesugar Filmwork/Courtesy of TIFF)
Akilla's Escape is an engaging crime film that deftly explores the cycle of violence caused by poverty and gentrification.
---

From its opening credits, Charles Officer's Akilla's Escape, which premiered at the Toronto International Film Festival this week, confidently assures us of the type of film we can expect. It's four minutes of newsreel footage and newspaper clippings of various moments of black history intercut with our main character Akilla (Saul Willams, who also serves as the film's composer) dancing in an abandoned warehouse to upbeat hip-hop. The dancing serves as a clear homage to the opening credits of Spike Lee's masterpiece Do the Right Thing, where Rosie Perez dances to the tune of Public Enemy's now-iconic Fight the Power. The newsreels and newspapers allude to Arthur Jafa's short film Love is the message, the message is death, which utilizes various forms of preexisting media to similar effect. It is a sequence filled with life and energy that perfectly sets the stage for Officer's saga of generational violence, and the struggle to lead an honest life.
Akilla's Escape opens in an interrogation room in New York 1995, where a 15-year-old Akilla Brown (Thamela Mpumlwana) is being questioned by an officer who clearly operates off of stereotypes and misconceptions. Akilla is the sole witness to the death of his father (Ronnie Rowe Jr), who was a member of the Garrison Army, a powerful gang founded by his grandfather that had its fair share of enemies. The scene is economically shot with simple coverage and even simpler dialogue, the officer's questions are subtly charged with some sort of malicious intent while Akilla's expression flickers between grief and relief, hinting at a complicated relationship which the film will soon explore.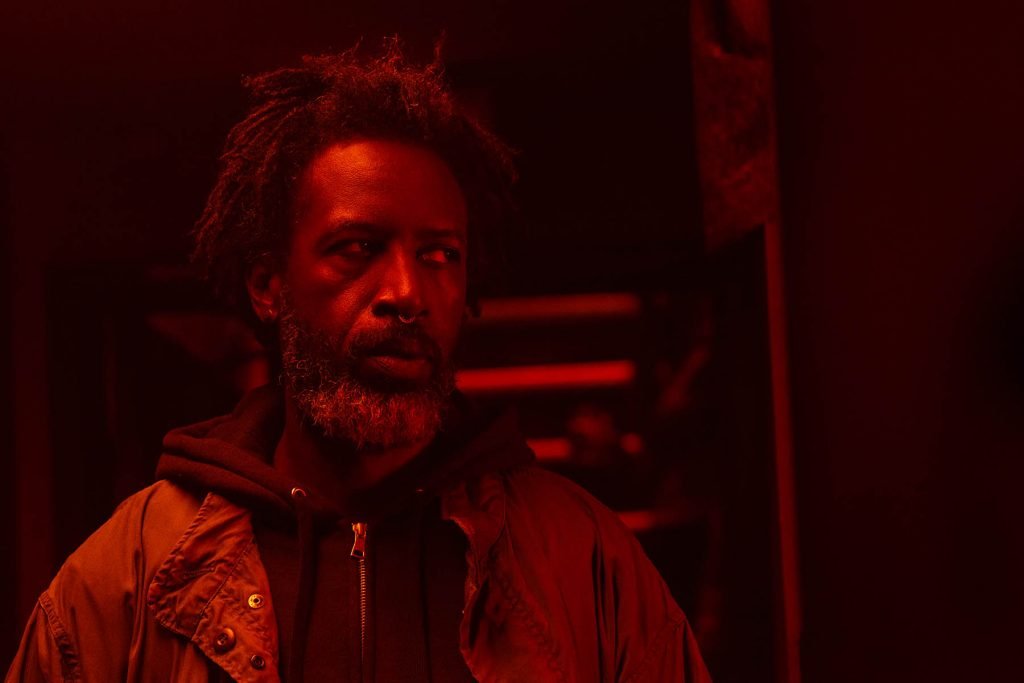 From this point on, the film shifts between two timelines, first with young Akilla before his father's death and second with adult Akilla. In 2020 Akilla has moved from New York to Toronto, left behind the Garrison Army, and now operates a successful cannabis dispensary which will soon be legal due to a new law. However, Akilla strongly opposes the legislation, saying that the people who spent their whole lives keeping drugs off the street suddenly having complete control over said drugs does not sit right with him, and that, after tonight, he will be quitting. Here, we get the first glimpse of Akilla's character, a steadfast determination to do right by his own morals. One could draw parallels between Akilla and protagonists of classic film noirs such as Mike Hammer and Phillip Marlowe. These characters might not always like or follow the law, but their personal code will never be broken.
Akilla arrives at the location of his final exchange to find an armed robbery in progress by two masked young men, one of whom seems out of his depth. An altercation ensues and one of the robbers gets away with a sizeable chunk of cash belonging to a powerful drug lord while the other is incapacitated by Akilla. His mask is removed to reveal a teenager we will come to know as Sheppard (also played by Thamela Mpumlwana), who is mute and epileptic after witnessing the murder of his mother. This duel role casting is one of the most unique aspects of the film, and quickly establishes the parallels between young Akilla and Sheppard.
From this point forward, the film continually illustrates the similarities between the two, in the form of subtle jump cuts and occasional exposition. In the flashbacks set before his father's death, we see Akilla's gradual fall from innocence as his dad slowly indoctrinates him into the Garrison Army, much to the dismay of his mother (Olunike Adeliyi). Both men are victims of their circumstances and have no easy way of escaping their current situations to live a legitimate life. The clearest comment on this comes in the second act, when young Akilla asks his mother why his father is the way he is, to which she replies "your father is a product of a people torn apart by poverty, greed, and political violence. A man must know his own weakness." If the film has any sort of thesis, you would be hard-pressed to find a clearer example.
See Also

The rest of Akilla's Escape plays out in a familiar film noir fashion that leans heavily on tropes of the genre while injecting enough life into the style to keep things interesting. Akilla finds out that Sheppard is a member of the Garrison Army and attempts to help him leave the gang while simultaneously trying to retrieve the stolen money with the hopes of appeasing his boss (Theresa Tova who gives a memorable single scene performance). The morals of the characters are shady, and Maya Banovic's ultra-sleek cinematography keeps each scene bathed in a soft neon glow. With Officer's simple but thematically rich screenplay and a stellar performance by Williams, Akilla's Escape is a great modern-day noir and a touching look at a good man breaking the cycle of violence he spent his whole life trapped in.
---
Akilla's Escape premiered at the Toronto International Film Festival on Saturday, September 12, 2020. The film will be released in select US Theaters and on Digital Platforms on June 11, 2021.
---
JOIN US!
Don't miss our monthly updates with film news, movie-inspired recipes and exclusive content! You'll only hear from us once a month. #nospam