7 Great Films About Vietnam Veterans

The Deer Hunter, Da 5 Bloods, Born on the Fourth of July (Universal, Netflix)
A list of 7 great films that portray the lives of Vietnam veterans, including their struggles with health, poverty, prejudice and social isolation.
---
The Vietnam War left its painful mark on America, and this mark prompted numerous American film-makers to produce some of the best films we know. While most of these film stories are concerned with the Vietnam War itself, including Apocalypse Now (1979) and Full Metal Jacket (1987), the 7 great films presented below capture the Vietnam veterans' haunting, desperate state after their involvement in the war.
"Down in the shadow of the penitentiary/Out by the gas fires of the refinery/I'm ten years burning down the road/I've got nowhere to run and nowhere to go". Those who only know the chorus of this famous song may be surprised to discover that these lyrics are actually from the song "Born in the U.S.A." by Bruce Springsteen. Far from being the patriotic tune it is usually thought to be, the song actually tells of an American man who returns from the war in Vietnam, being broke, lonely and depressed, as well as feeling that his government has let him down. It is these difficult issues which the films below portray so powerfully, including poverty, maladjustment, prejudice and numerous health problems experienced by Vietnam veterans.
---
JACOB'S LADDER
Year: 1990
Director: Adrian Lyne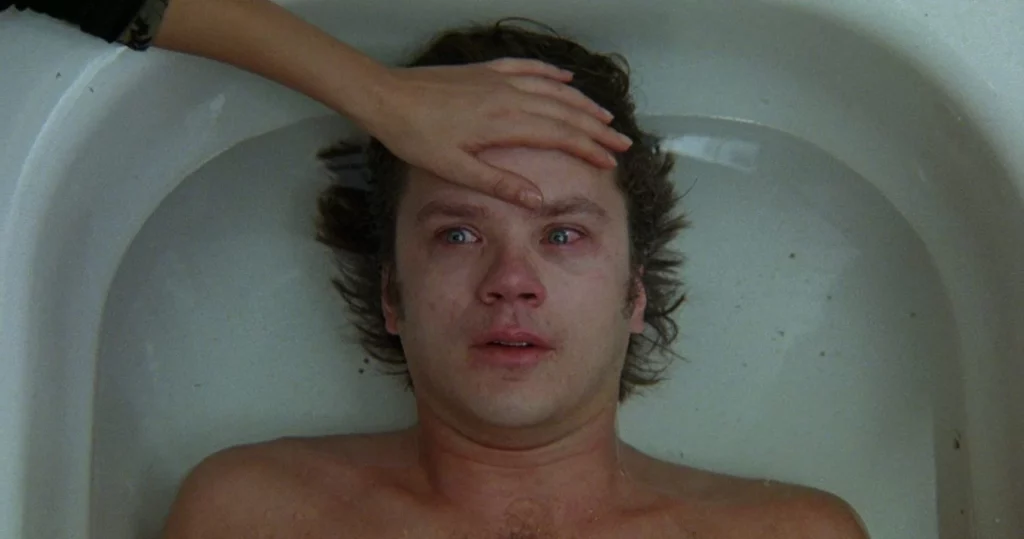 Director Adrian Lyne may be associated with steamy romantic dramas, but Jacob's Ladder is his serious, existential and psychologically-intense film about an ex-platoon in Vietnam turned postman Jacob Singer (Tim Robbins) living in New York City. Something awful happened during his service a number of years ago, when his fellow soldiers were massacred one night, and now the survivors have strange nightmares of that night, as well as see ghostly apparitions.
As Jacob starts to suspect the involvement of a mysterious drug and a governmental cover-up, the film wastes no time accentuating the trauma of war and the veterans' maladjustment. Bruce Joel Rubin, the scriptwriter of Ghost (1990), injected symbolic, philosophical undertones into this metaphysical thriller, and these, coupled with Tim Robbins's committed performance and the film's dreamy texture all make Jacob's Ladder a true cult-classic.
---
THE DEER HUNTER
Year: 1978
Director: Michael Cimino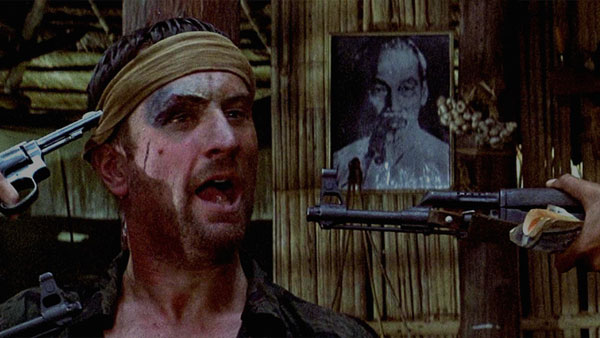 This is Michael Cimino's only second feature film as a director that was also awarded the Best Picture Academy Award. The Deer Hunter is a three hour-long war film telling the story of close friends living in a Russian-American steel-working community in Pennsylvania. Mike (Robert De Niro) and Nick (Christopher Walken) are in love with the same woman, Linda (Meryl Streep), while Steven has just got married to his girlfriend Angela. The lives of these three men change after they are drafted and serve in the Vietnam War.
Perhaps the film does take a few historical liberties in its depiction of certain events (such as the fact that there is no historical evidence to prove the usage of the game of Russian roulette as a torture device by the Vietnamese), and it is too long, but when you combine the amazing performances of Walken, Streep and De Niro, the quiet dignity of Cimino's every shot, and the power of the film's final sequences, you realise the sheer cinematic majesty that is The Deer Hunter.
---
TAXI DRIVER
Year: 1976
Director: Martin Scorsese
Read also: Taxi Driver (Film Analysis): The Sacred and the Profane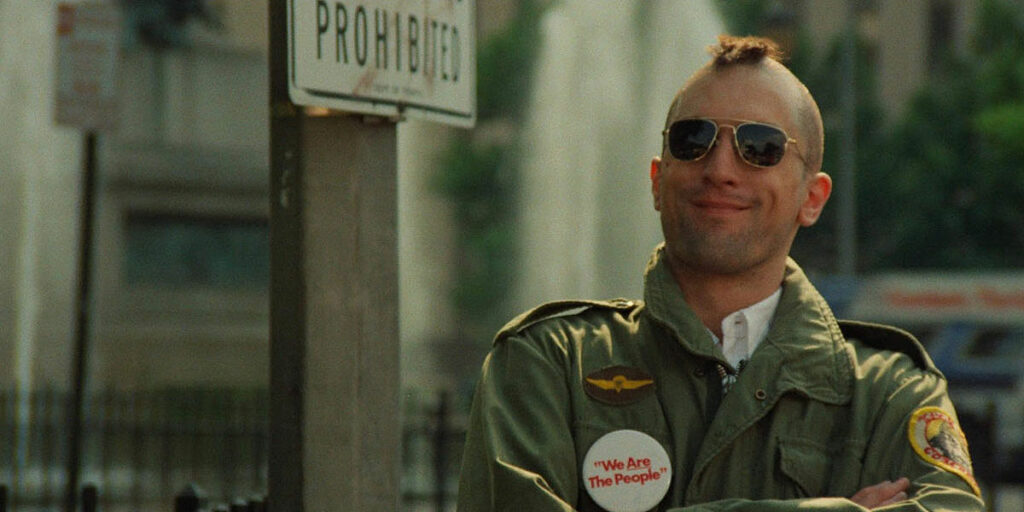 Based on a script by Paul Schrader (First Reformed (2017)), Martin Scorsese's unflinching film Taxi Driver concerns Travis Bickle (Robert De Niro), a Vietnam veteran who gets a job working as a taxi driver in New York City. Still suffering from the psychological effects of the war, affected by the crime and poverty plaguing his gritty neighbourhood and disillusioned regarding his romantic advances towards beautiful, but "unreachable" political campaigner Betsy (Cybill Shepherd), increasingly volatile Travis starts his slow descent to violence.
When his path crosses vulnerable teenage prostitute Iris (Jodie Foster), Travis feels ready to take matters into his own hands to restore some sense of justice to the area. Aided by the palpable script, strong performance from De Niro and Bernard Herrmann's evocative score, Scorsese paints a deeply existential and powerful, even if ambiguous, cinematic portrait of a Vietnam veteran at his wits end and in constant battle with his immediate environment and circumstances.
---
DA 5 BLOODS
Year: 2020
Directors: Spike Lee
Full Review: Da 5 Bloods Review: Spike Lee Entertains & Educates in a Harrowing History Lesson
Spike Lee's films always shine with uncanny relevance, social astuteness and that special power to hold the audience's attention. While Do The Right Thing (1989) was about race relations in New York City and 25th Hour (2002) captured the hurt and confusion of post-9/11 America, Da 5 Bloods seems to recall America's past, opening its Vietnam War wounds and shedding light on the African-American experience of the Vietnam War. The story is about four veterans: Paul (Delroy Lindo), Otis (Clarke Peters), Eddie (Norm Lewis), and Melvin (Isiah Whitlock, Jr.), who return to Vietnam after their service to search for the remains of their leader and buried gold. Da 5 Bloods is an intense action-adventure film, elevated by Terence Blanchard's graceful score, some humour, as well as far-reaching and memorable messages about coming to terms with the trauma of war.
See Also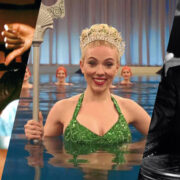 ---
COMING HOME
Year: 1978
Director: Hal Ashby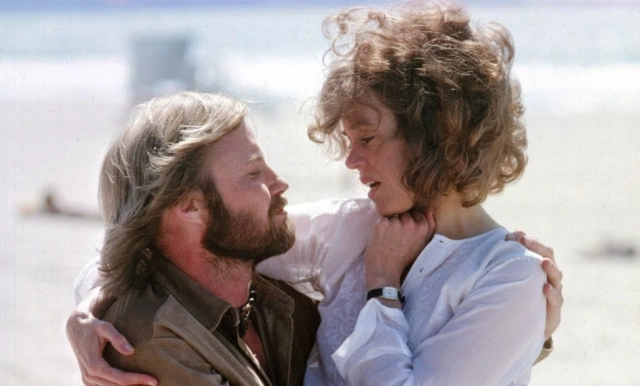 Hal Ashby's romantic war film, which also happens to be a passion project of Jane Fonda who commissioned the story, centers on Sally (Fonda), the wife of Captain of the United States Marine Corps Bob Hyde (Bruce Dern), who is ready to be deployed to Vietnam. Meanwhile, Sally falls in love with another man, Luke Martin (Jon Voight), a disillusioned-with-war disabled ex-soldier and her forgotten high school classmate. A love triangle develops when Sally's husband finally returns home. The film's love drama plays out in the context of painful experiences of the Vietnam War as returned Bob is suffering from post-traumatic stress disorder (PTSD), and Luke has become a passionate anti-war advocate after his time in Vietnam. Perhaps at times needlessly pedantic, this winner of three Academy Awards is still a touching work, largely thanks to the dedication and performances of its wonderful cast.
---
BIRDY
Year: 1984
Director: Alan Parker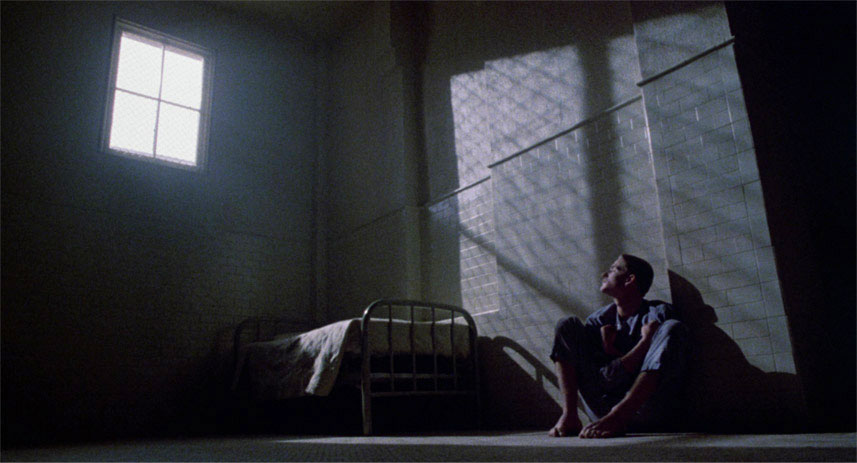 This overlooked film deserves more public recognition that it is getting so far. Birdy is based on a 1978 novel by William Wharton, and tells a moving story of two teenage friends Birdy (Matthew Modine) and Al Columbato (Nicolas Cage) who largely spend their time watching and catching birds. Their carefree time is interrupted by their enlistment to serve in the Vietnam War, and life as they know it will never be the same again. Returned Birdy is mute and apathetic, being swiftly admitted to a mental health establishment, while disfigured Al only wants to put his best friend "right".
The film is not perfect, but director Alan Parker (Mississippi Burning) does a good job trying to re-create on screen a difficult and introspective book, and the film's symbolism of birds and flying in the context of war cannot be more relevant. Ultimately, this is an interesting cinematic ode to friendship and the bravery of confronting the past.
---
BORN ON THE FOURTH OF JULY
Year: 1989
Director: Oliver Stone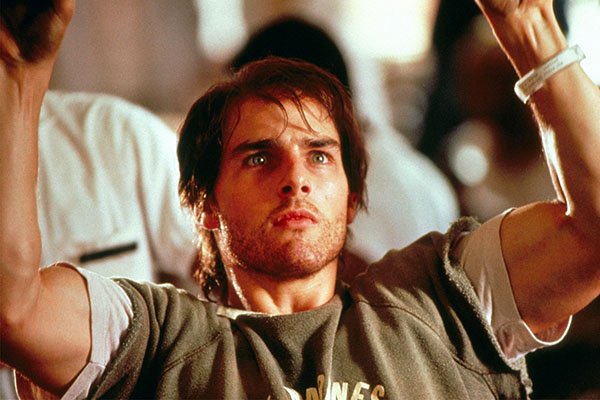 "…They broke his body and his mind/And yet They made him live,/And They asked more of My Mother's Son/Than any man could give…" (Rudyard Kipling, "The Mother's Son"). I think these words by Kipling capture perfectly the devastating consequences experienced by a Vietnam veteran in this story. Adapting an autobiographical book by Ron Kovic, director Oliver Stone, who was himself a Vietnam veteran, presents in his film veteran Ron Kovic (Tom Cruise) who lost the functions of his legs in the Vietnam War and is now a committed pacifist. Featuring an Academy Award-nominated performance by Cruise, the film explores such issues as war-related guilt, PTSD, post-war difficulty adjusting to society, and political disillusionment, and remains one of the best ever filmed stories about the post-war life of a Vietnam veteran.