Christmas 2019: 5 Films to Watch This Year

Scrooged, The Muppet Christmas Carol, The Holiday (Paramount/Disney/Columbia)
Christmas is approaching, and we've got you covered. From Meet Me in St Louis to Life of Brian, here are our writers' recommendations to get you into the holiday mood.
It's not easy to recommend a film to get you into the Christmas holiday mood. Popular Christmas favourites include Disney classics and Dickensian satires, but there are also romantic comedies (It's A Wonderful Life, Love Actually), family dramas (Little Women, Elf, Home Alone), magical fairy tales (Edward Scissorhands, The Nightmare Before Christmas) and even horror movies (Black Christmas, Gremlins, Jack Frost, Anna and the Apocalypse). We asked our writers to share the titles of the films they're going to be watching this Christmas: here's what they told us.
---
THE HOLIDAY
SERENA
Director: Nancy Meyers
Year: 2006
Cast: Kate Winslet, Jack Black, Cameron Diaz, Jude Law, Eli Wallach, Rufus Sewell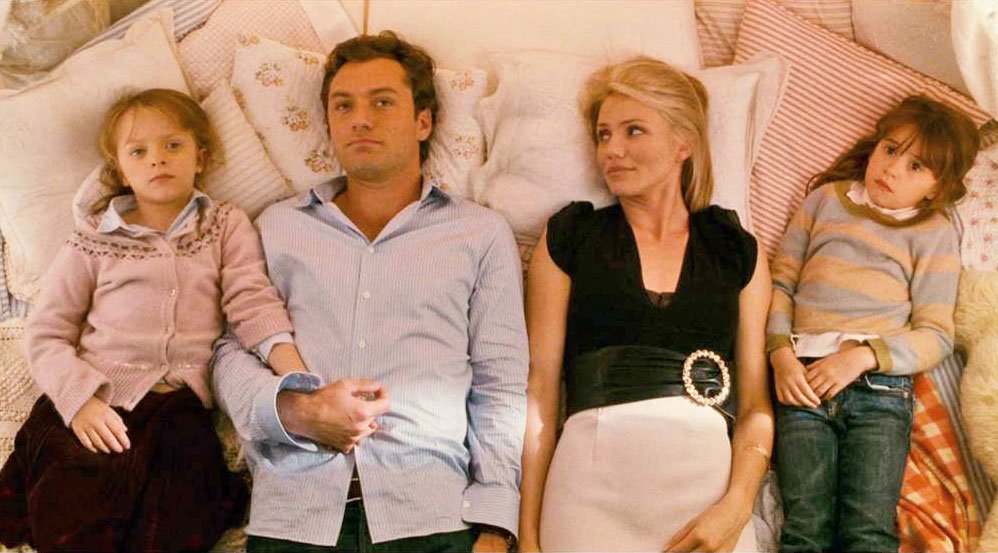 People tend to associate Christmas with home-cooked meals, decorations, warm cups of tea and positive quality time with family and friends. What they don't always mention is that Christmas also often involves struggling to buy presents on time, trying to fit an impossible amount of obligatory meetings in the same week, dealing with work parties and nosy relatives and, most of all, suffering from the holiday blues. In this stressful time of the year, I often look for movies that can make me escape from reality with a good dose of humour, warmth and familiarity, and one of those films is The Holiday. The film starts from a simple premise – that is, two women who exchange houses (in Surrey, U.K. and L.A.) to escape from their hectic routines and disappointing love lives. Spending a few weeks in an unfamiliar new city is only the beginning of an entire new adventure for both Iris (Kate Winslet) and Amanda (Cameron Diaz), who end up making new acquaintances that revolutionize their lives for good. The Holiday is a feel-good movie that is guaranteed to put you in a good mood, with believable performances from both leading ladies but also from Jude Law, Jack Black and icon Eli Wallach. It's also an unexpectedly fun, unpredictable, gripping adventure that will warm your hearth with incredibly cute moments (Mr Napkin-head, I'm thinking of you), make you laugh with Jack Black's infectious humour, keep you engaged with its quality writing and memorable score and teach you a lesson on humanity with its incredibly relatable characters.
---

MEET ME IN ST LOUIS
FRANCESCA
Director: Vincente Minnelli
Year: 1944
Cast: Judy Garland, Margaret O'Brien, Mary Astor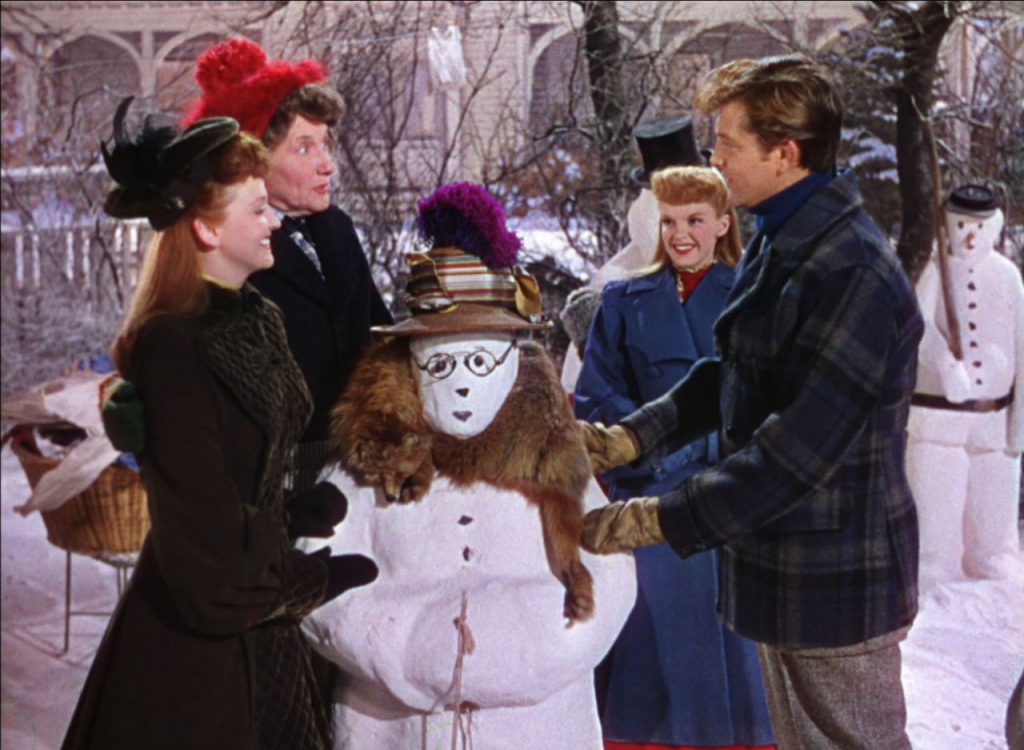 Nothing says Christmas like a classical musical. Meet me in St Louis is a 1944 movie set in the early 1900s in the capital of Missouri. Judy Garland, who we'll see next year in the biopic Judy, is the witty protagonist of a family story about what it means to move from a relatively small city such as St Louis to New York City, leaving everything behind. It's a movie about family, home and love. And about Christmas. It's divided into four chapters, each according to a season, and the penultimate short story is set at Christmas Eve, two days before the family's departure. There's a scene featuring Miss Garland singing Have Yourself a Merry Little Christmas to her little sister that I'm sure you won't be able to watch without dropping a tear. If Christmas is all about carols, you might as well choose one for yourselves.
---

MONTY PYTHON'S LIFE OF BRIAN
ELISA
Director: Terry Jones
Year: 1979
Cast: Graham Chapman, Terry Gilliam, John Cleese, Michael Palin
It was 1979 when Monty Python hopped back onto the big screen with Life of Brian, their second feature-long, jaw-dropping masterpiece of comedy filmmaking. If your attention used to drop steadfastly during religion class, or if you just never attended a Christian mass – Life of Brian is the film for you. Rejoice in the wittingly crafted, absurdly entertaining sketches by the six "flying clowns" as you revise for your annually round-the-table family meeting – and don't forget to take everything you see on screen extremely seriously. From historically-inspired jokes at ancient Romans to vitriolic political farce meant to crucify the English establishment, the Pythons will guide you through a reappraisal of the history of religion as you (probably) know it, making you fully understand the true meaning of stoning (in every sense you like), punishment and atonement for the first time. So don't ever stop digging nor wide-eyed gaping at Terry Gilliam's always point-sharp, painstakingly surrealist animations. Enjoy life as it comes and, as Eric Idles's signature soundtrack song cheerfully underlines, always look on the bright side, even when the turkey stuffing has gone stuck in the middle of your oesophagus and the last place you'd wish to be in is your granny's wallpapered living room which, for the occasion, has been ever so delicately fitted with Brussel sprout & gravy stench. Merry Christmas everyone.
See Also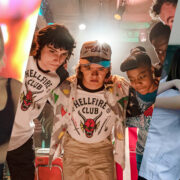 ---
THE MUPPET CHRISTMAS CAROL
THADDEUS
Director: Brian Henson
Year: 1992
Cast: Michael Caine, Dave Goelz, Steve Whitmire, Jerry Nelson, Frank Oz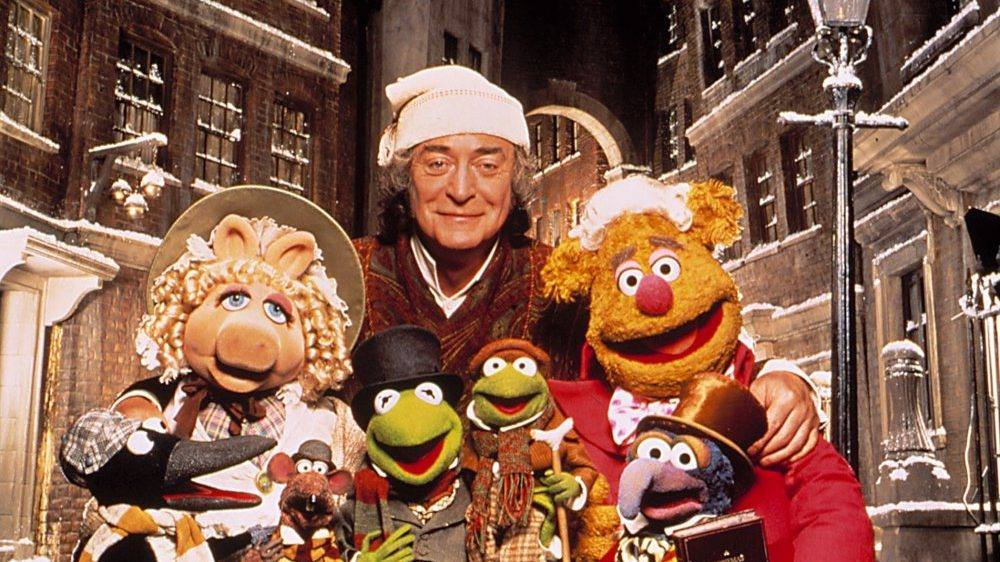 Charles Dickens' A Christmas Carol is one of the most widely recognized and frequently adapted Christmas stories in the Western canon. I believe, however, the best adaptation of the classic story has to be The Muppet Christmas Carol (1992). Starring Michael Caine, this adaptation combines the broad, yet endearing, humor and charm of The Muppets with the classic, albeit sometimes dark, Dickensian tale. As is common practice in Muppet films, the beloved puppets take on the roles of Dickens' iconic characters, allowing for their distinct personalities to create jovial parodies that work well contrasted to Caine's cermugeony Scrooge. There are, however, serious and almost frightening moments for younger viewers when the Ghost of Christmas Yet to Come arrives. Anyone familiar with A Christmas Carol can probably anticipate this, so parents watching with very young children may want to be aware of that. Despite this, I would highly recommend The Muppets Christmas Carol to any family looking for a fun and (mostly) lighthearted romp through Dickensian London with Kermit and the gang.
---

SCROOGED
ADELE
Director: Richard Donner
Year: 1988
Cast: Bill Murray, Carol Kane, Karen Allen, John Forsythe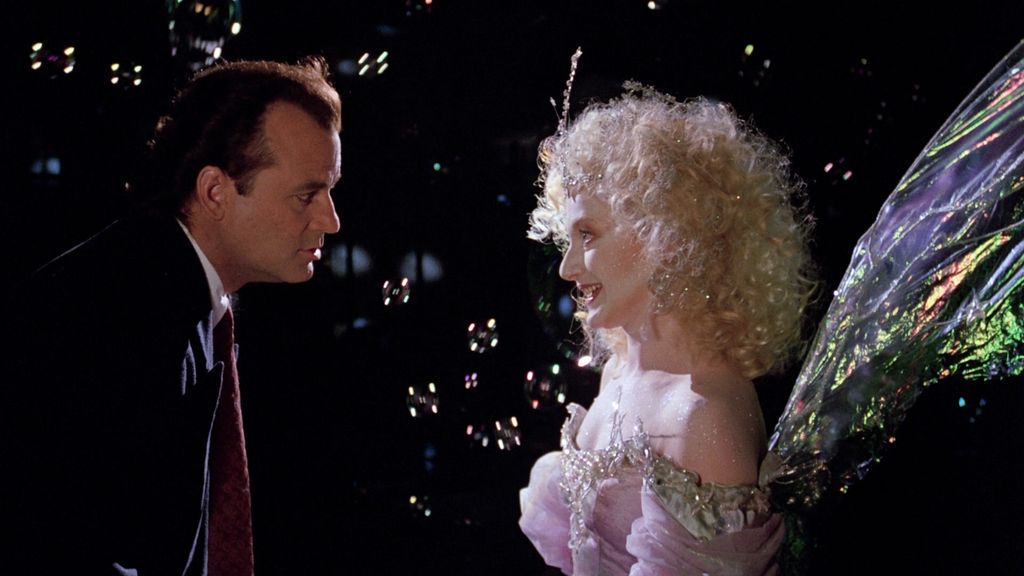 Richard Donner's Scrooged is both the best take on Dickens's A Christmas Carol and the best Christmas movie that has ever been made (move over, Home Alone), and it's not just because Bill Murray stars in it. The movie sees Murray's return to the big screen after Ghostbusters's success, and combines the best 80s vibes and a pinch of classic Christmas spirit with a generous splash of politically incorrect sarcasm and cynicism. In this modern twist to Dickens' story, Bill Murray channels his inner Ebenezer as television producer Frank Cross, who is visited by the Ghosts of Christmas Past, Present and Future while working on a Christmas TV show for his network. As the classic tales go, the three ghosts show him how his lack of empathy and kindness (and basically a human heart) have and will impact the life of those around him. The best parts of the movie are definitely the dialogues (my favourite has always been Frank's response to a set designer who is unable to glue tiny antlers on a mouse: "have you tried staples?") and the quick vitriol-charged interactions between Frank and the Ghosts (especially Carol Kane's amazing version of the Ghost of Christmas Present). This movie is definitely a gem and if you like Bill Murray, this is your perfect Christmas film for 2019!