Wreck-It Ralph 2 is Disney's self-celebration at its best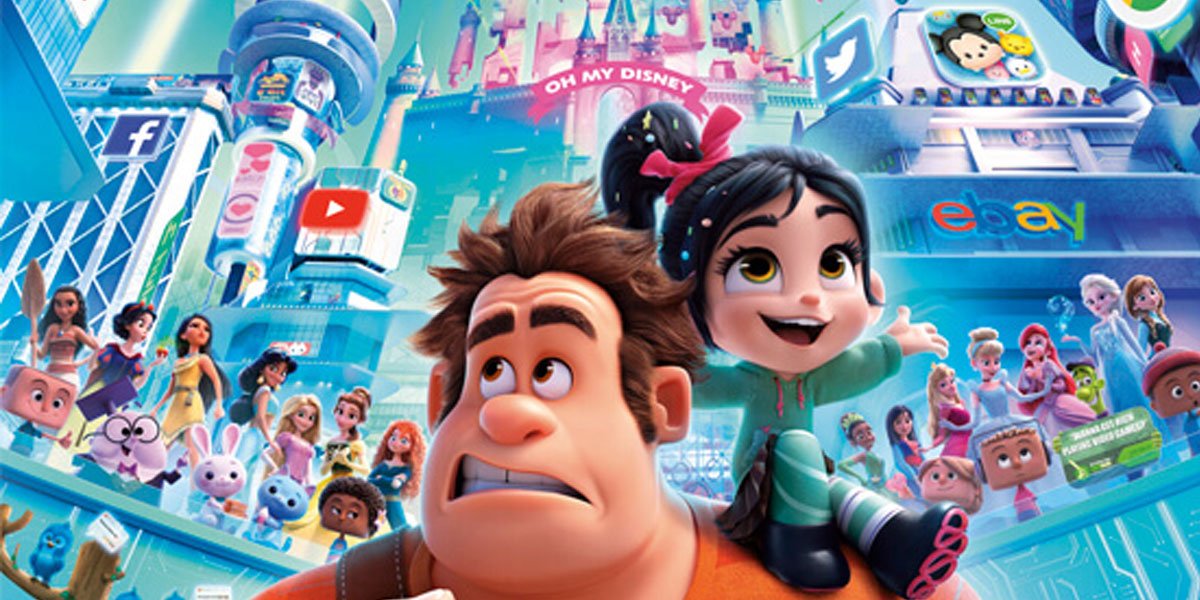 Ralph and Vannelope in Wreck It Ralph 2: Ralph Breaks the Internet (Walt Disney Animation Studios)
Wreck-It Ralph 2: Ralph Breaks the Internet 's new reference-filled trailer couldn't be more Disney, with Princesses, Stormtroopers and witty dialogue.
---
Wreck-It Ralph 2 is the full embodiment of the essence of a multi-billion company that appears to own pretty much anything, and is not afraid to show it. Ralph Breaks the Internet's newly released trailer shows us Ralph and Vannelope (John C. Reilly and Sarah Silverman) embarking on a new adventure to find a replacement part for Vannellope's broken Sugar Rush arcade machine. Their mission leads them on a quest to the magical land of… The Internet!Which is where it all starts to get interesting. Because, let's admit it. It's not the first time someone tries to represent the internet in a movie. From the early attempts of Tron and Blade Runner to the Wachowskis' worldwide phenomenon The Matrix – this has been done before. Spike Jonze gave us a love story between a man and an OS in his masterpiece Her (below), in which technology enabled him to make a very bleak but also extremely realistic commentary on our society.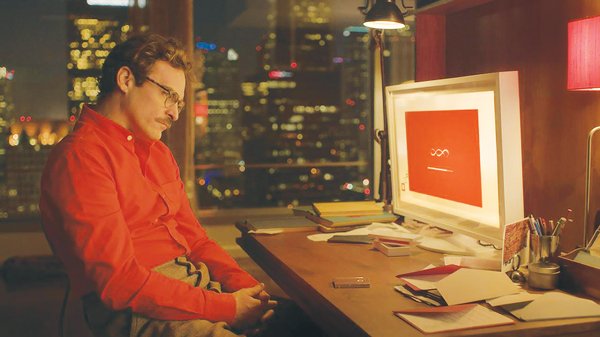 And it doesn't end there: we've seen our fair share of technology-based storylines on TV, too. Think Black Mirror, with its score-based society ("Nosedive" by Joe Wright), its much talked about San Junipero world ("San Junipero" by Owen Harris), its scary child-tracking device ("Arkangel" by Jodie Foster) and the masterpiece that was the Star Trek-like space ship ("USS Callister" by Toby Haynes).
The most recent example of a director making an attempt to show us what the internet looks like is not only the most relevant one, but also the most controversial. Steven Spielberg's Ready Player One gave us OASIS, a Social Network/virtual reality/online game that tried really hard to impress but was ultimately predictable and unremarkable.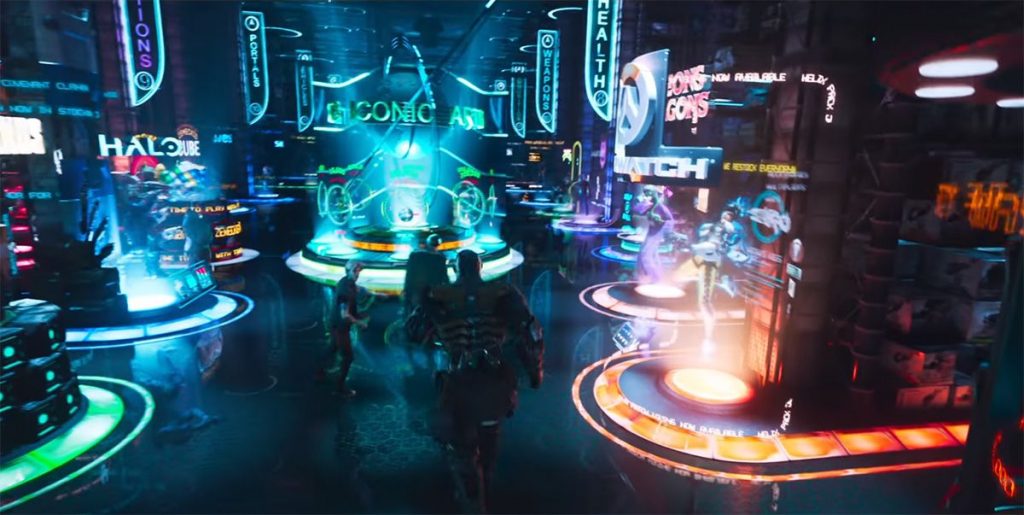 But Disney's crossover is nothing like Ready Player One. Wreck It Ralph 2's internet really is, as Vannelope herself puts it, "the most beautiful miracle (we)'ve ever seen". Yes, it is as self-celebratory as can be, and yes, Disney does actually own everything – from beloved fandoms like Star Wars to those very same social networks that have become part of our everyday life – Facebook, Twitter, YouTube. Snapchat, Imdb, even MySpace: they're all there. And yes, it might be corny, but so what? It's Disney, and we love it.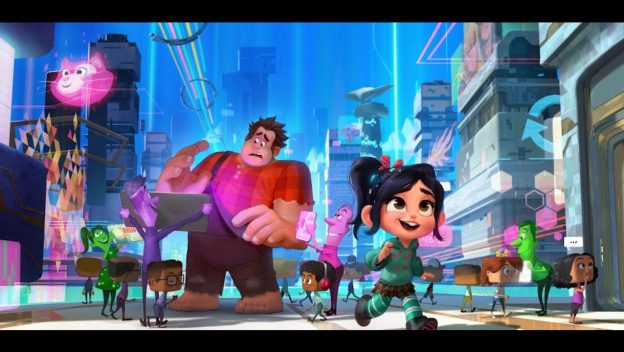 We spot Iron Man's glove and remember our favourite Robert Downey Jr quotes from The Avengers, we see the Pixar lamp and start to smile, we catch a glimpse of the house from Up and our hearts melt. The graphic designers will notice the Photoshop store, the old school fans will love Eeyore's appearance. The most acute observers will spot references to Cars, Toy Story, Wall-E, Big Hero 6. Captain America's shield is there, and even Hook's ship makes an appearence. One thing is certain: by the time the Stormtroopers arrive, our eyes are shining.
The first part of the trailer is the perfect introduction for what comes next: when Vannelope finds herself in a room full of Disney Princesses, we are ready to immerse ourselves in all things Disney. Which is exactly why this ambitious project has all the premises to be a successful one. Not only Disney's crossover brings back all our childhood memories and adds that layer of nostalgia we are so familiar with, but it's also classy, layered and ironic. 
It looks like Disney might be finally ready to address its stereotypes on women, and Rapunzel's question to Vannellope ("Do people assume all your problems got solved because a big, strong man showed up?") is proof that something is changing. At the same time, the presence of social networks and aggressive searchbars (a Knowsmore with super round glasses that reminds us of another well-known, not Disney-owned search engine) makes us think that Disney is going to address more than one issue of our society.
Ralph Breaks The Internet's trailer raises our expectations, and we can't wait to finally see Rich More and Phil Johnston's movie on 21 November. In the meanwhile, we can't seem to stop pressing play and looking for more references in this very addictive trailer (below).