We Are One Film Festival: We Have a Programme!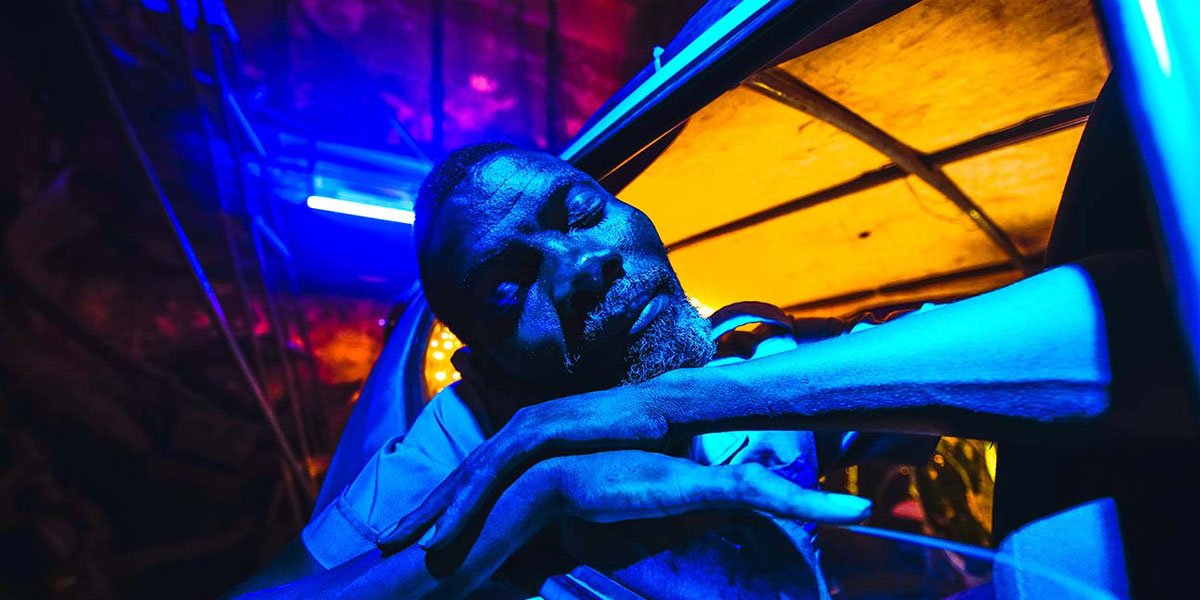 Air Conditioner (We Are One Film Festival)
We Are One Film Festival will take over YouTube on May 29 – June 7, and the programme has gone live today: here's what you don't want to miss.
---
There's a reason why the We Are One Film Festival has been described by its organisers as a "historic film festival event", that reason being that no event of this kind has ever happened in the past. The film festival that's about to take over YouTube, from May 29 till June 7, has been produced and organised by 21 of the most prolific and well-established festivals in the world, including Venice, Cannes, Toronto, Berlin, London, Sundance and Tribeca. As such, it features the first ever co-curated programming line-up, which consists of over 100 films from 35 countries, as well as exciting talks with directors, Virtual Reality installations and exciting musical performances. Here's what you don't want to miss out of the 13 world premieres, 31 online premieres and five international premieres of narrative and documentary features, short films, archived talks, festival exclusives and VR pieces.
---

NARRATIVE FILMS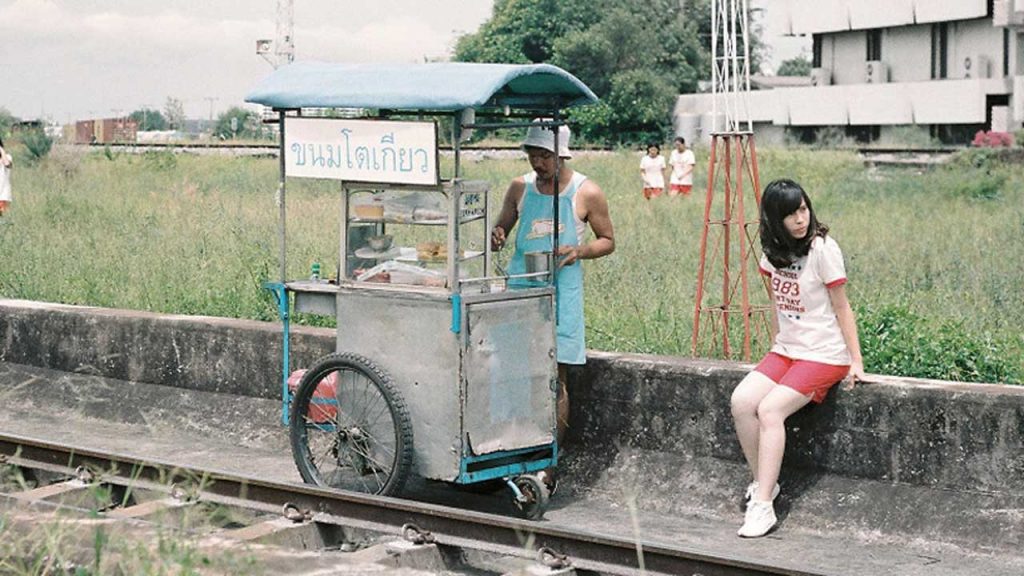 The festival's programme includes 23 narrative features, and there's something for everyone. The Award-winning entry selected by the Mumbai Film Festival is Eeb Allay Ooo!, a satire about a young migrant who's hired to be a professional "monkey repeller" in New Delhi. Venice Film Festival entry Mary is Happy, Mary is Happy comes from Thailand, and it's a coming-of-age story that revolves around a high school senior's Twitter feed. A very different story about teenagers comes from the Tokyo Film Festival: Daigo Matsui's Ice Cream and the Sound of Raindrops revolves around a theatre troupe in a small Japanese town, who are planning a production of a play whose opening night gets cancelled, but they decide to rehearse it anyway. Angolan entry Air Conditioner is about the mysterious detachment of air conditioners from building's windows. The BFI London Film Festival restored Captain John Noel's feature The Epic of Everest, capturing the 1924 Everest expedition, while TIFF selected Crazy World, Ugandan auteur Nabwana I.G.G.'s no-budget action flick about a gang of child-snatching mobsters.
---

DOCUMENTARIES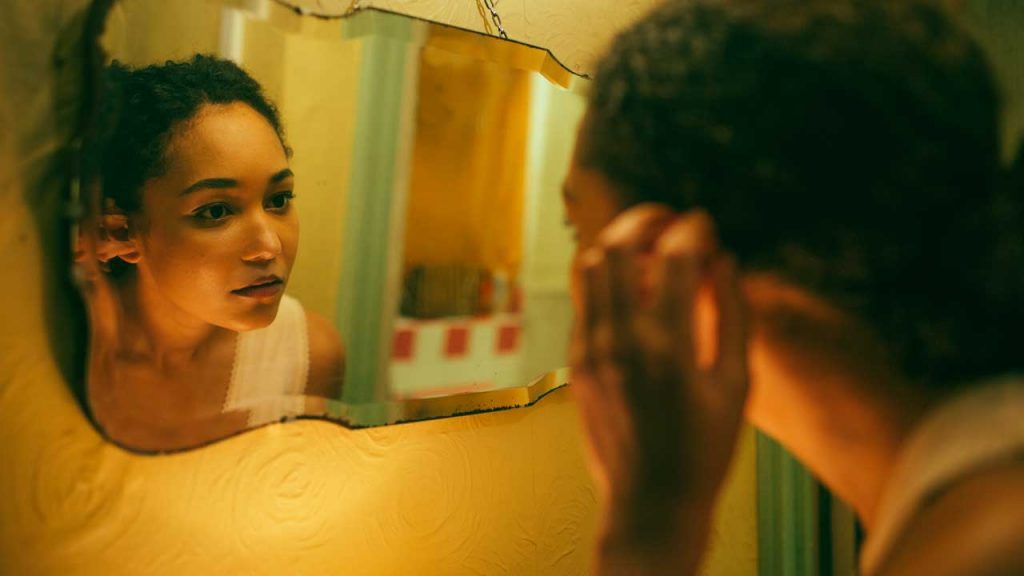 There are eight documentary features in the programme, one more captivating than the other. The BFI's London Film Festival's entry (Rudeboy: The Story of Trojan Records, pictured above) is a documentary about the iconic record label that was behind many 60s reggae, ska and rocksteady hits, from Desmond Dekker to The Maytals. Ricky Powell: The Individualist, curated by the Tribeca Film Festival, centers on legendary New York street photographer Powell, and features interviews with Natasha Lyonne and LL Cool J. The Iron Hammer is one of the festival's most exciting world premieres, and it's about legendary Chinese Olympic volleyball star Jenny Lang Ping. Beautiful Things, curated by the Venice Film Festival, is about the objects we buy and accumulate, and it's guaranteed to be a compelling watch. The Sundance Film Festival's entry is Grab, an intimate portrait of the Laguna Pueblo Tribe's "Grab Day", an event during which they throw water and food from the rooftop of a home to people standing below.
---

SHORT FILMS
Among the 50 narrative and documentary shorts shown at the festival, one that is guaranteed to capture audiences' interest is the global premiere of Motorcycle Drive By, a Third Eye Blind documentary short presented by the Tribeca Film Festival. The Japanese narrative short Yalta Conference Online, created by Director Koji Fukada exclusively for the festival, is having its world premiere, and Dreamworks Animation's first short films (Bilby, Marooned and Bird Karma) will also be presented. The BFI selected works by three new UK filmmakers, and will be screening Jörn Threlfall's Over, Runyararo Mapfumo's Masterpiece and Mark Jenkin's Vertical Shapes in a Horizontal Landscape.
---

EPISODIC (TV & WEB)
Four TV shows and three web series will be presented at the festival, including the world premiere of neo-noir psychological TV thriller Losing Alice, curated by the Jerusalem Film Festival and centered around an Israeli female film director obsessing over a younger femme-fatale screenwriter. Tribeca Film Festival's two part documentary series And She Could Be Next is also a must-see, focusing on the experiences of women of color running for office, including Stacey Abrams and Rashida Tlaib. Czech talk show Na Plovarne features interviews with Quincy Jones, Laura Dern, Danny DeVito and Madeleine Albright, and The Stories That Prepared Us looks at the Coronavirus by telling the stories of how we coped.
---

VIRTUAL REALITY
As you know, we love Virtual Reality, so we were thrilled to find out that the lineup includes many of our all-time favourites. These include Felix & Paul Studios's deeply moving installation Traveling while Black, an intimate, eye-opening experience that might just be the best VR installation we've ever experienced. Among our favourites are also the endearing Crow: The Legend, the informative Ghost Fleet VR, the intriguing Isle of the Dead and the important On/Off. Needless to say, we'd absolutely recommend each and every single experience in the programme.
---

TALKS
Though the talks that will be screened at the festival are all pre-recorded, it's still exciting to be able to hear guests of the calibre of Guillermo del Toro speak. The many panels include a very interesting conversation between Viggo Mortensen and David Cronenberg that took place at the Toronto Film Festival after a screening of the director's controversial feature Crash, as well as a Tribeca Talk event with Francis Ford Coppola and Steven Soderbergh discussing the restoration of Apocalypse Now Final Cut. The Guadalajara Film Festival's Estrella Araiza will be talking with Diego Luna, and the Sundance Film Festival will present a Cinema Café session with Jackie Chan.