Halloween 2017: 5 Films to Watch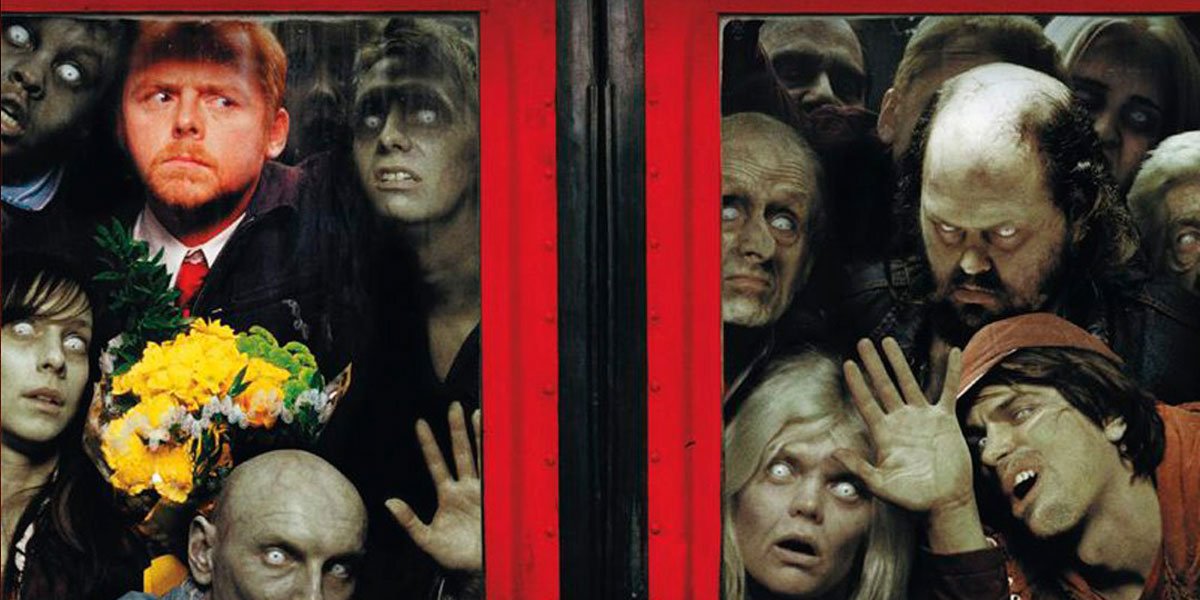 Simon Pegg in Shaun of the Dead (Studiocanal/Working Title Films)
Happy Halloween 2017! From horror classics to great new releases, let's take a look at our recommentations of 5 films to watch on the scariest night of the year.
---
So much is happening this Halloween on big and small screens all over the world. Stranger Things' Season 2 is ready to be binge-watched on Netflix, the first chapter of Stephen King's It is still at the cinema and even Stanley Kubrick's The Shining is being re-released on October 31st. But how do we choose the one film to watch this year? And how scary does a film have to be in order to be classified as "Halloween material"? Some prefer to rewatch their favourite entries of classic horror franchises, from A Nightmare on Elm Street, Halloween and Friday the 13th to the more recent Saw, Scream and Wrong Turn films. Others tackle arthouse masterpieces like Jim Jarmusch's Only Lovers Left Alive, or hilarious genre hybrid entries like the beloved Young Frankenstein or the more recent Zombieland.
To me, a Halloween film doesn't really even need to be scary. When it's time to pick a film to watch on the scariest night of the year, I find The Texas Chainsaw Massacre, Psycho and Silence of the Lambs pretty much as enjoyable as The Nightmare Before Christmas and Wallace and Gromit: The Curse of the Were-Rabbit. From the terrifying to the absurd, here are 5 films to watch this Halloween.
---

5. WOLF CREEK 2
Director: Greg McLean
Country: Australia
Genre: Horror
Year: 2013
Did you love the first Wolf Creek movie? Were you not very impressed by it? Or perhaps you haven't even seen it? Do not despair: none of that matters, because you're going to love Wolf Creek 2. Think kangaroos jumping on stolen trucks while music plays from the radio, all while you somehow find yourself rooting for a ruthless serial killer with a great sense of humour (the infamous John Jarrat, played by the great Mick Taylor) and learning all sorts of trivia on Australian culture.
Wolf Creek 2 is the horror film that will make you laugh out loud and give you chills at the same time, while you change your mind on which character to side with as you take in another delightfully absurd, weirdly comical scene that you'll find yourself remembering at the weirdest moments of your life. Not only is this one of the rare sequels that's much better than the film that started it all, but it's also an extremely clever analysis of one of the most relevant and worrying dangers of our time.
---

4. BATTLE ROYALE
Director: Kinji Fukasaku
Country: Japan
Genre: Drama, Sci-Fi
Year: 2000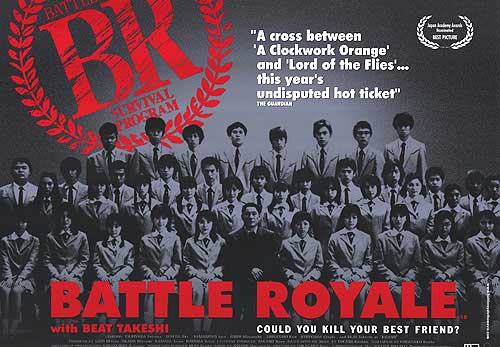 You say Hunger Games, I say Battle Royale. Before Katniss volunteered as tribute, Japanese high school students were forced by the government to fight to the death on a remote island as a means to control the rebellious youth after a massive economic recession. Battle Royale was so violent and its content so controversial that it was originally released in 22 countries at the time. Though the film eventually found its way to the US a few years ago, it still isn't available to watch in many countries. Battle Royale isn't an easy film to watch: not only is there a whole lot of blood, but the emotional impact is intense and the message it sends is bleak at best. But the film is also an intense psychological journey into the characters' minds, including an excellent Takeshi Kitano as the teacher, and an allegory of our modern society that uses an extreme situation to show how being forced to go against our moral values and ideals is bound to change even the best of us.
Battle Royale is not for the weak of heart, and that is a fact. But what will scare you the most is that this dystopian movie is not so dystopian after all. If we strip it of its metaphors and focus on the message, it depicts a terrifyingly accurate portrait of a society that looks more and more familiar by the day.
---

3. SHAUN OF THE DEAD
Director: Edgar Wright
Genre: "A Romantic Comedy. With Zombies."
Country: U.K.
Year: 2004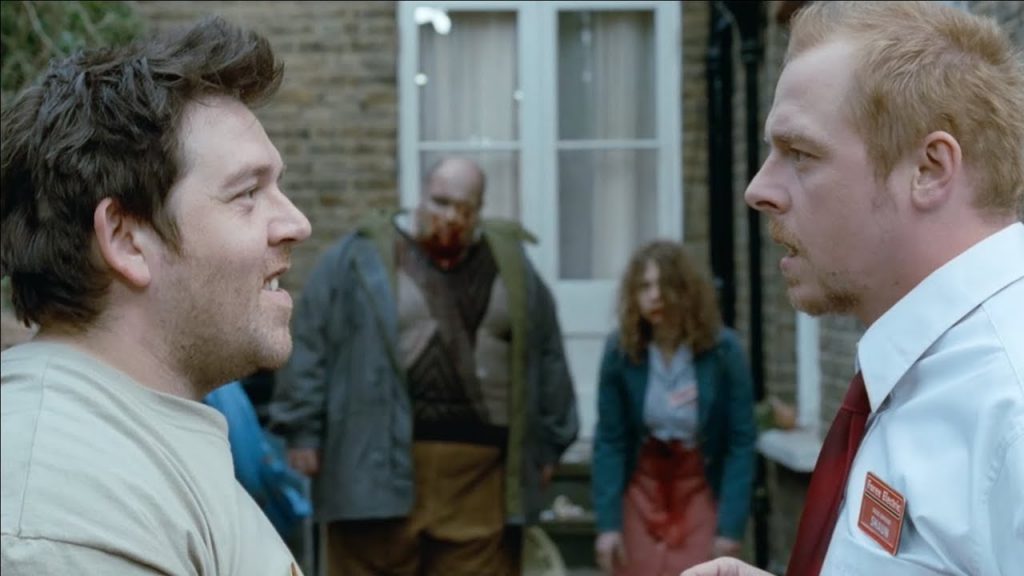 Those who like it, love it. Those who dislike it are really confused by it. I personally find it absolute genius. After all, if you take Edgar Wright's brilliant imagination and skill, put it together with the legendary Simon Pegg/Nick Frost duo and add instantly iconic quotes, well-timed gags, epic showdowns and impressive cinematography and sound design… What can you get if not the best "romantic comedy with zombies" you'll ever see? Not only is Shaun of the Dead the gory and hilarious parody of Night of the Living Dead you didn't know you needed, but it's also a highly entertaining, surprisingly feel-good film that will make you an expert zombie-killer while helping you with your romantic conquests and warming your heart with the frendship that lies at its core. Be warned: this film will make you want to binge-watch the other films in the Cornetto Trilogy (Hot Fuzz and The World's End), and leave you with an unexplicable urge to go to the pub.
---

2. THE ROCKY HORROR PICTURE SHOW
Director: Jim Sharman
Genre: Comedy, Musical
Country: U.K./U.S.A.
Year: 1975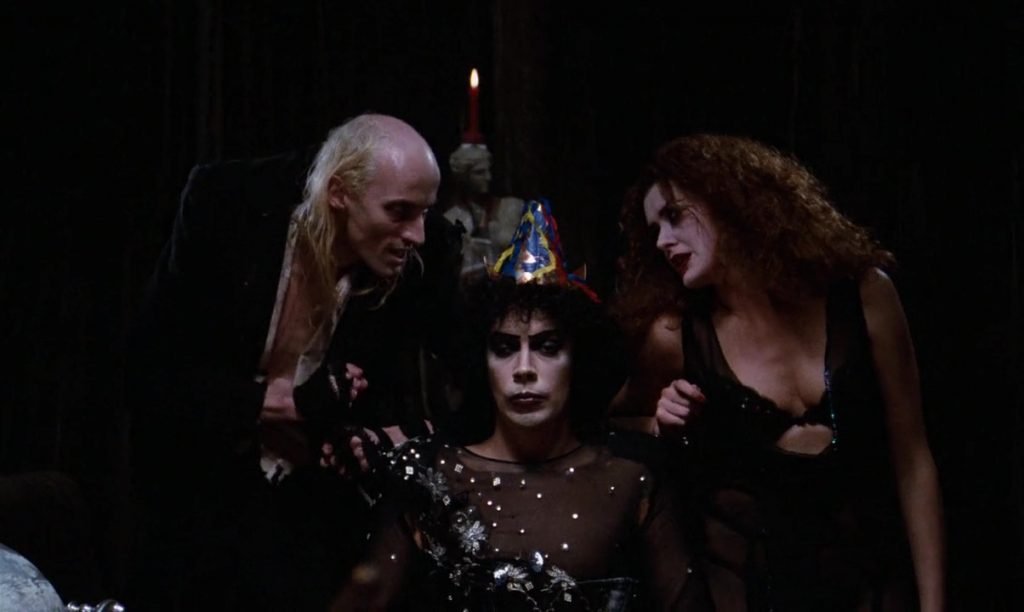 This movie had to be in the list, and the reason is simple: it's The Rocky Horror Picture Show. This "Science Fiction/Double Feature" comedy horror musical is as weird and kitsch as it is satirycal and transgressive. It was ahead of its time in 1975, and on many levels, it still is. So how could we resist (re)watching our favourite "Sweet Transvestite from transexual Transylvania" (Tim Curry) as he gives Brad and Janet (Barry Bostwick and Susan Sarandon) the tour of his castle while doing the Time Warp again? In Dr Frank-n-Furter's words, "I see you shiver in ANTICI—–
—–PATION."
---

1. THE ORPHANAGE
Directors: J.A.Bayona
Genre: Horror
Country: Spain
Year: 2007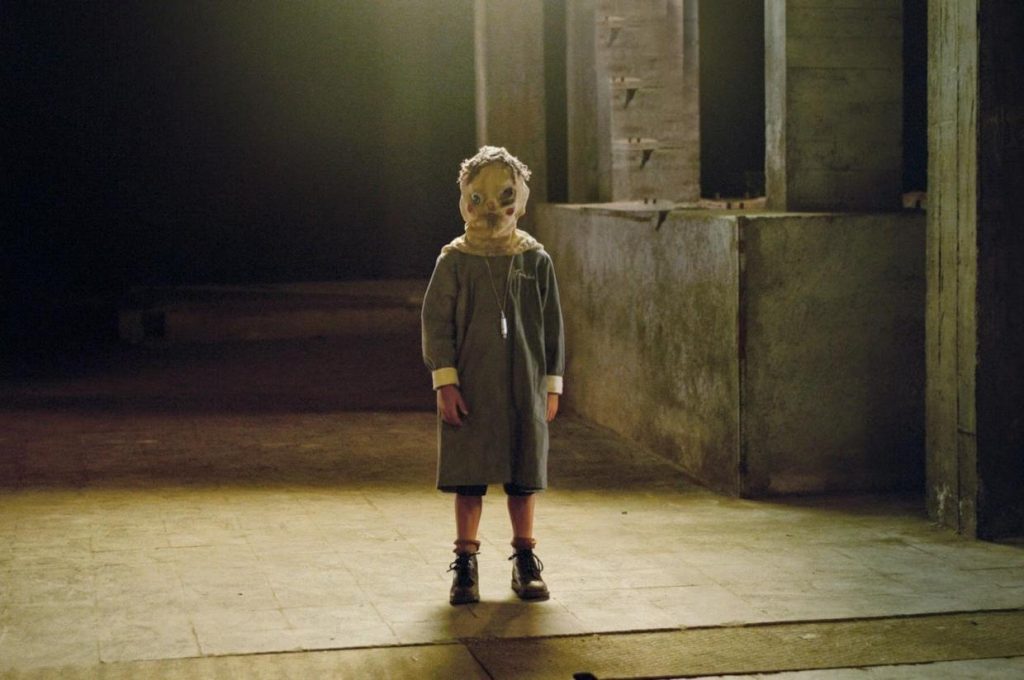 There's no denying it: nothing is scarier than children in horror movies. Especially if the movie in question has been co-produced by Guillermo Del Toro and revolves around odd disappearences happening at a mysterious orphanage. El Orfanato (The Orphanage) is all about anticipation, and it is the fear of what will happen next that keeps us glued to the chair and with one eye on the screen (and the other one covered by our shaking hands). The Orphanage is, to me, the Horror Film by definition. Director J.A. Bayona shows us that a movie can be terrifying, suspenseful and entertaining even if our screens are not covered in blood.