Competition: The Driver (Ended)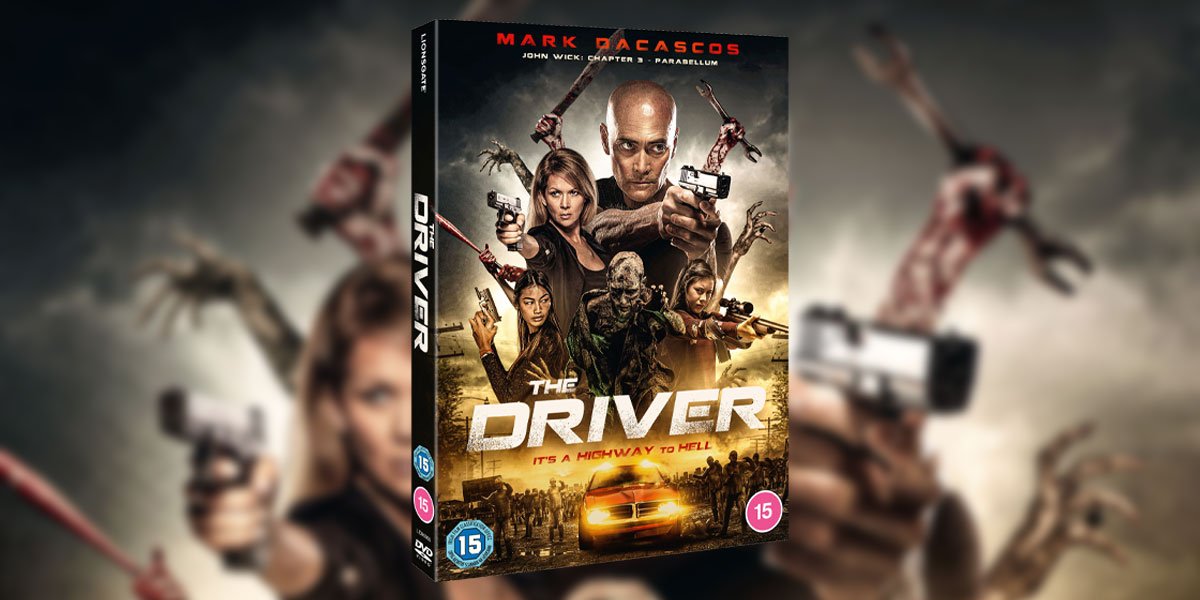 The Driver (Lionsgate UK)
Enter our competition to win a DVD of The Driver, an upcoming zombie action-horror film starring martial arts legend Mark Dacascos, out on DVD 19 October!
---
The Driver starring martial arts legend Mark Dacascos (John Wick: Chapter 3 – Parabellum, Brotherhood of the Wolf), who gets behind the wheel for a high-octane zombie horror that pulls no punches when it comes to hard-hitting undead action.
After a zombie plague decimates human life on Earth, a former hitman (Mark Dacascos) lives quietly with his wife and daughter Bree in a survivalist compound. When their home is attacked, a massive explosion summons a swarm of ravenous corpses and only Bree and her father escape the carnage. As they seek out 'The Haven', a rumoured sanctuary located far north, the take-no-prisoners hitman teaches his daughter how to kill, drive and survive in the violent, zombie-ridden post- apocalyptic wasteland. High-kicking action veteran Mark Dacascos is back in the action as The Driver, alongside his real-life wife Julie Condra (Eerie Indiana) and daughter Noelani Dacascos, as the family of the film. The Driver is written and directed by Wych Kaosayananda (Dead Earth).
Available on Digital Download from today, The Driver will be released on DVD on 19th September, and we have been given a DVD to give away (courtesy of our friends at Lionsgate UK), worth £7,99: if you're a U.K. resident and you're over 18, enter our competition to win a free DVD of this compelling zombie action-horror film!
a Rafflecopter giveaway
Closes in 48 hours, winners announced on on Loud And Clear Reviews' Twitter page. Fingers crossed!
---
The Driver is available on Digital Download 12 October and DVD 19 October from Lionsgate UK. This competition has been listed on Loquax, The Prize Finder, The Latest Deals and Competition Database.