Competition: Smiley Face Killers (Ended)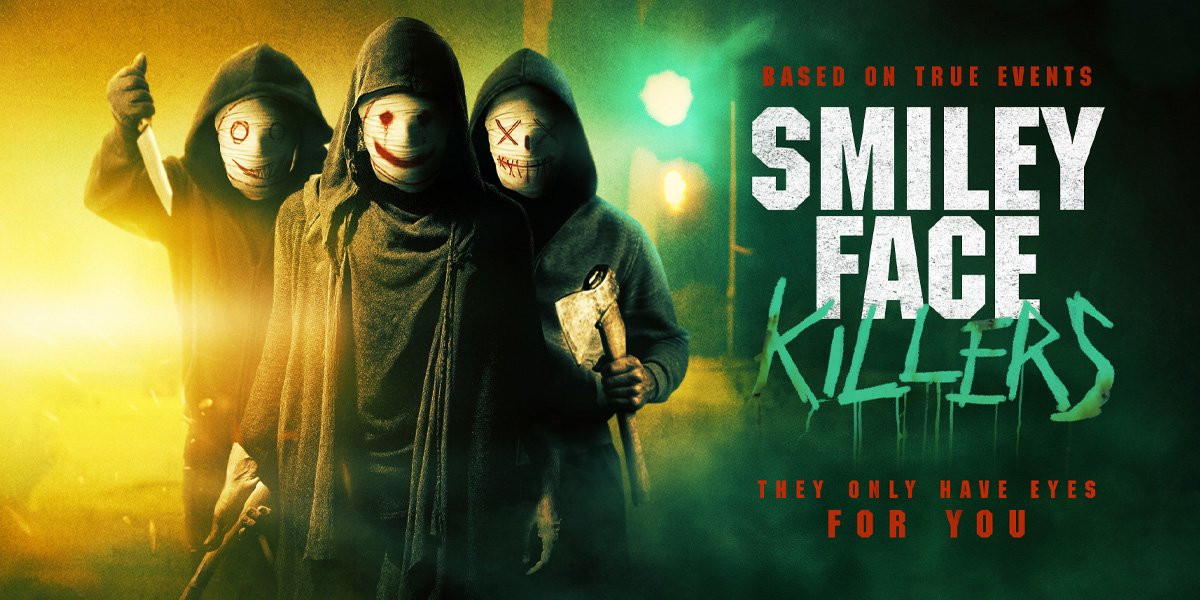 Smiley Face Killers (Signature Entertainment)
Enter our competition to win a Digital Copy of new Bret Eston Ellis horror/thriller Smiley Face Killers, on Digital HD December 14th!
---
Every killer has a type… From the mind of Bret Easton Ellis (American Psycho, The Final Wish) comes an all-new terrifying killer tale. When a murderous cult arrives on campus, Jake (Ronan Rubenstein, Orange is the New Black and 9-1-1: Lone Star) finds himself plagued with mysterious messages that lead him and his friends down the rabbit hole towards murder and mayhem. With pressures closing in from all sides, Jake must decide if the cryptic messages are a prank or if his life truly is at risk. As his friends begin to vanish, he realises that he may be the next one in the crosshairs and death is about to come knocking. Directed by Tim Hunter (Rivers Edge), Smiley Faced Killers also stars Mia Serafino (Electric Love)and Crispin Glover (American Gods).
To celebrate the recent release of this upcoming horror/thriller, we have been given three iTunes codes to give away (courtesy of our friends at Signature Entertainment): if you're a U.K. resident, enter our competition to win a free Digital Copy of Smiley Face Killers!
a Rafflecopter giveaway
The winners will be announced in 48 hours on our socials, and the codes will be sent by email. iTunes codes can be redeemed by following a link at the very bottom of every store page of iTunes from your computer, mobile phone, tablet device or AppleTV (more information here).
---
Signature Entertainment presents Smiley Face Killers on Digital HD 14th December.
---
This competition has been listed on Loquax, The Prize Finder, Competition Database and 2Sweeptakes.