September 2022: New Movies In Theaters This Month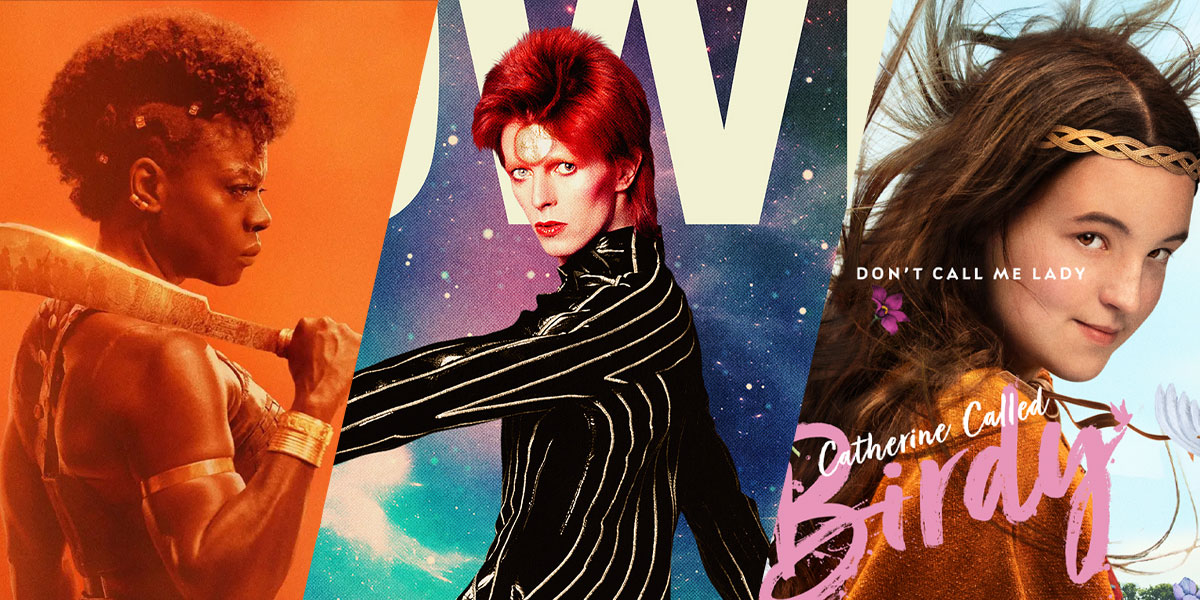 September 2022 's new releases include Moonage Daydream, The Woman King, and God's Cratures! Here are all the new movies to watch in theaters this month.
September 2022 is going to be a great month for film fans! Among the new movies in theaters this month are festival favorites like Catherine Called Birdy, Honk for Jesus. Save Your Soul, Moonage Daydream, and The Woman King, and other exciting releases for lovers of all genres.
We've made a list of all of September 2022 's upcoming releases, to help you decide what to watch this month! You'll find all the movies below, in order of release and divided by films you'll be able to see in U.S. theaters and in U.K. cinemas, and we've also included global release dates where available. Scroll till the end for other events happening this month, click here for this month's streaming releases, and happy watching!
---
1. 2022 MOVIES: IN U.S. THEATERS
GIGI & NATE (LIMITED)
Director: Nick Hamm
U.S. Release: September 2
U.K. Release: unknown
Official synopsis: Nate Gibson's life is turned upside down after he suffers a near-fatal illness and is left a quadriplegic. Moving forward seems impossible until he meets his unlikely service animal, Gigi – a curious and intelligent capuchin monkey – who helps Nate find what he needs most: hope.
---
BURIAL (LIMITED)
Director: Ben Parker
U.S. Release: September 2 (in theaters and VOD)
U.K. Release: unknown
Official synopsis: Set during the waning days of World War II, Burial tells the fictional story of a small band of Russian soldiers tasked with delivering the crated remains of Hitler back to Stalin in Russia. En route, the unit is attacked by German "Werewolf" partisans and picked off one-by-one. An intrepid female intelligence officer leads her surviving comrades in a last stand to ensure their cargo doesn't fall into the hands of those who would hide the truth forever.
---
HONK FOR JESUS. SAVE YOUR SOUL.
Director: Adamma Ebo
U.S. Release: September 2 (in theaters and on Peacock)
U.K. Release: unknown
Full Review: Honk for Jesus. Save Your Soul. (Sundance Review): Hall & Brown Are a Hoot
Official synopsis: Honk for Jesus. Save Your Soul. is a satirical comedy starring Regina Hall as Trinitie Childs – the proud first lady of a Southern Baptist megachurch, who together with her husband Pastor Lee-Curtis Childs (Sterling K. Brown), once served a congregation in the tens of thousands. But after a scandal forces their church to temporarily close, Trinitie and Lee-Curtis must reopen their church and rebuild their congregation to make the biggest comeback that commodified religion has ever seen.
---
PETER VON KANT (LIMITED)
Director: François Ozon
U.S. Release: September 2 in New York, LA, and other cities, followed by additional markets
U.K. Release: unknown
Full Review: Peter Von Kant (Film Review): The Dark Side of Love
Official synopsis: Reversing the main characters' genders of Rainer Werner Fassbinder's tale of amour fou,"The Bitter Tears of Petra Von Kant,", Ozon has reinvented it via the director's tumultuous life and career, while remaining true to his original screenplay. Instead of Petra, the fashion designer of the original, Ozon has cast Denis Menochet (By the Grace of God) as Peter Von Kant, a stand in for the legendary German filmmaker.
Isabelle Adjani plays Peter's glamorous actress muse Sidonie, who introduces Peter to Amir (Khalil Gharbia), a sexy 23-year-old. Amir casts an instant spell on Peter who invites him back the next night to discuss a career in acting and a possible role in his next production. Stéfan Crépon portrays Karl, the silent assistant whom Peter enjoys tormenting. As another element of Ozon's homage to Fassbinder, Hanna Schygulla, the original object of Petra's desire, now plays Peter's mother.
---
AFTER EVER HAPPY
Director: Castille Landon
U.S. Release: September 7 & 8
U.K. & European Release: June – August 2022
Official synopsis: The fourth film of the After franchise finds Tessa and Hardin at a crossroads: Does Tessa continue trying to save him and their relationship, or is it time to save herself? While Hardin remains in London after his mother's wedding and sinks deeper into darkness, Tessa returns to Seattle and endures a tragedy. If they want their love to survive, they'll need to work on themselves first. But will their paths lead them back to each other?
---
BARBARIAN
Director: Zach Cregger
U.S. Release: September 9
U.K. Release: August 29 premiere at FrightFest – release date TBA
Official synopsis: In Barbarian, a young woman traveling to Detroit for a job interview books a rental home. But when she arrives late at night, she discovers that the house is double booked, and a strange man is already staying there. Against her better judgement, she decides to spend the evening, but soon discovers that there's a lot more to fear than just an unexpected house guest.
---
THE BENGALI (LIMITED)
Director: Kavery Kaul
U.S. Release: September 9 (NY) / September 16 (LA)
U.K. Release: unknown
Official synopsis: Fatima Shaik embarks upon an unlikely quest when she travels from New Orleans, the city of her birth, to India, home of her grandfather Shaik Mohamed Musa. An African-American writer whose family has lived in Louisiana for four generations, she travels with Kolkata-born American filmmaker Kavery Kaul to a part of India where no African-American (or American) has ever gone. Her search for the past is fraught with uncertainty, as she looks for her grandfather's descendants, the land he claimed to own, and the truth about this legendary figure in her family. Tempered with hope, fear, and unexpected encounters between strangers, The Bengali reaches across seemingly insurmountable cultural divides to reclaim timeless themes of family.
---
THE CLASS (LIMITED)
Director: Nicholas Celozzi
U.S. Release: September 9 (in theaters and on digital)
U.K. Release: unknown
Official synopsis: A heartwarming coming-of-age drama, The Class follows a group of a high school students forced to spend Saturday completing a failed or missed final exam—and learning about the values, betrayals, and love within themselves and their classmates along the way. This homage to The Breakfast Club will open in select theaters (listed below) and will also be available to rent/purchase on all major digital platforms.
---
DOS ESTACIONES (LIMITED)
Director: Kavery Kaul
U.S. Release: September 9 (NY) / September 16 (LA)
U.K. Release: unknown
Official synopsis: Set in the bucolic hills of the Jalisco Highlands, the film tells the story of fifty-year-old businesswoman María García, who is the owner of Dos Estaciones, once a premier tequila factory that is now struggling to stay afloat. The family factory is the last holdout from generations of Mexican-owned tequila plants, the rest having been folded into foreign corporations. Formerly one of the wealthiest people in town, María knows her current financial situation is untenable.

María hires Rafaela as a new manager for the factory and comes to rely on her to keep her business afloat. The lines between the personal and the professional start to blur, hinting at a romantic interest between the two fiercely independent women in an industry run by men. Yet, when a persistent crop plague and an unexpected flood cause irreversible damage, María is forced to do everything she can to save her community's pride and primary economic source.
---
HOCKEYLAND
Director: Tommy Haines
U.S. Release: September 9
U.K. Release: unknown
Official synopsis: Northern Minnesota is felt in the bones. The deep chill of a long winter, the toll of a day in the mine, bruises from the hockey rink. But times they are a changin', and toughness is no longer the only measure of a man. In this unforgiving country, senior boys in rival communities—one emerging dynasty, one with a fabled past—skate for a last chance to etch their names into local lore. Lightning fast on-ice action is paired with a patient observational approach to examine these two communities and their teen heroes through debilitating injuries, off-ice troubles, family health concerns, and the expectations of being a future star in the NHL. These boys must keep small-town pressures, adolescent distractions, and rising testosterone under control to pursue glory with the help of their coaches' traditional fiery speeches and new mindfulness techniques. In America's far reaches, this is a portrait of young men on the brink. This is Hockeyland.
---
HOLD ME TIGHT (LIMITED)
Director: Mathieu Amalric
U.S. Release: September 9 in New York (Film at Lincoln Center and the Angelika Film Center), September 23 in LA (Laemmle Royal)
U.K. Release: unknown
Full Review: Hold Me Tight (Review): Subtle Art Drama Lets Krieps Shine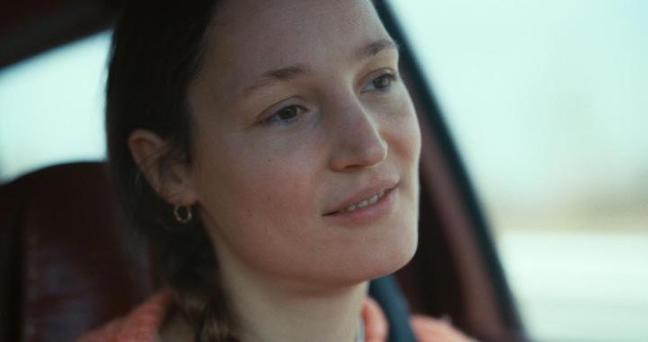 Official synopsis: Adapted from a stage play by Claudine Galéa, HOLD ME TIGHT stars Vicky Krieps as Clarisse, a mother coping with great emotional upheaval, and Arieh Worthalter (Girl) as Marc, the husband she leaves behind. Krieps gives a riveting performance as a woman on the run from her family for reasons that aren't immediately clear. Amalric's sophisticated narrative alternates between scenes of Clarisse's road trip and of Marc as he cares for their two children, Paul, and Lucie, a pianist prodigy. While giving clues along the way, Amalric keeps viewers uncertain as to the reality of what they're seeing until the film's final moments.
---
HOUSE OF DARKNESS (LIMITED)
Director: Neil LaBute
U.S. Release: September 9 on digital, September 13 on VOD
U.K. Release: unknown
Official synopsis: Justin Long and Kate Bosworth star in this seductive thriller from director Neil LaBute. Driving home to her secluded estate after meeting at a local bar, a player out to score thinks his beautiful, mysterious date will be another casual hook-up. While getting acquainted, their flirtation turns playful, sexy, and sinister. Hoping to get lucky, his luck may have just run out.
---
LET THE LITTLE LIGHT SHINE (LIMITED)
Director: Kevin Shaw
U.S. Release: September 9
U.K. Release: unknown
Official synopsis: When a thriving, top-ranked African American elementary school is threatened to be replaced by a new high school favoring the community's wealthier residents, parents, students and educators fight for the elementary school's survival.
---
MEDIEVAL
Director: Petr Jákl
U.S. Release: September 9
U.K. Release: October 28 (in cinemas and on demand)
Official synopsis: Inspired by the true story of Jan Žižka, one of the greatest warriors in history. After the death of its reigning emperor, the Holy Roman Empire is plummeting into chaos while feuding brothers King Wenceslas of Czech and King Sigismund of Hungary battled for control of the empty throne. Daring and righteous mercenary leader Jan Zizka (Ben Foster) is hired by Lord Boresh (Michael Caine) to kidnap the powerful Lord Rosenberg's (Til Schweiger) fiancée, Lady Katherine (Sophie Lowe), to prevent Rosenberg's rise to power alongside the corrupt King Sigismund. Jan believes that Kings are the right hand of God and should be respected and obeyed, no matter what. As Katherine becomes caught in a dangerous political game between the monarchs, Jan falls in love with her strong spirit and dedication to saving the people. In a brave attempt to liberate her, he fights back with a rebel army to battle the corruption, greed, and betrayal rampant amongst those clawing for power. Jan now realizes that the fate of the Empire will be decided by his love for Lady Katherine and that his fate doesn't lie in the hands of Kings, but in the hands of his own people.
---
PRIVATE DESERT (LIMITED)
Director: Aly Muritiba
U.S. Release: September 9 in LA (Laemmle Theatres)
U.K. Release: unknown
Full Review: Private Desert (Review): Examining Queerness and Masculinity
Official synopsis: "Remember when we talked about being alone in the world?" Sara (Pedro Fasanaro) is a genderfluid blue-collar worker who lives as her male birth identity Robson by day while caring for her religious grandmother in Sobradinho, a small town in northeast Brazil. Daniel (Antonio Saboia), who teaches in a police academy in southern metropolis Curitiba, has been placed on unpaid leave after a violent incident that's all over the news. Tense and tightly wound, he comes from a long line of police and military men, including his ailing father with whom he is tender and patient, displaying none of the machismo his work demands.The only thing holding him together is his online romance with Sara, whom he has never met in person. When she suddenly disappears, Daniel drives 2,000 miles across Brazil to find her, and what follows is a journey of the heart that will change Sara and Daniel forever.
---
SPEAK NO EVIL (LIMITED)
Director: Christian Tafdrup
U.S. Release: September 9 in NY & LA, September 15 on Shudder
U.K. Release: TBA
Official synopsis: On a vacation in Tuscany, two families – one Danish, one Dutch – meet and become fast friends. Months later, the free-spirited Dutch family extends an invitation to the more conservative Danish one for a holiday weekend getaway at their countryside home. However, it doesn't take long before things gradually get out of hand as the joy of reunion is replaced with misunderstandings. The Dutch hospitality quickly turns unnerving for the Danes, and they find themselves increasingly caught in a web of their own politeness in the face of eccentric…or is it sinister…behavior.
---
THE STORY OF FILM: A NEW GENERATION (LIMITED)
Director: Mark Cousins
U.S. Release: September 9 in select theaters, September 20 on VOD
U.K. Release: unknown
Official synopsis: A decade after The Story of Film: An Odyssey, an expansive and influential inquiry into the state of moviemaking in the 20th century, filmmaker Mark Cousins returns with an epic and hopeful tale of cinematic innovation from around the globe. In The Story of Film: A New Generation, Cousins turns his sharp, meticulously honed gaze on world cinema from 2010 to 2021, using a surprising range of works—including Frozen, The Babadook, and Cemetery of Splendour—as launchpads to explore recurring themes and emerging motifs, from the evolution of film language, to technology's role in moviemaking today, to shifting identities in 21st-century world cinema.
Touching on everything from Parasite and The Farewell to Black Panther and Lover's Rock, Cousins seeks out films, filmmakers and communities under-represented in traditional film histories, with a particular emphasis on Asian and Middle Eastern works, as well as boundary-pushing documentaries and films that see gender in new ways. And as the recent pandemic recedes, Cousins ponders what comes next in the streaming age: how have we changed as cinephiles, and how moviegoing will continue to transform in the digital century, to our collective joy and wonder.
---
CLERKS III
Director: Kevin Smith
U.S. Release: September 13 & 15
U.K. Release: September 16
Read Also: I assure you, it's a View Askewniverse ranking! (and retrospective)
Official synopsis: Following a massive heart attack, Randal enlists his friends and fellow clerks Dante, Elias, Jay, and Silent Bob to make a movie immortalizing his life at the convenience store that started it all. "Clerks III" stars Brian O'Halloran, Jeff Anderson, Trevor Fehrman, Austin Zajur, Jason Mewes, Marilyn Ghigliotti, Rosario Dawson, and Kevin Smith.
---
THE RETALIATORS
Directors: Samuel Gonzalez Jr., Michael Lombardi & Bridget Smith
Global Release: September 14
Full Review: Like if Your High School Bully Made a Movie
Official synopsis: In The Retaliators, an upstanding pastor uncovers a dark and twisted underworld as he searches for answers surrounding his daughter's brutal murder. A high-octane original soundtrack and cameos from some of the biggest names in rock music set the tone as this horror-thriller reveals a game of revenge played using a new set of rules. Michael Lombardi (Rescue Me), Marc Menchaca (Ozark), and Joseph Gatt (Game of Thrones) star. Five Finger Death Punch, Tommy Lee, Papa Roach, The Hu, Ice Nine Kills, Escape The Fate, and more appear on screen and on The Retaliators Original Soundtrack, releasing with the movie in September via Better Noise Music.
---
CASABLANCA BEATS
Director: Nabil Ayouch
U.S. Release: September 16 at the IFC Center in New York, with a national rollout and digital release to follow
U.K. Release: out now on digital and on demand
Full Review: Casablanca Beats (Review): An Exploration of Rap as Revolution
Official synopsis: Director Nabil Ayouch (Razzia, Horses of God) drew on his own experience opening a youth cultural center in Casablanca for this story of a former rapper named Anas who takes a job teaching hip hop in an underprivileged neighborhood. Despite differences in identity, religion, and politics, Anas encourages his students to bond together and break free from the weight of restrictive traditions in order to follow their passion and express themselves through the arts. Featuring a dynamic ensemble of first-time actors, many of them students of the real-life cultural center where the film was shot, Casablanca Beats is a vibrant and inspiring coming-of-age hip hop musical with a decidedly feminist edge. Mixing intimate yet high stakes drama with infectious musical sequences, the film transports audiences to a lively and contemporary Casablanca, far from the clichés about the Arab world. Morocco's official submission to the 94th Academy Awards® offers a refreshing dose of youthful inspiration alongside a powerful message about the liberating power of self-expression.
---
CONFESS, FLETCH
Director: Greg Mottola
U.S. Release: September 16 (in theaters, on digital and on demand)
Official synopsis: Told through sublime, kaleidoscopic, never-before-seen footage, performances and music, Brett Morgen's (The Kid Stays in the Picture, Cobain: Montage of Heck, Jane) feature length experiential cinematic odyssey explores David Bowie's creative, musical and spiritual journey. The film is guided by David Bowie's own narration and is the first officially sanctioned film on the artist.
---
MOONAGE DAYDREAM
Director: Brett Morgen
Global Release: September 16
Official synopsis: Told through sublime, kaleidoscopic, never-before-seen footage, performances and music, Brett Morgen's (The Kid Stays in the Picture, Cobain: Montage of Heck, Jane) feature length experiential cinematic odyssey explores David Bowie's creative, musical and spiritual journey. The film is guided by David Bowie's own narration and is the first officially sanctioned film on the artist.
---
PEARL
Director: Ti West
U.S. Release: September 16
U.K. Release: unknown
Read also: X (Review): Ti West's A24 Slasher is a Terrifying and Thrilling Treat
Official synopsis: Filmmaker Ti West returns with another chapter from the twisted world of X, in this astonishing follow-up to the year's most acclaimed horror film. Trapped on her family's isolated farm, Pearl must tend to her ailing father under the bitter and overbearing watch of her devout mother. Lusting for a glamorous life like she's seen in the movies, Pearl's ambitions, temptations, and repressions all collide, in the stunning, technicolor-inspired origin story of X's iconic villain.
---
RIOTSVILLE, USA
Director: Sierra Pettengill
U.S. Release: September 16
U.K. Release: unknown
Official synopsis: Welcome to RIOTSVILLE, USA, a turning point in American history where the protest movements of the late 1960s came into conflict with increasingly militarized police departments. Focusing on unearthed military training footage of Army-built model towns called "Riotsvilles," where military and police were trained to respond to civil disorder in the aftermath of the Kerner Commission created by President Lyndon B. Johnson, director Sierra Pettengill's kaleidoscopic all-archival documentary reconstructs the formation of a national consciousness obsessed with maintaining law and order by any means necessary. Drawing insight from a time similar to our own, RIOTSVILLE, USA pulls focus on American institutional control and offers a compelling case that if the history of race in America rhymes, it is by design.
---
SEE HOW THEY RUN
Director: Tom George
U.S. Release: September 16
U.K. Release: September 9
Full Review: See How They Run (Film Review): A Smashing Whodunnit
Official synopsis: In the West End of 1950s London, plans for a movie version of a smash-hit play come to an abrupt halt after the film's Hollywood director is murdered. When world-weary Inspector Stoppard (Sam Rockwell) and eager rookie Constable Stalker (Saoirse Ronan) take on the case, the two find themselves thrown into a puzzling whodunit within the glamorously sordid theater underground, investigating the mysterious homicide at their own peril.
---
THE SILENT TWINS
Director: Agnieszka Smoczynska
U.S. Release: September 16
U.K. Release: December 9
Official synopsis: The Silent Twins is the astounding true story of twin sisters who only communicated with one another. As a result, they created a rich, fascinating world to escape the reality of their own lives. Based on the best-selling book The Silent Twins, the film stars Letitia Wright and Tamara Lawrance.
---
THE WOMAN KING
Director: Agnieszka Smoczynska
Global Release: September 16
Full Review: The Woman King (TIFF Review): An Epic, Emotional Powerhouse
Official synopsis: The Woman King is the remarkable story of the Agojie, the all-female unit of warriors who protected the African Kingdom of Dahomey in the 1800s with skills and a fierceness unlike anything the world has ever seen. Inspired by true events, The Woman King follows the emotionally epic journey of General Nanisca (Oscar®-winner Viola Davis) as she trains the next generation of recruits and readies them for battle against an enemy determined to destroy their way of life. Some things are worth fighting for…
---
GRAND JETÉ (LIMITED)
Director: Isabelle Stever
U.S. Release: September 20 in theaters (limited), October 25 on VOD
U.K. Release: unknown
Official synopsis: Nadja (Sarah Nevada Grether) is an aspiring ballerina with the scars to prove it. A masochistic pursuit at her dream career has left her body battered, a map of the tumultuous torture dancers withstand on a daily basis. Working now as a dancing instructor for children, rather than as the dancer she always wanted to be, she decides to visit the adult son she has been estranged from since he was a child.
Mario (Emil von Schönfels), raised by his grandmother, is similarly focused on his physical form and the abuse it takes to earn the physique he craves. When Nadja shows up at Mario's doorstep, it starts a relationship that is as sensitive as it is taboo-shattering, placing Grand Jeté alongside other provocative European films like Christophe Honoré's Ma mère and Bertrand Blier's Beau Pere. Isabelle Stever's film, a selection of the Berlin International Film Festival, is a powerful character drama about familial boundaries and the lack thereof, with sensational (and daring) performances from Grether and Schönfels and striking, intimate cinematography by Constantin Campean.
---
BANDIT
Director: Allan Ungar
U.S. Release: September 23 in theaters and on demand
U.K. Release: unknown
Official synopsis: In 1985, Gilbert Galvan Jr (Josh Duhamel), a charming career criminal, escapes from a US prison in Michigan and crosses the border into Canada where he assumes the identity Robert Whiteman. After falling in love with Andrea (Elisha Cuthbert), a caring social worker he can't provide for, he turns to robbing banks and discovers that he's exceptionally good at it. Under the guise of a security analyst, Robert begins flying around the country robbing multiple cities in a day, eventually catching the attention of national news outlets that dub him The Flying Bandit. Addicted to the rush and money that provides his double life, Robert eventually turns to loanshark and reputed gangster Tommy Kay (Mel Gibson) for bigger opportunities. But with Robert's notoriety growing in record time, he is put into the direct sights of a ruthless detective (Nestor Carbonell) who will stop at nothing to bring him down.
---
BURIED: THE 1982 ALPINE MEADOWS AVALANCHE (LIMITED)
Directors: Jared Drake & Steven Siig
U.S. Release: September 23
U.K. Release: unknown
Official synopsis: In the early 1980s, the ski patrol at the Alpine Meadows ski resort were the undisputed gods of winter in the mountain hamlet of Lake Tahoe, California. Their esprit de corps was centered around keeping the skiing public safe, primarily through avalanche control and largely through triggering slides with explosives. For this group and the others caught up in these events, the innocent era of seemingly endless sun drenched powder and apres-ski parties would come to a sudden and harrowing close on March 31st, 1982.
---
CATHERINE CALLED BIRDY
Director: Lena Dunham
U.S. Release: in theaters September 23 and globally on Prime Video October 7
Global Release: October 7 (on Prime Video)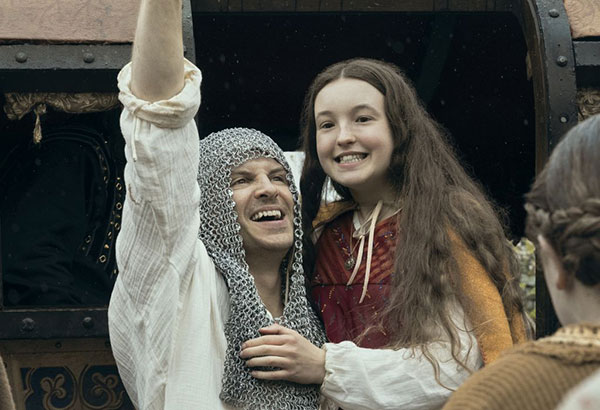 Official synopsis: The year is 1290. In the Medieval English village of Stonebridge, Lady Catherine (known as Birdy) is the youngest child of Lord Rollo and the Lady Aislinn. Her playground is Stonebridge Manor, a house that, like the family, has seen better days. Financially destitute and utterly greedy, Rollo sees his daughter as his path out of financial ruin by marrying her off to a wealthy man for money and land. But Birdy, like all the great teen heroines, is spirited, clever, and adventurous and ready to put off any suitor that comes calling in increasingly ingenious ways. Her imagination, defiance, and deep belief in her own right to independence put her on a collision course with her parents. When the vilest suitor of all arrives, they are presented with the ultimate test of love for their daughter.
---
DIG
Director: K. Asher Levin
U.S. Release: September 23 theaters, on digital and on demand
U.K. Release: unknown
Official synopsis: Steve Brennan is trying to piece together a life shattered by a road rage incident that killed his wife and left his teen daughter Jane deaf and resentful of him. Still hoping to mend things with Jane a year later, Brennan accepts a contract for a high-paying demolition job in the desolate New Mexico sprawl outside Las Cruces. When he and Jane arrive at the site, they are suddenly taken hostage by a dangerous couple, who will stop at nothing to retrieve what lies beneath the property. Now father and daughter must work together to outsmart their captors and survive the grueling night.
---
DON'T WORRY DARLING
Director: Olivia Wilde
Global Release: September 23
Full Review: Don't Worry Darling (Venice Review): Flawed but Enjoyable
Official synopsis: Alice (Pugh) and Jack (Styles) are lucky to be living in the idealized community of Victory, the experimental company town housing the men who work for the top-secret Victory Project and their families. The 1950's societal optimism espoused by their CEO, Frank (Pine)—equal parts corporate visionary and motivational life coach—anchors every aspect of daily life in the tight-knit desert utopia. While the husbands spend every day inside the Victory Project Headquarters, working on the "development of progressive materials," their wives—including Frank's elegant partner, Shelley (Chan)—get to spend their time enjoying the beauty, luxury and debauchery of their community.
Life is perfect, with every resident's needs met by the company. All they ask in return is discretion and unquestioning commitment to the Victory cause. But when cracks in their idyllic life begin to appear, exposing flashes of something much more sinister lurking beneath the attractive façade, Alice can't help questioning exactly what they're doing in Victory, and why. Just how much is Alice willing to lose to expose what's really going on in this paradise?
---
THE ENFORCER
Director: Richard Hughes
U.S. Release: September 23 in theaters and on demand
U.K. Release: unknown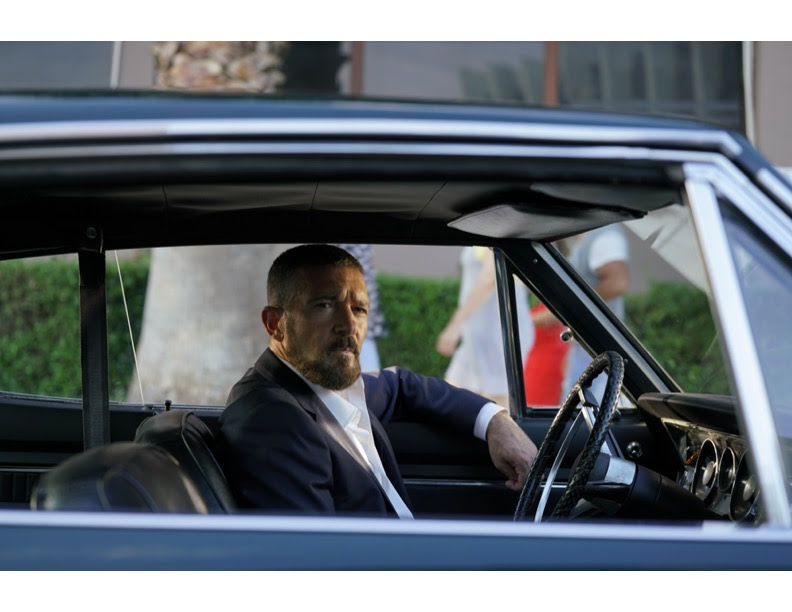 Official synopsis: Miami's top mob enforcer Cuda (Antonio Banderas) sacrifices it all to tear down the criminal organization he's spent his whole life building up when he discovers his boss Estelle (Kate Bosworth) is putting a young runaway's life in grave danger. Now he has one last chance to make up for his past and find redemption – both for himself and his family – before the mob hunts him down for his betrayal.
---
THE JUSTICE OF BUNNY KING
Director: Gaysorn Thavat
U.S. Release: September 23
U.K. Release: out now on digital and on demand
Full Review: The Justice of Bunny King (Edinburgh Review): Drama Done Right
Official synopsis: Bunny King (Essie Davis, The Babadook), a headstrong mother of two with a sketchy past, earns her keep by washing windows at traffic lights. Using her razor-sharp wit to charm money from gridlocked motorists, she saves every cent to get back the custody of her kids. After promising her daughter a birthday party, Bunny must fight the social services and break the rules to keep her word, but in doing so risks losing her children altogether. Accompanied by her niece Tonya (Thomasin McKenzie, Film Independent Spirit Award nominee, Last Night in Soho), a fierce teenager running away from home, Bunny is in a race against the clock and headed towards an epic showdown with the authorities.
---
MY IMAGINARY COUNTRY (LIMITED)
Director: Patricio Guzmán
U.S. Release: September 23 at the IFC Center in NYC, September 30 in Boston, Chicago, Los Angeles, and San Francisco
U.K. Release: unknown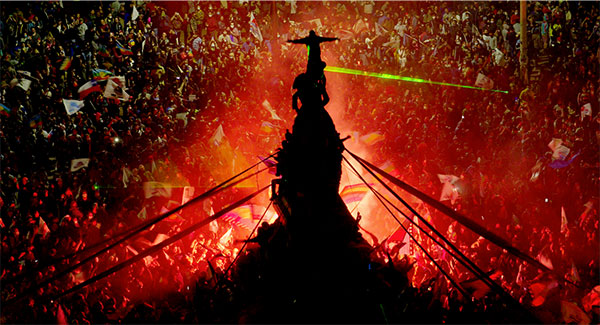 Official synopsis: In October 2019, without warning, a revolution exploded across Chile. It was an event that Guzmán had been waiting for since 1973, when a violent military attack overthrew the democratically elected government of Salvador Allende, and became the ending of Guzman's most famous film, and one of the greatest documentaries of all time, The Battle of Chile. Now, millions of people took to the streets of Santiago and across the country, demanding economic justice, free education and health care and fundamentally, a new constitution.
Featuring harrowing front-line protest footage and interviews with dynamic activists—of a movement largely led by women and feminist leaders—My Imaginary Country powerfully, yet elegantly connects Chile's complex, bloody history to the country's contemporary social movements, and leading to the recent election of a new president. An urgent and powerful film, My Imaginary Country also serves as an inspiring and exemplary tale for other nations of how a popular revolt can spark deep political change.
---
ART & KRIMES BY KRIMES (LIMITED)
Director: Alysa Nahmias
U.S. Release: from September 30, starting in NY and LA
U.K. Release: unknown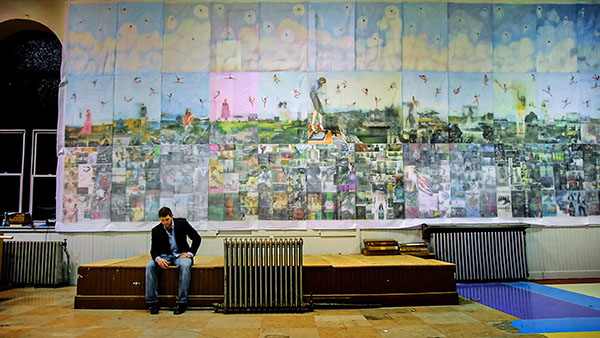 Official synopsis: While locked up for six years in federal prison, artist Jesse Krimes secretly creates monumental works of art—including an astonishing 30-foot mural made with prison bed sheets, hair gel, and newspaper. He smuggles out each panel piece-by-piece with the help of fellow artists, only seeing the mural in totality upon coming home. As Jesse's work captures the art world's attention, he struggles to adjust to life outside, living with the threat that any misstep will trigger a life sentence.
---
BROS
Director: Nicholas Stoller
U.S. Release: September 30
U.K. Release: October 28
Official synopsis: From the ferocious comic mind of Billy Eichner (Billy on the Street, 2019's The Lion King, Difficult People, Impeachment: American Crime Story) and the hitmaking brilliance of filmmakers Nicholas Stoller (the Neighbors films, Forgetting Sarah Marshall) and Judd Apatow (The King of Staten Island, Trainwreck, The Big Sick), comes Bros, a smart, swoony and heartfelt comedy about how hard it is to find another tolerable human being to go through life with.
---
DEAD FOR A DOLLAR
Director: Walter Hill
U.S. Release: September 30
U.K. Release: unknown
Full Review: Dead for a Dollar (Film Review): Enjoyable, but Puzzling
Official synopsis: Veteran bounty hunter Max Borlund is deep into Mexico where he encounters professional gambler and outlaw Joe Cribbens – a sworn enemy he sent to prison years before. Max is on a mission to find and return Rachel Kidd, the wife of a wealthy businessman, who as the story is told to Max, has been abducted by Buffalo Soldier Elijah Jones. Max is ultimately faced with a showdown to save honor.
---
GOD'S CREATURES (LIMITED)
Directors: Saela Davis & Anna Rose Holmer
U.S. Release: September 30 in theaters and on demand
U.K. Release: unknown
Official synopsis: In a windswept fishing village, a mother is torn between protecting her beloved son and her own sense of right and wrong. A lie she tells for him rips apart their family and close-knit community in this tense, sweepingly emotional epic.
---
THE GOOD HOUSE
Directors: Maya Forbes & Wallace Wolodarsky
U.S. Release: September 30
U.K. Release: unknown
Official synopsis: The Good House follows Hildy Good (Sigourney Weaver), a wry New England realtor and descendant of the Salem witches, who loves her wine and her secrets. Her compartmentalized life begins to unravel as she rekindles a romance with her old high-school flame, Frank Getchell (Kevin Kline), and becomes dangerously entwined in one person's reckless behavior. Igniting long-buried emotions and family secrets, Hildy is propelled toward a reckoning with the one person she's been avoiding for decades: herself.
---
I DIDN'T SEE YOU THERE (LIMITED)
Director: Reid Davenport
U.S. Release: September 30
U.K. Release: unknown
Official synopsis: As a visibly disabled person, filmmaker Reid Davenport sets out to make a film about how he sees the world, from either his wheelchair or his two feet, without having to be seen himself. The unexpected arrival of a circus tent outside his apartment in Oakland, CA leads him to consider the history and legacy of P.T. Barnum's Freak Show and its lingering presence in his daily life in the form of gawking, lack of access, and other forms of ableism.
Informed by his position in space, lower to the ground, Davenport captures indelible images, often abstracted into shapes and patterns separate from their meaning. But the circus tent looms in the background, and is reverberated by tangible on-screen interruptions, from unsolicited offers of help to careless blocking of ramps. Personal and unflinching, I Didn't See You There forces the viewer to confront the spectacle and invisibility of disability. Offering both a perspective and stylistic approach that are rarely seen, Reid brings an urgently needed storytelling eye to filmmaking with a documentary that is powerful and emotional, thoughtful and raw, intimate and political.
---
INHOSPITABLE
Director: Walter Hill
U.S. Release: September 30 (in theaters and on digital)
U.K. Release: unknown
Official synopsis: InHospitable follows patients and activists as they band together in an effort to stop UPMC, a multi-billion-dollar nonprofit hospital system, from making vital care unaffordable for hundreds of thousands of vulnerable patients in western Pennsylvania. Few are aware that in the past several years many nonprofit hospitals around the country have been building healthcare empires and amassing huge amounts of wealth and political power at the expense of the surrounding residents. The story of InHospitable illustrates this alarming trend and turns the lens on the seemingly unwinnable battle between the Goliath UPMC and the patients, hospital workers, community activists, labor leaders, journalists, and politicians – almost all of them women – who built a grassroots movement to literally fight for their lives.
---
MONA LISA AND THE BLOOD MOON
Director: Ana Lily Amirpour
U.S. Release: September 30 (in theaters, on digital and on demand)
U.K. Release:September 17 on Sky Cinema, September 30 in select cinemas
Read our interview: Ana Lily Amirpour, Craig Robinson & Ed Skrein on Mona Lisa and the Blood Moon
Official synopsis: Kate Hudson and Jun Jong Seo star in this mind-bending thriller from visionary director Ana Lily Amirpour (A Girl Walks Home Alone At Night). When a struggling single-mother (Hudson) befriends a mysterious mental institute escapee with supernatural powers (Jong Seo), she sees a lucrative opportunity to make some fast cash. But when they draw the attention of a detective (Craig Robinson), their luck starts to run out as the cops close in on their crime-spree.
---
SMILE
Director: Parker Finn
Global Release: September 30
Official synopsis: After witnessing a bizarre, traumatic incident involving a patient, Dr. Rose Cotter (Sosie Bacon) starts experiencing frightening occurrences that she can't explain. As an overwhelming terror begins taking over her life, Rose must confront her troubling past in order to survive and escape her horrifying new reality.
---
VESPER
Directors: Kristina Buozyte & Bruno Samper
U.S. Release: September 30 in theaters and on VOD
U.K. Release: later this year
Official synopsis: Set after the collapse of the Earth's ecosystem, Vesper follows the titular headstrong 13-year-old girl (Raffiella Chapman), who uses her survival skills to subsist in the remnants of a strange and dangerous world with her ailing father, Darius (Richard Brake). When Vesper finds a mysterious woman, Camellia (Rosy McEwen), alone and disoriented after an aerial crash, she agrees to help find her missing companion in exchange for safe passage to the Citadel, – the dark central hub where oligarchs live in comfort thanks to state-of-the-art biotechnology. Vesper soon discovers that her brutal neighbor, Jonas (Eddie Marsan), is searching for Camellia, who is harboring a secret that could change all of their lives forever. Forced into a dangerous adventure, Vesper must rely on her wits and bio-hacking abilities to unlock the key to an alternate future.
---
2. 2022 MOVIES: IN U.K. CINEMAS
THE FORGIVEN
Director: John Michael McDonagh
U.K. Release: September 2
U.S. Release: out now on digital and on demand – watch The Forgiven!
Full Review: The Forgiven (Film Review): Fiennes Shines, The Rest Falters
Official synopsis: While driving to a party at a grand villa, a wealthy couple on the verge of divorce accidentally hit and kill a young Moroccan man who was selling fossils on the roadside.
THREE THOUSAND YEARS OF LONGING
Director: George Miller
U.K. Release: September 2
U.S. Release: August 31
Official synopsis: Dr Alithea Binnie (Tilda Swinton) is an academic…a creature of reason. While in Istanbul, she happens to encounter a Djinn (Idris Elba) who offers her three wishes in exchange for his freedom. At first, she doubts that he is real and she knows all the cautionary tales of wishes gone wrong. But the Djinn pleads his case, and eventually she is beguiled and makes a wish that surprises them both!
---
WILDHOOD
Director: Bretten Hannam
U.K. Release: September 2 (in UK cinemas and on digital)
U.S. Release: June 24 on digital – watch Wildhood here!
Full Review: Wildhood (BFI Flare Review): Ode to the Mi'kmaw
Official synopsis: In a rural east-coast trailer park, Link (Phillip Lewitski) lives with his toxic father and younger half-brother Travis (Avery Winters-Anthony). When Link discovers his Mi'kmaw mother could still be alive, it lights a flame and they make a run for a better life. On the road, they meet Pasmay (Joshua Odjick), a powwow dancer drawn to Link. As the pair journey across Mi'kma'ki, Link finds community, identity, and love in the land where he belongs.
---
CRIMES OF THE FUTURE
Director: David Cronenberg
U.K. Release: September 9
U.S. Release: June 3 in theaters, out now on digital and on demand. Watch Crimes of the Future!
Full Review: Cronenberg's Cinematic Comeback Divides
Official synopsis: As the human species adapts to a synthetic environment, the body undergoes new transformations and mutations. With his partner Caprice (Léa Seydoux), Saul Tenser (Viggo Mortensen), celebrity performance artist, publicly showcases the metamorphosis of his organs in avant-garde performances. Timlin (Kristen Stewart), an investigator from the National Organ Registry, obsessively tracks their movements, which is when a mysterious group is revealed… Their mission – to use Saul's notoriety to shed light on the next phase of human evolution
---
I USED TO BE FAMOUS
Director: Eddie Sternberg
U.K. Release: September 9 in cinemas
Global Release: September 16 on Netflix
Official synopsis: Vince (Ed Skrein) used to be in the hottest boy band around. Now he's alone and desperate. An impromptu jam with Stevie (Leo Long), an autistic drummer with an incredible gift for rhythm, sparks an unexpected friendship. Together they form a unique bond through the power of music.
---
HATCHING
Director: Hanna Bergholm
U.K. Release: September 16
U.S. Release: April 2022 – watch it now!
Full Review: Fairy Tale-esque Creature Feature
Official synopsis: In this darkly compelling fable, 12-year-old gymnast, Tinja (Siiri Solalinna), is desperate to please her image-obsessed mother, whose popular blog 'Lovely Everyday Life' presents their family's idyllic existence as manicured suburban perfection. One day, after finding a wounded bird in the woods, Tinja brings its strange egg home, nestles it in her bed, and nurtures it until it hatches. The creature that emerges becomes her closest friend and a living nightmare, plunging Tinja beneath the impeccable veneer of her family and into a twisted reality that her mother refuses to see. Hatching is the terrifying debut feature from Hanna Bergholm, heralding in an exciting new voice in horror.
---
BLOODY ORANGES
Director: Jean-Christophe Meurisse
U.K. Release: September 16 (in cinemas and on digital)
U.S. Release: out now on digital and on demand. Watch Bloody Oranges!
Full Review: Bloody Oranges (Film Review): Overlapping Transgressions
Official synopsis: A retired couple enter a dance contest, a corrupt politician, a girl eager to lose her virginity, and a young lawyer obsessed with social status – a seemingly benign look into these daily lives goes haywire in this shocking black comedy.
---
IN FRONT OF YOUR FACE
Director: Hong Sang-Soo
U.K. Release: September 23
U.S. Release: May 3 (limited)
Official synopsis: After years living abroad, former actress Sangok (Lee Hyeyoung) is back in Seoul, staying with her sister Jeongok (Cho Yunhee) in her high-rise apartment. Whilst Sangok becomes re-accustomed to life in Korea, the sisters have a lie-in, enjoy breakfast in a cafe and visit a restaurant owned by Jeongok's son. But as the detail of Sangok's day accrue (a spill on her blouse, an encounter at her childhood home), it becomes clear that there is much she is not revealing. These mysterious circumstances may have something to do with her decision to meet with film director Jaewon (Kwon Haehyo) to discuss her return to acting. She meets the director in a bar that's closed, so order in a Chinese meal, plus ample Chinese liquor, where they both flirt and make unfulfillable promises.
---
IT IS IN US ALL
Director: Antonia Campbell-Hughes
U.K. & Ireland Release: September 23
U.S. Release: unknown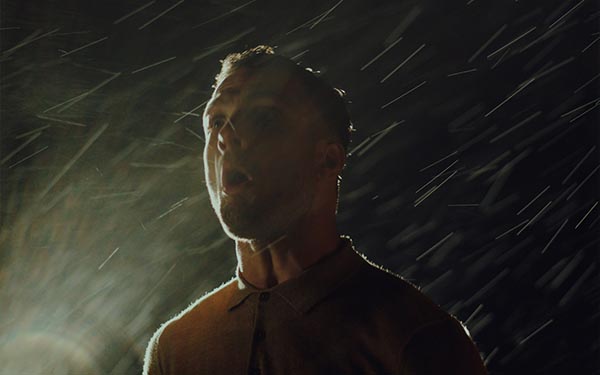 Official synopsis: When Hamish arrives on the soil of his mother's birth, she is felt instantly. As he travels further into the wild Irish country, a shocking car accident rips him apart, shattering his clenched control. A beast broken, he finds himself lost in the world of his long deceased mother. But when he starts to receive visits from a teenager who was also involved in the crash, Hamish begins to experience the electricity of living.
---
SILENT LAND
Director: Aga Woszczyńska
U.K. Release: September 23
U.K. Release: unknown
Official synopsis: A perfect couple rents a holiday home on a sunny Italian island. The reality does not live up to their expectations when they find out that the pool in the house is broken. Ignorant of the fact that the island faces water shortage, they ask for someone to fix it. The constant presence of a stranger invades the couple's idea of safety and starts a chain of events, which makes them act instinctively and irrationally, heading to the darkest place in their relationship. A tense and meticulous character study of an affluent couple and their insular lives, SILENT LAND features stunning performances from Dobromir Dymecki (Big Love), Agnieszka Żulewska (Chemo), Jean Marc Barr (The Big Blue) and Alma Jodorowsky (Blue is the Warmest Colour).
---
INU-OH
Director: Masaaki Yuasa
U.K. Release: September 28
U.S. Release: August 12
Official synopsis: Inu-oh is born with unique physical characteristics, and the horrified adults cover every inch of his body with garments, including a mask on his face. One day, he meets a boy named Tomona, a blind biwa player, and as Tomona plays a delicate song of tangled fate, Inu-oh discovers an incredible ability to dance. Inu-oh and Tomona become business partners and inseparable friends, using their creative gifts to survive on the margins of society, as song after song gain them notoriety and propel them to stardom. Through the songs, Inu-oh mesmerises his audiences on stage, and gradually begins to transform into someone of unequalled beauty. But why is Tomona blind? Why was Inu-oh born with unique characteristics?
---
GIRLS GIRLS GIRLS (LIMITED)
Director: Alli Haapasalo
U.K. Release: September 30
U.S. Release: August 12 at the IFC Center in New York
Full Review: The Thrill of Teenage Discovery
Interview with the Director: Director Alli Haapasalo on Girls Girls Girls: "A Film About the Need to Be Seen"
Official synopsis: Best friends Mimmi and Rönkkö have each other's backs, always. They want to live adventurous lives, loaded with experiences and passion. Emma, on the contrary, has given her whole life to figure skating. Nothing gets between her and success. But when the girls meet, life opens new paths, and they all rocket in new directions. While Mimmi and Emma experience the earth moving effects of first love, Rönkkö is on a quest to find pleasure.
---
GOURMET FLUX
Director: Peter Strickland
U.K. Release: September 30 (in cinemas and on Curzon Home Cinema)
U.S. Release: June 24 in theaters, on Digital and VOD.
Official synopsis: A group of experimental performance artists, known for their process of 'sonic catering' – extracting disturbing sounds from various foods – takes up a residency at a remote artistic institution devoted to culinary and alimentary performance. The members, Elle di Elle (Fatma Mohamed), Billy Rubin (Asa Butterfield) and Lamina Propria (Ariane Labed), are caught up in their own power struggles, artistic vendettas and gastrointestinal disorders, only their dysfunctional dynamic is furthermore exacerbated when they have to answer to the institute's enigmatic director, Jan Stevens (Gwendoline Christie).
---
WHAT ELSE IS HAPPENING THIS MONTH:
Season Finales:
September 14: High School Musical: The Musical: The Series: Season 3, Episode 8
Film Festivals
Other Events: