September 2020: The Best Films of the Month

The Devil All The Time, On The Rocks, Another Round (Netflix, NYFF, TIFF)
From Netflix's The Devil All The Time and other streaming releases to festival favourites like Nomadland and One Night in Miami, here are September 2020 's highest rated films on Loud and Clear.
I don't know about you, but I could do with watching a really great film right now. For those who, like me, spent most of the lockdown rediscovering old classics and going through letterboxd watchlists, the time has definitely come for all those highly anticipated films to be finally released. Only, it's not that simple. Yes, Nomadland, One Night in Miami, The Father and many more festival favourites are currently being screened digitally at (too) many film festivals all over the world, and those lucky enough to live in the right town might even be able to catch a drive-in screening of Ammonite and Soul. But watching the same (excellent) festival films over and over again on our computer or at a drive-in is not as satisfying as stumbling upon something amazing that you didn't even know existed.
It's time for distributors to start releasing films again, so that cinemas may have something new to showcase (in a socially distanced, safe way), and continue being the magical places we love and cherish. It's also time for some of these big studio releases to be made available on streaming worldwide (and not for £19.99/$29.99 per film, thank you very much), especially in those countries where going to the cinema is not an option, due to a second wave of COVID-19. Netflix and Prime alone have both released an impressive number of films and shows these past few months: it's time for more studios to follow their example.
September has been a fantastic month for digital festivalgoers, but it has also seen new movie delays. Death on the Nile, The French Dispatch, Candyman, Hallowen Kills, Last Night in Soho, Mission: Impossible 7 & 8, Top Gun: Maverick, West Side Story, Wonder Woman 1984 and many more box office hits have all been significantly delayed, some of them indefinitely, and James Bond fans everywhere fear that it's only a matter of time before No Time To Die is, too.
These are sad news, indeed, but do not despair. A few great films did come out this month, and are currently available to watch on digital in several countries. Not only that, but many film festivals are about to take place (in the UK, Raindance and London Film Festival; in the US, The New York Film Festival, AFI Fest, NewFest and more; in Italy, Rome Film Festival), giving you a second chance to finally catch this year's Golden Lion winner and many Venice Film Festival/TIFF favourites.
From streaming releases to festival films, here are the best movies we watched and reviewed in September 2020.
---
SEPTEMBER 2020: NEW RELEASES
BUOYANCY
Director: Rodd Rathjen
Genre: Drama
Full Review: A Thrilling Drama on Thailand's Human Trafficking Industry
Where to watch it: in virtual US cinemas through Kino Marquee
While many might not believe it, slavery still exists in many parts of the world, and Australian filmmaker Rodd Rathjen aims at bringing awareness to this global issue in his directorial debut, Buoyancy. Having already garnered attention at festivals such as Berlinale, Rathjen details the horrors of Thailand's fishing industry in suspenseful manner. Ultimately, Buoyancy accounts for a devastating tale of survival that succeeds not only in moving audiences, but in making them attentive of this ongoing situation in our world. (Read more)
---
THE DEVIL ALL THE TIME
Director: Antonio Campos
Genre: Crime Drama
Full Review: Slow-Burning, Gothic Crime Drama Achieves Greatness At The End
Where to watch it: on Netflix, everywhere
The Devil All The Time is a slow-burning, gothic crime drama set in a wonderfully disquieting location that begins from an intriguing premise and tackles many themes, from war to religious fanaticism and the kind of violence, injustice and abuse that spans through generations, silently shaping our identities against our will and leaving scars of grief, guilt and regret that we'll carry with us for a lifetime. Not only is Antonio Campos's midwestern drama as dark, gritty and unsettling as it is surprisingly introspective, but it features enough serial killers, immoral priests and severely disturbed individuals to serve as the perfect way for an actor to showcase his/her skills. (Read more)
Watch The Devil All The Time:
---
ENOLA HOLMES
Director: Harry Bradbeer
Genre: Adventure, Drama
Full Review: A Lively Adaptation That Has Something for Everyone to Enjoy
Where to watch it: on Netflix, everywhere
Since its initial publication in 1887, Sir Arthur Conan Doyle's Sherlock Holmes series has been adapted over 250 times in every medium from print to film to radio, making him far and away the most adapted literary character. With Enola Holmes, director Harry Bradbeer (Fleabag) and writer Jack Thorne (Wonder) take the popular spin-off series by Nancy Springer and create an exhilarating family film that holds its own alongside the other recent Netflix releases. (Read more)
Watch Enola Holmes:
---
GET DUKED!
Director: Ninian Doff
Genre: Comedy
Full Review: Scotland's Version of "The Hunt" Brings the Laughs
Where to watch it: on Prime video, everywhere
Perhaps the greatest triumph of Ninian Doff's debut film is how unbelievably energetic it is. Blessed with a brief sub-90 minute run time, Get Duked! churns through plot so quickly that it leaves ample opportunity for character beats between the kids. If one plot thread loses your interest, it won't be long until the film finds a new avenue for a laugh. The humor is oft sophomoric, but I found myself giggling throughout the film. Perhaps Doff's greatest strength, especially as a first time director, is how much his work feels like it could've come from the mind of Edgar Wright or Taika Waititi. (Read more)
Watch Get Duked!:
---
I'M THINKING OF ENDING THINGS
Director: Charlie Kaufman
Genre: Drama
Full Review: Charlie Kaufman's Latest Is Cryptic Yet Captivating
Where to watch it: on Netflix, everywhere
I'm Thinking of Ending Things features the snappy and sardonic screenwriting we've come to know and love from Kaufman, but it also serves as a showcase for Kaufman's enduring evolution as a director, as he relies more on intoxicating imagery to offer insight into this movie's mania than in any of his other projects. Kaufman has never refrained from mangling and re-molding the cinematic medium to fit his audacious aims (the staggering symbolism of Synecdoche, New York comes to mind), but I'm Thinking of Ending Things is even more of an expressionistic experience. To quote another recent release, "Don't try to understand it. Feel it." (Read more)
Watch I'm Thinking of Ending Things:
---
NOCTURNAL
Director: Nathalie Biancheri
Genre: Drama
Full Review: A profound Portrait of Fragility
Where to watch it: on on Curzon Home Cinema (UK)
Miscommunication can strain any sort of relationship: nobody wants to be with or around someone who they feel doesn't know exactly what they want. In Nathalie Biancheri's Nocturnal, we follow a man whose inability to express his feelings in any given situation is at the forefront of all of his problems. Biancheri is one to look out for, and Nocturnal does everything to cement that. This sympathetic and gorgeous character study boasts her strength in storytelling and creating characters and relationships that viewers can invest themselves in. (Read more)
---
UNPREGNANT
Director: Rachel Lee Goldenberg
Genre: Comedy
Full Review: Female-Led Road Trip Comedy is Touching, Timely, and Terrific
Where to watch it: on HBO Max (US)
Unpregnant is able to both slip out of the staggering shadow of Never Rarely Sometimes Always and still pay tribute to that film's pathos, and much of that is thanks to a shrewd and sweet screenplay that walks this tonal tightrope terrifically. For a script with five credited writers (Goldenberg, Caplan, and Hendricks, along with assists from William Parker and Someone Great's Jennifer Kaytin Robinson), this "coming-of-age" chronicle surprisingly never feels less than completely cohesive and coherent, beautifully balancing screwball subplots and set pieces with far more solemn and sentimental scenes. (Read more)
---
WAITING FOR THE BARBARIANS
Director: Ciro Guerra
Genre: Drama, War
Full Review: Mark Rylance Excels in Poignant Drama
Where to watch it: on Digital Download
Waiting for the Barbarians is set on the border of a deliberately unnamed empire, and serves as an allegory of the war between oppressor and oppressed, and the universal brutality of colonization. Ciro Guerra (Embrace of the Serpent, Birds of Passage)'s first English language film could be set anywhere, as it tackles universal, uncomfortable themes that define all conflicts of this kind – the unneeded violence, the loss of humanity, the inability to communicate and the failure to show empathy and compassion to one another right when we need it the most. (Read more)
---
THE WAY I SEE IT
Director: Dawn Porter
Genre: Documentary
Full Review: A Look at Two Presidencies Through Pete Souza's Lens
Where to watch it: in select US cinemas, and on MSNBC from October 9
For years, Pete Souza was more than happy to lay low behind the scenes — until he realized it was time to step up and speak out a little more. That's the main focus behind Dawn Porter's newest documentary, The Way I See It, which is about Souza and his career as the White House photographer to both Ronald Reagan and Barack Obama. The documentary is an intimate and unique look at two presidencies as told by someone who was around them as much as anyone who wasn't a family member during their years in the White House. (Read more)
---
WHITE RIOT
Director: Rubika Shah
Genre: Documentary
Full Review: An Energetic, Rebellious Documentary About Punk Versus Racism
Where to watch it: in cinemas across the U.K. and Ireland: click here to get tickets.
Rubika Shah's award-winning documentary White Riot is not only factual, accurate and consisting of a plethora of first-hand interviews, it also manages to embody the vibe of the mid-70s – the raw, screaming anger and activism that permeates the Rock Against Racism movement and it most famous bands – The Clash, Steel Pulse, X-Ray Spex, Alien Kulture and the Tom Robinson Band. Though the main focus is on the movement's anti-racism actions in the forms of gigs where (mostly white) punk and (mostly black) reggae bands play side by side, the Temporary Hoarding fanzine also focuses on issues of gender and sexuality and its expression, with tips on how to bring these subjects to the kitchen table. (Read more)
---
SEPTEMBER 2020: FESTIVAL FILMS
AKILLA'S ESCAPE
Director: Charles Officer
Genre: Drama
Full Review: Classic Noir Style Melds Beautifully with Modern Themes
Where we watched it: TIFF
Akilla's Escape opens in an interrogation room in New York 1995, where a 15-year-old Akilla Brown is being questioned by an officer who clearly operates off of stereotypes and misconceptions. Akilla is the sole witness to the death of his father, who was a member of a powerful gang founded by his grandfather that had its fair share of enemies. The officer's questions are subtly charged with some sort of malicious intent while Akilla's expression flickers between grief and relief, hinting at a complicated relationship which the film will soon explore. With Officer's simple but thematically rich screenplay and a stellar performance by Williams, Akilla's Escape is a great modern-day noir and a touching look at a good man breaking the cycle of violence he spent his whole life trapped in. (Read more)
---
ANOTHER ROUND (DRUK)
Director: Thomas Vinterberg
Genre: Comedy, Drama
Full Review: A Boozy Joy Highlighted By A Splendid Mads Mikkelsen
Where we watched it: TIFF
Another Round's brilliant concept sees four friends, high school teachers in their 40s and 50s, make a pact to embrace the teaching of an obscure Danish philosopher who argues that human beings were born with approximately 0.05% alcohol in their bodies at all times. Essentially, the theory argues is that each person is "more relaxed and poised and musical in general" with alcohol in their system and so the friends – each discontented in his own way – undertake an experiment to improve their boring lives through a constant stream of drinking. (Read more)
---
THE FATHER
Director: Florian Zeller
Genre: Drama
Full Review: Hopkins Ages Like a Nice Chianti
Where we watched it: TIFF
The Father gives Hopkins the sort of material he's not had to dig into in a very long time. Playing a man wracked with dementia, Hopkins is given a role that calls not only for his usual bravura masculine screen presence, but also the light charm he can employ and, more remarkably, the vulnerability that has long stayed far beneath the surface of his performances. The Father's brilliant structure allows Hopkins to texture moments of cruelty with bursts of levity or empathy just a few minutes later. (Read more)
---
GENUS PAN (LAHI, HAYOP)
Director: Lav Diaz
Genre: Drama
Full Review: Looking Back to Find Ourselves
Where we watched it: Venice Film Festival
Every film by Filipino filmmaker Lav Diaz feels like the first one by him we have ever seen, or the last one we are going to bear with. Omnipresent in academic works with ominous titles that read "Boredom and Cinema", "A History of The Unbearable" or "The Most Boring Film I Have Ever Watched", Diaz has gained reputation as master of the Slow and priest of introspection, and his latest release Genus Pan (Lahi, hayop) doesn't lower the expectation bar a bit. (Read more)
---
MAINSTREAM
Director: Gia Coppola
Genre: Drama
Full Review: "No-One-Special" To Fill Up Your Life (read it in Italian here)
Where we watched it: Venice Film Festival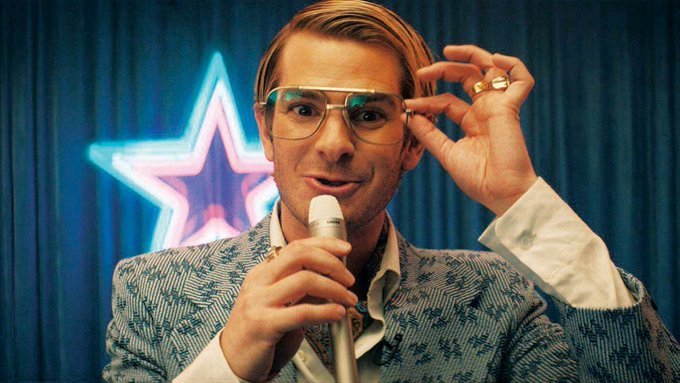 Mainstream is a very interesting film that comes very close to becoming a masterpiece. Gia Coppola crafts a product that is riveting, captivating and well-balanced in all aspects, approaching an apparently banal theme from a new point of view, with an audacious but also self-aware direction (even in knowing when to set itself limits) and the right actors at her side, such as an Andrew Garfield like you've never seen before. (Read more)
---
MLK/FBI
Director: Samuel Pollard
Genre: Documentary
Full Review: One of the Year's Best, Most Essential Docs
Where we watched it: New York Film Festival
The knowledge that the FBI improperly taped Martin Luther King Jr. for years is basically common knowledge among all those that might be the audience for a documentary such as this. FBI Director J. Edgar Hoover's surveillance of Dr. King is even a plot point in Ava Duvernay's superb Selma. That tasks director Samuel Pollard (Spike Lee's longtime editor) with finding an "in" to justify the documentary's existence. Pollard succeeds by shifting the focus somewhat away from King himself and directly onto the FBI and, as James Comey describes it in the film, the "darkest period of the FBI's history." (Read more)
---
NOMADLAND
Director: Chloé Zhao
Genre: Drama
Full Review: Frances McDormand Anchors an American Odyssey for the Ages
Where we watched it: Venice Film Festival and TIFF
Chloé Zhao was well on her way to new heights in Hollywood after her 2015 debut feature film Songs My Brothers Taught Me and her 2018 follow-up The Rider, but Nomadland is another achievement entirely. As a folk-esque fable for the "forgotten" man and woman in America, it is both educational and empathetic, never critiquing its characters but capturing them in their totality – warts and all – to allow for an astute analysis of the lives that no one looks after anymore. With Frances McDormand's ferocious and fearless Fern leading the way, audiences are exposed to events, environments, and experiences outside of our typical trappings, reminding us of the excitement of existence once more and challenging us to chart our own new course out of our comfort zone and towards our truth. (Read more)
---
ONE NIGHT IN MIAMI
Director: Regina King
Genre: Drama
Full Review: "It's Been A Long Time Coming, But A Change Is Gonna Come"
Where we watched it: TIFF
One Night in Miami is a remarkable film that approaches a complex, timely topic from many sides, thanks to four protagonists who share similar struggles but approach them from different points of view, and who find it hard to understand which method is right and which is wrong. Thanks to an impressive screenplay and the added magic that only film can give, King's adaptation works in cinematic form, and shows us a different kind of American Dream that feels less like a victory and more like a defeat. One Night in Miami highlights that change cannot happen without having a conversation, and invites us to find the courage to tell our own story and stand up for what we believe in, so that we may have, at last, "a world where it's safe to be ourselves". (Read more)
---
ON THE ROCKS
Director: Sofia Coppola
Genre: Comedy
Full Review: Sofia Coppola's Caper Comedy is Classically Charming
Where we watched it: New York Film Festival
Though perhaps the most simplistic story in Coppola's oeuvre so far, On the Rocks is still stupendously satisfying, sharp, and sweet, investigating middle-age insecurities and fraught family relations with dutiful delicacy, all while additionally immersing audiences in the alluring and absorbing atmosphere of New York City throughout this amiable adventure. Thanks to some delightful dialogue delivered by a radiant Rashida Jones and a biting Bill Murray, On the Rocks is a caper comedy that is both charming and clever, serving as a smart and soothing reprieve from the struggles of the real-world. (Read more)
---
THE PALACE ON THE SEA
Director: Midi Z
Genre: Drama
Full Review: A Poignant Look at Life After Death
Where we watched it: Taiwan Film Festival Edinburgh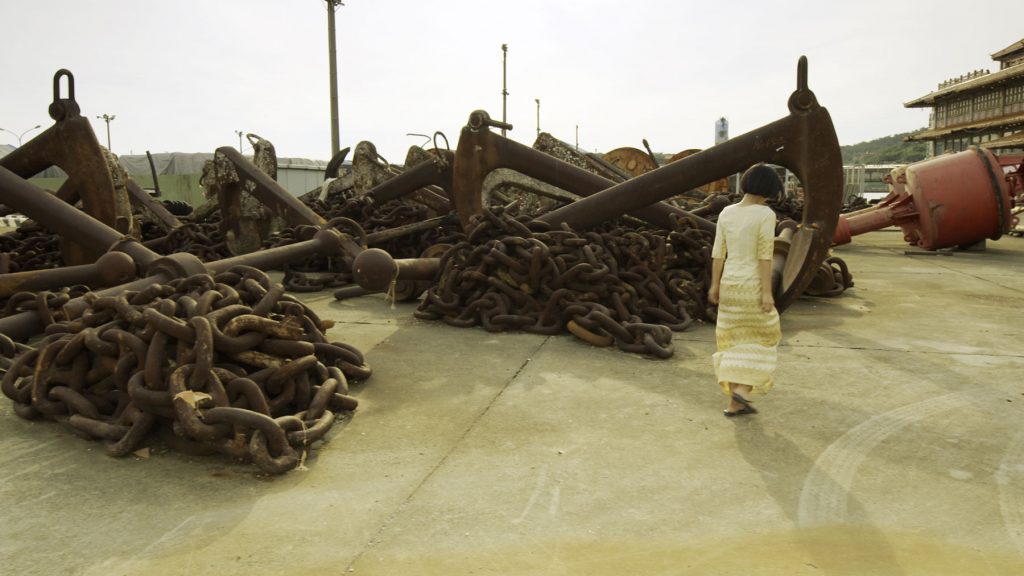 The Palace on the Sea is most certainly an experimental short, but that's not necessarily a bad thing. Midi Z proves that he understands the art of visual language and showing without outright telling, and his goal was very clearly to make the viewer feel the restlessness within these characters and the need they have to find a way back to the comfort of their old lives, and to find each other again. It absolutely works, and, with only a 15 minute runtime, it still manages to pack a punch, and leave the audience thinking once it ends. (Read more)
---
SUMMER OF 85
Director: François Ozon
Genre: Coming of Age, Drama
Full Review: Raw, Wise and Heart-Wrenchingly Good
Where we watched it: TIFF
Summer of 85 is deeply affecting, immersive storytelling, made even more so by Ozon's attention to detail, as the film's stunning cinematography (Hichame Alaouie), gorgeous costumes (Pascaline Chavanne, of An Officer and A Spy) and energetic soundtrack featuring Depeche Mode, The Smiths, The Cure and other bands of the time, make the movie as 80s as it can be. At the same time, Summer of 85 is also a wise, heart-wrenching story that looks at the unexpected moments that make life worth living, as well as the excruciatingly painful experiences that shape us into adults. Whether you're a fan of François Ozon's or of Chambers' novel, you'll be mesmerized by Summer of 85, and you'll find yourself thinking about it a long time after the credits roll. (Read more)
---
Other September 2020 releases:
Other September 2020 festival films:
---
JOIN US!
Be among the first to receive our monthly updates with film news, movie-inspired recipes and exclusive content! You'll only hear from us once a month. #nospam