Pop Up Screens: Win 2 Tickets to A Halloween Horror Screening

The Forbidden Forest Cinema at "Pop Up Peckham" (Pop Up Screens)
Enter our competition to win 2 adult tickets to a Halloween Horror Screening of your choice (23 Oct – 15 Nov) in Peckham, at Pop Up Screens' Forbidden Forest Cinema!
---
Independent cinema Pop Up Screens is back this winter, taking over Peckham's popular Bussey Building with a season of exciting events. Kicking off the schedule of events will be The Forbidden Forest Cinema, a collection of immersive fright night Halloween screenings. By braving your way through an indoor forbidden forest, you'll discover an eerie woodland cinema, the perfect setting for your favourite scary film.
To celebrate the event, our friends at Pop Up Screens have given us two adult tickets to a screening of your choice (subject to availability, UK residents only) to give away, currently priced £19.50 each.
WHEN & WHERE?
From 23 October till 8 November, at Peckham's Bussey Building, in London, located at Unit 8, Copeland Park, Peckham, SE15 3SN.
WHICH FILMS?
You'll be able to select any screening of your choice from Halloween horror favourites like:

A Nightmare on Elm Street
Beetlejuice
The Blair Witch Project
Cabin in the Woods
The Craft
Get Out
Ghostbusters
The Goonies
Halloween
Hereditary
Hocus Pocus
It
The Invisible Man
Joker
Labyrinth
The Lost Boys
Scream
Seven
The Shining
The Sixth Sense
Us
Wallace and Gromit: Curse of the Were-Rabbit
HOW?
If you're a U.K. resident, enter via Rafflecopter, here:
a Rafflecopter giveaway
Winners will be announced in 48 hours. Fingers crossed!
---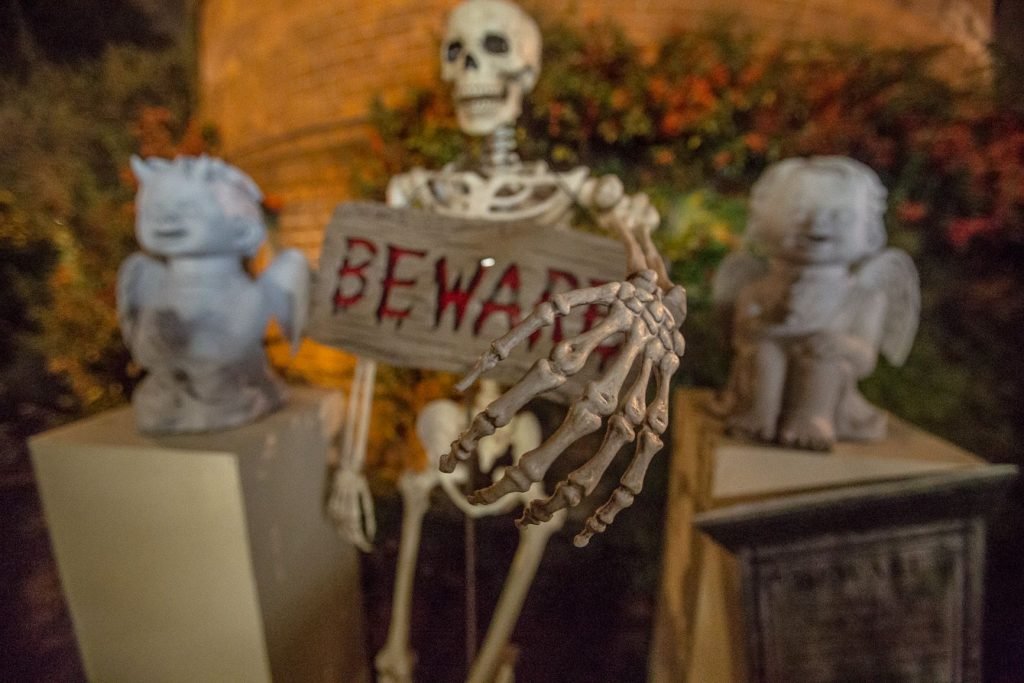 The Forbidden Forest Cinema will take place at Peckham's Bussey Building from 23 October to to 8 November. Other announced events that will follow later in the year include Peckham Comedy Festival (12 November – 15 November) and the return of Cinema in the Snow (19 November – 20 December 2020).