Paramount+ in January 2023: All New Movies & Original Shows

Paramount+ in January 2023: All New Movies & Original Shows
Many new movies and original shows are coming to Paramount + in January 2023, from Teen Wolf The Movie to more films and series to stream this month!
The year has just begun and Paramount+ has a lot of great movies and original shows in store for us this month! January 2023 will give us new seasons of beloved series, a much anticipated new film, and more to watch on the streaming platform!
Below are all the new movies to stream and series to binge watch on Paramount+ in January 2023! Enjoy, and discover more streaming releases of the month behind this link!
---
PARAMOUNT+: NEW ORIGINAL SERIES IN JANUARY 2023
SOMETIMES WHEN WE TOUCH
Starring: Pete Sepenuk
Paramount+ Release: January 3
Official synopsis: Soft Rock dominated pop music. Then became a punch line. Now its influence is felt everywhere from hip-hop samples to TikTok. The exclusive new series charts a musical movement through its most treasured songs, stories and stars.
---
MAYOR OF KINGSTOWN SEASON 2
Director: Taylor Sheridan
Starring: Jeremy Renner
Paramount+ Release: January 15
Official synopsis: The McLuskys acts as the power brokers between police, criminals, inmates, prison guards, and politicians in a small Michigan town surviving on the stark and brutal business of incarceration. In the new season, Kingstown is reeling from the aftermath of the riots and everyone is exploiting the chaos to further their own agenda. Meanwhile, Mike begrudgingly soldiers on as the Mayor but struggles to re-establish some semblance of order.
---
ARE YOU THE ONE?: SEASON 9
Paramount+ Release: January 18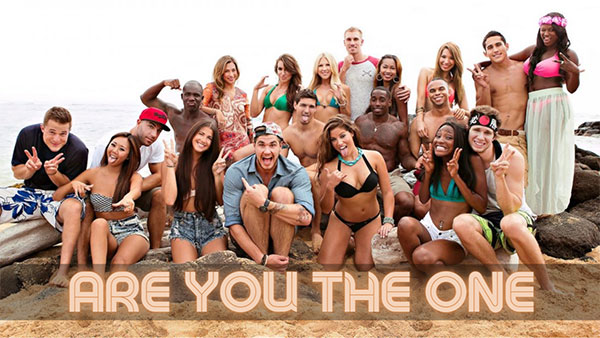 Official synopsis: Contestants stay for 10 weeks in a holiday destination to win $1 million and hopefully find love.
---
WOLF PACK
Creator: Jason Ensler
Starring: Sarah Michelle Gellar, Rodrigo Santoro, Armani Jackson, Bella Shepard, Chloe Rose Robertson, Tyler Lawrence Gray.
Paramount+ Release: January 26
Official synopsis: The gripping new Paramount+ Original series Wolf Pack follows a group of teenagers whose lives are forever changed when a California wildfire awakens a terrifying supernatural creature.
---
PARAMOUNT+: NEW ORIGINAL MOVIES IN JANUARY 2023
TEEN WOLF: THE MOVIE
Director: Russell Mulcahy
Starring: Tyler Posey, Crystal Reed, Holland Roden, Shelley Hennig, JR Bourne, Colton Haynes, Melissa Ponzio, Ian Bohen, Dylan Sprayberry, Seth Gillam, Vince Mattis, Khylin Rhambo, and Tyler Hoechlin.
Paramount+ Release: January 26
Official synopsis: When a terrifying new evil emerges, Scott McCall (Tyler Posey) and the rest of his pack return to Beacon Hills. Scott rounds up the Banshees, Werecoyotes, Hellhounds, Kitsunes, and other shapeshifters of the night. With the help of his new allies, trusted friends, and the return of a long lost love, Scott and his pack just might stand a chance.
---
READ ALSO: