Oscars 2019 Predictions: and the winners will be…
Top: 91st Oscars® Nominees Luncheon Group Photo (Todd Wawrychuk / ©A.M.P.A.S.); Bottom: Ceremony Poster for 81st Academy Awards; Special Edition Posters (Olly Moss / ©A.M.P.A.S.)
Who should win at the Oscars 2019? Read the full list of nominees, with our predictions and comments on the race.
---
It's been a tough few months for Oscar fans. The much discussed new category for "achievement in popular film" was added and then removed (or, better, postponed), then the official host (Kevin Hart) had to step down after being criticised for old homophobic tweets, which led to the decision not to have a host. Oh, and then there was that whole debate about how many songs were going to be performed live, as the Academy kept making new statements and the public kept asking for changes (and eventually got them). The latest controversy dates back to a few days ago, when, to the outrage of directors, producers and countless members of the industry, the Academy announced that four important Awards would be given out during commercial breaks (cinematography, film editing, makeup and hair-styling, live action short film). Luckily, the protests had an impact after all and this decision was retracted, so the time has finally come to concentrate our attention on the nominees. But now, it's time to talk predictions for the Oscars 2019.

After all, many excellent films are nominated this year. Alfonso Cuarón's Roma and Yorgos Lanthimos' The Favourite (both Venice Film Festival favourites) lead the race with 10 nominations each, while Adam McKay's Vice and Bradley Cooper's A Star Is Born each scored 8. But that's not all: Best Picture nominees also include Spike Lee's BlacKkKlansman, Peter Farrelly's Green Book and Freddie Mercury biopic Bohemian Rhapsody. Ryan Coogler's Black Panther is the first superhero movie to be nominated for Best Picture and Roma is the first Netflix film in this category. Spike Lee finally got the first Best Director nomination of his career, and other first time nominees include Rami Malek, Olivia Colman, Regina King, Adam Driver, Sam Elliott, Marina de Tavira and Yalitza Aparicio (whose acting debut was Roma, the very same film for which she is nominated). Lady Gaga is nominated for Best Actress, and she will also be performing "Shallow" alongside her A Star Is Born director/co-star Bradley Cooper. But more surprises await us in terms of musical performances, as it has just been announced that Queen and Adam Lambert will also be on the stage.
Here are all the nominees, with our predictions on who should win an Oscar and who we think will actually win it for the main categories of the competition.
---
ACTOR IN A LEADING ROLE
CHRISTIAN BALE, Vice
BRADLEY COOPER, A Star Is Born
WILLEM DAFOE, At Eternity's Gate
RAMI MALEK, Bohemian Rhapsody
VIGGO MORTENSEN, Green Book
Who should win: Viggo Mortensen. The Danish-American actor is able to portray complex, multi-faceted characters with such emotion that he immediately makes them relatable and draws us into any story he's in. His portrayal of "Tony Lip" Vallelonga and his incredible chemistry with co-star Mahershala Ali turned an important, well-written story into one of the most moving, unforgettable films we've seen this year. Plus, although he was nominated (and definitely deserved an Oscar) for both Eastern Promises (2007) and Captain Fantastic (2016), he has never won an Academy Award in his long career. We hope the time has come, at last, for Mortensen's undeniable talent to be recognised.
Who will probably win: Rami Malek. Don't get us wrong. Even though we'd like Viggo Mortensen to win, we absolutely loved Bohemian Rhapsody and we have been watching it on repeat since it came out. Malek's portrayal of Freddie Mercury was impressive to say the least, and the Golden Globe and BAFTA he already won for this role are both well-deserved. He is currently the front-runner in his category, and we will be celebrating if he wins.  
---
ACTRESS IN A LEADING ROLE
YALITZA APARICIO; Roma
GLENN CLOSE,The Wife
OLIVIA COLMAN, The Favourite
LADY GAGA, A Star Is Born
MELISSA MCCARTHY, Can You Ever Forgive Me?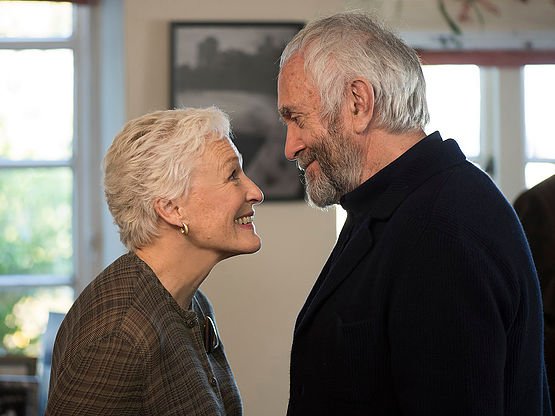 Who should win: Yalitza Aparicio. Not only Roma is the very first film she acted in: the 25-year-old never even trained as an actress. In Cuarón's exceptional tale about identity, she plays the most autobiographical character in the film (as Cleo is based on the director's memory of his childhood nanny Lio, to whom Cuarón dedicated Roma) and the one that holds the whole story together. She learned a whole language (the Mixtec language) to play Cleo, and she established a real connection with the audience that contributed in making this film so moving. The competition for the Best Actress Award will be tough, but we are rooting for Yalitza.
Who could win: Olivia Colman. Her performance as Queen Anne in Lanthimos' costume drama/satirical comedy The Favourite earned her the Coppa Volpi Award for Best Actress at the Venice Film Festival, where the film premiered. This year more nominations came, and so did more recognition, as she won 35 more Awards for this very same role, including a Golden Globe and a BAFTA, both well-deserved. Colman's performance was incredible and definitely Oscar-worthy, so we wouldn't be surprised if the Academy picked her.
Who could also win: Lady Gaga. She can sing and she definitely can act.Her performance as singer-songwriter Ally in Bradley Cooper's A Star is Bornmesmerised us, and her (on and off-screen) chemistry with Cooper is yet another reason why we want to root for her. We can't wait to see the two co-stars perform "Shallow", and, no matter whether or not she wins, Gaga will definitely be the star of the evening.
Who will probably win: Glenn Close. She's been nominated for 7 Oscars in the past but never took home an Award: for that reason alone, she deserves to win. In this case, though, she actually does deserve to win for her nuanced, clever, raw portrayal of wife Joan Castleman in one of the most powerful and thought-provoking films of the year. 
---
ACTOR IN A SUPPORTING ROLE
MAHERSHALA ALI, Green Book
ADAM DRIVER, BlacKkKlansman
SAM ELLIOTT, A Star Is Born
RICHARD E. GRANT, Can You Ever Forgive Me?
SAM ROCKWELL, Vice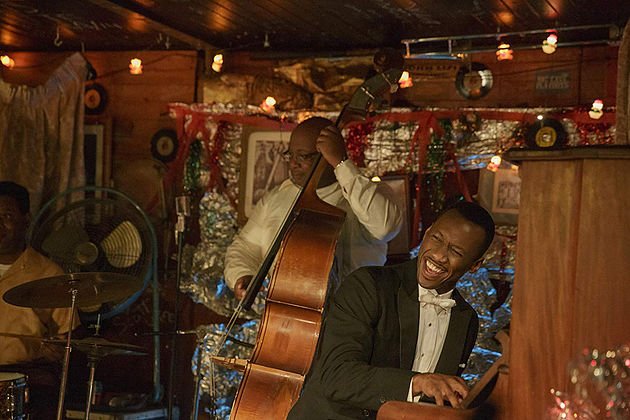 Who should and will probably win: Mahershala Ali. He should win an Oscar for his portrayal of Dr. Don Shirley in Green Book, and he probably will, as he is the undisputable favourite in this category. His performance in Peter Farrelly's inspiring drama won him 17 Awards including a Golden Globe and a BAFTA, and, even though he won another Oscar in 2016 (Moonlight), he definitely deserves another one. Judging by how well-received Green Book was by both public and press, he won't be the only one celebrating his probable victory.
---
ACTRESS IN A RUPPORTING ROLE
AMY ADAMS, Vice
MARINA DE TAVIRA, Roma
REGINA KING, If Beale Street Could Talk
EMMA STONE, The Favourite
RACHEL WEISZ, The Favourite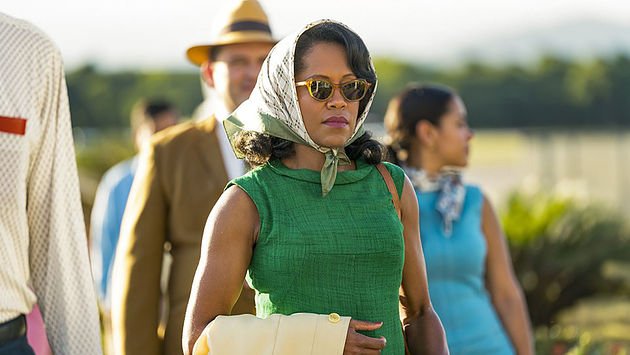 Who should win: Rachel Weisz. If Olivia Colman's performance as Queen Anne (also in The Favourite) was Oscar-worthy, so was Rachel Weisz's portrayal of Lady Sarah Churchill. Her character is both extremely unlikeable and oddly fascinating, and it doesn't matter how ruthless and detached she is: she never becomes a villiain in our eyes. It takes exceptional acting skills to pull off a performance of this kind, and Weisz was absolutely flawless. We'd be very happy it if an Oscar could join the well-deserved BAFTA she took home last month.
Who will probably win: Regina King. If Weisz won the BAFTA, King won the Golden Globe. The two actresses are both likely to win in this category, but King has already earned 36 awards for her portrayal of Sharon in Jenkins' intimate family drama, and she will probably win the Oscar too. 
---
DIRECTING
SPIKE LEE, BlacKkKlansman
PAWEL PAWLIKOWSKI, Cold War
YORGOS LANTHIMOS, The Favourite
ALFONSO CUARON, Roma
ADAM MCKAY, Vice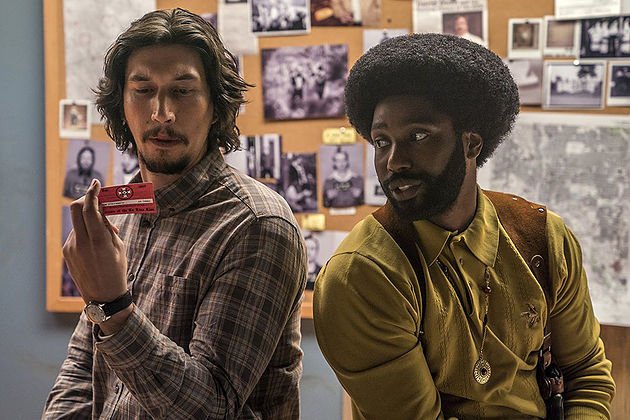 Who should win: Cold War. We have a soft spot for Paweł Pawlikowski's impossible love story, and we think it deserves more recognition than an Oscar for Best Foreign Language Film (oh, yes, we absolutely think it's going to win that too). Cold War is heartbreaking, sexy, tragic, intriguing, believable and visually stunning. Although credit needs to be given to its excellent screenplay, much of its success is also due to the way it's been directed. Pawlikowski absolutely deserves to win his first Oscar for this gem of a movie, and he's already won one in our hearts.
Who could win: Alfonso Cuarón. Roma was our absolute favourite film of 2018, and we would be thrilled to see the Y tu Mamá También director be rewarded for his truly beautiful, complex, emotional film. The Awards race in this category has been dominated by Roma and BlacKkKlansman, so he might actually get to add this Oscar to the collection of Awards (including a Golden Globe) he's already won in this category this year. 
Who will probably win: BlacKkKlansman. Has the time finally come for Spike Lee to win the first Oscar of his career? Both terrifying and hilarious, his perfectly delivered drama is a clever analysis of our society and one of the best films he's ever made. The film is nominated for 6 Academy Awards, and, although the competition is tough, we believe the Best Directing Award will finally go to Spike Lee. 
---
BEST PICTURE
BLACK PANTHER
BLACKKKLANSMAN
BOHEMIAN RHAPSODY
THE FAVOURITE
GREEN BOOK
ROMA
A STAR IS BORN
VICE
Who should win: Roma, BlacKkKlansman, and Green Book. That's right: we can't narrow it down to one choice. The truth is that these three films are all excellent quality dramas with well-written screenplays and a message to send across. They moved us, they entertained us, they made us think and they made us want to watch them all over again. It's been an exceptional year for Motion Pictures, and that, in itself, is a victory for the industry. 
Who will probably win: Roma. Out of all the great films listed above, Roma is the one exceptional film that truly stands out. Cuarón's most autobiographical film so far is his best one to date and our indisputable winner of this year's Oscars. 
---
ANIMATED FEATURE FILM
INCREDIBLES 2, Brad Bird, John Walker and Nicole Paradis Grindle
ISLE OF DOGS, Wes Anderson, Scott Rudin, Steven Rales and Jeremy Dawson
MIRAI, Mamoru Hosoda and Yuichiro Saito
RALPH BREAKS THE INTERNET, Rich Moore, Phil Johnston and Clark Spencer
SPIDER-MAN: INTO THE SPIDER-VERSE, Bob Persichetti, Peter Ramsey, Rodney Rothman, Phil Lord and Christopher Miller
CINEMATOGRAPHY
COLD WAR, Łukasz Żal
THE FAVOURITE, Robbie Ryan
NEVER LOOK AWAY, Caleb Deschanel
ROMA, Alfonso Cuarón
A STAR IS BORN, Matthew Libatique
COSTUME DESIGN
THE BALLAD OF BUSTER SCRUGGS, Mary Zophres
BLACK PANTHER, Ruth Carter
THE FAVOURITE, Sandy Powell
MARY POPPINS RETURNS, Sandy Powell
MARY QUEEN OF SCOTS, Alexandra Byrne
DOCUMENTARY (FEATURE)
FREE SOLO, Elizabeth Chai Vasarhelyi, Jimmy Chin, Evan Hayes and Shannon Dill
HALE COUNTY THIS MORNING, THIS EVENING, RaMell Ross, Joslyn Barnes, Su Kim
MINDING THE GAP, Bing Liu and Diane Quon
OF FATHERS AND SONS, Talal Derki, Ansgar Frerich, Eva Kemme and Tobias N. Siebert
RBG, Betsy West and Julie Cohen
DOCUMENTARY (SHORT SUBJECT)
BLACK SHEEP, Ed Perkins and Jonathan Chinn
END GAME, Rob Epstein and Jeffrey Friedman
LIFEBOAT, Skye Fitzgerald and Bryn Mooser
A NIGHT AT THE GARDEN, Marshall Curry
PERIOD. END OF SENTENCE., Rayka Zehtabchi and Melissa Berton
FILM EDITING
BLACKKKLANSMAN, Barry Alexander Brown
BOHEMIAN RHAPSODY, John Ottman
THE FAVOURITE, Yorgos Mavropsaridis
GREEN BOOK, Patrick J.Don Vito
VICE, Hank Corwin
FOREIGN LANGUAGE FILM
CAPERNAUM, Nadine Labaki (Lebanon)
COLD WAR, Paweł Pawlikowski (Poland)
NEVER LOOK AWAY, Florian Henckel von Donnersmarck (Germany)
ROMA, Alfonso Cuarón (Mexico)
SHOPLIFTERS, Hirokazu Koreeda (Japan)
MAKEUP AND HAIRSTYLING
BORDER, Göran Lundström and Pamela Goldammer
MARY QUEEN OF SCOTS, Jenny Shircore, Marc Pilcher and Jessica Brooks
VICE, Greg Cannom, Kate Biscoe and Patricia Dehaney
MUSIC (ORIGINAL SCORE)
BLACK PANTHER, Ludwig Gorannsson
BLACKKKLANSMAN, Terence Blanchard
IF BEALE STREET COULD TALK, Nicholas Britell
ISLE OF DOGS, Alexandre Desplat
MARY POPPINS RETURNS, Marc Shaiman
MUSIC (ORIGINAL SONG)
ALL THE STARS from Black Panther
I'LL FIGHT from RBG
THE PLACE WHERE LOST THINGS GO from Mary Poppins Returns
SHALLOW from A Star Is Born
WHEN A COWBOY TRADES HIS SPURS FOR WINGS
PRODUCTION DESIGN
BLACK PANTHER, Production Design: Hannah Beachler; Set Decoration: Jay Hart
THE FAVOURITE, Production Design: Fiona Crombie; Set Decoration: Alice Felton
FIRST MAN, Production Design: Nathan Crowley; Set Decoration: Kathy Lucas
MARY POPPINS RETURNS, Production Design: John Myhre; Set Decoration: Gordon Sim
ROMA, Production Design: Eugenio Caballero; Set Decoration: Barbara Enriquez
SHORT FILM (ANIMATED)
ANIMAL BEHAVIOUR, Alison Snowden and David Fine
BAO, Domee Shi and Becky Neiman-Cobb
LATE AFTERNOON, Louise Bagnall and Nuria González Blanco
ONE SMALL STEP, Andrew Chesworth and Bobby Pontillas
WEEKENDS, Trevor Jimenez
SHORT FILM (LIVE ACTION)
DETAINMENT, Vincent Lambe and Darren Mahon
FAUVE, Jeremy Comte and Maria Gracia Turgeon
MARGUERITE, Marianne Farley and Marie-Hélène Panisset
MOTHER, Rodrigo Sorogoyen and María del Puy Alvarado
SKIN, Guy Nattiv and Jaime Ray Newman
SOUND EDITING
BLACK PANTHER, Benjamin A. Burtt and Steve Boeddeker
BOHEMIAN RHAPSODY, John Warhurst and Nina Hartstone
FIRST MAN, Ai-Ling Lee and Mildred Iatrou Morgan
A QUIET PLACE, Ethan Van der Ryn and Erik Aadahl
ROMA, Sergio Díaz and Skip Lievsay
SOUND MIXING
BLACK PANTHER, Steve Boeddeker, Brandon Proctor and Peter Devlin
BOHEMIAN RHAPSODY, Paul Massey, Tim Cavagin and John Casali
FIRST MAN, Jon Taylor, Frank A. Montaño, Ai-Ling Lee and Mary H. Ellis
ROMA, Skip Lievsay, Craig Henighan and José Antonio García
A STAR IS BORN, Tom Ozanich, Dean Zupancic, Jason Ruder and Steve Morrow
VISUAL EFFECTS
AVENGERS: INFINITY WAR, Dan DeLeeuw, Kelly Port, Russell Earl and Dan Sudick
CHRISTOPHER ROBIN, Christopher Lawrence, Michael Eames, Theo Jones and Chris Corbould
FIRST MAN, Paul Lambert, Ian Hunter, Tristan Myles and J.D. Schwalm
READY PLAYER ONE, Roger Guyett, Grady Cofer, Matthew E. Butler and David Shirk
SOLO: A STAR WARS STORY, Rob Bredow, Patrick Tubach, Neal Scanlan and Dominic Tuohy
WRITING: ADAPTED SCREENPLAY
THE BALLAD OF BUSTER SCRUGGS, Joel Coen & Ethan Coen
BLACKKKLANSMAN, Charlie Wachtel & David Rabinowitz and Kevin Willmott & Spike Lee
CAN YOU EVER FORGIVE ME?, Nicole Holofcener and Jeff Whitty
IF BEALE STREET COULD TALK, Barry Jenkins
A STAR IS BORN, Eric Roth and Bradley Cooper & Will Fetters
WRITING: ORIGINAL SCREENPLAY
THE FAVOURITE, Deborah Davis and Tony McNamara
FIRST REFORMED, Paul Schrader
GREEN BOOK, Nick Vallelonga, Brian Currie, Peter Farrelly
ROMA, Alfonso Cuarón
VICE, Adam McKay
---
The 91st Academy Awards will take place at the Dolby Theatre (Los Angeles) on February 24 at 8 p.m. E.T. Share your Oscars 2019 predictions with us!