Competition: Open 24 Hours (Ended)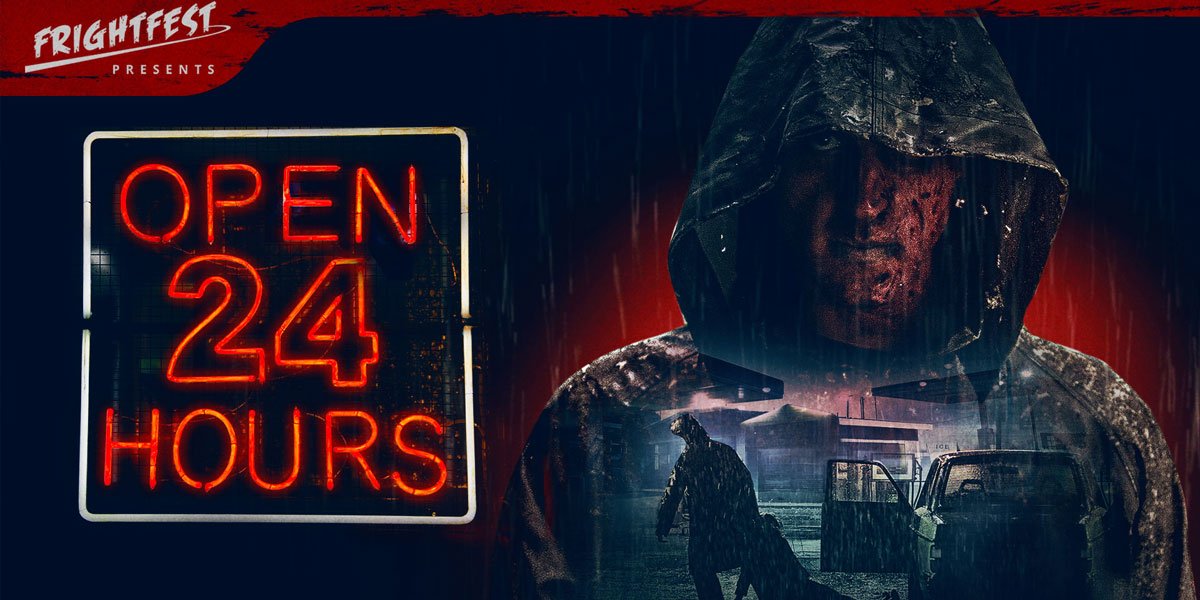 Open 24 Hours (Signature Entertainment)
Enter our competition to win a Digital Copy of gory new horror film Open 24 Hours, starring Freddy vs. Jason's Brendan Fletcher!
---
Starring Freddy vs. Jason's Brendan Fletcher, Open 24 Hours is a suspense-filled, gory new horror drama that revolves around a young woman called Mary (Vanessa Grasse, of Leatherface) who rebuilds her life and finds a new job at an all-night gas station after having killed her serial killer boyfriend. Haunted by visions of her boyfriend's crimes, Mary becomes paranoid, fearing her boyfriend's imminent return: what seems like a routine night ends up full of mayhem and murder. As the bodies pile up, will she survive the night?
Directed by Padraig Reynolds and also starring Emily Tennant (Dirk Gently's Holistic Detective Agency), this FrightFest release is a bone-tingling, chilling new horror that will keep you up all night.
Open 24 Hours has just been released on Digital HD, and we have been given three iTunes codes to give away (courtesy of Signature Entertainment): if you're a U.K. resident and are over 18 years old, enter our competition to win a free Digital Copy of the film!
a Rafflecopter giveaway
iTunes codes can be redeemed by following a link at the very bottom of every store page of iTunes from your computer, mobile phone, tablet device or AppleTV.
---
Signature Entertainment presents Open 24 Hours on Digital HD from July 20th. This competition has been listed on Loquax, The Prize Finder, The Latest Deals and Competition Database.