October 2020: The Best Films of the Month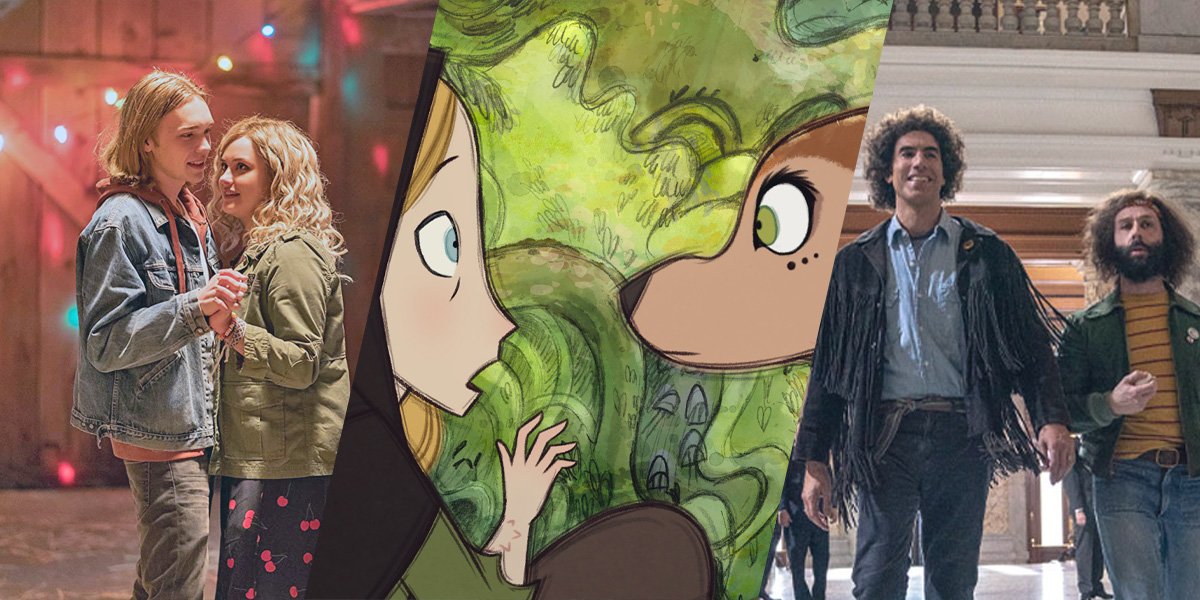 Spontaneous, Wolfwalkers, The Trial of the Chicago 7 (Paramount, AppleTV+, Netflix)
From Borat: Subsequent Moviefilm to Netflix's Holidate and The Trial of the Chicago 7, let's take a look at October 2020 's highest rated films on Loud and Clear.
Let's play a game and try to remember the names of all the film festivals that have taken place this month, keeping us company with online screenings of really great upcoming films. Though we haven't been able to attend them all, we've had fun covering the London Film Festival, AFI Fest, Indie Memphis, NYFF, NewFest, Raindance and VIFF, but that's not all. In the past few weeks alone, we've seen the release of an unexpectedly terrific teen comedy, two compelling Blumhouse movies, a really great post-apocalyptic story, a gorgeous drama reminiscent of Cuarón's Roma, three excellent Netflix films and a brilliant satire that made everyone talk for days.
We've written 79 reviews this month, and it would have been impossible to include all the impressive festival films we've seen in October in this chart, so we've narrowed it down to 16 really great films that are currently available to watch somewhere in the world and that you really should check out. Don't forget to scroll to the end, where you'll also find links to 25 festival films we really loved. Some of them are likely to become this Oscars season's top contenders: you've read it here first.
From Blumhouse's Black Box to AppleTV+'s Wolfwalkers, here are the best movies we watched and reviewed in October 2020.
---
BLACK BOX
Director: Emmanuel Osei-Kuffour
Full Review: Compelling Sci-Fi Supported by a Strong Cast
Where to watch it: on Amazon Prime Video (US), as part of the Welcome to the Blumhouse horror anthology series
Black Box's plot focuses on a single father suffering from amnesia after a horrible accident. He struggles to care for his daughter, and resorts to partaking in experimental treatment, causing him to question his identity, and confront demons from his past. Black Box will stretch your state of disbelief, but for the viewers who like that sort of thing, it will absolutely be worth it. (Read more)
---
BORAT: SUBSEQUENT MOVIEFILM
Director: Jason Woliner
Full Review: Brilliant Satire Returns at the Right Time
Where to watch it: on Amazon Prime Video, everywhere
As a narrative story, it is a pleasant enough but cliché journey that sees a father come to love and respect his daughter. As a pure comedy, it is one of the most acerbically funny movies of the last decade. As shock theater, it is harrowing. As a portrait of America in 2020, it is a work of staggering brilliance. In its way, Borat: Subsequent Moviefilm is perhaps the most consequential pop culture document of 2020. (Read more)
---
THE BOYS IN THE BAND
Director: Joe Mantello
Full Review: An Affecting Adaptation of the Acclaimed LGBTQ+ Play
Where to watch it: on Netflix, everywhere
Though The Boys in the Band may be considered by some to be a "relic of its time," it holds considerable value for 21st century viewers as well, who can gain a peek into the painful past of the LGBTQ+ community and likely still relate to much of the anxiety and anguish these characters combat. Thanks to an energetic ensemble and wondrously witty writing, Netflix's The Boys in the Band is evidence that the 1968 stage play will never lose its energetic edge, preserving its progressive plot while allowing modern actors to inject their own insight into the piercing proceedings. (Read more)
---
HOLIDATE
Director: John Whitesell
Full Review: Raunchy Romcom is Simultaneously Snarky and Sweet
Where to watch it: on Netflix, everywhere
Holidate doesn't rewrite the rules of the romcom playbook, but frankly, it doesn't have to. Screenwriter Tiffany Paulsen delivers a stupendously snappy screenplay that leads Emma Roberts and Luke Bracey deliver dexterously, and even if you figure out the film's finale before it reaches this resolution itself, you'll be so absorbed in their adventures overall that you won't have any time to focus on the film's familiarity. Without a doubt, Holidate is a stellar start to Netflix's year end slate, showing that the streaming service is as good at producing old-fashioned studio programming as they are at churning out highly acclaimed awards contenders. (Read more)
---
LA LUTTE DES CLASSES
Director: Michel Leclerc
Full Review: A Marxist Guide For Children
Where to watch it: in cinemas and on demand, in select countries
Would you ever have thought debating Marxist class struggles and entertaining a wide audience could be done at the same time? Yes, me neither. But, with his latest comedy, Michel Leclerc (2011 César winner for The Names of Love) masterfully invalidates this prejudice and makes these two seemingly distant dimensions coalesce into an explosive movie. In the typical French tradition of satire, La Lutte des Classes trivializes all the clichés on public and private school, and the bobos – bohemian bourgeois in French – to make these subject matters more accessible and debatable. (Read more)
---
LOVE AND MONSTERS
Director: Michael Matthews
Full Review: A Peppy Post-Apocalyptic Story With Spunk and Soul
Where to watch it: on digital and on demand, in select countries
Love and Monsters is perfectly positioned as both a heartfelt and harrowing Halloween release and as an engaging and enlivening escape from the real-world terrors of today. Thanks to a sharp-witted and sentimental script from Brian Duffield, a laudable lead performance from Dylan O'Brien, a stupendous supporting cast, and a beautiful balance of humor and horror, Love and Monsters is a delightful cinematic diversion for audiences of all-ages, offering exciting entertainment can anyone can enjoy. (Read more)
---
NOCTURNE
Director: Zu Quirke
Full Review: Beautiful Visuals Accompany Two Prodigy Sisters
Where to watch it: on Amazon Prime Video (US), as part of the Welcome to the Blumhouse horror anthology series
It's a tale as old as time: two siblings, both alike in dignity, in (what I'm assuming is) fair Southern California, where we lay our scene. From ancient grudge break new mutiny, where civil blood makes civil hands unclean. We've all seen the story of the two rival siblings, one being the favorite and the other struggling to catch up. Nocturne is the most recent film to take a crack at the sibling rivalry trope, this time making it between two musical prodigies studying at a prestigious arts high school. Juliet (Sydney Sweeney, who turns out an excellent performance) has always been in the shadow of her more accomplished sister and fellow pianist Vivian (Madison Iseman). Juliet's fortunes begin to change, however, when she discovers the mysterious notebook of a recently deceased classmate. (Read more)
---
OVER THE MOON
Director: Glen Keane
Full Review: Netflix's Moving and Multicolored Musical is Magnificent
Where to watch it: on Netflix, everywhere
Over the Moon asserts Netflix's increasing importance in the cinematic marketplace for audacious and awe-inspiring animated entertainment and additionally offers a singularly stirring and sumptuous story rooted in a reverence for Chinese culture that tackles tender and tangible thematic material all while entertaining audiences of all ages. From its spellbinding soundtrack to its charming cast of colorful characters, you'll be hard-pressed not to be hooked by the heart inherent in this energetic epic, and you might even learn some lessons about love and life along the way. (Read more)
---
THE PLACE OF NO WORDS
Director: Mark Webber
Full Review: A Mystical Journey Towards Acceptance
Where to watch it: in US cinemas and VOD
The Place of No Words stems out of Mark Webber's obsession for authenticity and realism in films, and his desire to represent an authentic father/son relationship that felt true and real. The director teamed up with his long-time producing partner Dustin Hughes and Patrice Lucien, and delved once again into the experimental territory of what he calls "Reality Cinema", a style of storytelling in which real life and cinematic fiction overlap and cross boundaries: this time, he adds fantasy elements to the mix. As we look at the story through Bodhi's eyes and imagination, we keep stepping in and out of his "make-believe" world, encountering mythical characters and real life figures, as Bodhi and his close family attempt to deal with his father's terminal illness, until the two finally overlap. (Read more)
---
SHITHOUSE
Director: Cooper Raiff
Full Review: Loneliness and Unexpected Connections
Interview: Writer-Director-Actor Cooper Raiff on Feature Debut Shithouse
Where to watch it: in US cinemas and VOD
Don't be fooled by the title — Shithouse is an endearing comedy with an honest and vulnerable portrayal of college life. Shithouse is the brainchild of 23-year-old Cooper Raiff, making an impressive feature film debut as leading actor, director, writer, co-producer, and co-editor. While it's a daunting task to juggle all these roles, Raiff gracefully balances his duties in front and behind the camera, injecting wit and charm into a clever screenplay and the memorable character he plays. Raiff has much to be commended for with this stunning feature film debut that imagines college onscreen in ways that few films achieve, navigating themes of loneliness, romantic naivety, and even sex with honesty and vulnerability, perfectly balancing emotional drama and comedic beats with ease. (Read more)
---
SONG WITHOUT A NAME
Director: Melina León
Full Review: Gorgeous Historical Mystery Puts its Characters First
Where to watch it: in select cinemas in the UK
See Also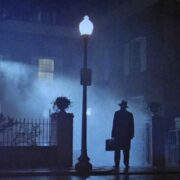 As time goes on, we as a society tend to hold up certain periods and events as memorable while letting others go forgotten. While this is necessary to avoid overload, as a result, most people have a very slim knowledge of world history, much of it Eurocentric. However, occasionally a book or podcast or film will be released that brings international attention to relatively unknown historical events. Terry George's Hotel Rwanda and Joshua Oppenheimer's The Act of Killing brought previously unknown genocides to light, while the films of Costa Gavras routinely explored stories of corruption and hypocrisy in governments across the world. With her stunning debut feature Song Without a Name (Canción Sin Nombre), Melina León has created a quiet examination of loneliness and the fight for justice in an uncaring system. (Read more)
---
SPONTANEOUS
Director: Brian Duffield
Full Review: Teen Comedy is Unexpectedly Terrific
Where to watch it: on digital and on demand (US)
The teen years are, by far, some of the most dramatic years in anybody's life. There's a reason why they have been dramatized and focused on for so long in film, tv, books, and the like: it's a scary time where you feel the most pressure to figure yourself out, even though you don't exactly have to just yet. Brian Duffield's Spontaneous adds an explosive layer to the fear and uncertainty of being a teenager, by posing a situation where seniors right on the cusp of graduating begin to inexplicably blow up. (Read more)
---
TIME
Director: Garrett Bradley
Full Review: Delicately Made Documentary Beautifully Balances Hurting with Hope
Where to watch it: on digital and on demand, in select countries
It is matriarch Sibil Fox Richardson's headstrong and humane hope that makes Time as terrific and tender as it is, as she is able to overcome any obstacle she encounters simply by virtue of her persistence and perseverance. Potential "sob stories" like this can so often descend into "poverty porn," in which a filmmaker exploits the sorrows of its struggling subjects in the name of "art," but Bradley adeptly avoids that approach here, and Fox's fearlessness gives her no choice to even consider such a concept. In spite of the calamity at the center of this chronicle, Time is more often an outline of the buoyancy of Black love – between husband and wife, and between parent and child – highlighting the heartfelt humanity beneath all of this hardship. (Read more)
---
THE TRIAL OF THE CHICAGO 7
Director: Aaron Sorkin
Full Review: Inspiring Political Mythology
Where to watch it: on Netflix, everywhere
The Trial of the Chicago 7 is not a documentary. It distorts and slices its own timeline, and is more than happy to imagine dramatized interactions between each defendant. However, it does so with a firm grip on not just its subject matter, but what that subject matter means. The steady, brutal stream of victims of the Vietnam war looms large over every scene in the defence headquarters. The occasional intercut with documentary footage reminds us of the real, tangible damage that the courtroom is distinctly and pointedly uninterested in – the beatings of men and women on the streets of Chicago, the murder of Black Panthers in their own homes. The Trial of the Chicago 7 is a story dripping in mythos, yet teeming with incredible humanity, with a power that more than carries across the five decades between then and now: folklore inseparable from the world today. (Read more)
---
WENDY
Director: Benh Zeitlin
Full Review: As Beautiful a Mess Can Be
Where to watch it: on digital and on demand, in select countries
Wendy doesn't hold your hand and take time to explain what's happening on screen: we experience the movie in much the same way the characters do, and regardless of all the people behind the camera, Wendy truly is something built to be felt, rather than to be simply seen. The less you think critically about the movie, the more likely you're going to enjoy it, and I also think that any imperfections Wendy may have work in its favour. The greatest movies of all time are the imperfect ones. The movies that make mistakes and have faults rise above the rest because those are the ones oozing with humanity, and that's exactly the case with Wendy, it's a story about people, for people. It's as simple as that. (Read more)
---
WOLFWALKERS
Directors: Tomm Moore & Ross Stewart
Full Review: A Fantastical Folk Tale Full of Heart and Humanity
Where to watch it: in UK cinemas from today, and on AppleTV+ everywhere from December 11, 2020.
In a genre crowded with crowd-pleasing and comical pictures from Pixar, DreamWorks, and Illumination Entertainment, Cartoon Saloon's Wolfwalkers offers families a more mature odyssey that nevertheless sustains its status as engaging and entrancing all-ages entertainment. With a profound plot, commoving characters, and visually arresting animation, Wolfwalkers ultimately unfurls a noteworthy and nourishing narrative that is sure to amaze and affect audiences around the world when it debuts on Apple TV+ this December. (Read more)
---
Great festival films we've seen this month:
Other October 2020 releases:
---
JOIN US!
Be among the first to receive our monthly updates with film news, movie-inspired recipes and exclusive content! You'll only hear from us once a month. #nospam