November 2022: New Movies In Theaters

The Fabelmans, Black Panther: Wakanda Forever, Pinocchio (Universal, Marvel Studios, Netflix)
November 2022 's new releases include Wakanda Forever, The Fabelmans and Bones and All! Discover the new movies to watch in theaters this month.
Last month was an exceptional month for new theatrical releases, but November 2022 is going to be just as good. Among the new movies in theaters this month are many festival favorites, from White Noise, Bones and All and The Fabelmans to Armageddon Time, The Menu, The Inspection, The Nanny, Soft & Quiet, and many more. But Black Panther: Wakanda Forever is also going to be released this month, as well as many more exciting films you'll find below!
We've made a list of all of November 2022 's upcoming releases, to help you decide what to watch! You'll find all the new movies below, in order of release and divided by films you can watch in in U.S. theaters and in U.K. cinemas, and we've also included global release dates where available.
---
NOVEMBER 2022 MOVIES: IN U.S. THEATERS
THE WONDER
Director: Sebastián Lelio
U.S. Release: November 2
U.K. Release: December 7 on Netflix
Global Release: November 16 on Netflix
Full Review: The Wonder (TIFF Review): The Act of Belief in a World of Deceptions
Official synopsis: Starring Florence Pugh and based on the book by Emma Donoghue, writer of Room. The Wonder is the tale of a young Irish girl, Anna O'Donnell, whose Catholic family claim she has eaten nothing since her eleventh birthday… four months ago.
---
BARDO: FALSE CHRONICLE OF A HANDFUL OF TRUTHS (LIMITED)
Director: Alejandro G. Iñárritu
U.S. Release: November 4 (limited)
U.K. Release: November 18 (limited)
Global Release: December 16 on Netflix
Full Review: Bardo, False Chronicle of a Handful of Truths: LFF Review
Official synopsis: An epic, visually stunning and immersive experience set against the intimate and moving journey of Silverio, a renowned Mexican journalist and documentary filmmaker living in Los Angeles, who, after being named the recipient of a prestigious international award, is compelled to return to his native country, unaware that this simple trip will push him to an existential limit. The folly of his memories and fears have decided to pierce through the present, filling his everyday life with a sense of bewilderment and wonder.
---
BLACK NOTEBOOKS: RONIT (LIMITED)
Director: Shlomi Elkabetz
U.S. Release: November 4 (LA) / November 11 (NY)
U.K. Release: TBA
Official synopsis: Based on family archives and excerpts from the trilogy created by Ronit and Shlomi Elkabetz, BLACK NOTEBOOKS: RONIT invites us into the intimacy of a Jewish-Arab family, a family of uprooted exiles, in an imaginary story where a brother and sister revisit the past and the present to defy an implacable future.
---
THE BOX (LA CAJA) (LIMITED)
Director: Lorenzo Vigas
U.S. Release: November 4 at Cinema Village (NY), November 11 on MUBI
U.K. Release: TBA
Official synopsis: The Box tells the story of Hatzín (played wonderfully by the non-professional newcomer Hatzín Navarrete), a young teenager from Mexico City who travels to northern Mexico to collect the remains of his father, which have been found in a communal grave amidst huge skies and an empty landscape. On the way home, Hatzín spots a man and is instantly convinced he is his father. Adamant, he forces his way into the man's life and becomes involved in what he believes is the family business—the exploitative recruitment of factory workers. Hatzín soon finds himself in a high-stakes, blood-laced coming of age story. While his identity crisis is common to most adolescents, this one is told in the context of a country where so many missing persons are found in communal graves, converting it into a collective identity crisis.
---
CAUSEWAY (LIMITED)
Director: Lila Neugebauer
U.S. Release: November 4 in select theaters
Global Release: November 4 on Apple TV+
Full Review: Causeway (LFF Review): Lawrence & Henry Excel in Indie Drama
Official synopsis: Causeway is an intimate portrait of a soldier struggling to adjust to her life after returning home to New Orleans.
---
CALENDAR GIRLS (LIMITED)
Directors: Maria Loohufvud & Love Martinsen
U.S. Release: November 4 (NY)
U.K. Release: TBA
Official synopsis: The love of dance and glitter bonds an unlikely group of 60-plus women in Southwest Florida – the Calendar Girls. But under the veil of fake lashes and unicorn horns lurks the deeper truths of what aging women face within society. Sisterhood, love, loss – all come into play in this uplifting film about trying to age on your own terms and refusal to become invisible.
---
DEAR ZOE (LIMITED)
Director: Gren Wells
U.S. Release: November 4 in select theaters and on VOD
U.K. Release:November 7 on digital platforms
Full Review: Dear Zoe (SDIFF Review): Sadie Sink Commands the Screen
Official synopsis: Adapted from the heartbreaking and inspirational novel of the same name, "Dear Zoe" is a powerful story of grief and resilience told from the point of view of a 16-year-old girl; a coming-of-age drama in which teenage Tess is supported by her biological father – a lovable slacker from the wrong side of the tracks – and the charming juvenile delinquent next door on her journey of self-discovery in the aftermath of the death of her little sister,
---
THE ESTATE (LIMITED)
Director: Dean Craig
U.S. Release: November 4 (limited)
U.K. Release: 2023 on Sky Cinema
Official synopsis: Macey and Savanna may not have much. But they've got the perfect plan. With a ramshackle café teeter-tottering on the brink of extinction and their lives going nowhere fast, the two sisters conspire to win over their terminally ill Aunt Hilda – the family's overbearing, curmudgeonly matriarch – in the hopes of becoming the beneficiaries of her vast estate. But as Macey and Savanna soon discover, there may be other relatives who have the exact same idea.
---
GOOD NIGHT OPPY
Director: Ryan White
U.S. Release: November 4 in theaters, November 23 on Amazon Prime Video
U.K. Release: TBA
Official synopsis: Good Night Oppy tells the inspirational true story of Opportunity, a rover that was sent to Mars for a 90-day mission but ended up surviving for 15 years. The film follows Opportunity's groundbreaking journey on Mars and the remarkable bond forged between a robot and her humans millions of miles away.
---
I'M TOTALLY FINE (LIMITED)
Director: Brandon Dermer
U.S. Release: November 4 (in theaters and on digital)
U.K. Release: TBA
Official synopsis: Vanessa (Jillian Bell) embarks on a solo trip to clear her head after the death of her best friend Jennifer (Natalie Morales). But her self-care vacation plans change when she finds the recently departed Jennifer standing in her kitchen, claiming to be an extraterrestrial. Together they spend the next 48 hours partying and reminiscing on better days in this comedy that's out of this world.
---
NEXT EXIT
Director: Mali Elfman
U.S. Release: November 4 in theaters and on VOD
U.K. Release: TBA
Full Review: Next Exit (Tribeca Review): Searching for Meaning
Official synopsis: When a research scientist (Karen Gillan) makes national news proving she can track people into the afterlife, Rose (Katie Parker) sees a way out and Teddy (Rahul Kohli) sees his chance to finally make it. These two strangers, both harboring dark secrets, race to join the doctor's contentious study and leave this life behind. While Rose is haunted by a ghostly presence that she can't outrun, Teddy is forced to confront his past. As these two misfits humorously quarrel their way across the country, they meet people along the way who force them to reckon with what is really driving them. A supernatural road movie directed by Mali Elfman, NEXT EXIT also stars Tongayi Chirisa, Tim Griffin, Diva Zappa, and Nico Evers-Swindell.
---
ON THE LINE
Director: Romuald Boulanger
U.S. Release: November 4 (in theaters, on digital and VOD)
U.K. Release: TBA
Official synopsis: Mel Gibson stars as a provocative and edgy overnight radio host who must play a dangerous game of cat and mouse with a mysterious caller who has kidnapped his family and is threatening to kill them and blow up the whole station… all while live on air.
---
ONE PIECE FILM: RED
Director: Gorô Taniguchi
Global Release: November 4
Official synopsis: Uta — the most beloved singer in the world. Renowned for concealing her own identity when performing, her voice has come to be described as "otherworldly." Now, for the first time ever, Uta will reveal herself to the world at a live concert. As the venue fills with all kinds of Uta fans — excited pirates, the Navy watching closely, and the Straw Hats led by Luffy who simply came to enjoy her sonorous performance — the voice that the whole world has been waiting for is about to resound. The story begins with the shocking fact that she is Shanks' daughter.
---
SALVATORE: SHOEMAKER OF DREAMS (LIMITED)
Director: Luca Guadagnino
U.S. Release: November 4
U.K. Release: TBA
Official synopsis: Growing up poor in Bonito, Italy, Salvatore Ferragamo began his career as a shoemaker before he was barely a teenager. Immigrating to America in 1915 at the age of 16, his work would soon help invent the glamour of Hollywood's silent era as he created shoes for iconic films including The Thief of Bagdad and The Ten Commandments and for stars including Gloria Swanson, Mary Pickford, and Douglas Fairbanks, many of whom became his friends. Overcoming a Depression-era setback, Ferragamo then rebounded and would define mid-century elegance for many performers including Audrey Hepburn, Marilyn Monroe, Bette Davis, Rita Hayworth, and Ingrid Bergman — all while embarking on a love story and warm family life with his wife, Wanda, and their six children.
---
SOFT & QUIET
Director: Beth de Araújo
U.S. Release: November 4 in theaters and VOD
U.K. Release: TBA
Full Review: Soft & Quiet (SXSW Review): The Sickening Horrors of Reality
Official synopsis: The The Sleep Experiment is the first feature from writer-director John Farrelly, who was named Ireland's Young Filmmaker of the Year 2018 for his short Choice. The film stars Rob James Capel, Will Murphy, Tom Kerrisk, Barry John Kinsella and Will Murphy. Inspired by real events, The Sleep Experiment is a psychological thriller that exposes the horrors of what humanity is capable of when pushed to the brink.
---
SOMETHING IN THE DIRT
Directors: Justin Benson & Aaron Moorhead
Global Release: November 4
Official synopsis: Levi has snagged a no-lease apartment sight unseen in the Hollywood Hills to crash at while he ties up loose ends for his exodus from Los Angeles. He quickly strikes up a rapport with his new neighbor John, swapping stories like old friends under the glowing, smoke-filled skies of the city. Soon after meeting, Levi and John witness something impossible in one of their apartments. Terrified at first, they soon realize this could change their lives and give them a purpose. With dollar signs in their eyes, these two eccentric strangers will attempt to prove the supernatural.
---
UTAMA (LIMITED)
Director: Alejandro Loayza Grisi
U.S. Release: November 4 (NY) / November 12 (LA)
U.K. Release: TBA
Official synopsis: Utama follows an elderly Quechua couple that has been living a tranquil life for years. While Virginio takes their small herd of llamas out to graze, Sisa maintains their home and walks for miles with the other local women to fetch precious water. When an uncommonly long drought threatens everything they know, they must decide whether to stay and maintain their traditional way of life or admit defeat and move in with family members in the city. Their dilemma is precipitated by the arrival of their grandson Clever, who comes to visit with news. The three of them must face, each in their own way, the effects of a changing environment, the importance of tradition, and the meaning of life itself.
---
MEET ME IN THE BATHROOM
Directors: Will Lovelace & Dylan Southern
U.S. Release: November 8 in theaters, November 25 on Showtime
U.K. Release: TBA
Full Review: Meet Me in the Bathroom (LFF Review): Early 2000s New York Time Capsule

Official synopsis: An immersive archival journey through the explosive New York music scene of the early 2000s. Set against the backdrop of 9/11 and a world unaware of the seismic political, technological and cultural shifts about to occur, Meet Me in the Bathroom, tells the story of the last great romantic age of Rock'n'Roll through the prism of a handful of era defining bands; THE STROKES, LCD SOUNDSYSTEM, YEAH YEAH YEAH's, INTERPOL.
---
ARMAGEDDON TIME
Director: James Gray
U.S. Release: November 11
U.K. Release: November 18
Full Review: Armageddon Time (Cannes Review): A Personal Coming-of-Age Film
Official synopsis: From acclaimed filmmaker James Gray, Armageddon Time is a deeply personal coming-of-age story about the strength of family and the generational pursuit of the American Dream.
---
DYLAN & ZOEY (LIMITED)
Director: Matt Sauter
U.S. Release: November 11 (in select theaters and on demand)
U.K. Release: TBA
Official synopsis: Two friends, whose relationship has grown fraught for reasons unknown, reunite over the course of one evening to bridge the gap that has divided them for so long. While picking up where they left off proves easy at first, they quickly realize that in order to truly heal, they must confront the traumas that fractured them.
---
PARADISE CITY
Director: Chuck Russell
U.S. Release: November 11 (In Theaters, on Digital, and On Demand)
U.K. Release: TBA
Official synopsis: Movie icons and Pulp Fiction costars Bruce Willis and John Travolta face off in this action-packed thriller. When bounty hunter Ian Swan (Willis) is shot and presumed dead after disappearing in Maui waters, Swan's son, Ryan (Blake Jenner), his ex-partner (Stephen Dorff), and a local detective (Praya Lundberg) set out to find his killers. After being threatened by a ruthless power broker (Travolta), it appears Ryan and his team are out of options — until an excursion to the closely guarded island community of Paradise City unites them with an unforeseen ally.
---
SAM & KATE (LIMITED)
Director: Darren Le Gallo
U.S. Release: November 11 (in select theaters and on demand)
U.K. Release: TBA
Official synopsis: When Sam returns to his small town to care for his ailing father, he soon finds himself falling for a local woman, Kate. Simultaneously, his father begins finding love with Kate's mother. But both couples must confront their past in order to make their new love work for the future.
---
EO (LIMITED)
Director: Jerzy Skolimowski
U.S. Release: November 18 (NY), December 2 (LA), followed by a national rollout
U.K. Release: February 23, 2023
Full Review: EO (2022 Film) LFF Review: Channeling Bresson
Official synopsis: EO, a grey donkey with melancholic eyes and a curious spirit, begins his life as a circus performer before escaping on a trek across the Polish and Italian countryside. During his travels, he encounters an eclectic cast of characters, including a countess (Isabelle Huppert), a young Italian priest (Lorenzo Zurzolo) and a riotous Polish football team. EO's journey speaks to the world around us, an equine hero boldly pointing out societal ills, and serving as warning to the dangers of neglect and inaction, all while on a quest for freedom. Inspired by Robert Bresson's 1966 filmAu Hasard Balthazar, legendary filmmaker Jerzy Skolimowski's visually inventive film places the viewer directly in the heart and mind of the four-legged protagonist.
---
SPIRITED (LIMITED)
Directors: Sean Anders & John Morris
U.S. Release: November 11 in select theaters
Global Release: November 18 on Apple TV+
Full Review: Spirited (Apple TV+) Review: That Christmas Morning Feelin'
Official synopsis: Imagine Charles Dickens' heartwarming tale of a scrooge visited by four ghosts on Christmas Eve—but funnier. And with Will Ferrell, Ryan Reynolds, and Octavia Spencer. Also, huge musical numbers. Okay, we're asking a lot. Maybe just watch the trailer?
---
MISSING (さがす) – LIMITED
Director: Shinzô Katayama
U.S. Release: November 14 in New York, Los Angeles, San Francisco, Cleveland and major cities; November 18 on VOD
U.K. Release: TBA
Official synopsis: Depressed and in debt following the death of his wife, Santoshi (Jiro Sato) tells his young daughter he has found a way out. Pointing to a reward note, he vows to find the infamous serial killer "No Name" (Hiroya Shimizu) and cash in, claiming to have seen the man in the flesh a few days earlier. Kaeda (Aoi Ito) cannot take her aloof father serious. But when he goes missing without a trace, she starts to fear the worst—and must begin looking for him.
---
BAR FIGHT!
Director: Jim Mahoney
U.S. Release: November 11 in theaters, on demand, and streaming on AMC+
U.K. Release:November 14 on digital platforms
Official synopsis: Nina and Allen split everything in their lives after their break-up and must compete in a ridiculous custody battle for their prized watering hole in which lines will be drawn, sides will be chosen, and beers will be drunken.
---
BLACK PANTHER: WAKANDA FOREVER
Director: Ryan Coogler
Global Release: November 11
Official synopsis: Queen Ramonda (Angela Bassett), Shuri (Letitia Wright), M'Baku (Winston Duke), Okoye (Danai Gurira) and the Dora Milaje (including Florence Kasumba) fight to protect their nation from intervening world powers in the wake of King T'Challa's death. As the Wakandans strive to embrace their next chapter, the heroes must band together with the help of War Dog Nakia (Lupita Nyong'o) and Everett Ross (Martin Freeman) and forge a new path for the kingdom of Wakanda.Introducing Tenoch Huerta as Namor, king of Talokan, the film also stars Dominique Thorne, Michaela Coel, Mabel Cadena and Alex Livinalli.
---
POKER FACE
Director: Russell Crowe
U.S. Release: November 16 in theaters, November 22 on digital
U.K. Release: TBA
Official synopsis: Set in the world of high stakes poker, Crowe stars as tech billionaire and gambler Jake Foley who gives his best friends a night they'll never forget, a chance to win more money than they've ever dreamed of. But to play, they'll have to give up the one thing they spend their lives trying to keep…their secrets. As the game unfolds, the friends will discover what is really at stake.
---
BAD AXE
Director: David Siev
U.S. Release: November 18 (in theaters and VOD)
U.K. Release: TBA
Official synopsis: After leaving NYC for his rural hometown of Bad Axe, Michigan, at the start of the pandemic, Asian American filmmaker David Siev documents his family's struggles to keep their restaurant afloat. As fears of the virus grow, deep generational scars dating back to Cambodia's bloody "killing fields" come to the fore, straining the relationship between the family's patriarch, Chun, and his daughter, Jaclyn. When the BLM movement takes center stage in America, the family uses its collective voice to speak out in their conservative community. What unfolds is a real-time portrait of 2020 through the lens of one multicultural family's fight stay in business, stay involved, and stay alive.
---
THE INSPECTION
Director: Elegance Bratton
U.S. Release: November 18
U.K. Release: TBA
Full Review: The Inspection (LFF Review): Looking for Acceptance
Official synopsis: In Elegance Bratton's deeply moving film inspired by his own story, a young, gay Black man, rejected by his mother and with few options for his future, decides to join the Marines, doing whatever it takes to succeed in a system that would cast him aside. But even as he battles deep-seated prejudice and the grueling routines of basic training, he finds unexpected camaraderie, strength, and support in this new community, giving him a hard-earned sense of belonging that will shape his identity and forever change his life.
---
THE LAST MANHUNT
Director: Christian Camargo
U.S. Release: November 18 (in theaters, on digital and VOD)
U.K. Release: TBA
Official synopsis: Based on true events in the early 1900s Wild West, Willie Boy falls in love with Carlota from the Chemehuevi tribe despite being forbidden to be together. Due to her father's refusal to give his blessing to the pair and the conflict between the two families, a fatal incident forces the young couple to flee the only place they know as home. In this tragic tale of love, loss, and realization, Willie Boy and Carlota fight to persevere even with all odds against them.
---
LOVE, CHARLIE
Director: Rebecca Halpern
U.S. Release: November 18 (in theaters and VOD)
U.K. Release: TBA
Official synopsis: Chef Charlie Trotter revolutionized American cuisine and paved the way for today's celebrity chefs. His eponymous Chicago restaurant was one of the world's top dining destinations. To his employees, Chef Charlie Trotter was an enigmatic guru. To the media, he was an overbearing perfectionist. But to those who loved him, he was Chuck, a fun-loving dreamer whose passion knew no bounds. With exclusive access to never-before-seen archival materials, LOVE, CHARLIE is a searing portrait of what happens when a person's identity becomes intrinsically tied to their work; and an epic cautionary tale of what can happen when that work fades away. Featuring Grant Achatz, Emeril Lagasse, and Wolfgang Puck.
---
THE MENU
Director: Mark Mylod
Global Release: November 18
Full Review: The Menu (Rio Review): Clever Satire with Insipid Horror Elements
Official synopsis: A couple (Anya Taylor-Joy and Nicholas Hoult) travels to a coastal island to eat at an exclusive restaurant where the chef (Ralph Fiennes) has prepared a lavish menu, with some shocking surprises.
---
SHE SAID
Director: Maria Schrader
Global Release: November 18
Full Review: She Said (LFF Review): A Momentous Investigative Drama
Official synopsis: Two-time Academy Award® nominee Carey Mulligan (Promising Young Woman, An Education) and Zoe Kazan (The Plot Against America limited series, The Big Sick) star as New York Times reporters Megan Twohey and Jodi Kantor, who together broke one of the most important stories in a generation— a story that helped propel the #Metoo movement, shattered decades of silence around the subject of sexual assault in Hollywood and altered American culture forever.
---
STRANGE WORLD
Directors: Don Hall and Qui Nguyen
Global Release: November 18
Official synopsis: Strange World introduces a legendary family of explorers, the Clades, as they attempt to navigate an uncharted, treacherous land alongside a motley crew that includes a mischievous blob, a three-legged dog and a slew of ravenous creatures. "Inspired by classic adventure stories," said director Don Hall, "'Strange World' is an original animated adventure/comedy about three generations of the Clade family who overcome their differences while exploring a strange, wondrous and oftentimes hostile world.
---
THERE THERE
Director: Andrew Bujalski
U.S. Release: November 18 (in theaters and VOD)
U.K. Release: TBA
Official synopsis: Acclaimed filmmaker Andrew Bujalski (Support the Girls, Computer Chess) explores the precarious nature of human connection in There There, a round robin of emotional two-character vignettes in which seven people reach out and bond momentarily, setting the scene for the next encounter. A pair of new lovers, an alcoholic and her AA sponsor, a teacher and a parent, a lawyer and his client, and more move from scene to scene, revealing intimate details as they forge connections. Via a groundbreaking shooting process, Bujalski plays with ideas of isolation and perception by filming each actor individually in separate locations, only joining them to their partner's performance in the edit. An extraordinary cast including Jason Schwartzman, Lennie James, Lili Taylor and Molly Gordon sensitively captures the humor and heartbreaking fragility of life and love in the 2020s.
---
BONES AND ALL
Director: Luca Guadagnino
Global Release: November 23
Full Review: Bones And All (Venice Review): "Let's Be People."
Official synopsis: BONES AND ALL is a story of first love between Maren, a young woman learning how to survive on the margins of society, and Lee, an intense and disenfranchised drifter; a liberating road odyssey of two young people coming into their own, searching for identity and chasing beauty in a perilous world that cannot abide who they are.
---
DEVOTION
Director: JD Dillard
U.S. Release: November 23
U.K. Release: TBA
Official synopsis: Devotion, an aerial war epic based on the bestselling book of the same name, tells the harrowing true story of two elite US Navy fighter pilots during the Korean War. Their heroic sacrifices would ultimately make them the Navy's most celebrated wingmen.
---
THE FABLEMANS
Director: Steven Spielberg
Global Release: November 23
Full Review: The Fabelmans (TIFF Review): A Tribute to Film and Family
Official synopsis: Directed by Steven Spielberg, The Fabelmans is written by Spielberg and Pulitzer Prize-winning playwright Tony Kushner (Angels in America, Caroline, or Change), who has earned Oscar® nominations for his screenplays for Spielberg's Lincoln and Munich. The film is produced by three-time Oscar® nominee Kristie Macosko Krieger p.g.a. (West Side Story, The Post), Steven Spielberg p.g.a. and Tony Kushner p.g.a. The film is executive produced by Carla Raij (Maestro, co-producer West Side Story) and Josh McLaglen (Free Guy, Logan).
---
GLASS ONION: A KNIVES OUT MYSTERY (LIMITED)
Director: Ryan Johnson
U.S. Release (limited): November 23
U.K. One Week Event: November 23-30
Global Netflix Release: December 23
Full Review: Glass Onion: A Knives Out Mystery (TIFF 2022) Film Review
Official synopsis: Glass Onion: A Knives Out Mystery sees Daniel Craig return as suave southern sleuth Benoit Blanc as he peels back the layers on a new mystery surrounded by a colorful coterie of suspects played by a star-studded cast that includes Edward Norton, Janelle Monáe, Kathryn Hahn, Leslie Odom Jr., Jessica Henwick, Madelyn Cline with Kate Hudson and Dave Bautista. Written and directed by Rian Johnson and produced alongside his partner Ram Bergman under their T-Street banner, the film will release globally on Netflix December 23, 2022.
---
LADY CHATTERLEY'S LOVER
Director: Laure De Clermont-Tonerre
U.S. Release: November 23 in select theaters
U.K. Release: November 25 in select cinemas
Global Release: December 2 on Netflix
Full Review: Lady Chatterley's Lover (2022) Netflix Film: LFF Review
Official synopsis: Marrying Sir Clifford Chatterley, Connie's life of wealth and privilege seems set as she takes the title of Lady Chatterley. Yet this idealistic union gradually becomes an incarceration when Clifford returns from the First World War with injuries that have left him unable to walk. When she meets and falls for Oliver Mellors, the gamekeeper on the Chatterley family estate, their secret trysts lead her to a sensual, sexual awakening. But as their affair becomes the subject of local gossip, Connie faces a life-altering decision: follow her heart or return to her husband and endure what Edwardian society expects of her.
---
NANNY
Director: Nikyatu Jusu
U.S. Release: November 23
Worldwide Release: December 16 on Amazon Prime Video
Full Review: Nanny (LFF Review): Psychological Horror Grounded in Realism
Red Carpet Interview: Anna Diop, Michelle Monaghan & Zephani Idoko on Nanny
Official synopsis: In this psychological horror fable of displacement, Aisha (Anna Diop), a woman who recently emigrated from Senegal, is hired to care for the daughter of an affluent couple (Michelle Monaghan and Morgan Spector) living in New York City. Haunted by the absence of the young son she left behind, Aisha hopes her new job will afford her the chance to bring him to the U.S., but becomes increasingly unsettled by the family's volatile home life. As his arrival approaches, a violent presence begins to invade both her dreams and her reality, threatening the American dream she is painstakingly piecing together.
---
BATTLE FOR SAIPAN
Director: Brandon Slagle
U.S. Release: November 25 in theaters, November 29 on VOD
U.K. Release: TBA
Official synopsis: Casper Van Dien (Alita: Battle Angel) and Louis Mandylor (Rambo: Last Blood) star in this edge-of-your-seat WWII epic. On July 7th 1944, a US Army hospital on the remote island of Saipan is overrun by Japanese forces during a relentless attack. Outgunned and surrounded by the enemy, a lone medic (Van Dien) puts it all on the line to lead a band of wounded warriors to safety.
---
GUILLERMO DEL TORO'S PINOCCHIO (LIMITED)
Director: Guillermo Del Toro
U.S. Release: November 25 (limited)
Global Netflix Release: December 9 on Netflix
Full Review: Guillermo del Toro's Pinocchio (LFF Review): Far From Wooden
Official synopsis: Academy Award®-winning director Guillermo del Toro and award winning, stop-motion legend Mark Gustafson reimagine the classic Carlo Collodi tale of the fabled wooden boy with a whimsical tour de force that finds Pinocchio on an enchanted adventure that transcends worlds and reveals the life-giving power of love. Directed by Guillermo del Toro and Mark Gustafson, the film features an all-star voice cast with Ewan McGregor as Cricket, David Bradley as Geppetto, and introducing Gregory Mann as Pinocchio. Other cast includes Finn Wolfhard, Academy Award® winner Cate Blanchett, John Turturro, Ron Perlman, Tim Blake Nelson, Burn Gorman, with Academy Award® winner Christoph Waltz and Academy Award® winner Tilda Swinton.
---
THE SON (LIMITED)
Director: Florian Zeller
U.S. Release: November 25 in NY and LA, January 20 nationwide
U.K. Release: TBA
Full Review: The Son (Venice Review): Superb Storytelling
Official synopsis: A drama that follows a family as it struggles to reunite after falling apart. THE SON centers on Peter (Jackman), whose hectic life with his infant and new partner Beth (Kirby) is upended when his ex-wife Kate (Dern) appears with their son Nicholas (McGrath), who is now a teenager. The young man has been missing from school for months and is troubled, distant, and angry. Peter strives to take care of Nicholas as he would have liked his own father to have taken care of him while juggling work, his and Beth's new son, and the offer of his dream position in Washington. However, by reaching for the past to correct its mistakes, he loses sight of how to hold onto the Nicholas in the present.
---
WHITE NOISE (LIMITED)
Director: Noah Baumbach
U.S. Release: November 25 in select theaters
Global Release: December 30 on Netflix
Full Review: White Noise (LFF Review): The Sound of Existential Dread
Official synopsis: At once hilarious and horrifying, lyrical and absurd, ordinary and apocalyptic, White Noise dramatizes a contemporary American family's attempts to deal with the mundane conflicts of everyday life while grappling with the universal mysteries of love, death, and the possibility of happiness in an uncertain world. Based on the book by Don DeLillo, written for the screen and directed by Noah Baumbach, produced by Noah Baumbach (p.g.a) and David Heyman (p.g.a.). Produced by Uri Singer.
---
NOVEMBER 2022 MOVIES: IN U.K. CINEMAS
HUNT
Director: Lee Jung-jae
U.K. & Irish Release: November 4
U.S. Release: December 2 (in theaters and VOD)
Official synopsis: Set during the political turmoil of South Korea in the 1980s, Lee plays an intelligence chief tasked, along with Jung Woo-sung (The Good The Bad The Weird), with rooting out 'Donglim', a mole whose leaks are threatening the country's national security. Recalling Cantonese classic Infernal Affairs (and its remake The Departed), the incredible stunt choreography of The Raid, and political thrillers No Way Out and In The Line Of Fire, with some big scale shoot-outs (including a nail biting gun battle on the streets of Tokyo) that wouldn't look out of place in Heat, HUNT is a slick, smart debut, with all the intrigue, espionage, suspense and frenetic action you can handle.
---
THE LAST HEIST
Director: Coz Greenop
U.K. Release: November 4 in cinemas, November 14 on digital
U.S. Release: TBA
Official synopsis: Six month after a bank job gone sideways, four criminals reunite to split the proceeds of the heist. Before they all go their separate ways, the crew need to make sense of the mess and figure out what went wrong. When the stakes are this high is there really honour amongst thieves, and how far will this four go to protect each other, especially if the main threat seems to come from within the group?
---
LIVING
Director: Oliver Hermanus
U.K. Release: November 4
U.S. Release: December 23 (limited)
Full Review: Living (Film Review): Storytelling at its Best
Official synopsis: LIVING is the story of an ordinary man, reduced by years of oppressive office routine to a shadow existence, who at the eleventh hour makes a supreme effort to turn his dull life into something wonderful.
---
LYRA
Director: Alison Millar
U.K. & Ireland Release: November 4
U.S. Release: TBA
Official synopsis: LYRA is a beautiful and heartfelt film about the life and death of the internationally renowned Northern Irish investigative journalist Lyra McKee. Raised in working-class, war-torn Belfast, Lyra went on to highlight the consequences of the Troubles, seeking justice for crimes that had been forgotten since the Good Friday Agreement. Her murder by dissident Republicans the day before Good Friday in 2019 sent shockwaves across the world. Using hours of voice recordings from Lyra's own mobile, computer and Dictaphone, the documentary seeks answers to her senseless killing through Lyra's own work and words. The result is a complex picture of Northern Ireland's political history, bringing into sharp focus the ways in which the 1998 Good Friday agreement – with its promised end to violence for future generations – has struggled to be fully realised.
---
MY NEIGHBOR ADOLF
Director: Leon Prudovsky
U.K. & Ireland Release: November 4 in cinemas, November 14 on VOD
U.S. Release: TBA
Official synopsis: Polsky (David Hayman, The Boy in the Striped Pajamas), a lonely and grumpy Holocaust survivor lives in the remote Columbian countryside, spending his days playing chess and tending to his beloved rose bushes. However, when a mysterious old German man (Udo Kier, Bacurau) moves in next door he begins to suspect his new neighbour is… Adolf Hitler. Since nobody believes him, he embarks on a detective mission to find the evidence. But, in order to prove his suspicions, Polsky will need to be closer to his neighbour than he would like – so close that the two could almost become friends. My Neighbor Adolf is directed by Leon Prudovsky (Five Hours from Paris) and written by Dmitry Malinsky (Max & Millie) with Prudovsky.
---
NEPTUNE FROST
Directors: Saul Williams & Anisia Uzeyman
U.K. Release: November 4
U.S. Release: available now on VOD
Full Review: Neptune Frost (Review): "Picture a Dream and Dare to Live It"
Official synopsis: Multi-hyphenate, multidisciplinary artist Saul Williams brings his unique dynamism to this Afrofuturist vision, a sci-fi punk musical that's a visually wondrous amalgamation of themes, ideas, and songs that Williams has explored in his work, notably his 2016 album MartyrLoserKing. Co-directed with his partner, the Rwandan-born artist and cinematographer Anisia Uzeyman, the film takes place in the hilltops of Burundi, where a group of escaped coltan miners form an anti-colonialist computer hacker collective. From their camp in an otherworldly e-waste dump, they attempt a takeover of the authoritarian regime exploiting the region's natural resources – and its people. When an intersex runaway and an escaped coltan miner find each other through cosmic forces, their connection sparks glitches within the greater divine circuitry. Set between states of being – past and present, dream and waking life, colonized and free, male and female, memory and prescience – Neptune Frost is an invigorating and empowering direct download to the cerebral cortex and a call to reclaim technology for progressive political ends.
---
RETURN TO DUST
Director: Li Ruijin
U.K. Release: November 4
U.S. Release: TBA
Official synopsis: The film follows an improbable middle-aged pair, the reserved Ma (Wu Renlin), a poor farmer who only owns one donkey, and the disabled and unmarried Guiying (Hai Quing). Both are openly spoken of as the burden of their families and, as such, are match-made without any say in the matter. Despite their arranged marriage, Li goes on to paint a portrait of a burgeoning relationship, made up of delicate moments, small joys, and selfless devotion, as their seed of loving connection grows to stand the many tests of their inhospitable environment.
---
THE DRAUGHTSMAN'S CONTRACT (4K REMASTER)
Director: Peter Greenaway
U.K. Release: November 11
Official synopsis: Rediscover Peter Greenaway's witty, stylised, erotic country house murder mystery – newly remastered in 4K by the BFI National Archive – in cinemas and on Blu-ray this November.
---
THE DRIVER – 4K REISSUE
Director: Walter Hill
U.K. Release: November 11
Read Also: Dead for a Dollar (Film Review): Enjoyable, But Puzzling
Official synopsis: A cool cult classic cited by directors including Quentin Tarantino (Pulp Fiction, Kill Bill), Edgar Wright (Baby Driver) and Nicolas Winding Refn (Drive) as a major influence on their work, THE DRIVER was written and directed by Walter Hill (The Warriors) and first released in 1978.
The film stars Ryan O'Neal (Love Story), Bruce Dern (Nebraska) and Isabelle Adjani (Possession). O'Neal plays a getaway driver whose exceptional talent has prevented him being caught, Dern plays the relentless detective who sets out to trap him and Adjani plays the mysterious gambler who goes along for the thrill of the game.
---
NO BEARS (KHERS NIST)
Director: Jafar Panahi
U.K. Release: November 11
U.S. Release: TBA
Full Review: No Bears (Khers Nist) Review: Great Guerrilla Storytelling
Official synopsis: No Bears portrays two parallel love stories. In both, the lovers are troubled by hidden, inevitable obstacles, the force of superstition and the mechanics of power.
---
CLARA SOLA
Director: Natalie Alvarez Mesen
U.K. Release: November 18
U.S. Release: out now on digital and on demand!
Full Review: Clara Sola (Review): The Evergreen Touch of Nature & Desire
Official synopsis: Clara, played by Wendy Chinchilla Araya giving a stunning tour de force performance in her debut acting role, is a withdrawn 40-year-old woman who experiences a sexual and mystical awakening as she begins a journey to free herself from the repressive religious and social conventions which have dominated her life.
---
A BUNCH OF AMATEURS
Director: Kim Hopkins
U.K. Release: November 18
U.S. Release: TBA
Official synopsis: Members of a quintessentially British working-class amateur filmmaking club, 'BRADFORD MOVIE MAKERS' grow old together amid flickering memories and challenging final years. Clinging to their dreams, and to each other, fuelled by endless cups of tea, this gently comedic, profoundly moving portrait of shared artistic folly speaks to the escapist dreamer in us all and to the enduring power of face-to-face time together, in an increasingly lonely, digital age.
---
AFTERSUN
Director: Charlotte Wells
U.K. Release: November 18
U.S. Release: unknown, but the film has been acquired by A24
Full Review: Aftersun (Cannes Review): Sun, Sea & Melancholy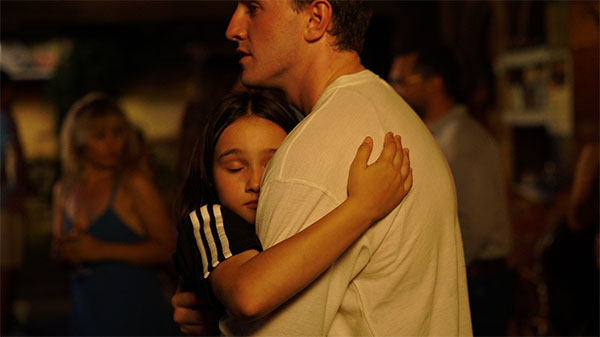 Official synopsis: Eleven-year-old Sophie and her father, Calum, vacation at a Turkish beach resort in the late 1990s. They swim, play pool, and enjoy each other's company; they're partners in crime. Calum is the best version of himself when he is with Sophie. Sophie feels like anything is possible when Calum is around. When Sophie is on her own, she navigates new friendships and experiences. As they enjoy their time together, layers of melancholy and mystery ripple through Calum's behavior. Twenty years later, the memories take on new meaning as Sophie tries to reconcile the father she knew with the man she didn't.
---
TIM MINCHIN: BACK – ONE NIGHT EVENT
U.K. & EIRE One Week Event: November 23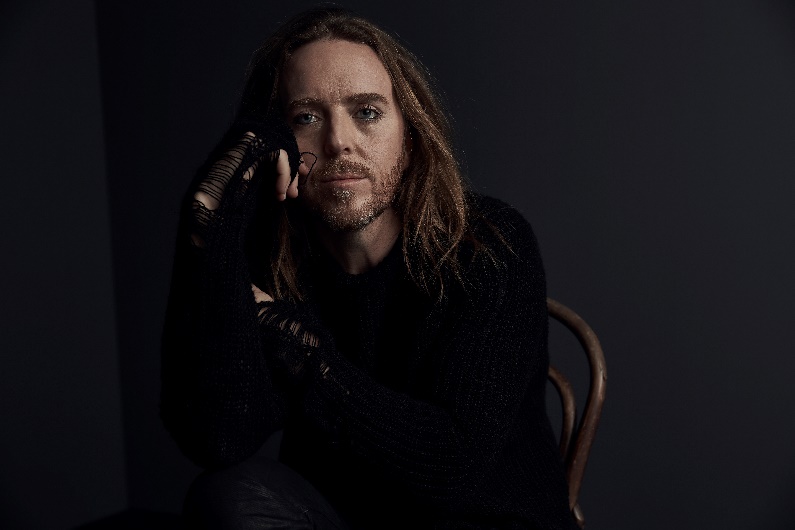 Official synopsis: Multi-award-winning Australian musician, comedian, writer, composer and actor, Tim Minchin announces a one-off chance to relive his record breaking, sell-out show – BACK in cinemas for one night only on Wednesday 23rd November. The critically acclaimed show was watched by thousands of fans across a total of 133 shows in 39 venues around the world, which also makes Minchin the #1 selling solo performer in Australia and New Zealand since 2019. Now, UK and EIRE have the chance to relive the show on the big screen. Filmed live at the Shepherd's Bush Empire, London, with an 8-person band, TIM MINCHIN: BACK is a comedy and music extravaganza that critics have called "Spectacular" (The Times) and a "Roof-raising return" (The Sunday Telegraph).
---
THREE DAY MILLIONAIRE
Director: Jack Spring
U.K. Release: November 25 (in cinemas and on digital platforms)
U.S. Release: TBA
Official synopsis: You've seen Ocean's 11, now get ready for Grimsby's 4. After weeks at sea working for Grimsby's last remaining trawler, three friends return home to have the ultimate three-day-long celebration. However, when they discover the company owner hasn't been paying the workers and plans to shut the company's doors forever, they realize they must save their company, save their friends, and most importantly, save their way of life. With the help of an unexpected confidant, the three lads attempt to carry out the greatest heist Grimsby has ever seen – what could possibly go wrong?
---
WHAT DO WE SEE WHEN WE LOOK AT THE SKY?
Director: Alexandre Koberidze
U.K. Release: November 25 (in cinemas and on digital platforms)
U.S. Release: out now on MUBI and digital platforms – watch the film!
Full Review: What Do We See When We Look At The Sky? (Film Review): Metamorphic Love
Official synopsis: WHAT DO WE SEE WHEN WE LOOK AT THE SKY introduces us to Lisa and Giorgi, who meet by chance on a street in the Georgian city of Kutaisi. Love strikes them so suddenly that they forget to even ask each other's names. Before continuing on their way they agree to meet each other the next day. Little do they know that an evil eye has cast a spell on them Will they succeed in meeting again and if they do will they know who they are? Life goes on as usual, street dogs stray, the football World Cup begins and a film crew on a quest to find true love might be just what they need…
---
GOODBYE, DON GLEES!
Director: Atsuko Ishizuka
U.K. Release: November 30
U.S. Release: September 14 (limited)
Official synopsis:
Teen misfits Roma, Toto, and Drop call themselves the "Don Glees," an informal name for their backyard adventures. One day, when the trio gets blamed for a nearby forest fire, they set off into the woods to prove their innocence. As disaster strikes their expedition, tensions flare between the friends as they realize that growing up has taken them on wildly different paths in life.
Director Atsuko Ishizuka follows up her critically acclaimed series A Place Further Than the Universe with her first original feature film. With luminescent animation and lush backdrops, Goodbye, Don Glees! is a tender coming-of-age story about the fearlessness of being young and the bittersweet journey of self-discovery.
---
NOVEMBER 2022 – WHAT ELSE IS HAPPENING THIS MONTH:
Season Finales:
Atlanta Season 4: November 10
The Good Fight Season 6: November 10
High School: November 11
Andor: November 23
Chucky Season 2: November 23
Avenue 5 Season 2: November 28
Film Festivals: