New on Netflix: July 2023 Originals – Movies & Shows

(Netflix)
New on Netflix in July 2023: all the originals coming out this month! A list of the best movies and shows to stream and binge watch right now.
What's new on Netflix in July 2023? Many originals are coming to the streaming platform this month, and we made a list of all the best new movies and shows to stream and binge watch right now.
This month, we're going to get a very promising expansion of sensation Bird Box, a new movie starring Nina Dobrev and Piers Brosnan, a cool Wham! documentary, and a very exciting pulpy crime mystery starring Teyonah Parris, Jamie Foxx, John Boyega and Kiefer Sutherland! But there's even more to look forward to this month, as The Lincoln Lawyer is coming back to the streaming platform, and we're also getting a highly anticipated K-Drama, an anime series and other new shows!
Below is the list of all new originals coming to Netflix in July 2023, divided by movies and shows!
---
NEW MOVIES ON NETFLIX: JULY 2023 ORIGINALS
UNKNOWN: THE LOST PYRAMID
Netflix Release: July 3, 2023
Official synopsis: In the desert sands of Saqqara, the latest hotspot of Egyptian archaeology, two of the world's most famous Egyptologists seek to unearth ancient treasures. The legendary Dr. Zahi Hawass hunts for the long-lost pyramid of a forgotten Egyptian king while his protege and rival, Dr. Mostafa Waziri, searches for an unlooted tomb in an ancient necropolis. Both teams race against the clock to see who will make the bigger discovery and make their mark in history.
---
TOM SEGURA: SLEDGEHAMMER
Netflix Release: July 4, 2023
Official synopsis: Tom Segura returns to Netflix with his fifth comedy special, Sledgehammer. Performing to an energized sold out crowd in Phoenix, Arizona, Tom explores his "admiration" for Brad Pitt, what it's like raising two sons, and the lessons learned from sharing his gummies with his mother. Tom Segura: Sledgehammer premieres globally on July 4th only on Netflix.
---
WHAM!
Director: Chris Smith
Netflix Release: July 5, 2023
Official synopsis: In 1982, the best of friends and still teenagers – George Michael and Andrew Ridgeley as WHAM! set out to conquer the world.By June of 1986 they played their very last gig at Wembley Stadium having done exactly that. Now for the very first time, told in their own words, the amazing story of how in four years they dominated the charts around the world with timeless and classic pop songs. Hit after hit: Club Tropicana, Wake Me Up Before You Go Go, Freedom, I'm Your Man and of course Last Christmas.
---
GOLD BRICK
Director: Jérémie Rozan
Netflix Release: July 6, 2023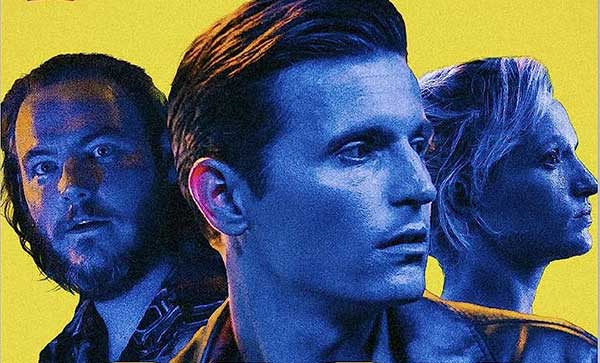 Official synopsis: Determined to even the scales and profit from his thankless job, a factory worker schemes to traffic luxury perfumes from under his employer's nose.
---
THE OUT-LAWS
Director: Tyler Spindel
Netflix Release: July 7, 2023
Official synopsis: Owen Browning (Adam Devine) is a straight-laced bank manager about to marry the love of his life, Parker (Nina Dobrev). When his bank is held up by the infamous Ghost Bandits during his wedding week, he believes his future in-laws (Pierce Brosnan, Ellen Barkin) who just arrived in town, are the infamous Out-Laws.
---
UNKNOWN: KILLER ROBOTS
Director: Jesse Sweet
Netflix Release: July 10, 2023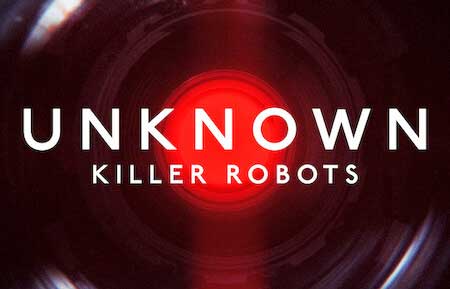 Official synopsis: Deep in the heart of the military-industrial complex, a new kind of soldier is being developed. AI-powered robots are changing the face of warfare, and increasingly making their own decisions on the battlefield. This film follows the soldiers and scientists racing to build these technologies, and the activists on a mission to expose their dangerous potential.
---
BIRD BOX BARCELONA
Directors: David & Àlex Pastor
Netflix Release: July 14, 2023
Official synopsis: From the producers of the global phenomenon, Bird Box, comes BIRD BOX BARCELONA, an expansion of the film that riveted audiences in 2018. After a mysterious force decimates the world's population, Sebastian must navigate his own survival journey through the desolate streets of Barcelona. As he forms uneasy alliances with other survivors and they try to escape the city, an unexpected and even more sinister threat grows.
---
UNKNOWN: CAVE OF BONES
Netflix Release: July 17, 2023
Official synopsis: In South Africa's Cradle of Humankind, Paleoanthropologist Lee Berger has found the world's oldest graveyard – and it's not human. If Lee and his team can prove that this ancient, small brained, ape-like creature practiced complex burial rituals – it will change everything we know about hominid evolution and the origins of belief.
---
THEY CLONED TYRONE
Director: Juel Taylor
Netflix Release: July 21, 2023
Official synopsis: A series of eerie events thrusts an unlikely trio (John Boyega, Jamie Foxx and Teyonah Parris) onto the trail of a nefarious government conspiracy in this pulpy mystery caper.
---
UNKNOWN: COSMIC TIME MACHINE
Netflix Release: July 24, 2023
Official synopsis: With unique access behind-the-scenes to NASA's ambitious mission to launch the James Webb Space Telescope, we follow a team of engineers and scientists as they take the next giant leap in our quest to understand the universe.
---
PARADISE
Director: Boris Kunz
Netflix Release: July 27, 2023
Official synopsis: Trade your life – for money: In the not-too-distant future, a method of transferring years of your life from one person to another has changed the world forever and turned biotech start-up AEON into a billion-dollar pharmaceutical company.
Max and Elena live an almost perfect life. But when the couple is faced with unexpected insurance claims that they can't pay, everything changes in an instant. To pay off their debts, Elena (Marlene Tanzcik) must "pay" 40 years of her life. Robbed of their future together, the two stand in front of the ruins of their life. Max (Kostja Ullmann), who works for AEON, tries everything he can to get Elena's lost years back. But nothing will ever be as it was.
---
THE LADY OF SILENCE: THE MATAVIEJITAS MURDERS
Director: Maria Jose Cuevas
Netflix Release: July 27, 2023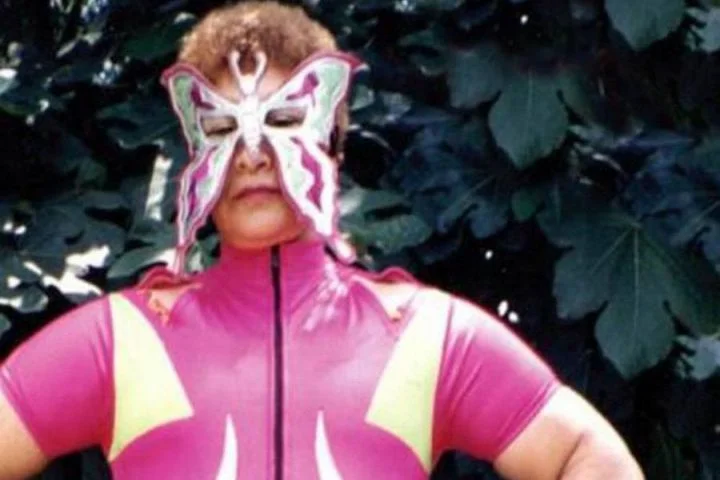 Official synopsis: The year 2000 marks the start of a new decade in Mexico City. A number of murders has the capital police at a stalemate: older ladies are being strangled in their own homes. The victims' profiles are causing never-before-seen social outrage and media coverage. The Attorney General's Office is employing all its resources and efforts to capture Mexico's first serial killer. Witnesses describe the suspect as tall, robust, and strong, passing off as a nurse to earn the victims' trust. In January 2006, after more than 40 murders, several failed arrests, and multiple contradictions, a woman is detained in broad daylight. Her name: Juana Barraza. Known in the world of lucha libre as "The Lady of Silence" and baptized by the media as "The Old-Lady Killer", a nickname that is to become part of Mexico's dark history as well as its incomparable pop culture.
---
MIRACULOUS: LADYBUG & CAT NOIR, THE MOVIE
Director: Jeremy Zag
Netflix Release: July 28, 2023
Official synopsis: The first feature film based on the globally beloved Miraculous franchise, Miraculous: Ladybug & Cat Noir, The Movie follows ordinary teenager Marinette, whose life in Paris goes superhuman when she becomes Ladybug. Bestowed with magical powers of creation, Ladybug must unite with her opposite, Cat Noir, to save Paris as a new villain unleashes chaos unto the city.
---
NEW SHOWS ON NETFLIX: JULY 2023 ORIGINALS
THE KING WHO NEVER WAS
Netflix Release: July 4, 2023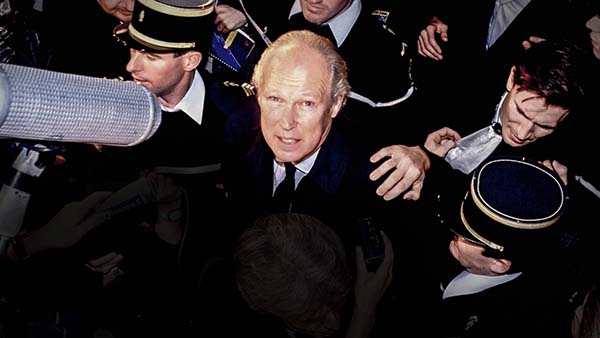 Official synopsis: A prince in exile, a top model, a gunshot in the dark that changed the lives of so many people, for generations to come.Starting with the events that happened on the tragic night of August 18, 1978 at Cavallo Island, The King who never was traces the story of Vittorio Emanuele di Savoia, the last heir to the throne of Italy.
---
BACK TO 15: SEASON 2
Netflix Release: July 5, 2023
Official synopsis: Anita needs to go back to age 15 to try to fix her sister Luiza's life. However, Joel hacked into her Floguinho account and also became a time traveler. After a disastrous day in which he interferes with everyone's lives, Anita returns to 2021 only to discover that her perfect moment in Paris with Henrique is no more. Everything is different. And now? Anita and Joel must join forces to put everything back on track and fix the future. In the midst of all this, she will still have to decide who she wants to be with: the romantic Henrique, the partner Joel or… the unlikely and irresistible Fabrício
---
THE LINCOLN LAWYER: SEASON 2
Netflix Release: July 6, 2023
Official synopsis: Mickey Haller (Manuel Garcia-Rulfo), an iconoclastic idealist, runs his law practice out of the back seat of his Lincoln, as he takes on cases big and small across the expansive city of Los Angeles. Based on the series of bestselling novels by renowned author Michael Connelly, the second season is based on the fourth book in The Lincoln Lawyer series, The Fifth Witness.
---
HACK MY HOME
Netflix Release: July 7, 2023
Official synopsis: Jam packed with aspirational and jaw-dropping transformations, Netflix's newest home renovation series HACK MY HOME follows deserving families experiencing a different version of the same problem – they need more space, but don't want to move or break the bank to upgrade their home.
Brought in to tackle these spatial challenges are our dream team of experts: Mikel Welch on Design, Brooks Atwood on Innovation, Ati Williams on Construction and Jessica Banks on Engineering. These home renovation and design gurus combine their skills to transform overcrowded spaces with their creative, out-of-the-box builds, decor and storage solutions to ensure that every square inch is maximized to its fullest potential for their clients.
---
NINETEEN TO TWENTY
Netflix Release: July 11, 2023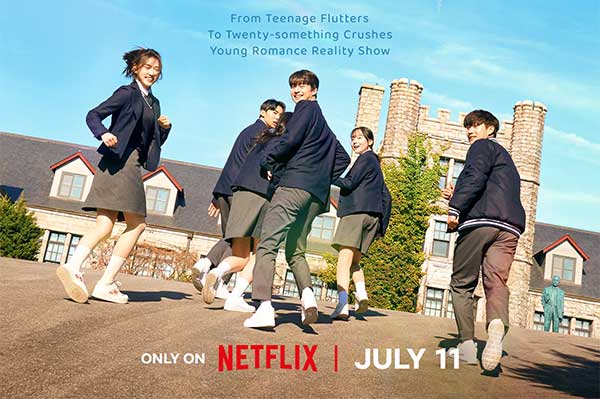 Official synopsis: A group of young adults share their last week of teens and first week of twenties together – experiencing freedom and all the "firsts" of adulthood.
---
SUGAR RUSH: THE BAKING POINT
Netflix Release: July 12, 2023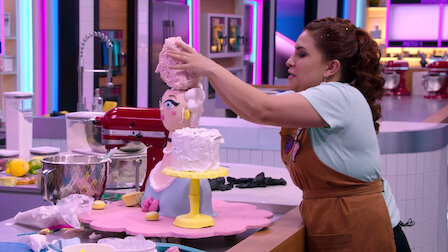 Official synopsis: A Mexican adaptation of the hit show Sugar Rush, in which six teams of bakers compete against each other with delicious recipes and one key ingredient: time. One team of two will be eliminated at the end of each episode until the grand finale, when one will be crowned the winner and will get the grand prize.
---
QUARTERBACK
Netflix Release: July 12, 2023
Official synopsis: As Netflix's first partnership with the NFL, Quarterback is a new Netflix sports series that takes a unique look at each season, told through the lens of NFL quarterbacks. For the first time ever, the NFL allowed quarterbacks to be mic'd up for every single game of a season. The series features exclusive, unprecedented access to Patrick Mahomes, Kirk Cousins and Marcus Mariota from the beginning of the 2022 season to its conclusion, following them on and off the field, from inside the huddle with teammates to inside their homes with their families.
The series features behind-the-scenes of the biggest moments of the season, as Mahomes set an NFL record for total offense on his way to winning the league and Super Bowl MVP awards; Cousins engineered the greatest comeback in NFL history and led the Minnesota Vikings to an NFC North Division title; and Mariota took over as the starting quarterback with the Atlanta Falcons.
---
SURVIVAL OF THE THICKEST
Netflix Release: July 13, 2023
Official synopsis: Survival of the Thickest centers on Mavis Beaumont (Michelle Buteau). Black, plus-size and newly single (not by her choice!), Mavis unexpectedly finds herself having to rebuild her life as a struggling stylist. She's determined to not only survive but thrive with the support of her chosen family, a body positive attitude, and a cute v-neck with some lip gloss. The scripted comedy is based on Buteau's acclaimed book of essays.
---
SWEET MAGNOLIAS SEASON 3
Netflix Release: July 20, 2023
Official synopsis: Following the brawl at Sullivan's, Maddie wrestles with the best way to help Cal and works to clear her own emotional path. Helen faces difficult decisions about the men in her life. And Dana Sue searches for a way to use Miss Frances' check to help the community, without upending her family. The identity of the tire slasher sends shockwaves through Serenity, the recall causes unexpected consequences, and there are romantic surprises in every generation. Throughout the season, the ladies tackle these problems — and all the complications they cause — with their trademark warmth, humor, and devotion to each other and those they love. And margaritas.
---
A PERFECT STORY
Netflix Release: July 28, 2023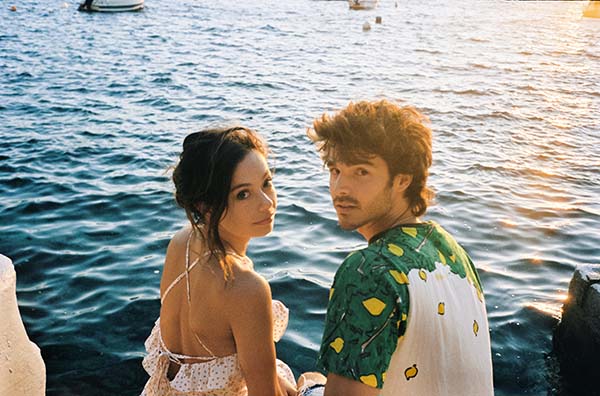 Official synopsis: Margot and David come from different worlds. She is heiress to a hotel empire. He has to work three jobs to make ends meet. But when their paths come together, they realise that only they can help each other win back the love of their lives.
---
D. P. SEASON 2
Netflix Release: July 28, 2023
Official synopsis: Jun-ho and Ho-yeol of the Deserter Pursuit (D.P.) unit continue to struggle against the harsh realities and injustices that remain unchanged in this Netflix Series.
---
CAPTAIN FALL
Netflix Release: July 28, 2023
Official synopsis: A wet-behind-the-ears, yet good-hearted sea captain unwittingly finds himself at the helm of a smuggling ship for a terrible international cartel who's using him as a fall guy in case the authorities ever catch up to them.
---
BASTARD!! – HEAVY METAL, DARK FANTASY – SEASON 2
Netflix Release: July 31, 2023
Official synopsis: The Dark Rebel Army, which plans to resurrect the god of destruction Anthrasax, continues to expand its power in a bid to rule the world, led by the overwhelmingly powerful Four Divine Kings. The Kingdom of Metallicana on the Central Metallion Continent is assaulted by the sorcerer-led Dark Rebel Army. In order to save the kingdom, Tia Noto Yoko, daughter of the Great Priest, has a decision to make — she must resurrect the ancient great wizard who once plotted to rule the world, and who is sealed within her childhood friend Lucien Renren. The only thing that can undo the seal is a virgin's maiden kiss. Facing imminent danger, Yoko puts her lips on Lucien's, and in that moment, a dark and powerful energy fills the air.
---
READ ALSO: