New on Netflix in January 2023: All Movies, Shows & Series

The Pale Blue Eye, Copenhagen Cowboy, The Makanai (Netflix)
What's new on Netflix in January 2023? All the new movies, shows, and original series to watch on the streaming platforms this month!
January 2023 is approaching, and it's time to look at all the new streaming releases to watch on Netflix this month! From an Edgar Allan Poe-inspired movie to a Hirokazu Kore-eda series involving geishas, here are all the new films, shows and original series coming to Netflix this month! Find them all below and come back soon for our reviews!
---
NEW ON NETFLIX: JANUARY 2023 MOVIES
THE PALE BLUE EYE
Director: Scott Cooper
Netflix Release: January 6
Official synopsis: West Point, 1830. A world-weary detective is hired to discreetly investigate the gruesome murder of a cadet. Stymied by the cadets' code of silence, he enlists one of their own to help unravel the case — a young man the world would come to know as Edgar Allan Poe.
---
NOISE (RUIDO)
Director: Natalia Beristáin
Netflix Release: January 11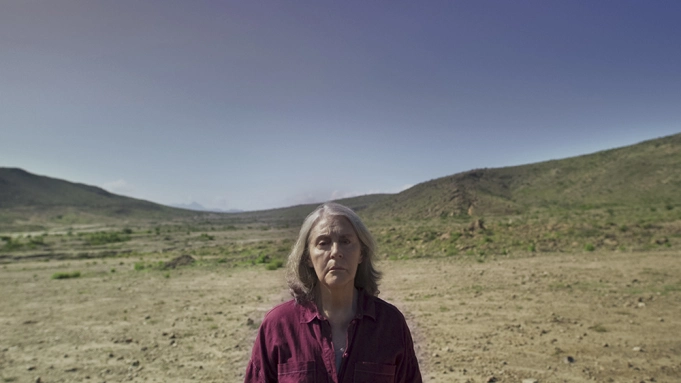 Official synopsis: Julia is a mother– or rather, one of many mothers, sisters, daughters, colleagues, who have had their lives torn by the widespread violence in a country gaging a war against its women. Julia is searching for Ger, her daughter. And in her search, she will weave through the stories and struggles of the different women she will meet.
---
BANK OF DAVE
Director: Chris Foggin
Netflix Release: January 16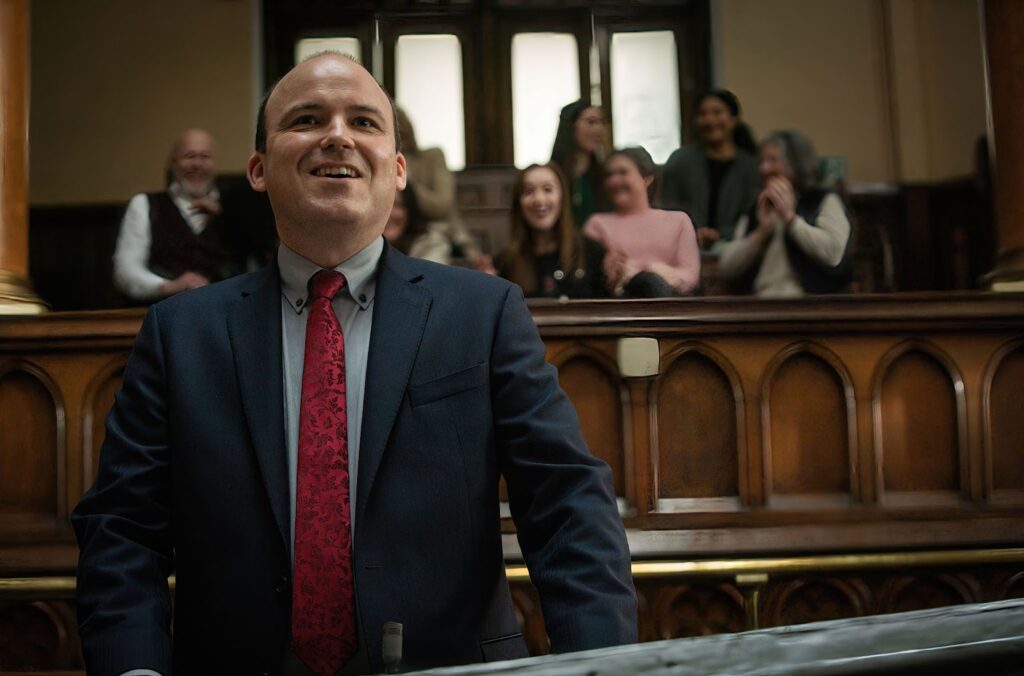 Official synopsis: This heart-warming biopic tells the true story of Dave Fishwick, a self-made millionaire who fought to set up a community bank after large-scale, elitist financial institutions failed the people in his local community in Burnley. Dave's mission to help his neighbours survive by procuring the first banking licence to be issued in over 100 years resultantly allowed Burnley partakers to thrive. 
---
YOU PEOPLE
Director: Kenya Barris
Netflix Release: January 27
Official synopsis: When a rideshare mix-up in LA brings Ezra Cohen (Jonah Hill) and Amira Mohammed (Lauren London) together, the two find themselves connecting over a shared love of streetwear and music. As they fall in love, their relationship is tested by their respective families: Ezra's progressive and semi-woke parents (Julia Louis-Dreyfus and David Duchovny) and Amira's unyielding yet concerned parents (Eddie Murphy and Nia Long) who inject themselves into their lives mercilessly. Kenya Barris' feature film directorial debut is a modern love story set amidst clashing cultures and interfaith relationships. Co-written by Kenya Barris and Jonah Hill and produced by the two alongside Kevin Misher, the comedy features an all-star ensemble cast including Sam Jay, Elliott Gould, Travis Bennett, Molly Gordon, Rhea Perlman, Deon Cole, Andrea Savage and Mike Epps.
---
PAMELA, A LOVE STORY
Director: Ryan White
Netflix Release: January 31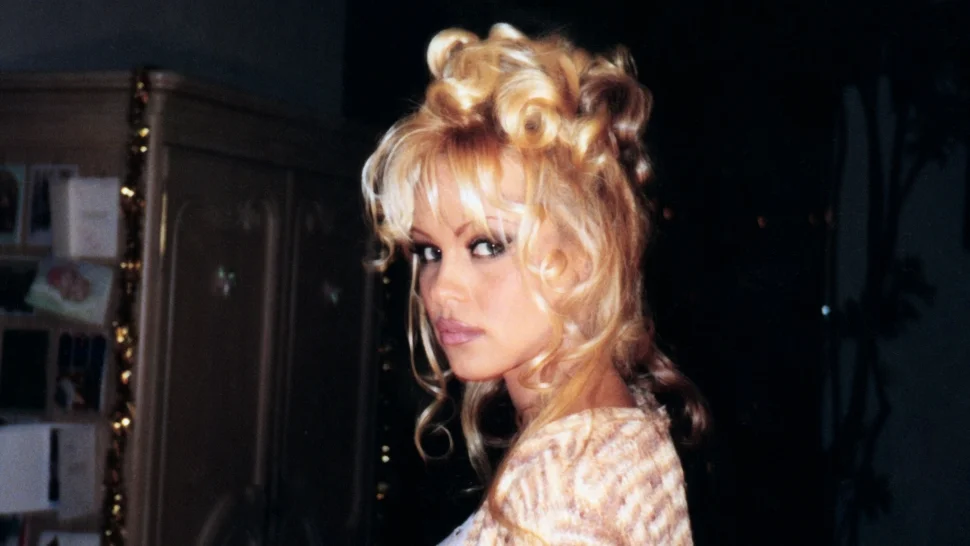 Official synopsis: An intimate and humanizing portrait of one of the world's most famous blonde bombshells, Pamela, a love story follows the trajectory of Pamela Anderson's life and career from small town girl to international sex symbol, actress, activist and doting mother.
---
NEW ON NETFLIX: JANUARY 2023 SHOWS & ORIGINAL SERIES
KALEIDOSCOPE
Creator: Eric Garcia
Netflix Release: January 1
Full Review: Kaleidoscope (Review): Netflix's Latest Gamble Pays Off
Official synopsis: Spanning 25 years, Kaleidoscope (previously titled Jigsaw) is an all-new anthology series following a crew of masterful thieves and their attempt to crack a seemingly unbreakable vault for the biggest payday in history. Guarded by the world's most powerful corporate security team, and with law enforcement on the case, every episode reveals a piece of an elaborate puzzle of corruption, greed, vengeance, scheming, loyalties and betrayals. How did the crew of thieves plan it? Who gets away with it? Who can be trusted?
---
MADOFF: THE MONSTER OF WALL STREET (LIMITED SERIES)
Creator: Joe Berlinger
Netflix Release: January 3
Official synopsis: Madoff: The Monster of Wall Street reveals the truth behind Bernie Madoff's infamous $64 billion-dollar global Ponzi scheme, the largest in history, that shattered the lives of countless individual investors who had placed their trust in the revered Wall Street statesman. With unique access to whistleblowers, employees, investigators, and victims, and never-before-seen video depositions of Madoff himself, this four-part documentary series traces Madoff's rise from humble beginnings to one of the most influential power brokers on Wall Street.
Through an innovative visual approach and an entertaining, edge-of-your-seat financial thriller tone, prolific filmmaker Joe Berlinger reveals the genesis and, for the first time, the mechanics of Madoff's fraudulent investment advisory business, uncovering how the fraud was not just the brainchild of one evil genius, as many people came to believe. Madoff: The Monster of Wall Street reveals a cadre of co-conspirators and a financial system rife with institutions that were willing to turn a blind eye to Madoff's suspicious behavior, prompting the obvious nagging question: Could such a blatant and destructive fraud happen again?
---
WOMAN OF THE DEAD (TOTENFRAU)
Creator: Nicolai Rohde
Netflix Release: January 5
Official synopsis: Story about the lengths a passionate woman will go to for vengeance after her husband's death and the tug-of-war between good and evil that exists in all of us.
---
COPENHAGEN COWBOY
Creator: Nicolas Winding Refn
Netflix Release: January 5
Official synopsis: Copenhagen Cowboy is a thrill-inducing, neon-drenched noir series set across six episodes which follows enigmatic young heroine, Miu. After a lifetime of servitude and on the verge of a new beginning, she traverses the ominous landscape of Copenhagen's criminal netherworld. Searching for justice and enacting vengeance, she encounters her nemesis, Rakel, as they embark on an odyssey through the natural and the supernatural. The past ultimately transforms and defines their future, as the two women discover they are not alone, they are many.
---
GINNY & GEORGIA, SEASON 2
Creator: Sarah Lampert
Netflix Release: January 5
Official synopsis: How do you live with the knowledge that your mother is a murderer? That's what Ginny is going to have to figure out. Burdened with the new understanding that Kenny – her step-dad – didn't die of natural causes, now Ginny must deal with the fact that Georgia not only killed, she killed to protect Ginny. Georgia on the other hand would much prefer that the past be left in the past, after all, she's got a wedding to plan! But the funny thing about Georgia's past is that it never stays buried for long…
---
THE MAKANAI: COOKING FOR THE MAIKO HOUSE
Creator: Hirokazu Kore-eda
Netflix Release: January 12
Official synopsis: After graduating from junior high school, 16-year-old Kiyo leaves her home of Aomori and heads to Kyoto with her friend Sumire with dreams of becoming a beautiful maiko (apprentice geisha). However, she is told she is not suited to being one. As a tearful Kiyo is about to return to Aomori, her skill for cooking is discovered and she is hired as a makanai, a cook for a house where maikolive together. During this time, Sumire rapidly grows into a beautiful maikoand becomes famous along the streets of the traditional Gion town. The beautiful, fun, and delicious days of a makanaiand a maikostart here.
---
VIKINGS: VALHALLA, SEASON 2
Creator: Jeb Stuart
Netflix Release: January 12
Official synopsis: Set over a thousand years ago in the early 11th century, VIKINGS: VALHALLA chronicles the heroic adventures of some of the most famous Vikings who ever lived — the legendary explorer Leif Eriksson (Sam Corlett), his fiery and headstrong sister Freydis Eriksdotter (Frida Gustavsson), and the ambitious Nordic prince Harald Sigurdsson (Leo Suter). Season Two finds our heroes shortly after the tragic fall of Kattegat; an event that has shattered their dreams and altered their destinies. Finding themselves suddenly fugitives in Scandinavia they are forced to test their ambitions and courage in worlds beyond the fjords of Kattegat.
---
SKY ROJO, SEASON 3
Creator: Alex Pina
Netflix Release: January 13
Official synopsis: The new episodes will take place six months after the final battle. Coral (Verónica Sánchez), Wendy (Lali Espósito) and Gina (Yany Prado) discover that peace is nothing more than that deceptive feeling between periods of terror. When their new life is blown to pieces, the girls understand that the past always returns and that if they ever really want to be free, they'll have to bury it. Or bury Romeo (Asier Etxeandia) – same difference.
---
BREAK POINT
Netflix Release: January 13
Official synopsis: From the team behind F1: Drive to Survive, Break Point follows a select group of top tennis players on and off the court as they compete in gruelling Grand Slams and tournaments all over the world. Their dream: lifting a trophy and becoming number one. As some of tennis' legends reach the twilight of their careers, this is the chance for a new generation to claim the spotlight. Break Point gets up close and personal with these players over a year competing across the globe in the ATP and WTA tours. From career-threatening injuries and emotional heartbreak, to triumphant victories and personal moments off the court, viewers will get a behind the scenes look at the pressure-tested lives of some of the best tennis players in the world.
---
JUNJI ITO MANIAC
Netflix Release: January 19
Official synopsis: Horror manga masterpieces penned by king of the genre Junji Ito are coming to Netflix in 2023 in an anime series. From Ito's wealth of works, 20 outstanding stories with the shared theme of madness will be animated. Stories include Hanging Blimp, Tomie・Photo, Four x Four Walls and Intruder.
---
THAT '90S SHOW
Creators: Gregg Mettler, Bonnie Turner & Lindsey Turner
Netflix Release: January 19
Official synopsis: Hello, Wisconsin! It's 1995 and Leia Forman, daughter of Eric and Donna, is visiting her grandparents for the summer, where she bonds with a new generation of Point Place kids under the watchful eye of Kitty and the stern glare of Red. Sex, drugs and rock 'n roll never dies, it just changes clothes.
---
REPRESENT
Creators: Jean-Pascal Zadi & François Uzan
Netflix Release: January 20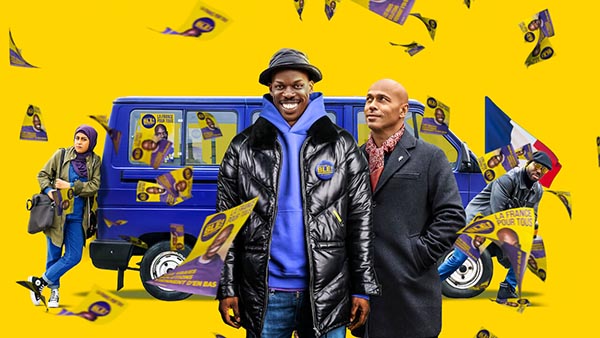 Official synopsis: Represent is a comedy created by Jean-Pascal Zadi and François Uzan. It is directed by Jean-Pascal Zadi who plays Stéphane Blé, an idealistic educator who is inadvertently thrust into the French presidential race.
---
LOCKWOOD & CO.
Creator: Joe Cornish
Netflix Release: January 27
Official synopsis: In a world plagued by ghosts, where giant corporations employ psychic teens to battle the supernatural, only one company operates without adult supervision, and its name is Lockwood & Co. Run by Anthony Lockwood, a rebellious young entrepreneur haunted by his mysterious past, his brilliant but eccentric sidekick George and a newly arrived, supremely gifted girl called Lucy, this renegade trio are about to unravel a terrifying mystery that will change the course of history.
---
READ ALSO: