New on Netflix in June 2023: Original Movies & Series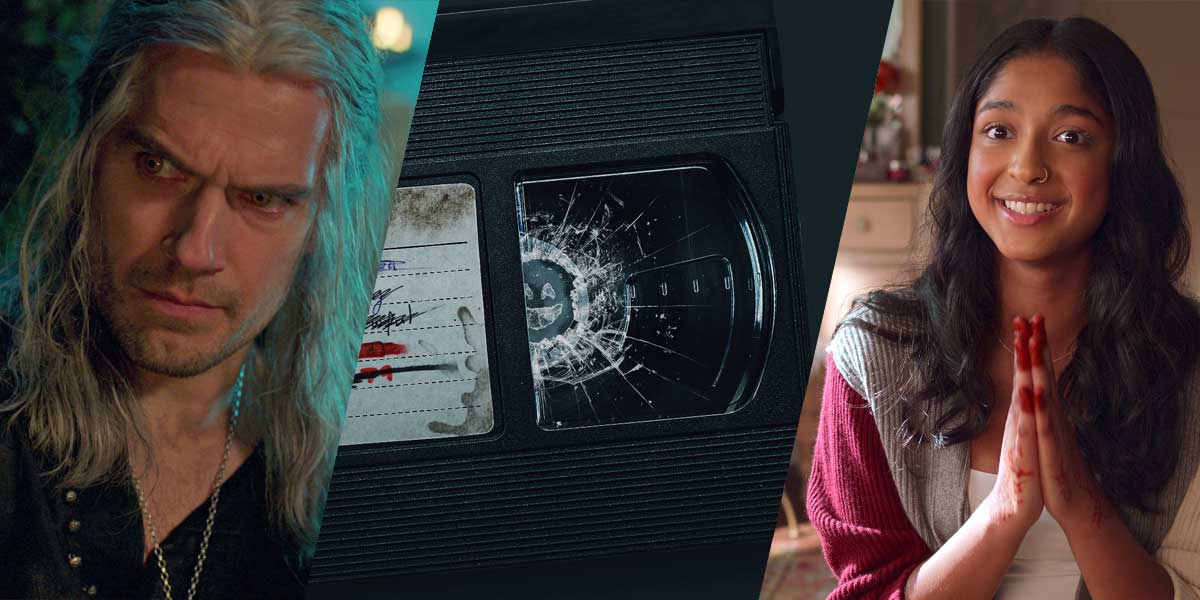 (Netflix)
New on Netflix in June 2023: all the new original movies and series to stream this month! From Black Mirror to The Witcher and more films, shows and new releases.
*Toss a coin to your Witcher, o valley of plenty…* That's right, The Witcher is back this month! But there's a lot more to be excited about in June 2023, with many more new Netflix original movies and series to stream and binge watch on the streaming platform! This month, we're getting new seasons of Black Mirror and Never Have I Ever, promising original shows, many exciting films and more new releases!
Here's a list of all the new original movies, shows and original series coming to Netflix this month! Find them all below and come back soon for our reviews!
---
NEW ON NETFLIX: JUNE 2023 MOVIES
A BEAUTIFUL LIFE
Director: Mehdi Avaz
Netflix Release: June 1
Official synopsis: Elliott, a young fisherman with an extraordinary voice, gets the chance of a lifetime when he is discovered by the successful high-profile music manager, Suzanne. Suzanne soon pairs Elliott with her estranged daughter and music producer, Lilly. On his way to becoming a star, struggles from the past threaten not only his big breakthrough, but also the budding love with Lilly.
---
YOU DO YOU
Director: Cemal Alpan
Netflix Release: June 9
Official synopsis: Merve chose the bohemian life, but it didn't choose her back. Faced with eviction, she starts a new job — and stumbles into a spicy setup with her boss.
---
EXTRACTION 2
Director: Sam Hargrave
Netflix Release: June 16
Official synopsis: Chris Hemsworth returns as Tyler Rake in EXTRACTION 2, the sequel to Netflix's blockbuster action film EXTRACTION. After barely surviving the events of the first movie, Rake is back as the Australian black ops mercenary, tasked with another deadly mission: rescuing the battered family of a ruthless Georgian gangster from the prison where they are being held.
---
BLACK CLOVER
Director: Ayataka Tanemura
Netflix Release: June 16
Official synopsis: The popular comic Black Clover, which has been published in Weekly Shonen Jump (Shueisha) and has sold over 17 million copies, will be made into a movie for the first time! The title will be Black Clover: Sword of the Wizard King, and it will premiere on Netflix globally on March 31, 2023.
The story of the movie will be an original story not depicted in the comics. The film will be supervised by Yūki Tabata, the author of the original manga, and will tell the story of the Wizard King, which was not revealed in the original manga.
In a world where magic is everything, Asta, a boy who was born with no magic, aims to become the "Wizard King," to overcome adversity, prove his power, and keep his oath with his friends.
---
THROUGH MY WINDOW: ACROSS THE SEA
Director: Marçal Forés
Netflix Release: June 22
Official synopsis: Ares has gone to study in Stockholm, and he and Raquel are in a long-distance relationship, which is more challenging than they had expected. When summer arrives and they meet again, the long separation and the people they have met during that time will challenge what they thought was an unbreakable bond.
---
INUMBER INUMBER: JOZI GOLD
Director: Donovan Marsh
Netflix Release: June 23
Official synopsis: In the criminal underworld of Johannesburg, South Africa, a jaded undercover cop is tasked with cracking the biggest gold heist in African history. Will he follow the law and protect the wealth of a fat cat dictator? Or help an audacious heist crew succeed?
---
RUN RABBIT RUN
Director: Daina Reid
Netflix Release: June 28
Official synopsis: As a fertility doctor, Sarah has a firm understanding of the cycle of life. However, when she is forced to make sense of the increasingly strange behavior of her young daughter, Sarah must challenge her own beliefs and confront a ghost from her past. Starring Sarah Snook, Lily LaTorre, Damon Herriman and Greta Scacchi.
---
ELDORADO: EVERYTHING THE NAZIS HATE
Director: Benjamin Cantu
Netflix Release: June 28
Official synopsis: In Berlin of the late Golden Twenties, the Eldorado is legendary – a decadent and hedonistic nightclub in which gays, lesbians and trans people dance cheek to cheek with the rich and powerful. They let loose to the electrifying music of the Weintraub Syncopators, intoxicated by the smells of perfume, rouge and manly sweat. But the Eldorado is also a space of contradictions, in which some openly gay visitors come dressed in Nazi uniforms.
---
NIMONA
Directors: Nick Bruno & Troy Quane
Netflix Release: June 30
Official synopsis: When a knight in a futuristic medieval world is framed for a crime he didn't commit, the only one who can help him prove his innocence is Nimona — a mischievous teen who happens to be a shapeshifting creature he's sworn to destroy.
---
NEW ON NETFLIX: JUNE 2023 ORIGINAL SERIES & SHOWS
LEGO NINJAGO: DRAGONS RISING
Netflix Release: June 1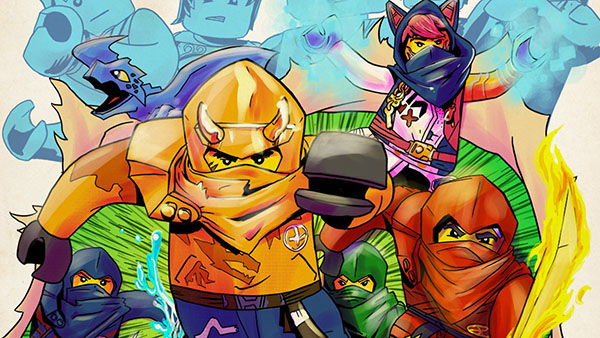 Official synopsis: Many legendary realms have suddenly combined into one, but their union is unstable. A Spinjitzu Ninja Master must train a new generation of heroes to help find Elemental Dragons who can save the planet before the forces of evil use the same dragon energy to destroy this new world.
---
THE DAYS
Creators: Masaki Nishiura & Hideo Nakata
Netflix Release: June 1
Official synopsis: Over the course of eight episodes, this multi-layered drama faithfully captures a disastrous incident from three different perspectives based on careful research. "What happened there on that day?" This story seeks to answer this question based on the true events of seven intense days from the perspectives of government, corporate organizations, and the people on site risking their lives.
---
VALERIA SEASON 3
Netflix Release: June
Official synopsis: New love triangles. New life stages. Birthdays welcoming a new decade. The same four friends to navigate through it all together.
---
BARRACUDA QUEENS
Netflix Release: June 5
Official synopsis: Loosely inspired by true events, Barracuda Queens follows a group of young women in the 90s who commit burglaries in an attempt to rebel, seek thrills and get revenge on men who have done them wrong. The show draws an image of a world where some get away with crime, and others do not.
---
ARNOLD
Creator: Lesley Chilcott
Netflix Release: June 7
Official synopsis: This three part documentary series chronicles Arnold Schwarzenegger's journey from the countryside of Austria to the highest echelons of the American dream. In a series of candid interviews Schwarzenegger, his friends, foes, co-stars and observers cover everything from his days pumping iron to his triumphs in Hollywood, his time governing the state of California and both the joys and turbulence of his family life in a tale that matches his larger-than-life persona.
---
NEVER HAVE I EVER SEASON 4
Netflix Release: June 8
Official synopsis: Never Have I Ever is a coming-of-age comedy about the complicated life of a modern-day first-generation Indian American teenage girl. The series stars Maitreyi Ramakrishnan as Devi, an overachieving high school student who has a short fuse that gets her into difficult situations. Never Have I Ever is created by executive producers, Mindy Kaling and Lang Fisher, with Fisher serving as the showrunner. Never Have I Ever is produced by Universal Television, a division of Universal Studio Group, and executive produced by 3 Arts Entertainment's Howard Klein and David Miner.
---
TOUR DE FRANCE: UNCHAINED
Netflix Release: June 8
Official synopsis: 'Tour de France: Unchained' closely follows all the Tour's actors, from riders to team managers, to understand the multiple stakes of a race that has become a true international symbol, broadcasted in 190 territories. The backstages of iconic teams will be unveiled, from the preparation phase to the finish line in Paris: AG2R Citroën Team, Alpecin-Fenix, EF Education-EasyPost, Groupama-FDJ cycling Team, Ineos Grenadiers, BORA-hansgrohe, Team Jumbo-Visma and Team Quick-Step Alpha Vinyl.
---
THIS WORLD CAN'T TEAR ME DOWN
Creator: Zerocalcare
Netflix Release: June 9
Official synopsis: An old friend returns to the neighborhood after several years away and struggles to recognize the world in which he grew up. Zerocalcare would like to do something for him but realizes that he is unable to help him feel at home again and make the right choice to find his place in the world.
In This world can't tear me down, the narrative world, the unique language and the iconic and unmistakable characters of the Zerocalcare universe will return. Zero, Sarah, Secco, the Armadillo, the inevitable conscience of Zero, once again voiced by the unmistakable voice of Valerio Mastandrea, will be joined by a new main character: Cesare.
---
TEX MEX MOTORS
Netflix Release: June 9
Official synopsis: Junkers turn into jewels when they're in the hands of these pros, who bring cars from Mexico to El Paso for radical restorations in this lively series.
---
THE PLAYING CARD KILLER
Director: Amanda Sans Pantling
Netflix Release: June 9
Official synopsis: Alfredo Galán Sotillo killed six people and tried to kill three others becoming the Spanish first serial killer. He chose his victims randomly and kill them with a pistol he illegally brought to Spain from Bosnia where he was with the Spanish Army on a humanitarian mission. Alfredo was sentenced to 142 years in prison, where he'll serve the maximum, 25 years. He will be released from prison when he is 52 years.
---
BLOODHOUNDS
Netflix Release: June 9
Official synopsis: Two youngsters mired in a ruthlessly cutthroat money lending business risk their lives to bring down an evil loan shark.
---
OUR PLANET II
Netflix Release: June 14
Official synopsis: From the Emmy Award-winning team behind Planet Earth and Our Planet comes Our Planet II. At any given moment on planet Earth, billions of animals are on the move. Captured with spectacular and innovative cinematography, Our Planet II unravels the mysteries of how and why animals migrate to reveal some of the most dramatic and compelling stories in the natural world.
---
BLACK MIRROR SEASON 6
Creator: Charlie Brooker
Netflix Release: June 15
Official synopsis: Expect the unexpected. The long-awaited return of Charlie Brooker's dark, satirical anthology series which reinvents itself with each new episode. The sixth season of Black Mirror is the most unpredictable, unclassifiable and unexpected yet.
---
THE WITCHER SEASON 3
Netflix Release: June 29
Official synopsis: As monarchs, mages, and beasts of the Continent compete to capture her, Geralt takes Ciri into hiding, determined to protect his newly-reunited family against those who threaten to destroy it. Entrusted with Ciri's magical training, Yennefer leads them to the protected fortress of Aretuza, where they hope to uncover more about the girl's untapped powers; instead, they discover they've landed in a battlefield of political corruption, dark magic, and treachery. They must fight back, put everything on the line – or risk losing each other forever.
---
CELEBRITY
Director: Kim Cheol-kyu
Netflix Release: June 30
Official synopsis: Celebrity is a Netflix series that depicts the true reality of the glamorous and competitive life of celebrities encountered by Seo A-ri, who jumps into their world where fame will bring riches.
---
READ ALSO: