New on Netflix in February 2023: Original Movies & Series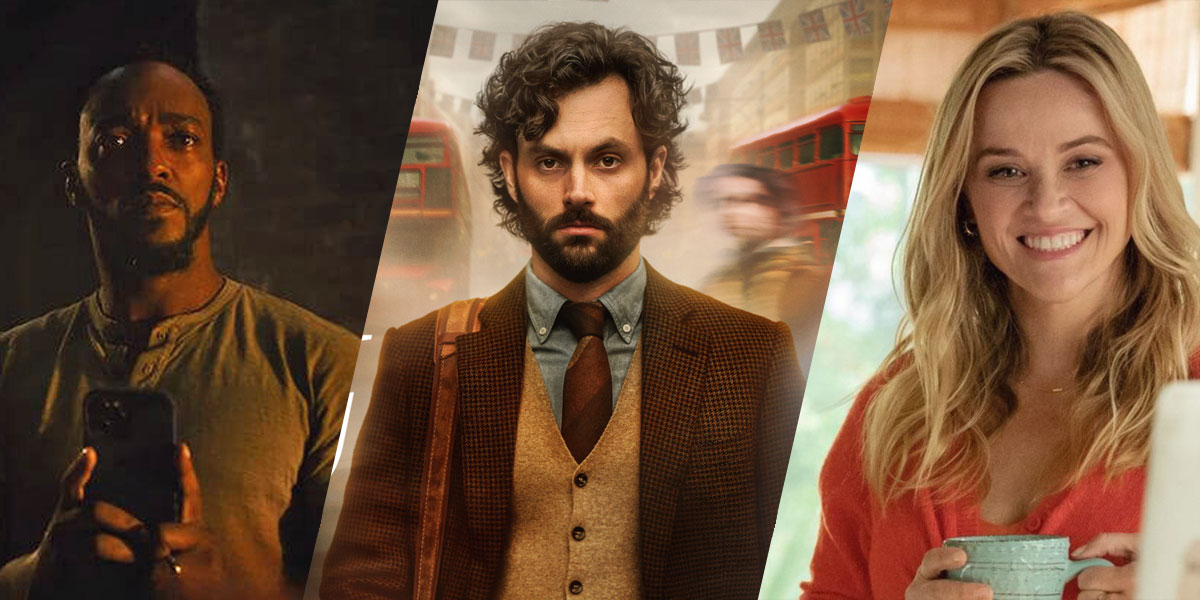 We Have a Ghost, You Season 4, Your Place or Mine (Netflix)
New on Netflix in February 2023: All the original movies and shows coming to the streaming platform, from You Season 4 to more films and series!
Many new original movies and series will hit Netflix in February 2023! This month will give us a rom-com with Reese Witherspoon and Ashton Kutcher, a new thriller from Freaky's Christopher Landon starring Anthony Mackie and David Harbour, a series about the world's richest dog, and more!
Here are all the new films, shows and original series coming to Netflix this month! Find them all below and come back soon for our reviews!
---
NEW ON NETFLIX: FEBRUARY 2023 MOVIES
INFIESTO
Director: Patxi Amezcua
Netflix Release: February 3
Official synopsis: March 2020. On the first day of the state of emergency, two detectives are called to a small mining town in the Asturian lowlands where a young woman has appeared that had been missing for years. While the world is falling apart and personal tragedy strikes all around, the detectives soon notice that the virus might not be the only dark force at work.
---
TRUE SPIRIT
Director: Sarah Spillane
Netflix Release: February 3
Official synopsis: When the tenacious young sailor Jessica Watson (Teagan Croft) sets out to be the youngest person to sail solo, non-stop and unassisted around the world, many expect her to fail. With the support of her sailing coach and mentor Ben Bryant (Cliff Curtis) and her parents (Josh Lawson and Academy Award winner Anna Paquin), Jessica is determined to accomplish what was thought to be impossible, navigating some of the world's most challenging stretches of ocean over the course of 210 days.
---
BILL RUSSELL: LEGEND
Director: Sam Pollard
Netflix Release: February 8
Official synopsis: The remarkable life and legacy of an NBA superstar and civil rights icon is captured in the documentary Bill Russell: Legend. This two-part film from award-winning director Sam Pollard (MLK/FBI, Lowndes County and the Road to Black Power) features the last interview with Bill prior to his passing in 2022 as well as access to his sprawling personal archives.
On the court, Russell went on to lead each and every one of his basketball teams to championships – two back-to-back NCAA titles, a gold medal at the 1956 Melbourne Olympic Games, and 11 championship titles in his thirteen-year career as a Boston Celtic (his last two as the first Black head coach in NBA history).
Off the court Russell was a force in the fight for human rights – marching with Martin Luther King Jr., leading boycotts in the NBA over racist practices and speaking out against segregation – efforts which earned him the Presidential Medal of Freedom. Narrated by actors Jeffrey Wright and Corey Stoll and featuring exclusive interviews with the icon's family and friends as well as Steph Curry, Chris Paul, "Magic" Johnson, Larry Bird, Jim Brown and more, Bill Russell: Legend illuminates the ways in which Russell stood tall in every sense of the word.
---
10 DAYS OF A GOOD MAN
Director: Uluç Bayraktar
Netflix Release: February 10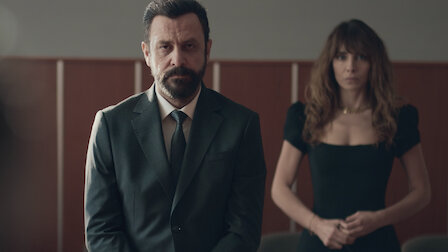 Official synopsis: Harmless, self-sacrificing, trustworthy, virtuous, moral and… what's the use of being a good person? If you've never done anybody harm your entire life, can you say you're really a good person? If you are willing to get your hands dirty for justice, does that make you a bad person?
"Ten days": a series that will be adapted into three films from the book trilogy, as a whole will be telling the story of Sadik turning from an ordinary person into an anti-hero, while looking for an answer to these major questions. While Sadik changes from good to bad, from bad to indifferent, those who cross his path get their share from the quakes in his life and none of them manage to stay as clean and innocent as their first day.
---
YOUR PLACE OR MINE
Director: Aline Brosh McKenna
Netflix Release: February 10
Official synopsis: Debbie (Reese Witherspoon) and Peter (Ashton Kutcher) are best friends and total opposites. She craves routine with her son in LA; he thrives on change in NY. When they swap houses and lives for a week they discover what they think they want might not be what they really need.
---
UNLOCKED
Director: Kim Tae Joon
Netflix Release: February 17
Official synopsis: On her way home from work, Na-mi (Chun Woo-hee) loses her smartphone, containing everything about her. Jun-yeong (Yim Si-wan) finds Na-mi's phone and returns it to her, but after installing spyware. By tracking her everyday life, he learns all he can about Na-mi— her whereabouts, hobbies, tastes, work life, finances, and social network. And he approaches her by concealing his true identity.
In the meantime, police detective Ji-man (Kim Hie-won) finds traces of his son Jun-yeong at a murder crime scene. He secretly investigates Jun-yeong, suspecting the worst. Na-mi is relieved to have found her phone, but not too long, her ordinary life turns upside down and spirals out of control. All because she only lost her phone, her entire life is imperiled.
---
THE STRAYS
Director: Nathaniel Martello-White
Netflix Release: February 22
Official synopsis: Deputy head of a private school Neve (Ashley Madekwe) lives with her husband Ian (Justin Salinger), and teenage children, Sebastian (Samuel Small) and Mary (Maria Almeida) in a nice house in an idyllic country town. But her carefully crafted upper-middle-class life begins to unravel with the arrival of two shadowy figures from her past, Abigail (BAFTA Award winner Bukky Bakray) and Marvin (Jorden Myrie).
---
WE HAVE A GHOST
Director: Christopher Landon
Starring: David Harbour, Jennifer Coolidge, Jahi Di'Allo Winston, Anthony Mackie, Tig Notaro, Steve Coulter, Isabella Russo
Netflix Release: February 24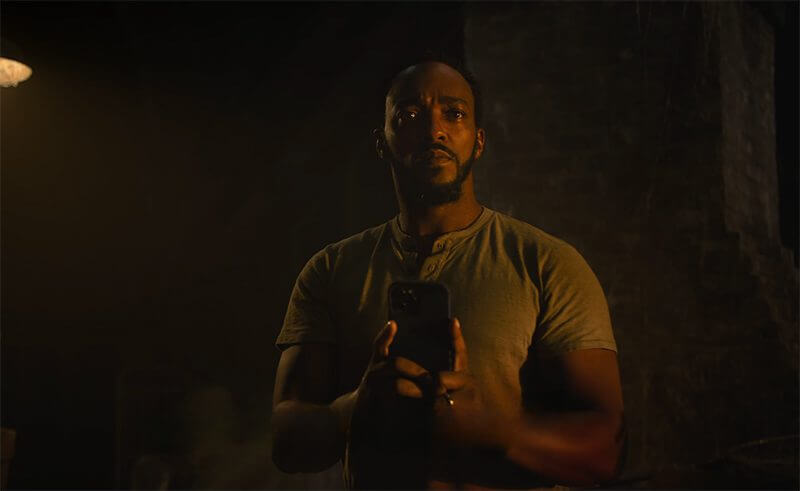 Official synopsis: Finding a ghost named Ernest haunting their new home turns Kevin's family into overnight social media sensations. But when Kevin and Ernest go rogue to investigate the mystery of Ernest's past, they become a target of the CIA.
---
NEW ON NETFLIX: FEBRUARY 2023 ORIGINAL SERIES & SHOWS
GUNTHER'S MILLIONS
Netflix Release: February 1
Official synopsis: Multi-millionaire Gunther VI lives in the lap of luxury. He travels on private planes, eats gold-flaked steaks for dinner, and surrounds himself with a glamorous entourage. He is also a German shepherd. As the legend goes, Gunther's great-grandfather was originally owned by a mysterious countess whose son died tragically. Having no heirs, the countess bequeathed her considerable fortune to her beloved dog. She placed him in the care of her son's close friend, an Italian pharmaceutical heir and aspiring impresario named Maurizio Mian.
Over the past 30 years, Mian has built an empire on behalf of his canine boss. This includes glamorous real estate purchases, controversial social experiments, and one of the biggest tax fraud schemes of all time. It's a fairy tale both beautiful and bizarre, and naturally, questions abound. In this whirlwind of a four-part investigative documentary series, executive producers Aurelien Leturgie and Emilie Dumay crisscross the globe in search of answers. They gain access to never-before-seen archival material and sit down for intimate and sometimes shocking conversations with Mian and the rest of Gunther's longtime associates in hopes of understanding the complicated truth behind the world's wealthiest pet.
---
FREERIDGE
Creator: Lauren Iungerich
Netflix Release: February 2
Official synopsis: Freeridge is a coming of age comedy following sibling rivals Gloria and Ines and their friends Demi and Cameron who have unleashed a curse bringing dark misfortune into their lives. There's a new core four in town in this On My Block spinoff series and an unforgettable adventure to be had.
---
MAKE MY DAY
Creator: Makoto Honda
Netflix Release: February 2
Official synopsis: Yasuo Ohtagaki, the acclaimed manga author known for his sci-fi spectacles Moonlight Mile and Mobile Suit Gundam Thunderbolt, has created an original story for a must-see sci-fi epic that brings together talent both from Japan and abroad. Shoji Kawamori, known for designing well-known mechs including those in the Macross series, and Kiyotaka Oshiyama, designer of the demons in Devilman Crybaby, lend their talents to the mech designs.
The snowy, ice-covered planet Coldfoot is home to a precious energy-rich ore called "sig."On the surface, the planet seems to be a crime-free utopia, but in reality prisoners are used for back-breaking sig mining. Jim, a young prison guard, rushes to the site of a sudden mining accident to find a mysterious creature attacking the humans.
---
YOU: SEASON 4 PART 1
Creator: Sera Gamble
Netflix Release: February 9
Official synopsis: Based on Caroline Kepnes' best-selling novel of the same name, "What would you do for love?." When a brilliant bookstore manager crosses paths with an aspiring writer, his answer becomes clear: anything. Using the internet and social media as his tools to gather the most intimate of details and get close to her, a charming and awkward crush quickly becomes an obsession. He quietly and strategically removes every obstacle – and person – in his way.
---
MY DAD THE BOUNTY HUNTER
Creators: Everett Downing & Patrick Harpin
Netflix Release: February 9
Official synopsis: My Dad the Bounty Hunter is an animated action-comedy series. It follows close-knit siblings Lisa and Sean, who stow away on their dad's latest work trip hoping to get some quality time together. Little do they know Dad's been keeping a secret from them — he's actually the toughest bounty hunter in the galaxy! Launched into the surprise space adventure of a lifetime, Lisa and Sean discover that their seemingly average dad's job is anything but boring.
---
IN LOVE ALL OVER AGAIN
Director: Mateo Gil
Netflix Release: February 14
Official synopsis: September 2003. Irene comes to Madrid aiming to conquer the world and to become a film director. She will meet her best friends there, as well as Julio, who would be the perfect lead role for her films and her life. But life has other plans. In love all over again is a romantic comedy. A gleaming story with a dash of nostalgia about the love and friendship that blooms during collage years and the need to find your place in the world.
---
FULL SWING
Netflix Release: February 15
Official synopsis: This upcoming immersive documentary series follows a diverse group of professional golfers on and off the course. It's a relentless season of competition — enduring a high-stakes schedule week in and week out on the PGA TOUR.
The cameras will follow golf's biggest events for the first time ever including THE PLAYERS, the Masters Tournament, PGA Championship, U.S. Open, The Open Championship and the FedExCup Playoffs. The documentary will give fans a chance to get to know the players through their wins and losses. Witness what it takes to compete – and succeed – at the highest level in men's professional golf throughout the PGA TOUR season.
---
THE LAW ACCORDING TO LIDIA POET
Netflix Release: February 15
Official synopsis: It's late 19th-century Turin. The young Lidia Poët fights against everything and everyone to get what is rightfully hers: to be enrolled in the official register of lawyers. A profession, at the time, reserved exclusively for men. Nevertheless, nothing could stop her dream of becoming the first female lawyer in Italy.
---
THE UPSHAWS: PART 3
Netflix Release: February 16
Official synopsis: Bennie Upshaw (Mike Epps), the head of a Black working class family in Indianapolis, is a charming, well-intentioned mechanic and lifelong mess. He's just trying his best to step up and care for his family — wife Regina, their two young daughters and firstborn son, the teenage son he fathered with another woman — and tolerate his sardonic sister-in-law, all without a blueprint for success.
But the Upshaws are determined to make it work, and make it to the next level, together. In this upcoming part, the Upshaws continue to ride life's ups and downs, including new jobs, bigger dreams, health struggles and some major life surprises but still hanging on with the love that comes with family.
---
MURDAUGH MURDERS: A SOUTHERN SCANDAL
Netflix Release: February 22
Official synopsis: The Murdaughs were one of South Carolina's most prominent families, but the death of teenager Mallory Beach in a drunken boating accident began the unraveling of their legacy. When Paul Murdaugh – the alleged driver of the boat – and his mother Maggie are found brutally murdered, a century of corruption, power, and cover-ups in the Low Country is brought to light. The three-part series will feature first-hand accounts from those on the boat that fateful night, many of whom have not spoken about the crash or double homicide of Maggie and Paul until now, including: Paul Murdaugh's longtime girlfriend, Morgan Doughty; Mallory Beach's childhood friends, Miley Altman and Connor Cook; Mallory's boyfriend, Anthony Cook; and, several others.
---
OUTER BANKS: SEASON 3
Netflix Release: February 23
Official synopsis: After losing the gold and fleeing the Outer Banks, Season 3 finds the Pogues washed ashore on a desert island that, for a brief moment, seems like an idyllic home. Officially deemed "Poguelandia," the island's newest residents spend their days fishing, swimming, and reveling in the carefree lifestyle of their temporary dwelling.
But things quickly go south for John B, Sarah, Kiara, Pope, JJ, and Cleo when they find themselves once again caught up in a race for the treasure, quite literally running for their lives. They're broke and far from home, they can't trust anyone, Ward and Rafe are hungry for revenge, and there's a ruthless Caribbean Don who will stop at nothing to find the bounty. Was the treasure ever within their reach? Or was it all a trap to stop them once and for all? Either way, it's the Pogues against the world – and the only way out is together.
---
READ ALSO: