Loud and Clear's Movie Quarantine Challenge: How Many Have You Watched?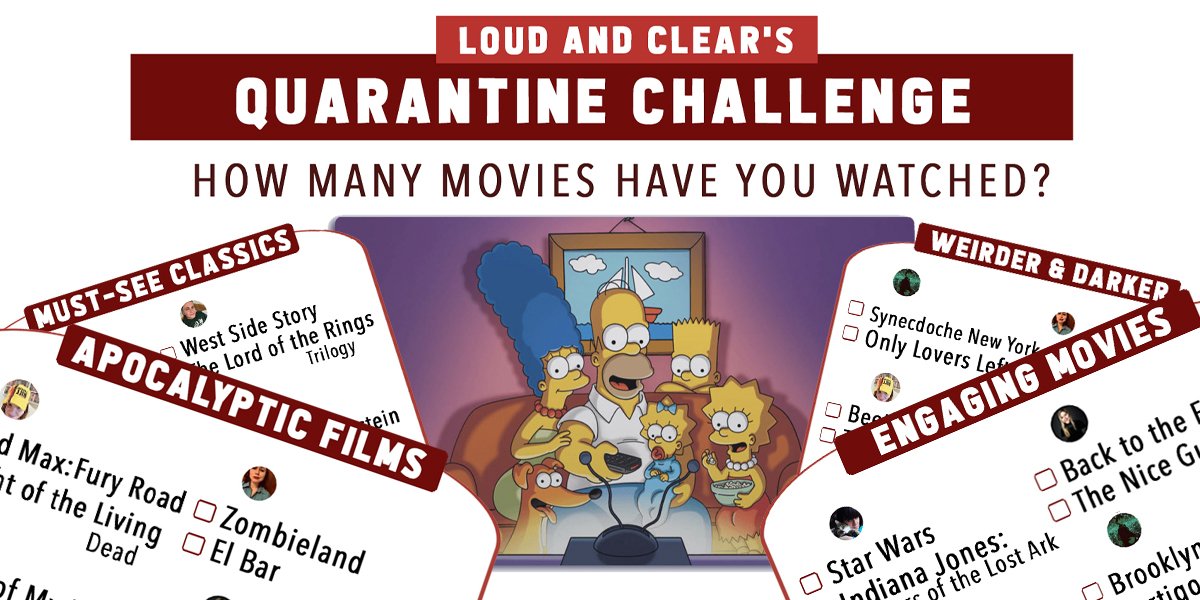 How many of these must-see movies have you watched? Join our Movie Quarantine Challenge and fill out our checklist as you watch our selection of apocalyptic films, all time classics, really engaging movies and more!
---
How have you been spending your time these past few weeks? If you're like us, you've probably been trying to beat the Coronavirus blues by binge-watching your favourite TV shows, stocking up on feel-good movies and looking for film-related activities to do online. Yet, there's only so much one can do before that familiar combination of alienation and boredom sneaks in again, so we've come up with another idea to help you pass the time. Our writers joined forces to put together Loud and Clear's Quarantine Challenge – our very own checklist of must-see classics, apocalyptic films, feel-good movies, really engaging films and… weirder & darker movies, of course!
Download our Printable Checklist in your favourite format (.PDF file behind the link / .JPG file in high quality by clicking on the image below), tick the movies you've seen and… get ready to watch some incredible choices! How many movies have you watched? Come find us on our socials (Facebook / Twitter) to share your checklists with us!
---
LOUD AND CLEAR'S QUARANTINE CHALLENGE:
CLICK HERE TO DOWNLOAD PDF FILE!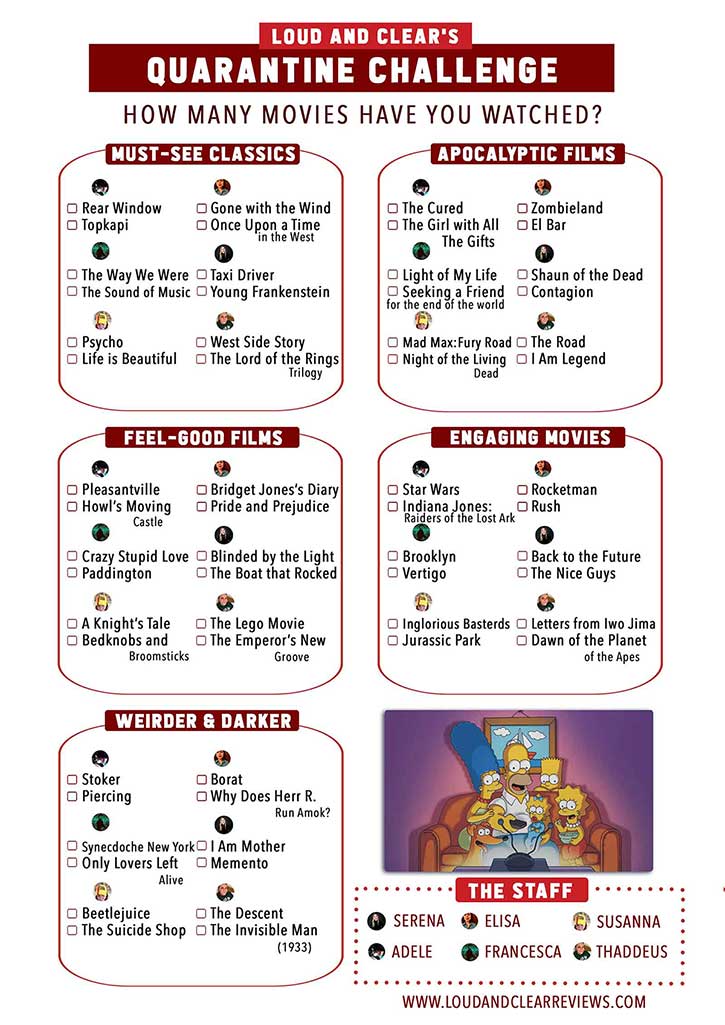 ---
JOIN US!
Be among the first to receive our monthly updates with film news, movie-inspired recipes and exclusive content! You'll only hear from us once a month. #nospam