June 2022: New Movies and Shows Out This Month

Crimes of the Future, Jurassic World: Dominion, Cha Cha Real Smooth (Neon, Universal, Apple TV+)
June 2022: this month's new releases include movies Jurassic World: Dominion, Crimes of the Future and Elvis, and shows Westworld and Only Murders in the Building.
The wait is over: Jurassic World: Dominion is about to hit theaters everywhere and we couldn't be more exciting. Not only that, but this month sees the releases of highly anticipated movies, fromBaz Luhrmann's Elvis and Cooper Raiff's Cha Cha Real Smooth to Pixar's Lightyear, as well of festival favourites, such as David Cronenberg's Crimes of the Future, Sundance hits Maika and Watcher, and Venice premieres Lost Illusions, Official Competition and Apples. Not only that, but there are many streaming releases to look forward to, starting with new seasons of The Boys (Prime), Only Murders in the Building (Hulu), Westworld (HBO) and The Umbrella Academy (Netflix), among many others, and new series from Apple TV+ (Loot), Disney Plus (Baymax! and Ms Marvel), HBO Max (Irma Vep) and many more platforms.
To help you decide what to watch this month, we've put together a list of June 2022 's most exciting new releases in this article, in order of release and divided by films you'll be able to see in theaters, on demand, and on various streaming platforms, as well as shows to stream on Amazon Prime Video, Apple TV+, Disney+, HBO Max, Hulu, Netflix, and more. Though we've prioritized U.S. releases, we've also included U.K. and global release dates where available. Scroll till the end for other events happening this month, and follow us on our socials (Twitter, Instagram, Facebook) to be notified about our new reviews!
---
1. JUNE 2022 MOVIES: IN THEATERS
AFTER BLUE
Director: Bertrand Mandico
U.S. Release: from June 3 (limited), with national rollout to follow
U.K. Release: unknown
Official synopsis: In a faraway future, on a wild and untamed female inhabited planet called After Blue, a lonely teenager named Roxy unknowingly releases a mystical, dangerous, and sensual assassin from her prison. Roxy (Paula Luna) and her mother Zora (Elina Löwensohn) are held accountable, banished from their community, and forced to track the murderer named Kate Bush down. Haunted by the spirits of her murdered friends, Roxy starts a long journey pacing the supernatural territories of this filthy paradise.
---
BENEDICTION
Director: Terence Davies
U.S. Release: June 3
U.K. Release: May 20
Full Review: Benediction Review: The Aftermath of War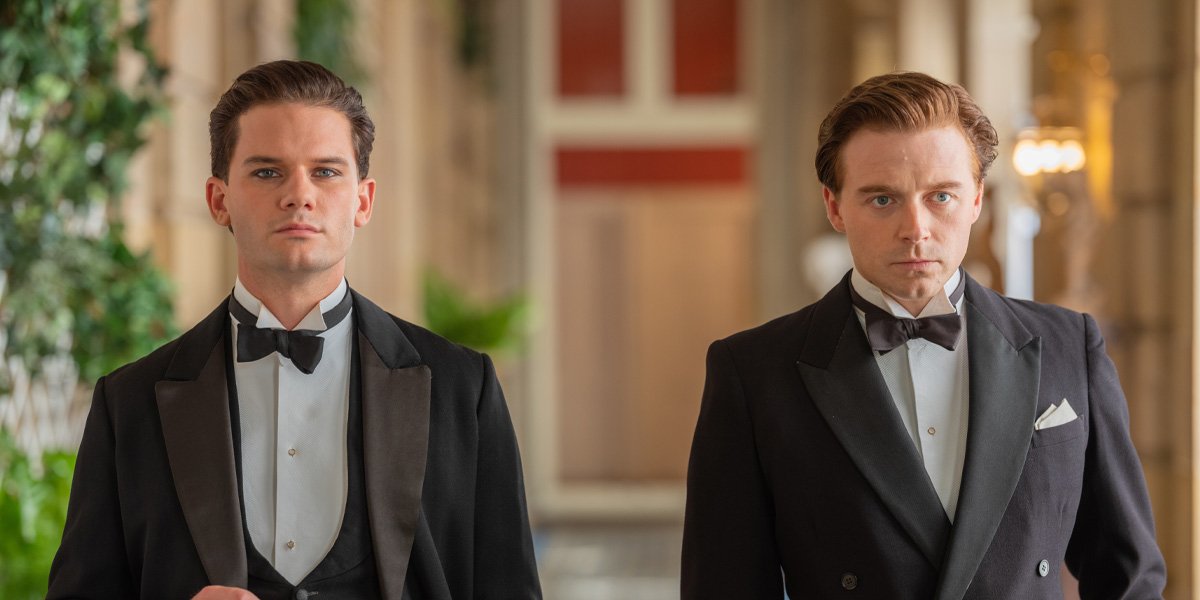 Official synopsis: Written and directed by acclaimed filmmaker Terence Davies, Benediction explores the turbulent life of WWI poet Siegfried Sassoon (Jack Lowden). The writer and soldier was a complex man who survived the horrors of fighting in the First World War and was decorated for his bravery but who became a vocal critic of the government's continuation of the war when he returned from service. His poetry was inspired by his experiences on the Western Front, and he became one of the leading war poets of the era. Adored by members of the aristocracy as well as stars of London's literary and stage world, he embarked on affairs with several men as he attempted to come to terms with his homosexuality. At the same time, broken by the horror of war, he made his life's journey a quest for salvation, trying to find it within the conformity of marriage and religion.
---
BERGMAN ISLAND
Director: Mia Hansen-Løve
U.K. Release: June 3
U.S. Release: October 15, 2021
Full Review: Bergman Island: Melancholic Musings on Marriage and Moviemaking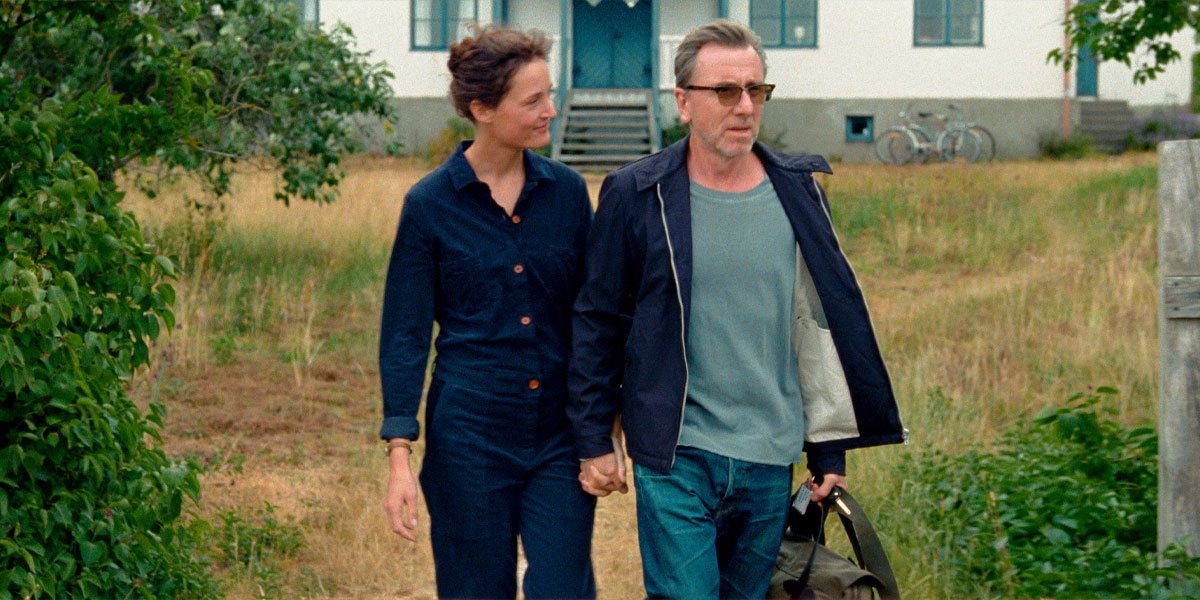 Official synopsis: Chris (Vicky Krieps) and Tony (Tim Roth) are filmmakers, hoping to find inspiration for their next films as they retreat to the Swedish island to work on their screenplays. Meanwhile Amy (Mia Wasikowska) and Joseph (Anders Danielsen Lie), who were once lovers, are staying on Fårö to celebrate the wedding of their friend. As the summer passes by, the lines between reality and fiction become increasingly blurred as reminders of Bergman's legacy playfully influence both stories. Laced with characteristically semi-autobiographical elements, Hansen-Løve's latest is a mischievous and elegant contemplation of love, memory and the journey of the creative process.
---
CRIMES OF THE FUTURE
Writer & Director: David Cronenberg
US Release: June 3
Full Review: Crimes of the Future: Cronenberg's Cinematic Comeback Divides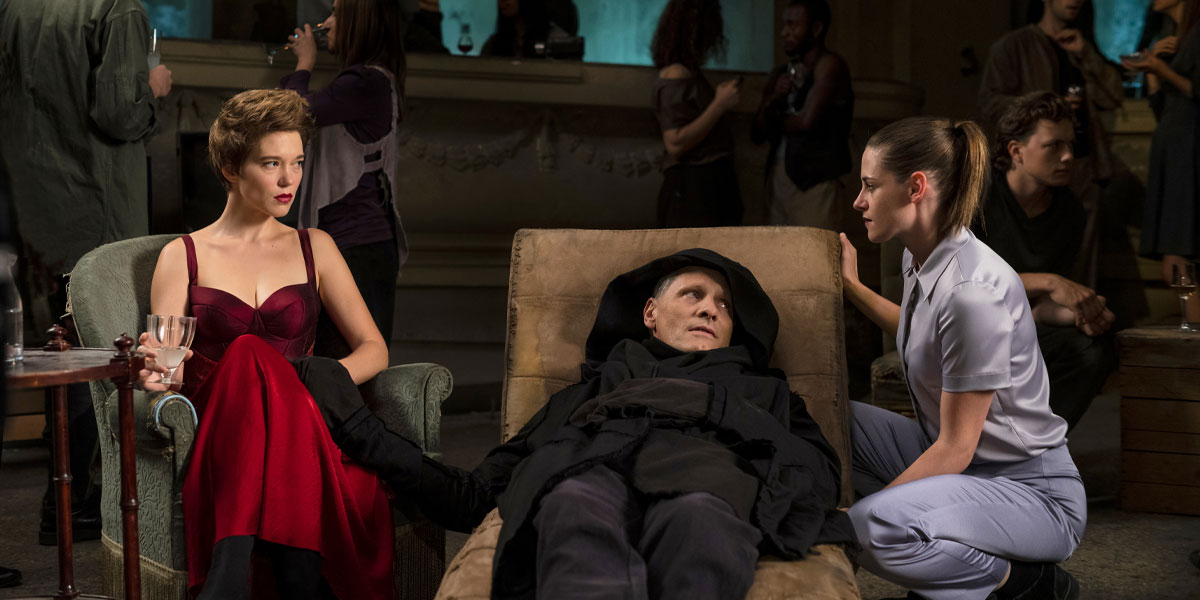 Official synopsis: As the human species adapts to a synthetic environment, the body undergoes new transformations and mutations. With his partner Caprice (Léa Seydoux), Saul Tenser (Viggo Mortensen), celebrity performance artist, publicly showcases the metamorphosis of his organs in avant-garde performances. Timlin (Kristen Stewart), an investigator from the National Organ Registry, obsessively tracks their movements, which is when a mysterious group is revealed… Their mission – to use Saul's notoriety to shed light on the next phase of human evolution.
---
MAIKA, THE GIRL FROM ANOTHER GALAXY
Director: Ham Tran
U.S. Release: June 3
U.K. Release: unknown
Full Review: Maika: A Cute Nostalgic Ride for 90s and 2000s Kids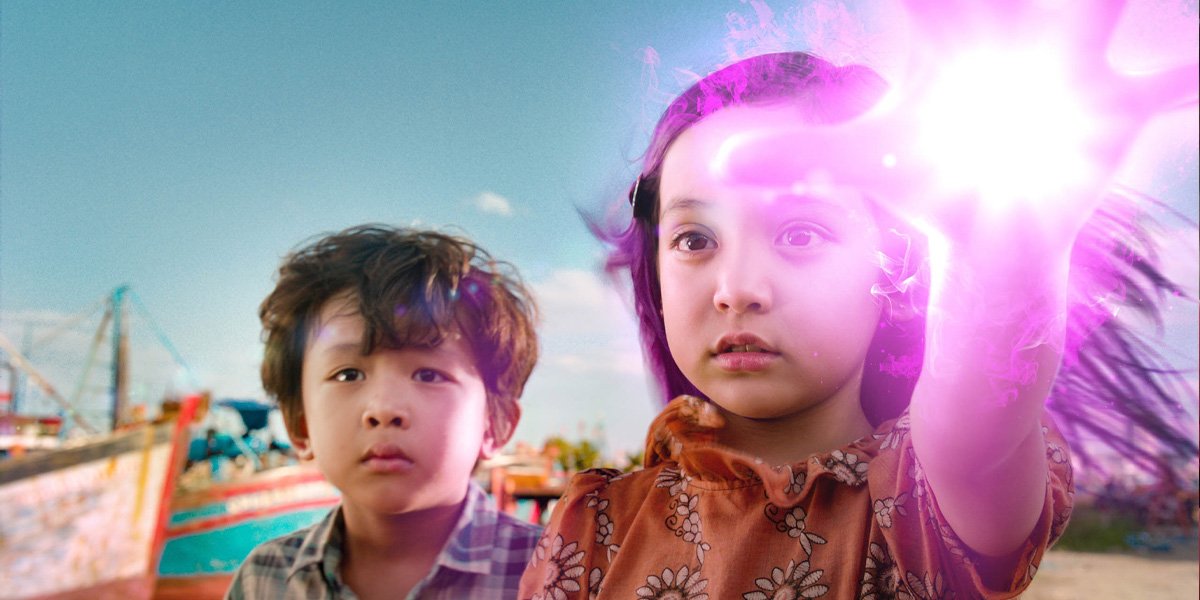 Official synopsis: After losing his mother to illness and his best friend to an unexpected move, a young boy discovers a crashed spaceship and makes a new friend with awesome powers (even though she may need a little help with her earthly social skills). Together, the duo embarks on a zany, fun-filled adventure that explores themes of friendship, family, and compassion, all while coming up with creative, kid-approved strategies to take on the bad guys and help Maika find her way home.
---
WATCHER
Director: Chloe Okuno
U.S. Release: June 3
U.K. Release: unknown
Full Review: Watcher: Maika Monroe Makes Her Return to Horror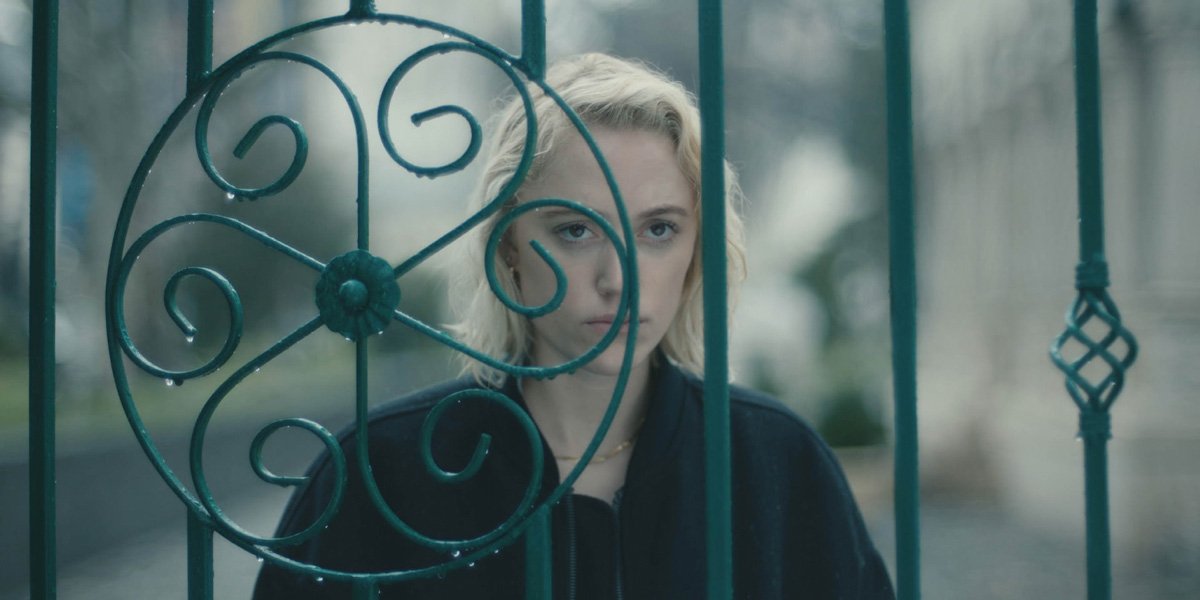 Official synopsis: In Watcher, Julia (Maika Monroe) joins her husband (Karl Glusman) when he relocates to his family's native Romania for a new job. Having recently abandoned her acting career, she finds herself frequently alone and unoccupied. One night, people-watching from her picture window, she spots a vague figure in an adjacent building, who seems to be looking back at her. Soon after, while alone at a local movie theater, Julia's sense of being watched intensifies, and she becomes certain she's being followed — could it be the same unknown neighbor? Meanwhile, a serial killer known as The Spider stalks the city.
---
WE ARE THE THOUSAND
Director: Anita Rivaroli
U.S. Release: June 3
U.K. Release: May 20
Official synopsis: From director Anita Rivaroli, We Are The Thousand proves that together impossible goals can be reached. Like playing "Learn to Fly" as a tribute to your favorite rock band, the Foo Fighters, by putting together 1,000 musicians playing perfectly in synch. Or convincing Dave Grohl to come and play in the small village of Cesena, Italy. It's what the Rockin' 1000 achieved, a group of Italian friends who became a global community, bringing together musicians from all around the world. We Are The Thousand is the story of how the largest rock band on the planet came to be: over nineteen thousand musicians, amateurs and pros from every age group and social background, united by one passion: rock 'n' roll.
---
I'M CHARLIE WALKER
Director: Patrick Gilles
U.S. Release: June 10 (in select theaters and on VOD)
U.K. Release: unknown
Official synopsis: Based on a true story, Mike Colter stars as trucking and construction entrepreneur Charlie Walker. In 1971, two oil tankers violently collided off the San Francisco Coast spilling millions of gallons of crude oil creating an environmental disaster. Against all odds, Charlie was able to secure one of the most lucrative contracts to clean the coastline that threatened much of the San Francisco Bay. With only three trucks, an incredible work ethic and a whole lot of heart, the film recounts the racial discrimination Walker endured as he tries to save the coastline all while fighting institutional racism from the very company that hired him in the first place.
---
JURASSIC WORLD: DOMINION
Director: Colin Trevorrow
U.S. Release: June 10
Worldwide Release in Select Countries: June 2
Full Review: Jurassic World Dominion: When Fan Service Isn't Enough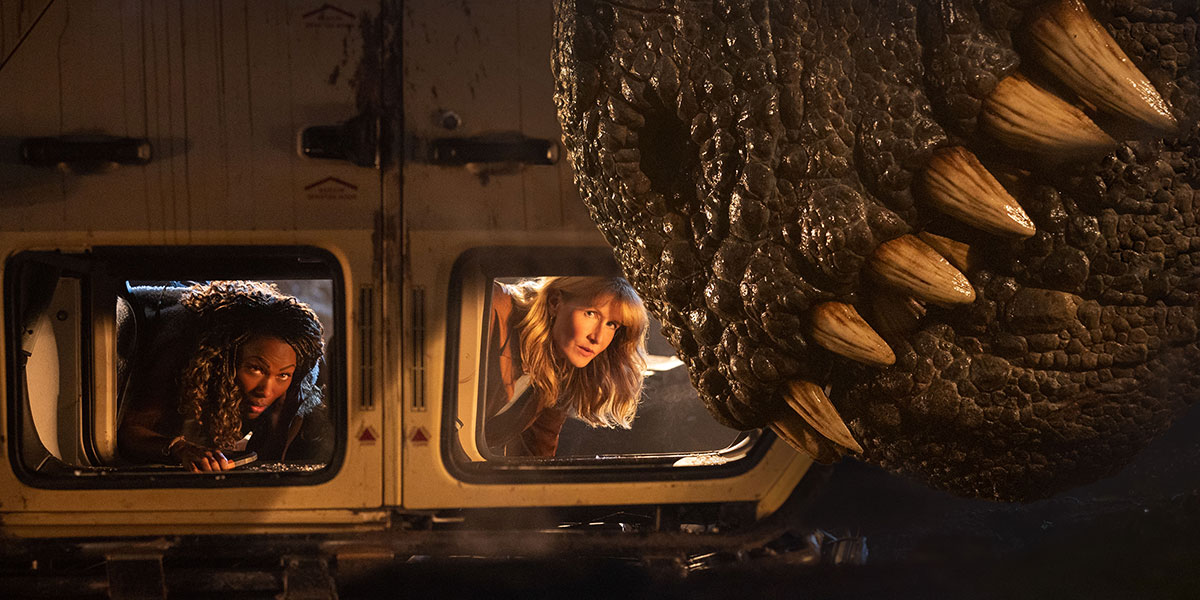 Official synopsis: From Jurassic World architect and director Colin Trevorrow, Dominion takes place four years after Isla Nublar has been destroyed. Dinosaurs now live—and hunt—alongside humans all over the world. This fragile balance will reshape the future and determine, once and for all, whether human beings are to remain the apex predators on a planet they now share with history's most fearsome creatures.
---
LEAVE NO TRACES
Director: Jan P. Matuszynski
U.K. & Ireland Release: June 10
U.S. Release: unknown
Official synopsis: After the brutal killing of Grzegorz Przemyk, a Polish student and the son of the opposition poet Barbara Sadowska (Sandra Korzeniak), by security police in 1983, the State's supposedly 'independent' legal system finds itself under intense political pressure. Based on true events, the film follows the story of Jurek Popiel (Tomasz Ziętek) – the only witness of the beating, who overnight became the number one enemy of the state. While the killing itself appears to be a case of unmotivated sadism, the case is soon deemed political when reported on the BBC World Service. This leads to a concerted effort by the authorities to distort legal procedure and falsify the evidence through blackmail and physical intimidation. A film in the tradition of Andrzej Wajda's Man of Marble, Jan P Matuszyński's second feature film, shot on 16mm, provides a penetrating insight into the realities of life in Polish society following the imposition of martial law.
---
LOST ILLUSIONS
Director: Xavier Giannoli
U.S. Release: June 10 (New York: Film Forum and Film at Lincoln Center), June 17 (LA: The Royal), followed by national expansion
U.K. Release: unknown
Full Review: Lost Illusions: Faux Reports of Vast Proportions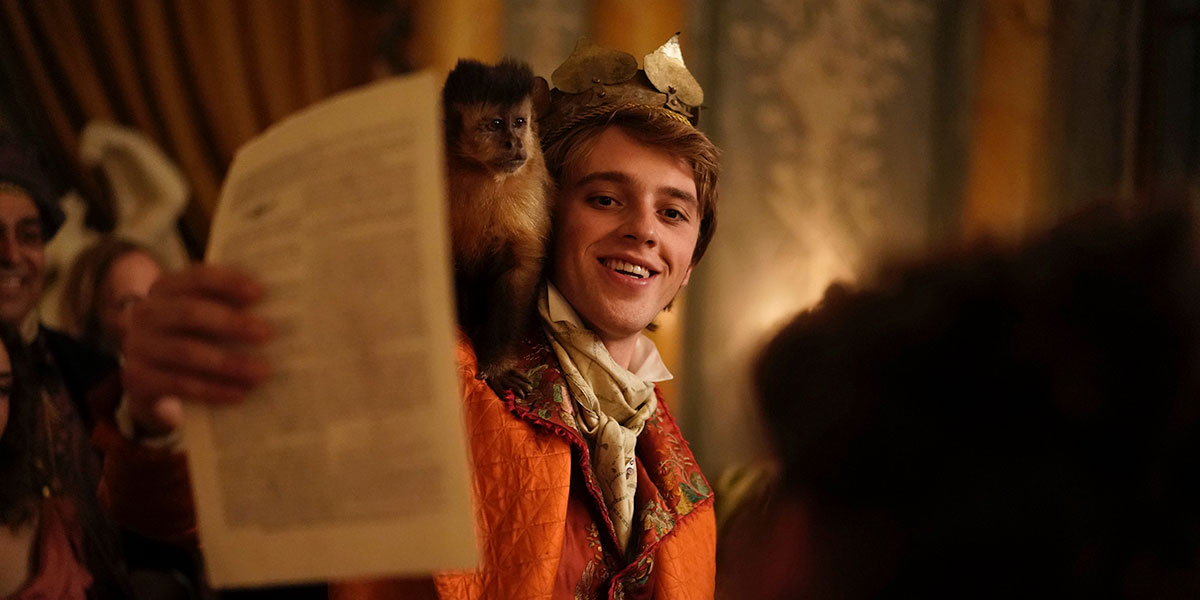 Official synopsis: In 1821, Lucien de Rubempré (César winner Benjamin Voisin) arrives in Paris as a sensitive, and idealistic young poet determined to write a reputation-making novel. Instead, he finds himself swept into journalism, whose influence and reach is booming with the help of the printing press, widely available of late. Under the mentorship of cynical editor Étienne Lousteau (César winner Vincent Lacoste), Lucien agrees to write rave theater reviews for bribes, achieving material success at the expense of his conscience. With this sweeping adaptation of one of Balzac's greatest novels, Xavier Giannoli crafts a contemporary tale of corruption amidst an early form of "fake news".
---
SPIDERHEAD
Director: Joseph Kosinski
U.S. Release: June 10 (in select theaters)
Worldwide Netflix release: June 17
Full Review: Spiderhead: Joseph Kosinski Does it Again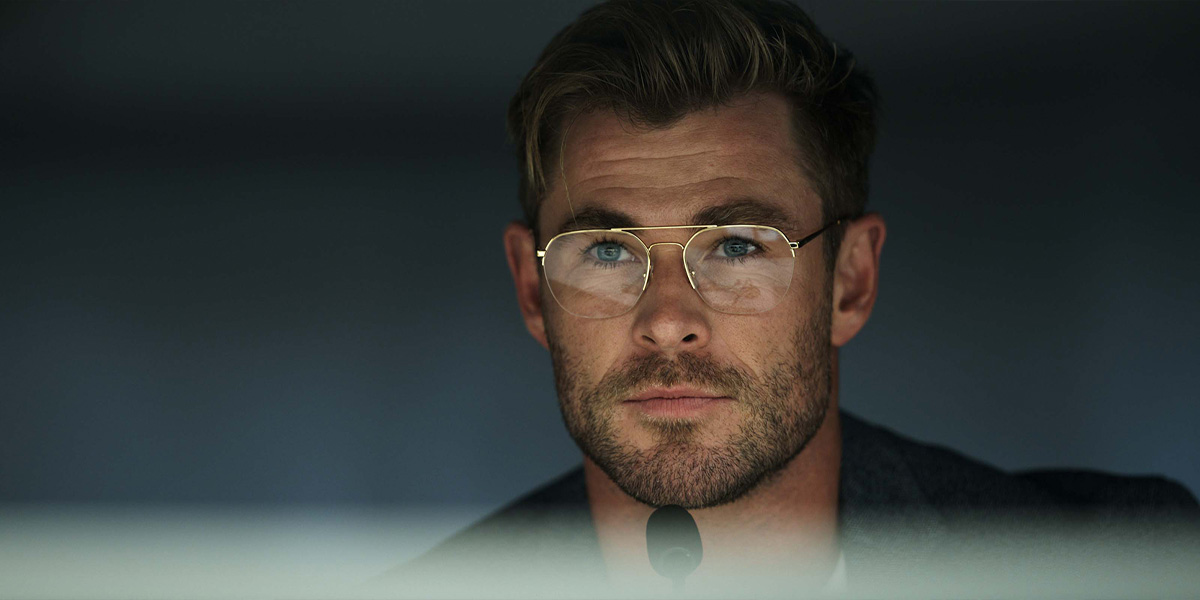 Official synopsis: Two inmates (Miles Teller & Jurnee Smollett) form a connection while grappling with their pasts in a state-of-the-art penitentiary run by a brilliant visionary (Chris Hemsworth) who experiments on his subjects with mind-altering drugs. Directed by Joseph Kosinski (Top Gun: Maverick, Tron: Legacy). Based on The New Yorker short story, "Escape From Spiderhead," by George Saunders.
---
THE WALK
Director: Daniel Adams
U.S. Release: June 10
U.K. Release: unknown
Official synopsis: Starring Justin Chatwin ("Shameless") and Terrence Howard ("Empire"), The Walk follows Boston Irish cop Bill Coughlin (Chatwin) contends with fierce social pressure in his neighborhood and rampant bigotry within the police force after being assigned to protect black high school students bused into all-white South Boston High during the court-ordered forced integration of the Boston School System in 1974.
---
WYRM
Director: Christopher Winterbauer
U.S. Release: June 10
U.K. Release: unknown
Full Review: Wyrm Film Review: Popping Collars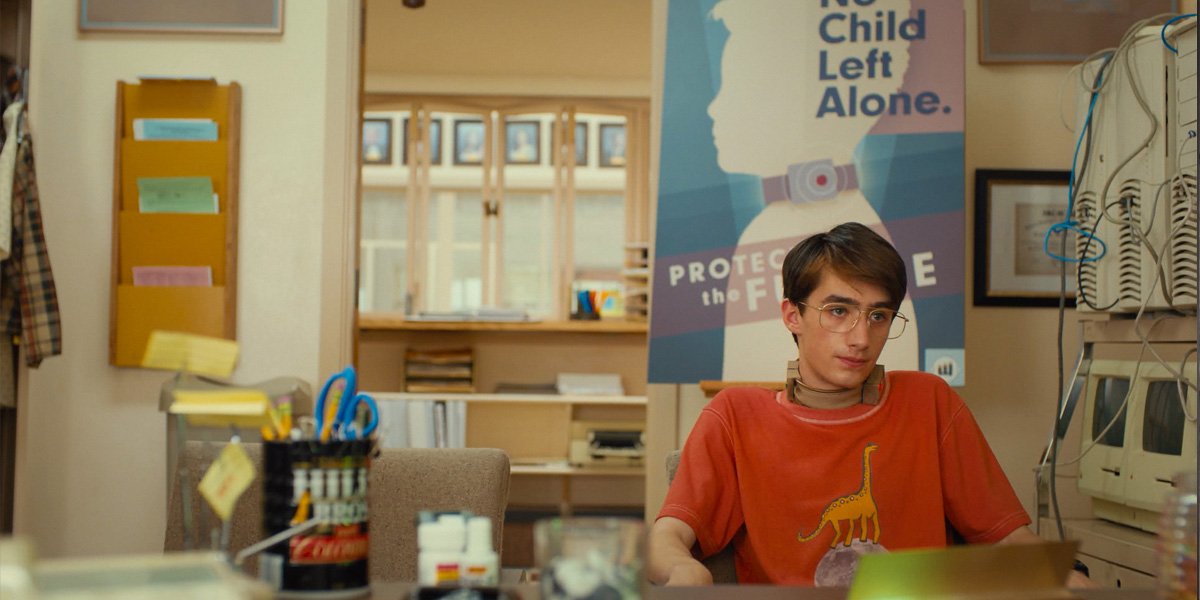 Official synopsis: In a mid-90s alternate reality, Wyrm, a lonely, adolescent youth, struggles to complete his Level One sexuality requirement (kissing), risking being held back in school and enduring a lifetime of embarrassment.
---
PLEASURE
Director: Ninja Thyberg
U.K. Release: June 15
U.S. Release: May 13
MUBI Release: June 17(UK, IRE, Italy, Turkey & Latin America)
Full Review: Pleasure: A Powerful and Humanistic Exposition on Porn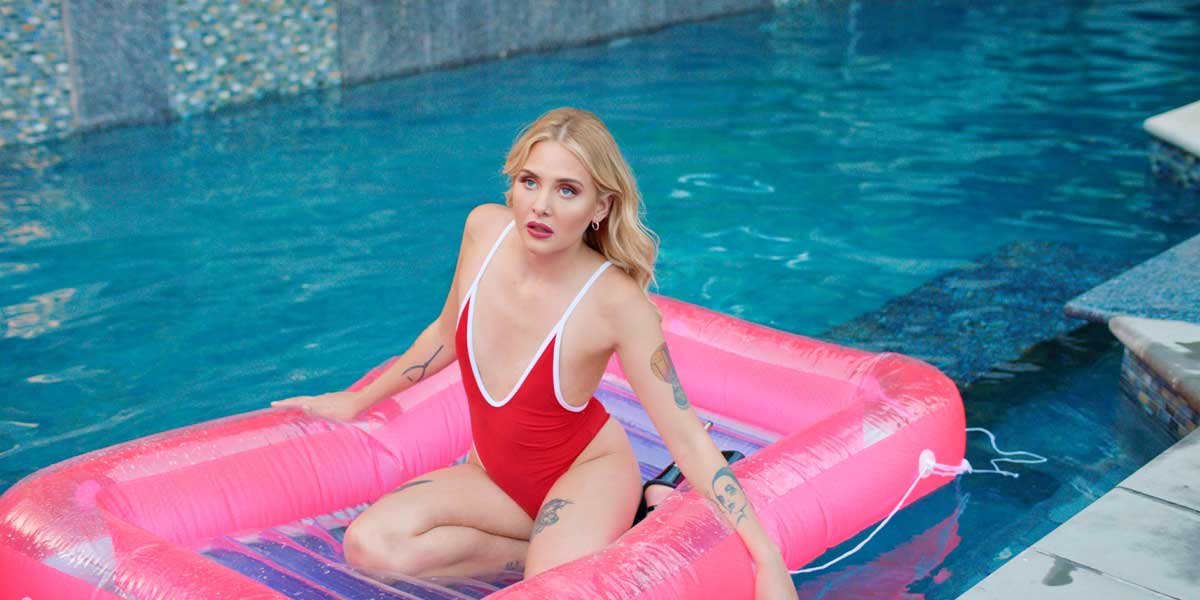 Official synopsis: Ninja Thyberg's debut feature film Pleasure is a journey into the Los Angeles porn industry through the lens of newcomer Bella Cherry (Sofia Kappel). Strong, self-confident and determined, Bella embarks on a mission to become the best at any cost. Pleasure is written and directed by Thyberg with a stunning first time performance by Kappel, who anchors an ensemble of adult industry actors.
---
BITTERBRUSH
Director: Emelie Mahdavian
U.S. Release: June 17 in theaters, June 24 on demand
U.K. Release: unknown
Official synopsis: Emelie Mahdavian's sweeping documentary Bitterbrush follows Hollyn Patterson and Colie Moline, range riders who are spending their last summer herding cattle in remote Idaho. Totally off the grid with only their dogs as companions, Hollyn and Colie brave inclement weather and perilous work conditions while pondering their futures. A portrait of friendship, life transitions, and the work of two skilled young women in the isolated and beautiful landscape of the American West, Bitterbrush is an intimate portrayal of a way of life rarely seen on film.
---
BRIAN AND CHARLES
Director: Jim Archer
U.S. Release: June 17
U.K. Release: unknown
Full Review: Brian and Charles: A Man and His Robot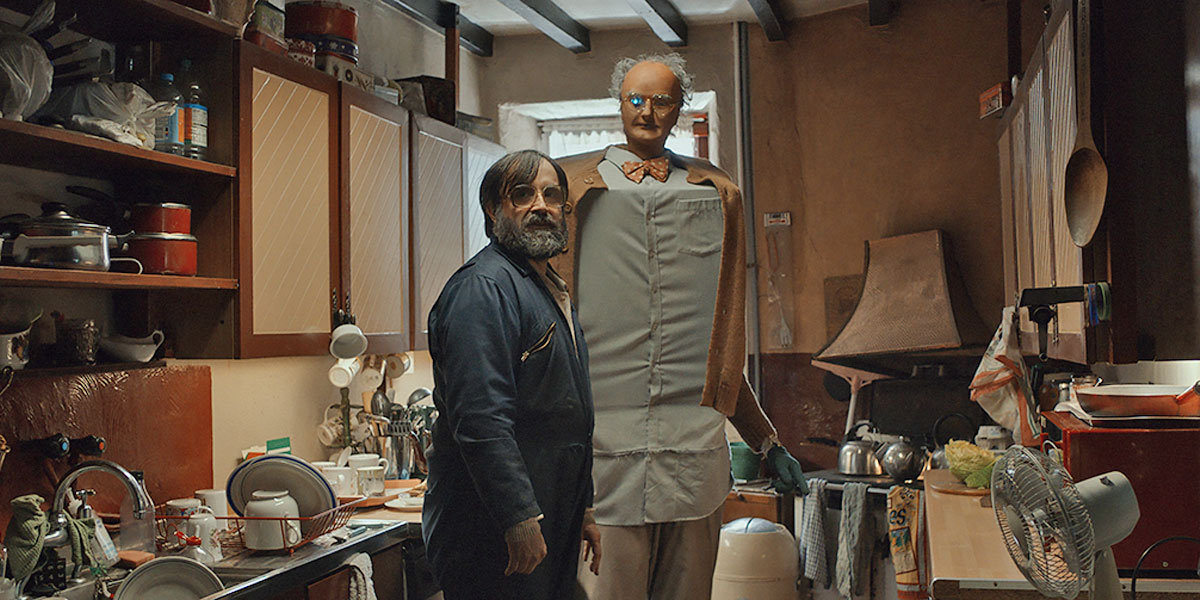 Official synopsis: Brian and Charles follows Brian, a lonely inventor in rural Wales, who spends his days building quirky, unconventional contraptions that seldom work. Undeterred by his lack of success, Brian attempts his biggest project yet. Three days, a washing machine, and various spare parts later, he's invented Charles, an artificially intelligent robot who learns English from a dictionary and has an obsession with cabbages. What follows is a humorous and entirely heartwarming story about loneliness, friendship, family, finding love, and letting go.
---
CHA CHA REAL SMOOTH
Director: Cooper Raiff
U.S. Release: June 17 (in select theaters)
Global Release: June 17 (on Apple TV+)
Full Review: Cha Cha Real Smooth: The Standout of Sundance 2022
SXSW Red Carpet Interview: Cooper Raiff, Dakota Johnson and Vanessa Burghardt on Cha Cha Real Smooth
Official synopsis: Fresh out of college and without a clear life path going forward, 22-year-old Andrew is stuck back at home with his family in New Jersey. But if there's one thing that belongs on his nonexistent résumé, it's how to get a party started, which lands him the perfect job of motivational dancing at the bar and bat mitzvahs for his younger brother's classmates. When Andrew befriends a local mom, Domino, and her daughter, Lola, he finally discovers a future he wants—even if it might not be his own. Cooper Raiff writes, directs, and stars alongside Dakota Johnson, Brad Garrett, Leslie Mann, and newcomers Vanessa Burghardt and Evan Assante in this tale of unconventional love that brims with emotional honesty.
---
GOOD LUCK TO YOU, LEO GRANDE
Director: Sophie Hyde
U.K. Release: June 17
U.S. Release: June 17 (on Hulu)
Full Review: Good Luck to You Leo Grande: An Ode to Self-Love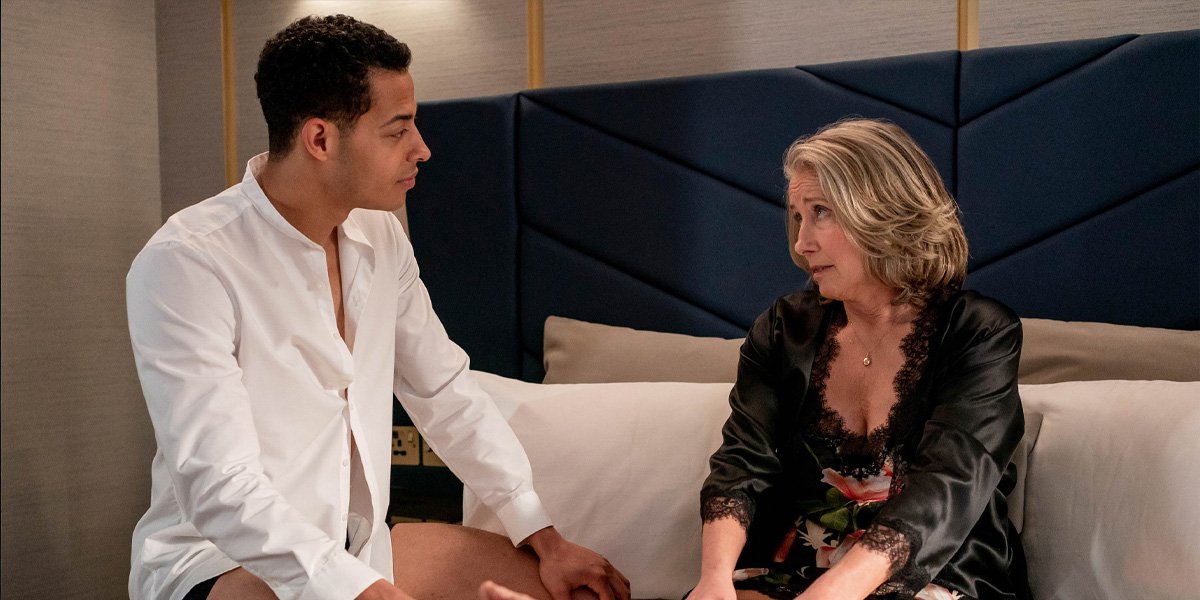 Official synopsis: Two-time Academy Award winner Emma Thompson (Love, Actually) embodies the candor and apprehension of retired teacher Nancy Stokes, and newcomer Daryl McCormack (Peaky Blinders) personifies the charisma and compassion of sex worker Leo Grande. As Nancy embarks on a post-marital sexual awakening and Leo draws on his skills and charm, together they find a surprising human connection.
---
LIGHTYEAR
Director: Angus MacLane
Worldwide Release: June 17
Full Review: Lightyear Film Review – 1995: A Space Romp Odyssey
Official synopsis: The definitive origin story of Buzz Lightyear, the hero who inspired the toy, Lightyear follows the legendary Space Ranger after he's marooned on a hostile planet 4.2 million light-years from Earth alongside his commander and their crew. As Buzz tries to find a way back home through space and time, he's joined by a group of ambitious recruits and his charming robot companion cat, Sox. Complicating matters and threatening the mission is the arrival of Zurg, an imposing presence with an army of ruthless robots and a mysterious agenda.
---
OFFICIAL COMPETITION
Directors: Gastón Duprat & Mariano Cohn
U.S. Release: June 17
U.K. Release: unknown
Full Review: Official Competition: A Squandered Satire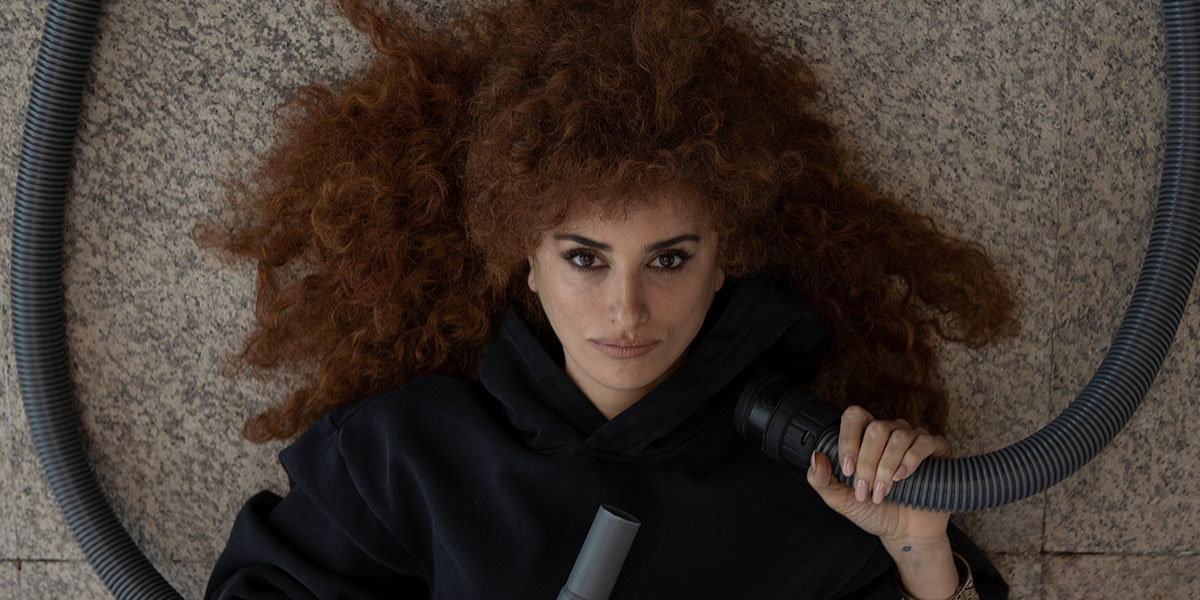 Official synopsis: When a billionaire entrepreneur impulsively decides to create an iconic movie, he demands the best. Renowned filmmaker Lola Cuevas (Penélope Cruz) is recruited to mastermind this ambitious endeavor. Completing the all-star team are two actors with enormous talent but even bigger egos: Hollywood heartthrob Félix Rivero (Antonio Banderas) and radical theater actor Iván Torres (Oscar Martínez). Both are legends, but not exactly best friends. Through a series of increasingly eccentric trials set by Lola, Félix and Iván must confront not only each other, but also their own legacies. Who will be left when the cameras finally start rolling?
---
THE STORY WON'T DIE
Director: David Henry Gerson
U.S. Release: June 10 (LA) / June 17 (New York)
Worldwide Release: June 21 (on VOD), timed to World Refugee Day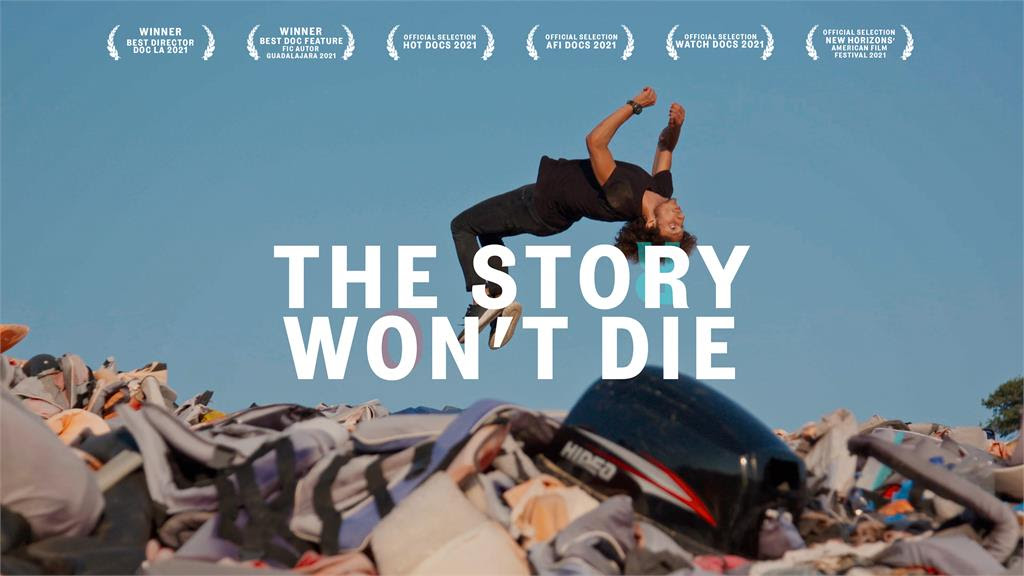 Official synopsis: Rapper Abu Hajar, together with other celebrated creative personalities of the Syrian uprising, a post-Rock musician (Anas Maghrebi), members of the first all-female Syrian rock band (Bahila Hijazi and Lynn Mayya), break-dancer (Bboy Shadow), choreographer (Medhat Aldaabal), and visual artists (Tammam Azzam, Omar Imam and Diala Brisly), use their art to rise in revolution and endure in exile in this new documentary reflecting on a battle for peace, justice and freedom of expression. It is an uplifting and humanizing look at what it means to be a refugee in today's world and offers inspiring and hopeful vantages on a creative response to the chaos of war.
---
TRIPLE THREAT
Director: Stacey Maltin
U.S. Release: June 21 (in select theaters and on VOD)
U.K. Release: unknown
Official synopsis: In Triple Threat, dreams of Broadway stardom meet the realities of adulthood as three long-time friends embark on an unexpected journey of what it means to birth the creation of your heart. Chloe (Maltin),
Maggie (Zhitnikova) and Gus (DeYonker) must each make the choice between a Broadway musical and having a baby. Fresh out of college, Chloe and Maggie put their all into creating their new original musical, "Firefly," and ten years of hard work pay off when the show is picked up for a Broadway premiere. In their thirties, each one realizes that happiness might look a little different from what a younger self envisioned—from parenthood to partnerships to professional success.
---
APPLES
Director: Christos Nikou
U.S. Release: June 24
U.K. Release: May 7, 2021 (on Curzon Home Cinema)
Full Review: Apples Film Review: New Memories, New Lives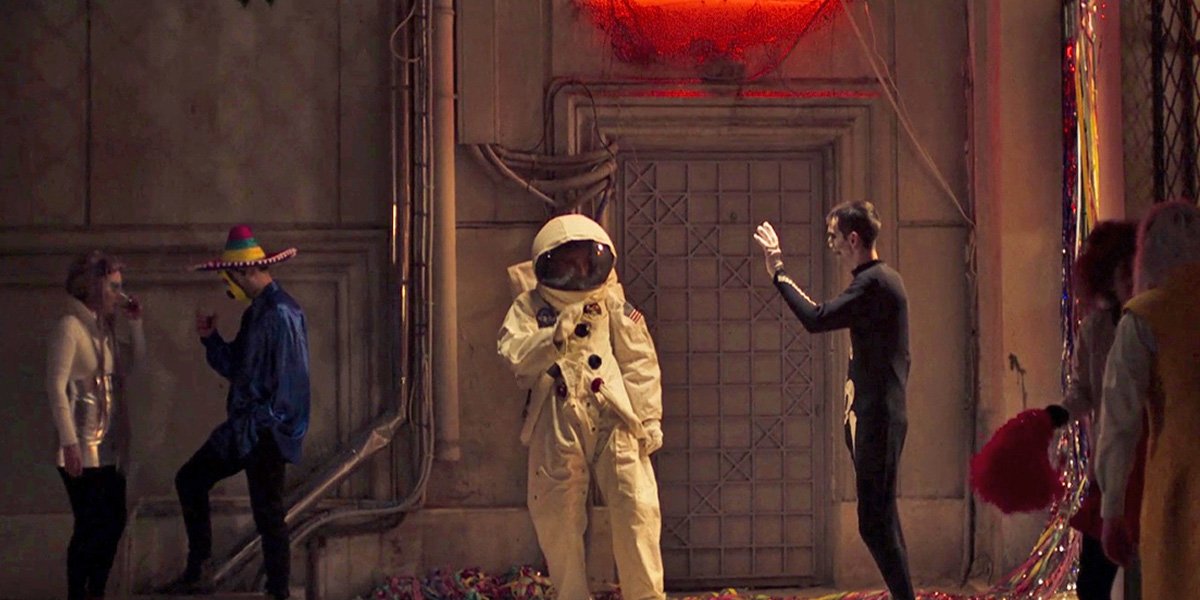 Official synopsis: Amidst a worldwide pandemic that causes sudden amnesia, middle-aged Aris (Aris Servetalis) finds himself enrolled in a recovery program designed to help unclaimed patients build new identities. Prescribed daily tasks on cassette tapes so he can create new memories and document them on camera, Aris slides back into ordinary life, meeting Anna (Sofia Georgovasili), a woman who is also in recovery.
---
BEBA
Director: Rebeca Huntt
U.S. Release: June 24
U.K. Release: unknown
Official synopsis: First-time feature filmmaker Rebeca "Beba" Huntt undertakes an unflinching exploration of her own identity in the remarkable coming-of-age documentary/cinematic memoir Beba. Reflecting on her childhood and adolescence in New York City as the daughter of a Dominican father and Venezuelan mother, Huntt investigates the historical, societal, and generational trauma she's inherited and ponders how those ancient wounds have shaped her, while simultaneously considering the universal truths that connect us all as humans. Throughout Beba, Huntt searches for a way to forge her own creative path amid a landscape of intense racial and political unrest. Poetic, powerful and profound, Beba is a courageous, deeply human self-portrait of an Afro-Latina artist hungry for knowledge and yearning for connection.
---
THE BLACK PHONE
Director: Scott Derrickson
Worldwide Release: June 24
Official synopsis: Director Scott Derrickson returns to his terror roots and partners again with the foremost brand in the genre, Blumhouse, with a new horror thriller. Finney Shaw, a shy but clever 13-year-old boy, is abducted by a sadistic killer and trapped in a soundproof basement where screaming is of little use. When a disconnected phone on the wall begins to ring, Finney discovers that he can hear the voices of the killer's previous victims. And they are dead set on making sure that what happened to them doesn't happen to Finney.
---
CANNON ARM AND THE ARCADE QUEST
Director: Mads Hedegaard
U.K. Release: June 24 in cinemas
Worldwide Release: June 27 on digital
Official synopsis: Kim Cannon Arm – father, grandfather, laboratory technician, legend. With the help from his friends at Bip Bip Bar the documentary follows Cannon Arm's attempts to be the first in the world to play an arcade machine from the early '80s for 100 consecutive hours. With its collection of heroic outsiders, dreams about legendary world records, quirky hairdos and brilliant players, the film praises solidarity and the attempt to achieve the sublime.
---
ELVIS
Director: Baz Luhrmann
Worldwide Release: June 24
Official synopsis: This film explores the life and music of Elvis Presley (Austin Butler), seen through the prism of his complicated relationship with his enigmatic manager, Colonel Tom Parker (Tom Hanks). The story delves into the complex dynamic between Presley and Parker spanning over 20 years, from Presley's rise to fame to his unprecedented stardom, against the backdrop of the evolving cultural landscape and loss of innocence in America. Central to that journey is one of the most significant and influential people in Elvis's life, Priscilla Presley (Olivia DeJonge).
---
FAYA DAYI
Director: Jessica Beshir
U.K. Release: June 24 in cinemas, June 29 on MUBI
U.S. Release: unknown
Official synopsis: From Mexican-Ethiopian director and cinematographer Jessica Beshir, Faya Dayi is a lyrical spiritual journey into the rituals and trade practices of Khat, a stimulant green leaf that – according to Ethiopian legend – was founded by Sufi Imams in search of eternity. A hypnotic blend of documentary and drama, this immersive experience weaves a tapestry of intimate stories of people for whom chewing the lucrative crop has become both a radical escape and a space of socialization and revolt against oppressive forces. For the unemployed, oppressed youth and elders alike, the high achieved from Khat (the state of Merkhana) is the only place where their hopes, dreams and aspirations can live. Nominated for the World Cinema – Documentary award at the 2021 Sundance Film Festival.
---
OLGA
Director: Elie Grappe
U.S. Release: June 24 in New York, July 8 in LA
U.K. Release: March 18
Official synopsis: Olga is a talented teenage Ukrainian gymnast exiled in Switzerland, dreaming of Olympic gold and trying to fit in with her new team in her new home. As she prepares for the European Championships, the Ukrainian people back home in Kyiv rise up in what has become known as the Maidan Revolution, suddenly involving everyone she cares about. Olga is left a powerless, distant bystander as her mother, an investigative journalist, faces danger as she challenges the brutal Yanukovich regime. Incorporating documentary footage from the 2013 uprising, Olga is a tense, sensitively handled tale of exile reflecting the clash between the personal and the political in a young woman's search for identity.
---
2. JUNE 2022 MOVIES: ON DIGITAL & ON DEMAND
DOUBLE THREAT
Director: Shane Stanley
U.S. Release: June 3
U.K. Release: unknown
Official synopsis: Jimmy (Matthew Lawrence) recently loses his brother and promises to scatter his ashes in the ocean. His plans, however, are derailed when a normal convenience store pit-stop becomes a mob attack on cashier Natasha (Danielle C. Ryan). As Jimmy tries to flee, he discovers Natasha hiding in the back seat, and learns that she isn't some random cashier, but a woman on the run from the mob with a split personality: Nat and Tasha. After some convincing, Nat and Tasha tag along with Jimmy on a road trip across the country, hoping to escape on a boat to Hawaii. But when the son of the crime boss, Ellis (Kevin Joy), joins forces with right-hand mobster Ask (Dawn Olivieri), an explosive and violent cross-country chase pursues.
---
FREAKSCENE: THE STORY OF DINOSAUR JR.
Director: Philipp Reichenheim
U.S. Release: May 31 (special theatrical event) / June 3 (digital)
U.K. Release: unknown
Official synopsis: Freakscene: The Story of Dinosaur Jr. celebrates one of the most influential acts in alternative rock, from their formation in the mid-1980s to their reunion concert celebrating their 30th anniversary, and introduces viewers to the introverted power trio behind Dinosaur Jr. – Lou Barlow, J Mascis and Murph – who quietly opened the door for the likes of The Smashing Pumpkins, Nirvana, The Cure and Soundgarden.
---
BALONEY
Director: Joshua Guerci
U.S. Release: June 7
U.K. Release: unknown
Official synopsis: Queer artist Michael Phillis realized that "his worst day as an artist was still better than his best day as a tech manager." So, he quit his day job, not just to create art, but to connect with other artists, many of whom work in jobs similar just to cover the cost of living in America's expensive queer mecca. Thus, Baloney, the performance troupe, was born — a classic variety show combined with burlesque, using theater, dance, and strip tease to explore and celebrate queer sexuality and life experience. Michael, together with his life partner Rory Davis, have been delighting and surprising audiences for years, and this documentary offers up an under-the-covers look at the real life people who create and perform the show, and a behind the scenes view into all of the hard work that goes into putting on this powerful and beautifully produced professional theatrical production.
---
EVERYTHING EVERYWHERE ALL AT ONCE
Director: Daniels
U.S. Release: June 7
U.K. Release: unknown
Full Review: Everything Everywhere All At Once: Loving Insanity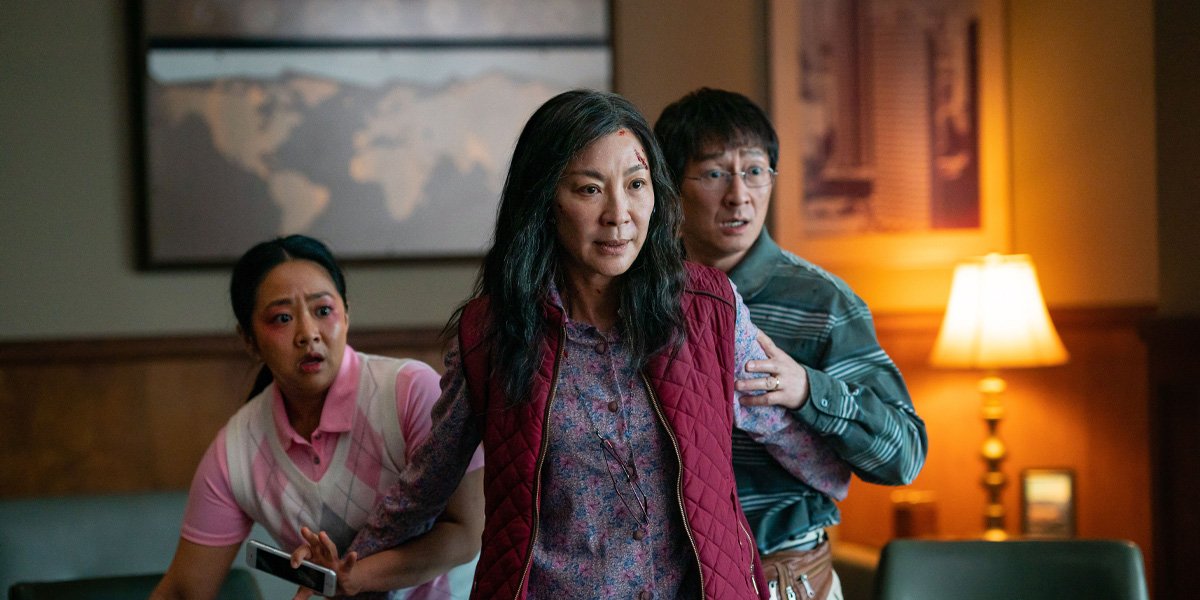 Official synopsis: When an interdimensional rupture unravels reality, an unlikely hero must channel her newfound powers to fight bizarre and bewildering dangers from the multiverse as the fate of the world hangs in the balance.
---
SCARE US
Director: Ryan Henry Johnston
U.K. Release: June 13
U.S. Release: May 21
Official synopsis: The 5-part murderous tale, which was voted one of the Top 10 Hidden Horror Gems of 2021, focuses on an unlikely group of aspiring writers who live in Sugarton – a small town plagued by the apparent return of an infamous serial killer, dubbed "Cutthroat". As usual, they meet in their local bookstore run by Peter, the group's leader, to share their scary stories, but tonight, they are about to discover they've become the stars of a sick killer's own twisted tale.
---
YES MAN
Director: Daniel Glenn-Barbour
U.K. Release: June 13
U.S. Release: unknown
Official synopsis: Yes Man follows Darrell, an intern at a corporate company who does not buy into the white-collar culture of 'going along to get along'. He chooses to surround himself amongst a few bad apples and in many ways mirrors the tasks set for him within the corporate world but with more brotherhood and extreme punishments for defying instructions. Darrell finds himself stuck between a rock and a hard place. The advice given to him by Ben, a violent group leader, keeps him narrow-minded about his environment until his friend Ryan, an intelligent hustler with dreams of opening a restaurant, shows Darrell to think about what he wants for his future. Surrounded by people like Julie and his parents Amy and Greg, Darrell is constantly reminded of a possibility of a legit and honest way of living. However, their message falls on deaf ears because the image of being accepted by your peers and making quick and loads of money is more appealing to a young teen.
---
THE GIRL AND THE SPIDER
Director: Ramon Zürcher & Silvan Zürcher
MUBI Release: June 15 (UK, IRE, Italy, Turkey & Latin America)
U.S. Release: limited theatrical releaseApril 8 (NY) / April 15 (LA)
Official synopsis: Nearly a decade after the international festival debut of The Strange Little Cat (2013), brothers Ramon and Silvan Zürcher return with The Girl and the Spider (2021) – the second instalment in their planned trilogy about human togetherness – showing exclusively on MUBI this month. Previously compared to the cinema of Krzysztof Kieslowski and Angela Schanelec, this award-winning chamber piece takes a piercing look into loss, transition and growth observing two days in the lives of friends Lisa and Mara as the former moves across town out of the apartment they have shared. Boxes, furniture and a farewell party turn the film into a weird magnetic field where friends, lovers, relatives, neighbours and strangers attract each other.
---
GUIDANCE
Director: Neysan Sobhani
U.S. Release: June 17
U.K. Release: unknown
Official synopsis: In the not-too-distant future, humanity slowly rebuilds itself a decade after The Great War. Believing that the ability to lie is the root cause of the devastating conflict, a tech entrepreneur creates a pill containing a nanotechnology app known as "Guidance" that allegedly will make everyone more enlightened. Once swallowed, an A.I. "installs" in the person's nervous system and aids their ability to detect deception in other people among other enhancements. A young couple goes on a weekend retreat to the countryside, and they begin to use Guidance. However, recent events have potentially compromised their trust in one another. With the tech in their bodies, the couple tries to subvert Guidance in the hopes of saving their relationship before it's too late.
---
MEMORIA
Director: Apichatpong Weerasethakul
U.K. Release: June 20 on digital platforms, July 25 on a special dual format Blu-ray collector's edition & DVD
U.S. Release: now playing in theaters
Full Review: An Enticing, Beguiling Masterpiece
Official synopsis: Visiting her sister in Bogota, Jessica (Tilda Swinton) is awoken by a loud bang, audible only to her. Restless and disoriented, she roams the city in search of an explanation for the mysterious sound, becoming immersed in the aural richness around her – whispers in a hospital room, sound effects playing in an editing studio, indiscreet noises from a city square. Despite being present throughout, Jessica's motives remain opaque and her encounters enigmatic. Soon she begins to confront the unsettling sights and sounds that call her identity into question.
---
ULTRASOUND
Director: Rob Schroeder
U.K. Release: June 20
U.S. Release: March 11
Official synopsis: When his car breaks down, a young man, Glen, spends a strange night with a married couple which takes a bizarre twist, setting off a series of events destined to change all of their lives. At the same time, in a nondescript research facility, medical professional Shannon begins questioning her role in a bizarre experiment, fearing that she's doing more harm than good. Elsewhere, an attractive young woman is feeling emotionally wrecked by a secret romantic arrangement that feels like textbook gaslighting. How these seemingly unconnected incidents converge is only part of the mind-bending mystery…
---
TRUE THINGS
Director: Harry Wootlif
MUBI Release: June 17 (UK, IRE, Italy, Turkey & Latin America)
U.S. Release: unknown
Official synopsis: The film follows Kate, a woman recently released from prison and bored with her tedious office job who, despite warnings from those closest to her, embarks on an intoxicating and destructive sexual relationship with a mysterious stranger. The film features intense and visceral performances from Ruth Wilson and Tom Burke, as well as immersive cinematography from Ashley Connor (Madeline's Madeline).
---
SUMMER IN THE SHADE
Director: Alice Millar
U.K. Release: June 20
U.S. Release: unknown
Official synopsis: Summer, 1997. Twelve-year-old Grace and eleven-year-old Asta have been friends for as long as they can remember. When her father suddenly leaves, Grace's fascination with religion and the supernatural becomes an obsession. At the end of the school holidays, the girls go to stay in a cottage in the Cornish countryside with Asta's bohemian mum, Kate. There, troubled Grace is forced to confront her demons…
---
DOULA
Director: Cheryl Nichols
U.S. Release: June 28
U.K. Release: unknown
Official synopsis: After dating for a matter of months, thirty-somethings Deb (Troian Bellisario) and Silvio (Arron Shiver) are expecting their first child. When their elderly midwife, Penka, passes away suddenly, Silvio makes the hasty decision to hire Penka's son, Sascha (Will Greenberg), as their live-in doula. Deb is nonplussed, as Silvio didn't consult her before hiring, but before long, Sascha's unconventional style wins her over. As Deb and Sascha grow closer, and the pregnancy nears its inevitable conclusion, Silvio starts to feel like the odd man out. His continued efforts to exert control over the pregnancy lead to a blow-up fight in which he forces Deb to choose between him and Sascha.
---
ILYA MUROMETS: 4K RESTORATION
Director: Aleksandr Ptushko
U.S. Release: June 28
Official synopsis: Legendary fantasy filmmaker Aleksandr Ptushko's sweeping, visual FX-filled epic is one of his most enchanting achievements: a stunning Cinemascope ballad of heroic medieval knights, ruthless Tugar invaders, wind demons and three-headed fire-breathing dragons. The film stars Boris Andreyev as the bogatyr (warrior) Ilya, a mythic figure in the Kyivan Rus' culture that pre-dated both modern Ukraine and Russia (much of the film's action is set in Kyiv, and Ilya's relics are held today in the Kyiv Pechersk Lavra monastery). Based on a series of famous byliny (oral epics), the film follows Ilya as he wages a decades-long battle against the Tugars who threaten his homeland, kidnap his wife, and raise his own son to fight against him.
---
MONDOCANE
Director: Alessandro Celli
U.S. Release: June 28
Full Review: Mondocane: A Dirty Dystopian Thriller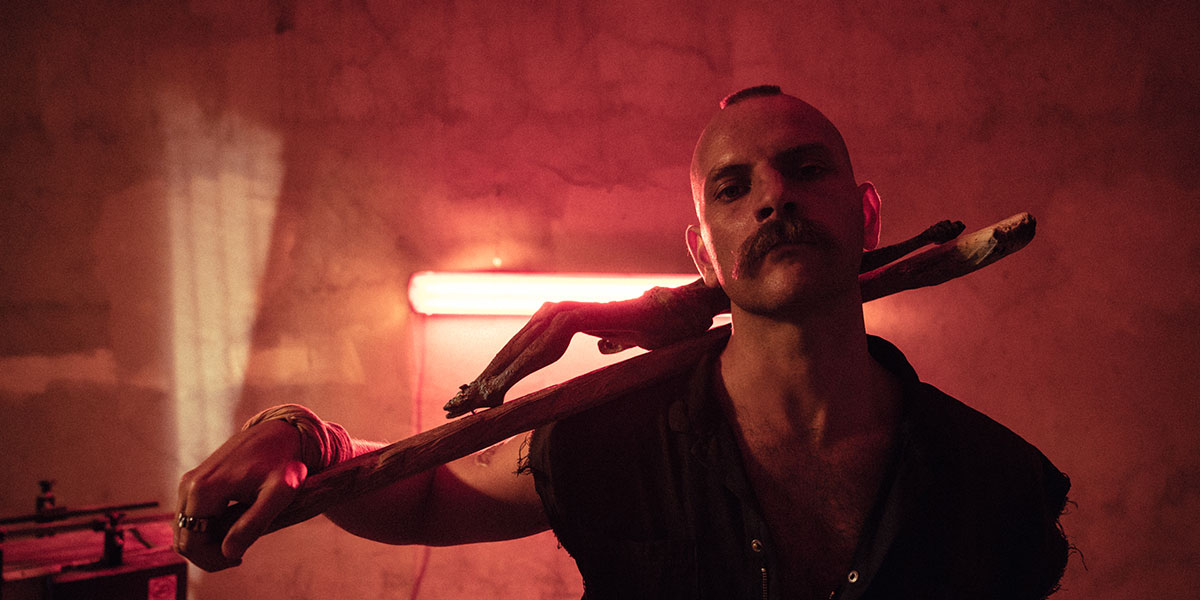 Official synopsis: In the not-too-distant future on Italy's southern coast, the city of Taranto has become a toxic wasteland ruled by warring gangs and surrounded by barbed wire, where best friends Pietro and Cristian dream of escaping their hardscrabble existence for a better life in nearby New Taranto. Opportunity knocks when Hothead, the charismatic and dangerous leader of a local gang called the Ants, recruits the two boys and gives them everything they fantasized about: money in their pockets, a family, and a father figure. The friendship begins to splinter, though, as Cristian displays a surprising talent for mayhem and quickly rises through the ranks. With a new female friend pushing them further apart, an obsessed cop hounding the gang, and Hothead becoming increasingly unhinged, the boys barrel toward a confrontation that will determine if their bond is strong enough to survive. Recalling everything from Mad Max to Lord of the Flies to City of God, director Alessandro Celli's thrilling feature debut is a stylish post-apocalyptic vision and an inspiring testament to the power of friendship in an unjust world.
See Also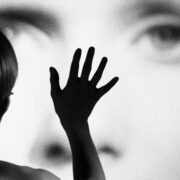 ---
WE (NOUS)
Director: Alice Diop
MUBI Release: June 29 (UK, IRE, Italy, Turkey & Latin America)
U.S. Release: unknown
Official synopsis: Known for capturing the quotidian struggles of Black and immigrant communities in contemporary France, Alice Diop's latest work, We (Nous) (2021), creates a kaleidoscopic portrait of people from communities in the Parisian suburbs, their lives and work connected by the RER B commuter train that cuts through the city from north to south. This tender, patchwork documentary combines essay, observational and 1st-person forms interrogating France's national multicultural project with playfulness and a sharp attention to questions of race, religion, class and immigration status which won Diop "Best Documentary" and "Best Film" (Encounters) at last year's Berlinale.
---
JUNE 2022 MOVIES: STREAMING
DISNEY PLUS
June 1-5
Hollywood Stargirl (June 3)
June 20-26
---
HBO MAX
June 6-12
June 13-19
---
NETFLIX
June 1-5
June 6-12
June 13-19
Halftime (June 14)
Sing, Dance, Act: Kabuki (June 16)
Spiderhead (June 17)
Civil: Ben Crump (June 19)
---
SHUDDER
June 6-12
June 13-19
June 20-26
---
OTHER STREAMING PLATFORMS
June 1-5
June 6-12
The Righteous (June 10): Arrow – US, UK & IRE
Last Seen Alive (June 10): Sky Cinema
June 13-19
---
3. JUNE 2022 RELEASES: NEW SHOWS OUT THIS MONTH
AMAZON PRIME VIDEO
June 1-5
June 6-12
June 13-19
June 20-26
---
APPLE TV+
June 1-5
June 6-12
June 13-19
June 20-26
---
DISNEY PLUS
June 1-5
June 20-26
June 27-30
---
HBO & HBO MAX
June 6-12
June 20-26
Menudo: Young Forever (June 23)
Westworld: Season 4 (June 26)
---
HULU
June 1-5
June 13-19
Love, Victor: Final Season (June 15)
The Old Man (June 16): Fx on Hulu
June 27-30
---
NETFLIX
June 1-5
Borgen – Power & Glory: Season 1 (June 2)
June 6-12
Peaky Blinders: Season 6 (June 10), US
June 13-19
Spriggan: Season 1 (June 18)
June 20-26
The Umbrella Academy: Season 3 (June 22)
Man Vs Bee: Season 1 (June 24)
---
SKY & NOW
June 1-5
June 6-12
Girls5Eva: Season 2 (June 6)
Scouting For Girls: Fashion's Darkest Secret (June 6)
The Good Doctor: Season 5 (June 7)
We Own This City (June 7)
June 13-19
June 20-26
June 27-30
Westworld: Season 4 (June 27)
---
OTHER STREAMING PLATFORMS & DVD/BLU-RAY
June 1-5
South Park: The Streaming Wars: Season 3 (June 1): Paramount+
June 6-12
Queer As Folk: Season 1 (June 9): Peacock
Evil: Season 3 (June 12): Paramount+
June 13-19
Hollywood Houselift with Jeff Lewis (June 10): Freevee
Players (June 12): Paramount+
Dateline: The Last Day (June 14): Peacock
Rutherford Falls: Season 2 (June 16): Peacock
Chrissy's Court: Season 2 (June 17): The Roku Channel
June 20-26
---
WHAT ELSE IS HAPPENING THIS MONTH:
Events:
Season Finales: