Halloween 2018: Ten Films to Watch this Year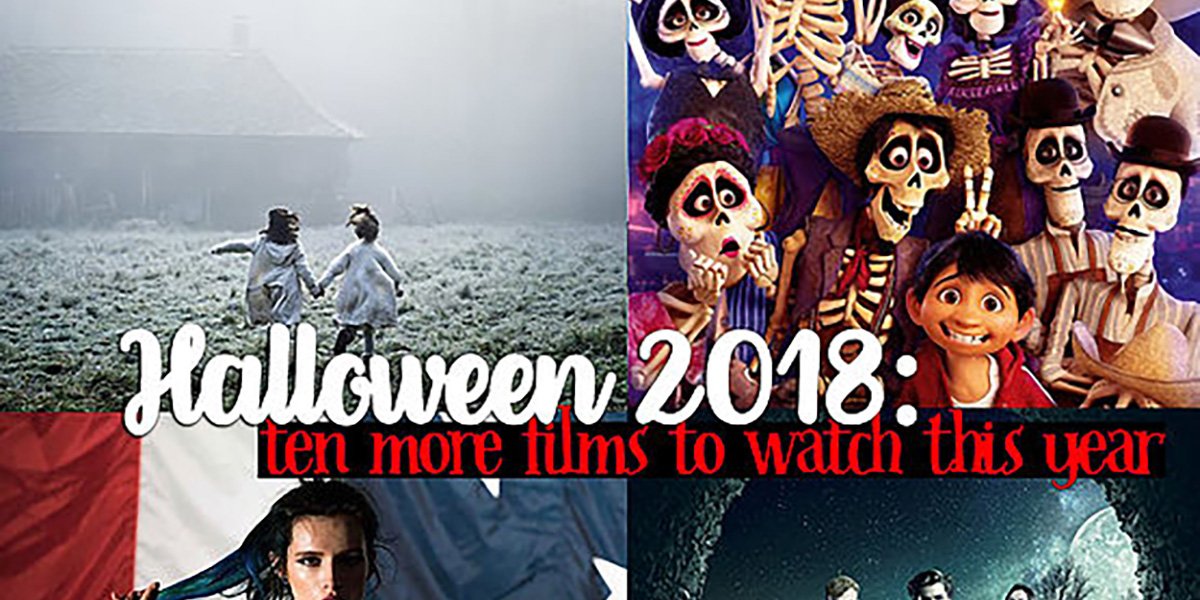 Halloween 2018 is approaching, and here are ten films to watch this year that will put you in a spooky mood.
---
Halloween 2018 is upon us, and you know what that means. It's time to show off your pumpkin-carving skills, find yourself a costume and go crazy with spooky decorations!It's been a year since we posted our Top 5 Halloween must-see film list, and we can't wait to share more recommendations with you! Have you just watched Suspiria at the cinema and are struggling to find another film that can live up to Guadagnino's standards? Are you looking for a genre-mashup movie that will soften the wait for Anna and the Apocalypse's release on November 30? Was It your favourite film of 2017? Or are scary movies not your thing and you'd rather watch a family film that will get you in a festive mood? Whether you're looking for the next The Nightmare Before Christmas (1993) or The Silence of the Lambs (1991), we've got you covered. Check out our ten recommendations for this Halloween, and don't forget to have a look at last year's picks (at this link).
---
10. ZOMBIELAND
Director: Ruben Fleischer
with Jesse Eisenberg, Emma Stone, Woody Harrelson, Abigail Breslin, Bill Murray / 2009 / 88' / Columbia Pictures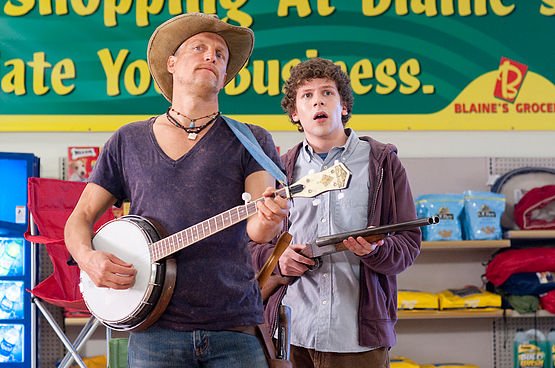 We know what you're thinking: here we go with another "zombie apocalypse" film. But Zombieland is not just a gory film in which our heroes throw random objects at zombies in order to prevent the apocalypse. There is all that, of course, but there are also an unpredictable storyline, a series of fast-paced sequences and a clever script. The unexpected twists will surprise you, and the new characters you'll meet will make you laugh. Zombieland is well-constructed and hilarious, and Bill Murray's performance brings some truly enjoyable scenes that you will want to watch all over again.
---
9. ONLY LOVERS LEFT ALIVE​
Director: Jim Jarmusch
with Tilda Swinton, Tom Hiddleston, Mia Wasikowska, Anton Yelchin, John Hurt, Jeffrey Wright / 2013 / 123' / RPC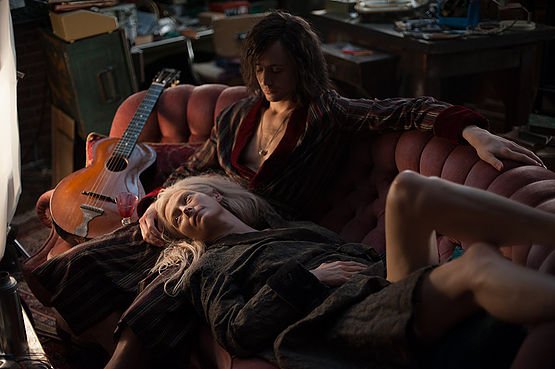 Only Lovers Left Alive is what happened when visionary director Jim Jarmusch(Coffee and Cigarettes, Dead Man, Broken Flowers) decided to tackle the vampire genre. This delicate, intense, imaginative film is as enjoyable as it is thought-provoking, and leading actors Tilda Swinton and Tom Hiddleston breathe life into vampire lovers Adam and Eve. Only Lovers Left Alive is a love story between two really old vampires, but it's also – paradoxically – very human.
---
8. THE WORLD'S END
Director: Edgar Wright
with Simon Pegg, Nick Frost, Martin Freeman, David Bradley, Paddy Considine, Eddie Marsan, Pierce Brosnan / 2013 / 109' / Focus Features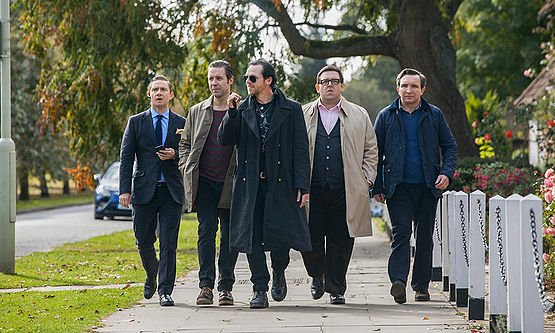 Last year we told you everything you needed to know about our favourite "romantic comedy with zombies": to us, Edgar Wright's Shaun of the Dead remains the most successful zombie/comedy film in existence. The first instalment of the "Cornetto Trilogy" is truly unique in its genre, and many have been trying to replicate its perfect combination of humour and gore (click here to find out what we're talking about) for years. We're going to assume you listened to us and are now just as obsessed as we are with Shaun of the Dead, and that you've already done your research and seen every single film Edgar Wright has ever directed – such as crowd favourite Hot Fuzz and the more recent Baby Driver. If you haven't, do not despair: here we are with another favourite of ours. The World's Endis about a high school reunion between old friends, and really has all those bonding, friendship-defining moments you would expect to see: a road trip, a pub crawl, people with blue ink exploding out of their plastic heads… The usual.
---
7. ASSASSINATION NATION
Director: Sam Levinson
with Odessa Young, Hari Nef, Suki Waterhouse, Abra, Bella Thorne, Bill Skarsgård / 2018 / 108' / BRON Studios, Foxtail Entertainment, Phantom Four, Universal Pictures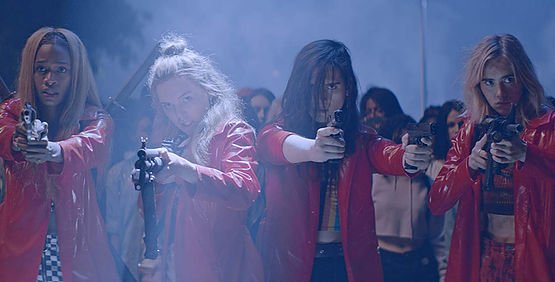 Alright, we cheated. This one might be a little difficult to find on Halloween. Although it will be showing in select cinemas next month (check out the official website for showtimes), you won't be able to see it in time for Halloween. But it was one of the best films we saw at this year's London Film Festival, and it is such a perfect "Halloween-mood" film that we just had to add it to this list!
Sam Levinson's "movie for absolutely right now" is a modern-day adaptation of the Salem witch trials. It takes place at a high school, in a digital world of selfies and social networks, and follows high-school seniors Lily (Odessa Young), Bex (Hari Nef), Em (Abra) and Sarah (Suki Waterhouse) as they deal with a data hack that affects the whole town and leads to complete anarchy. The film's own Trigger Warning lets us know from the very beginning that there will be: "bullying, classism, death, drinking, drug use, sexual content, toxic masculinity, homophobia, transphobia, guns, nationalism, racism, kidnapping, the male gaze, sexism, swearing, torture, violence, gore, weapons and fragile male egos". Want to know more? Check out our full review!
---
6. NOCTURNAL ANIMALS
Director: Tom Ford
with Amy Adams, Jake Gyllenhaal, Michael Shannon, Aaron Taylor-Johnson, Isla Fisher, Armie Hammer / 2016 / 116' / Focus Features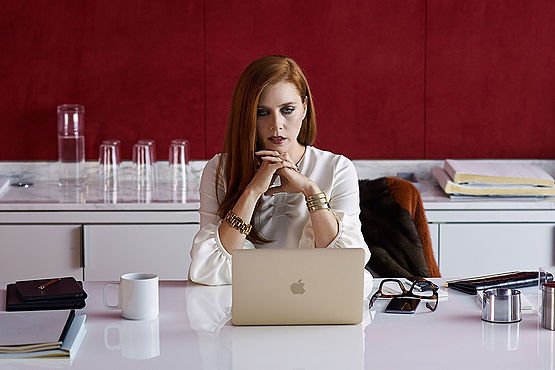 No more talk of zombies, vampires and witch trials: Tom Ford (A Single Man)'s Nocturnal Animals doesn't have any supernatural elements. What it does have is visually striking scenes, intriguing dialogue and chilling, well-delivered twists. When Susan (Amy Adams)'s ex-husband (Jake Gyllenhaal) sends her the manuscript of his new book and asks for her opinion, he unleashes a series of events that are just as disturbing as they are puzzling. Nocturnal Animals is a violent revenge movie, but it's also one of the most unique psychological thrillers we've ever seen. It will shock you, it will fascinate you and it will make you think.
---
5. SHUTTER ISLAND
Director: Martin Scorsese
with Leonardo DiCaprio, Emily Mortimer, Mark Ruffalo, Michelle Williams, Ben Kingsley / 2010 / 138' / Paramount Pictures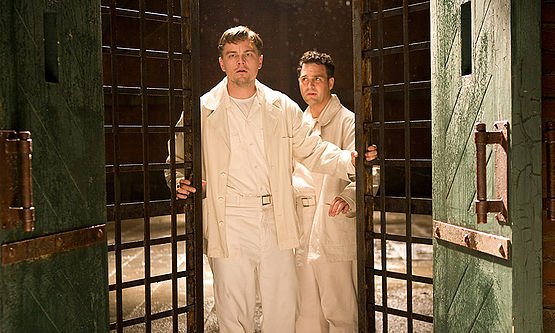 Speaking of psychological thrillers, here's one of the most underrated Martin Scorsese films of all time. The Taxi Driver director brings us a film that is set in the perfect location for a thriller, as Shutter Island's Ashecliffe Hospital is a secluded mental asylum for criminals. As US Marshals Teddy Daniels (an excellent Leonardo DiCaprio) and Chuck (Mark Ruffalo) investigate the disappearance of a patient from the hospital, more secrets on the island emerge and make us question everything – from the investigation to the nature of reality itself. Shutter Island messes with our minds until the very end, and its clever, perfectly delivered twists turn it into one of the most imaginative – and truly terrifying – thrillers of the last decade.
---
4. AN AMERICAN WEREWOLF IN LONDON
Director: John Landis
with David Naughton, Jenny Agutter, Joe Belcher / 1981 / 97' / PolyGram Filmed Entertainment, Lyncanthrope Films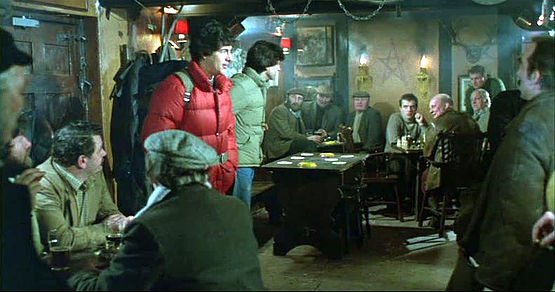 If you hear the name John Landis, the first films that will come to your mind will probably be The Blues Brothers (1980) and Animal House (1978). An American Werewolf in London differs from his previous work in terms of subject matter, but John Landis's signature humour and effective storytelling are very much present. The director's first werewolf film is both a parody and a horror film, and displays a series of special effects that had never been seen before at the time, and still remain impressive to this day. And if you haven't had enough of werewolves… Don't forget to re-watch Michael Jackson's Thriller, as the music video has not only been directed by Landis, but the idea itself originated from An American Werewolf in London.
---
3. FORGOTTEN (Du hast es versprochen)
Director: Alex Schmidt
with Mina Tander, Laura de Boer, Lina Köhlert / 2012 / 96' / Germany / Wüste Film Ost, Das kleine Fernsehspiel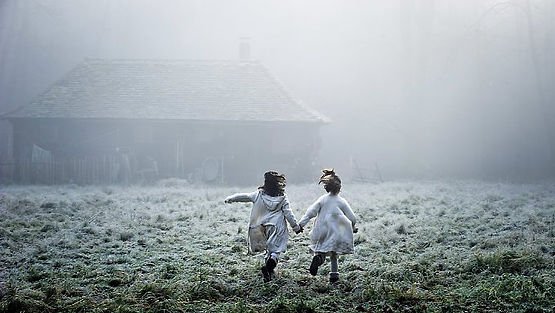 Can random events from our childhood that we don't even remember come back to haunt us? Alex Schmidt's answer comes in the form of Forgotten (original title: Du Hast Es Versprochen), the story of two girls who used to be best friends when they were little and happen to meet again as adults. When Hanna (Mina Tander) and Clarissa (Laura de Boer) decide to revisit the island where they used to go on holiday as kids, they uncover a series of secrets from their own childhood that not only they had completely forgotten about, but that will also change the course of their lives. Forgotten is a really well-constructed horror film that deals with supernatural events but also provides rational explanations. It's a ghost story that constantly keeps us on the edge of our seat, but it's also a psychological thriller that makes us question what is real and what isn't. Alex Schmidt's truly scary horror story is even scarier because it is rooted in reality, as it deals with issues such as memory, guilt, anger, obsession and revenge and questions the very essence of friendship.
---
2. COCO
Director: Lee Unkrich, Adrian Molina
with Anthony Gonzalez, Gael García Bernal, Benjamin Bratt / 2017 / 105' / USA / Disney, Pixar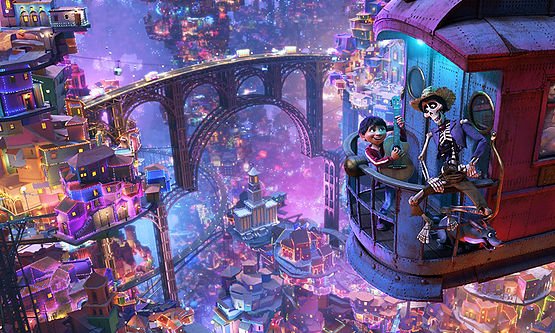 We know: you've already heard of this one. This Disney/Pixar film is as popular as the catchy songs it features, and we know you've already watched it at least five times (today). But it simply had to be in this list: we had been waiting a long time for a film to do Mexican culture justice, and Coco does just that. Director Lee Unkrich and screenwriter/co-director Adrian Molina spent years doing research on Mexico and its Dìa de los Muertos traditions, and finally produced a masterpiece of a movie that is not only culturally accurate but also nuanced, moving and heart-warming. Coco is enjoyable as it is inspiring, and is guaranteed to make you smile.
---
1. BOYS IN THE TREES
Director: Nicholas Verso
with Toby Wallace, Gulliver McGrath, Mitzi Ruhlmann / 2016 / 112' / Australia / Mushroom Pictures, Best FX Adelaide, White Hot Productions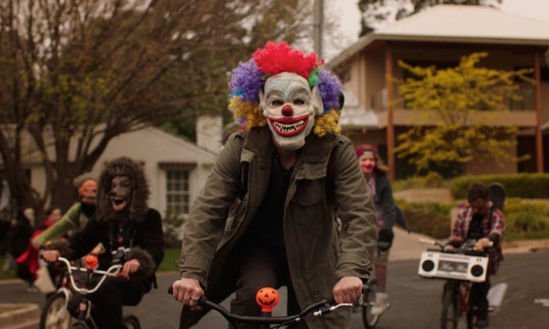 What better film to watch at Halloween than a film that takes place around Halloween? Boys in the Trees premiered at the Venice Film Festival in 2016, and we've been obsessed with this clever, fast-paced and thought-provoking story ever since. Nicholas Verso's impressive debut follows high school classmates and former childhood friends Corey (Toby Wallace) and Jonah (Gulliver McGrath) as they walk home and tell each other ghost stories while trying to escape Jango (Justin Holborow) and his skater gang. Boys in the Trees is a delicate film that deals with more than one issue at once and urges you to listen to its characters. Its excellent soundtrack (Marilyn Manson's The Beautiful People, Yoko Ono's Death of Samantha and Metallica's Until It Sleeps, to name a few) draws us in, its story speaks to us and its final message resonates, in a film that is ultimately a wake-up call and a celebration of life.