Green Book: trailer & poster released for new film
Viggo Mortensen and Mahershala Ali in Green Book (Universal/Participant Media/DreamWorks Pictures)
A new trailer and poster for Peter Farrelly's new film Green Book, starring Mahershala Ali and Viggo Mortensen, have been released!
---
A new film is coming out this Thanksgiving, its main characters are Mahershala Ali (House of Cards, Luke Cage, The Place Beyond the Pines), Viggo Mortensen (Captain Fantastic, Lord of the Rings, Eastern Promises) and Linda Cardellini (Brokeback Mountain, The Founder), and the story is inspired by a "true frienship". 
Distributed by Universal, Participant Media and Dreamworks and produced by Jim Burke (The Descendants), Charles B. Wessler (The Heartbreak Kid), Brian Currie, Nick Vallelonga and the director himself, Green Book is already one of the most anticipated premieres at this year's Toronto International Film Festival, and it's not just just because of its stellar cast. Peter Farrelly's new drama is fresh and important, and based on one of those stories that needed to be told.
Green Book is set in the 1960s and centers around the relationship between Tony Lip (Mortensen), an Italian-American bouncer from a neighborhood in the Bronx, and Dr. Don Shirley (Ali), a world class African American classical pianist. Tony is hired be Dr Shirley's driver during his concert tour from Manhattan to the Deep South, and the film follows the two men's journey as they use "The Green Book" as a guide to direct them to the few establishments that were safe for African-Americans at the time.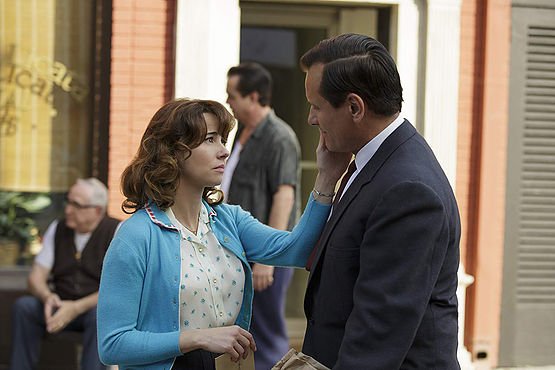 A few hours ago Universal Pictures released the film's first poster and trailer,together with a press release in which Green Book is described as a "powerfully dramatic" drama about an unlikely frienship in which the protagonists embark on a "journey of a lifetime" and are "confronted with racism and danger as well as unexpected humanity and humour". 
Farrelly's project was ambitious, considering the serious nature and historical relevance of the themes he dealt with, and yet he appears to have found the right way to approach this subject, as the trailer already has a good mix of serious, moving and humorous scenes. 
The chemistry between Mortensen and Ali is undeniable, and we can already appreciate in the trailer the choice of soundtrack to accompany them on their journey – with tracks such as folk/blues ballad "Baby I Lost My Way (But I'm Going Home)" by Nathaniel Rateliff & The Night Sweats and atmospheric gospel-pop track "Pray" by Sam Smith.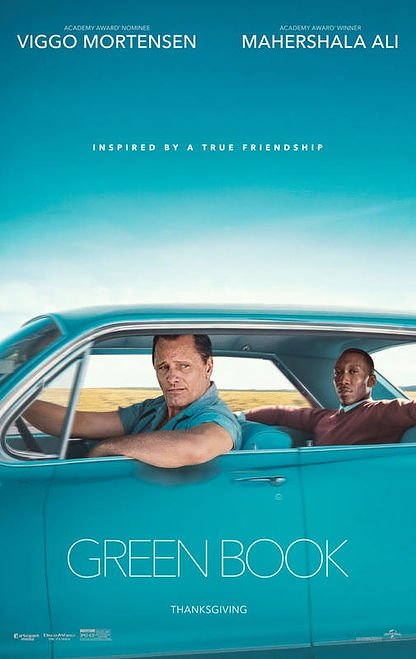 Green Book's crew is as impressive as its cast members, as as its executive producers include Jeff Skoll (The Help), Jonathan King (Lincoln), Octavia Spencer (Fruitvale Station), Kwame L. Parker (Kill Bill) and Cinetic Media's John Sloss (Boyhood) and Steven Farneth.
As you wait for more pictures and clips to come out and for the first reviews of the film to be published after its world premiere at Toronto International Film Festival(click here to check for updates on the festival's schedule), make sure you check out Green Book's official trailer at the top of this page and save November 21, 2018 in your diaries as its official release date.