Competition: Death of Me! (Ended)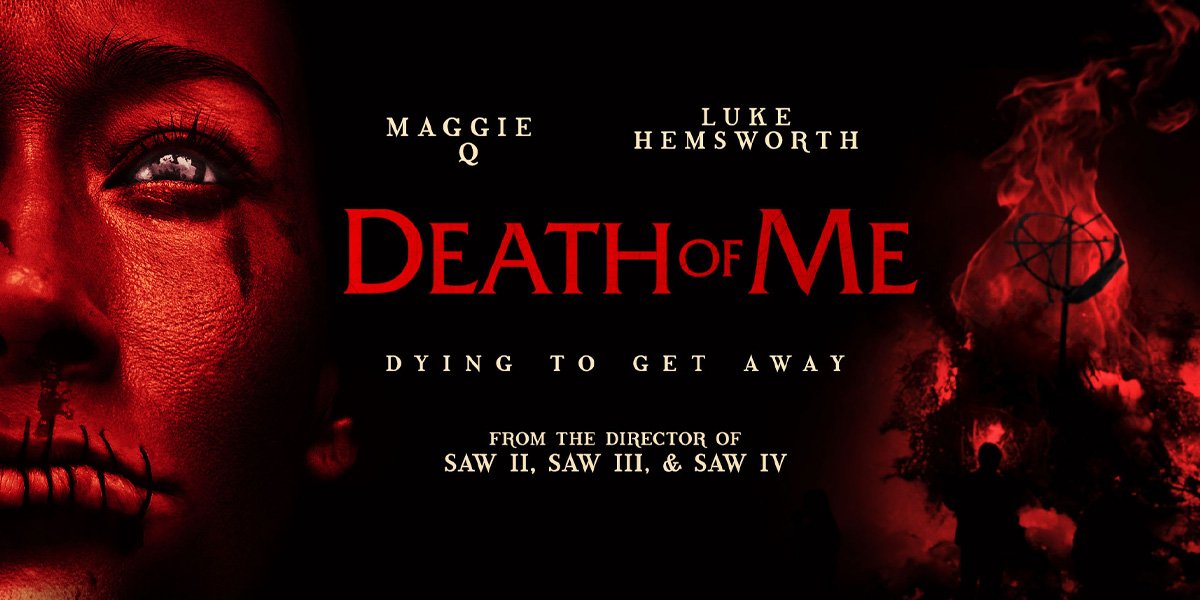 Death of Me (Signature Entertainment)
Enter our competition to win a Digital Copy of upcoming horror movie Death of Me, starring Luke Hemsworth and Maggie Q!
---
A dream vacation in the South Pacific becomes a torturous nightmare in Death of Me, a high stakes horror from director Darren Lynn Bousman (The SAW Franchise, SAW: SPIRAL). Christine (Maggie Q, of Fantasy Island and Designated Survivor) and Neil (Luke Hemsworth, of Thor: Ragnarok) awake on their dream vacation to a hangover and no recollection of the night before. The only clue to the horrors that transpired is a tape of Neil killing Christine. And so, a killer vacation soon turns into a game of survival with death itself.
To celebrate the recent release of this upcoming horror film, we have been given three iTunes codes to give away (courtesy of our friends at Signature Entertainment): if you're a U.K. resident, enter our competition to win a free Digital Copy of Death of Me!
a Rafflecopter giveaway
The winners will be announced in 48 hours on our socials, and the codes will be sent by email. iTunes codes can be redeemed by following a link at the very bottom of every store page of iTunes from your computer, mobile phone, tablet device or AppleTV.
---
Signature Entertainment presents Death of Me on Digital HD and DVD from 23rd November. Click here to pre-order it on iTunes!
---
This competition has been listed on Loquax, The Prize Finder, Competition Database and 2Sweeptakes.