Coming to Netflix in March 2023: New Original Movies & Series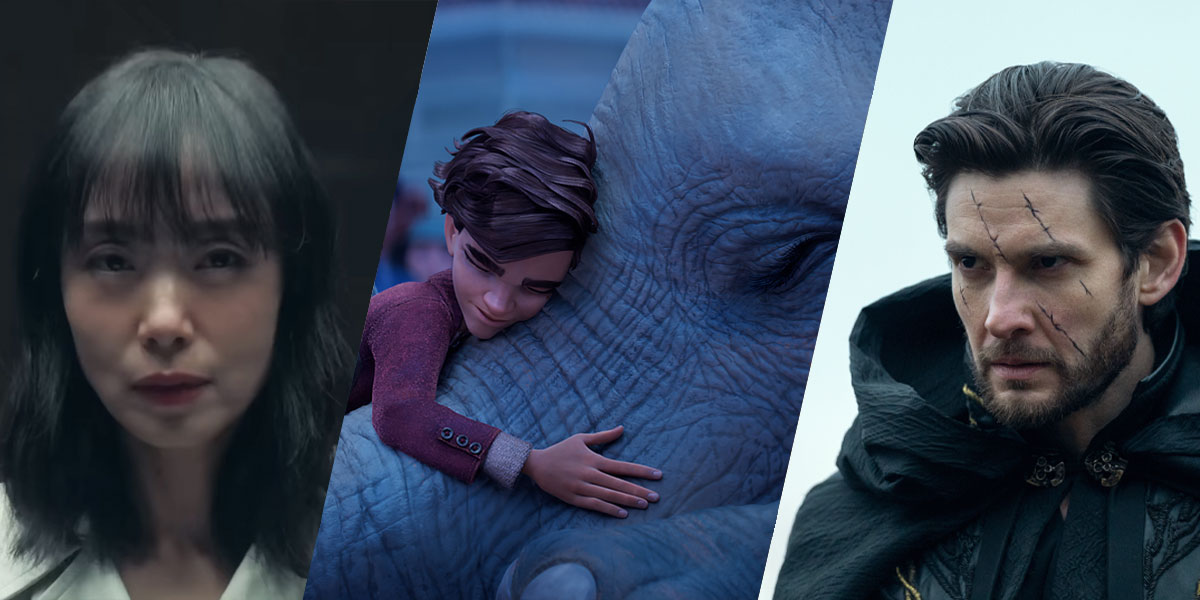 Kill Boksoon, The Magician's Elephant, Shadow and Bone Season 2 (Netflix)
Coming to Netflix in March 2023: All new original movies and shows to stream this month, from Shadow and Bone Season 2 to more films and series!
What's new on Netflix in March 2023? Many new original movies and series are coming to the streaming platform this month, like new Seasons of Shadow and Bone and The Kingdom! But we'll also get to watch a new rom-com from Spain, a gorgeous animated movie, a highly popular manga adaptation, and a Berlinale thriller about a serial killer mum. These new films and shows star Idris Elba, Adam Sandler, Jennifer Aniston, Rob Lowe and more, and let's not forget about Penn Badgley's return in S4 Part 2 of You!
Let's take a look at all the new original movies, series and shows to stream and binge watch on Netflix this month! Come back soon for our reviews!
---
NEW ON NETFLIX: MARCH 2023 MOVIES
LOVE AT FIRST KISS (ERES TÚ)
Director: Alauda Ruiz de Azúa
Netflix Release: March 3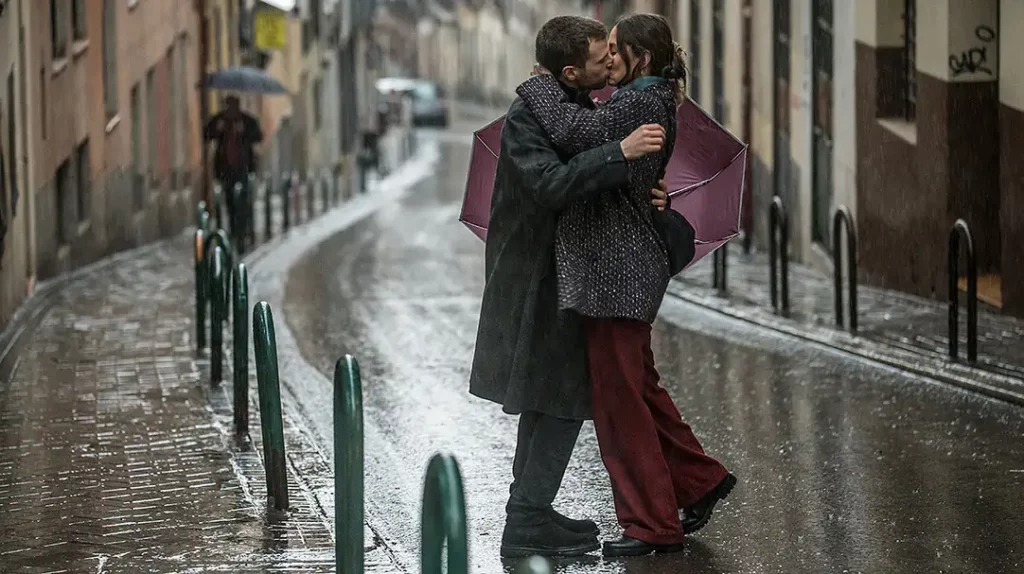 Official synopsis: Javier can see the future… and he finally knows who the love of his life is. There's just one problem: It's his best friend's girlfriend.
---
FARAWAY
Director: Vanessa Jopp
Netflix Release: March 8
Official synopsis: Zeynep Altin is at the end of her rope: she's overworked and underappreciated by her husband, daughter and aging father, and to top it all off, the funeral home has just put her beloved deceased mother in a man's suit instead of her favourite dress. It's the final straw for Zeynep, who escapes Munich for the Croatian island cottage her mother secretly bought years ago, hoping to get some peace and quiet and find herself again. If only the former owner of the cottage, a rugged islander called Josip, wasn't still living on the very same plot of land…
---
LUTHER: THE FALLEN SUN
Director: Jamie Payne
Netflix Release: March 10
Official synopsis: In Luther: The Fallen Sun — an epic continuation of the award-winning television saga reimagined for film — a gruesome serial killer is terrorizing London while brilliant but disgraced detective John Luther (Idris Elba) sits behind bars. Haunted by his failure to capture the cyber psychopath who now taunts him, Luther decides to break out of prison to finish the job by any means necessary. The film also stars Cynthia Erivo, Andy Serkis and Dermot Crowley, who returns as Martin Schenk.
---
MONEY SHOT: THE PORNHUB STORY
Director: Suzanne Hillinger 
Netflix Release: March 15
Official synopsis: Pornhub, the internet's most famous adult entertainment platform, fundamentally changed how pornography is made and distributed. This enabled erotic content creators to reach a massive audience while the company made billions of dollars – but it also became embroiled in allegations including non-consensual material and trafficking on the site.
As anti-trafficking organizations seek justice for victims, can the online giant protect those from whom they profit, or is this a new wave of censorship for adult performers making consensual porn?
---
THE MAGICIAN'S ELEPHANT
Director: Wendy Rogers
Netflix Release: March 17
Full Review: The Magician's Elephant (Netflix): Film Review
Official synopsis: When Peter (voiced by Noah Jupe), who is searching for his long-lost sister named Adele (voiced by Pixie Davies), crosses paths with a fortune teller in the market square, there is only one question on his mind: is his sister still alive? The answer, that he must find a mysterious elephant and the magician (voiced by Benedict Wong) who will conjure it, sets Peter off on a harrowing journey to complete three seemingly impossible tasks that will change the face of his town forever and take him on the adventure of a lifetime. The Magician's Elephant is based on Two-time Newbery Award winning author Kate DiCamillo's classic novel.
---
BLACK CLOVER: SWORD OF THE WIZARD KING
Director: Ayataka Tanemura
Netflix Release: March 31
Official synopsis: The popular comic Black Clover, which has been published in Weekly Shonen Jump (Shueisha) and has sold over 17 million copies, will be made into a movie for the first time!
The story of the movie will be an original story not depicted in the comics. The film will be supervised by Yūki Tabata, the author of the original manga, and will tell the story of the Wizard King, which was not revealed in the original manga. In a world where magic is everything, Asta, a boy who was born with no magic, aims to become the "Wizard King," to overcome adversity, prove his power, and keep his oath with his friends.
---
KILL BOKSOON
Director: Byun Sung-hyun
Netflix Release: March 31
Official synopsis: At work, she's a renowned assassin. At home, she's a single mom to a teenage daughter. Killing? That's easy. It's parenting that's the hard part.
---
MURDER MYSTERY 2
Director: Jeremy Garelick
Netflix Release: March 31
Official synopsis: Four years after solving their first murder mystery, Nick and Audrey Spitz (Adam Sandler, Jennifer Aniston) are now full-time detectives struggling to get their private eye agency off the ground when they're invited to celebrate the wedding of their friend the Maharaja (Adeel Akhtar) on his private island. But trouble follows the Spitzes again when the groom is kidnapped for ransom soon after the festivities begin — making each glamorous guest, family member, and the bride herself a suspect.
MURDER MYSTERY 2 sends Nick and Audrey Spitz on a high-stakes case that finally gives them everything they've ever dreamed of: a shot at their detective agency finally becoming successful…and their long-awaited trip to Paris. The film is directed by Jeremy Garelick and also stars Mark Strong, Mélanie Laurent, Jodie Turner-Smith, Kuhoo Verma, with John Kani, and Dany Boon.
---
NEW ON NETFLIX: MARCH 2023 ORIGINAL SERIES & SHOWS
YOU: SEASON 4 PART 2
Creator: Sera Gamble
Netflix Release: March 9
Official synopsis: New year, new country, new persona – and yet Joe can't seem to shake off his past. You S4 part 2 comes to Netflix on March 9th.
See Also

---
SHADOW AND BONE: SEASON 2
Co-Showrunners / Executive Producers / Writers: Eric Heisserer & Daegan Fryklind
Author and Executive Producer: Leigh Bardugo
Cast: Jessie Mei Li, Archie Renaux, Freddy Carter, Amita Suman, Kit Young, Danielle Galligan, Daisy Head, Calahan Skogman, Patrick Gibson, Ben Barnes
Netflix Release: March 16
Read also: Shadow and Bone (Netflix) Season 1 Review: Different, In All the Right Ways
Official synopsis: Alina Starkov is on the run. A beacon of hope to some and a suspected traitor to others, she's determined to bring down the Shadow Fold and save Ravka from ruin. But General Kirigan has returned to finish what he started. Backed by a terrifying new army of seemingly indestructible shadow monsters and fearsome new Grisha recruits, Kirigan is more dangerous than ever. To stand a fighting chance against him, Alina and Mal rally their own powerful new allies and begin a continent-spanning journey to find two mythical creatures that will amplify her powers.
Back in Ketterdam, the Crows must forge new alliances as they contend with old rivals and even older grudges that threaten not only their place in the Barrel, but their very lives. When a chance at a deadly heist comes their way, the Crows will once again find themselves on a collision course with the legendary Sun Summoner. Based on Leigh Bardugo's worldwide bestselling Grishaverse novels, SHADOW AND BONE returns for a second season of new friendships, new romance, bigger battles, epic adventures — and a shocking family secret that could shatter everything.
---
SKY HIGH: THE SERIES
Showrunner: Daniel Calparsoro
Netflix Release: March 17
Official synopsis: A phone call in the middle of the night will change Sole's destiny. Ángel, her husband and leader of a gang of gangsters, has died. Sole is turned overnight into a young widow with a son to take care of and many troubled businesses to run, and she is not willing to return to the tutelage of her father Rogelio, one of the biggest dealers of stolen objects in Madrid.
Determined to make a living for herself, Sole will find new allies along the way. They will help her unravel the mystery of the deaths that have marked her destiny. She makes contact with the gang of thieves and manages to win their trust, so that she can once again carry out robberies as ambitious as those of the old days. However, neither the police nor the different mafias she'll have to compete with will be willing to make her way to heaven easy.
---
THE KINGDOM (EL REINO): SEASON 2
Netflix Release: March 22
Official synopsis: El Reino is a political thriller series produced in Argentina. The second and final season sees an epic battle between evil and good. The show has a high level crew in front and behind the scenes. It tells the story of the religious leader Emilio Vázquez Pena, who in season 1 was left the presidential front-runner after his running mate was assassinated.
---
WELLMANIA
Creator: Benjamin Law
Netflix Release: March 29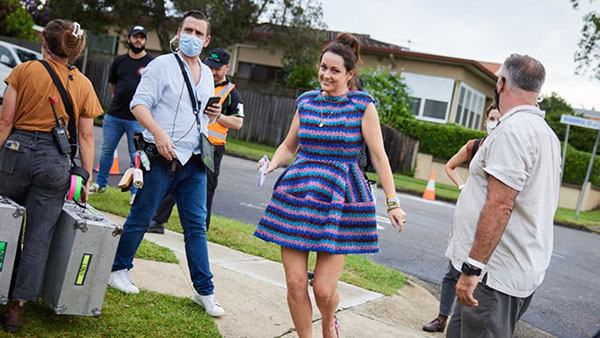 Official synopsis: A health crisis forces Liv to rethink her "live fast, die young" attitude. As a result, she jumps into a wellness journey to get better — even if it kills her.
---
UNSTABLE
Creators: Victor Fresco, John Owen Lowe & Rob Lowe
Netflix Release: March 30
Official synopsis: Ellis Dragon is a universally admired, eccentric, narcissist-adjacent biotech entrepreneur. He works to make the world a better place. He's also in emotional free-fall. His son Jackson Dragon is… none of those things. Can Jackson save Ellis and his company and salvage their estranged relationship while also doing what may actually be impossible: escaping the shadow of his larger-than-life father?
---
READ ALSO: