Comic-Con 2018: all the new film and TV trailers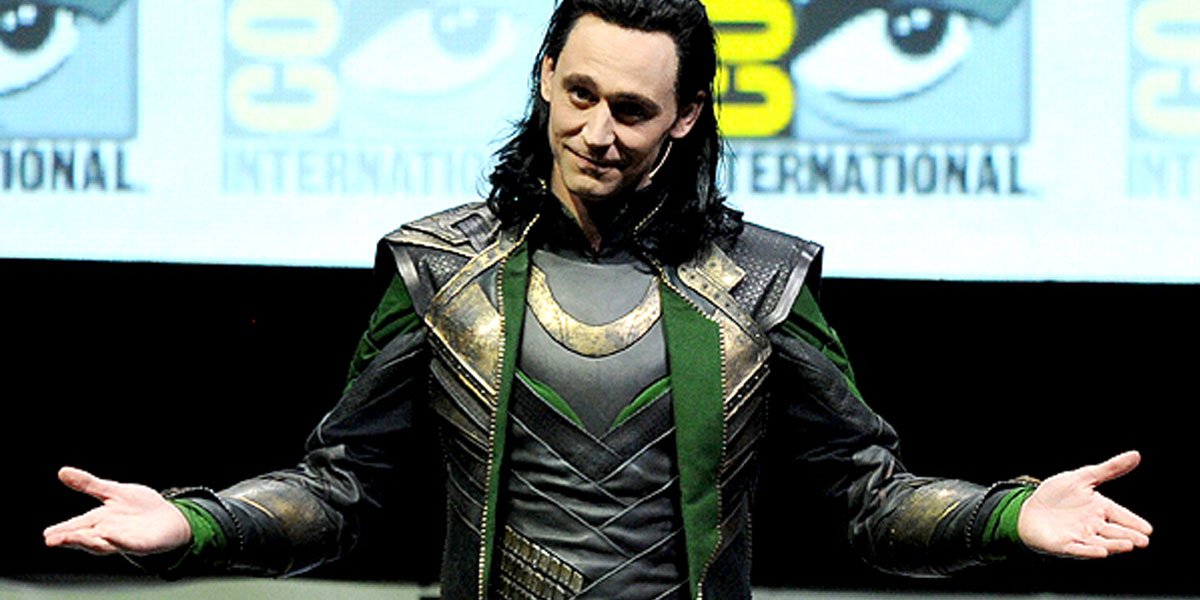 Tom Hiddleston attends Comic Con as Loki in 2013 (Getty/SDCC)
It's Comic-Con 2018, and here are all the new film and TV trailers released this week! Keep checking this page for updates.
---
The San Diego International Comic Con is keeping us busy as we try to collect all the exciting trailers and clips that have been released by our favourite film and TV studios. Here is all that we could find so far (the newest ones are at the top), but keep checking back as more content will be added today and tomorrow, and… do let us know if we missed anything!
FILMS
Fantastic Beasts: The Crimes of Grindelwald
Release Date: November 16, 2018
We waited a long time for this trailer's release, but it was worth it.
Written by J.K.Rowling herself and directed by David Yates, Warner Bros' Fantastic Beasts: The Crimes of Grindelwald begins where Fantastic Beasts and Where to Find Them ended, after Dark wizard Gellert Grindelwald (Johnny Depp) was captured by MACUSA (Magical Congress of the United States of America). The second film in the saga follows Grindelwald as he escapes and looks for followers, but also focuses on the relationship between young Albus Dumbledore (Jude Law) and Newt Scamander (Eddie Redmayne). The trailer draws us back into the magical Harry Potter world we love, and it's so wonderful to see so many familiar faces (Eddie Redmayne, Katherine Waterston, Dan Fogler, Alison Sudol, Ezra Miller, Jude Law, Johnny Depp), together with a few new ones, such as Zoë Kravitz.
Aquaman
Release Date: December 21, 2018
A few days ago we got to have a look at the "finishing touches" of the Aquaman Comic-Con presentation, and we looked at all the new behind the scenes pictures and concept art that has been released. The wait is over: the Warner Bros panel happened, the trailer is finally here and… it's as epic, magical and funny as ever.
Shazam!
Release Date: April 5, 2019
Shazam! is another much anticipated release by Warner Bros, directed by David F. Sandberg (Annabelle: Creation) and starring Zachari Levi (Chuck) as the hero. The trailer already promises excellent quality dialogue, hilarious moments and great acting: we can't wait to see more.
Glass
Release Date: January 18, 2019
In M.Night's Shyamalan's much anticipated new film, Bruce Willis, Samuel L. Jackson and James McCoy will be reprising the roles of David Dunn, Elijah Price (Mr Glass) and Kevin Wendell Crumb from the director's previous successes Unbreakable (2000, Touchstone) and Split (2016, Universal).
Dragon Ball Super: Broly
Release Date: January 2019
Can this really be the 20th Dragon Ball film? We can't believe the reaction it still gets from fans of the series all over the world. The English film will be released in January next year.
Godzilla: King of the Monsters
Release Date: May 31, 2019
Godzilla: King of the Monsters won't be out till May next year, but Millie Bobby Brown already has our full attention in these 30 seconds of footage. Let's hope we get more updates soon!
TV
Nightflyers
Release date: this fall
…A new psychological thriller from the mind of George R.R. Martin (Game of Thrones) that will be shown on SyFy? Yes please!
Lore
Release date: October 19, 2018
Produced by the same people who gave us The Walking Dead and The Exorcist, Amazon's Lore is coming back with six new true tales, and appears to be just as scary as the first one. It will be available for all you thrill-seekers on Prime Video on October 19.
Origin
Release date: this fall
The new original series from the producers of Lost and The Crown really does seem to have it all: spaceships, missions, dark revelations… with the added element of an unvoluntary Harry Potter reunion between "Draco Malfoy" (Tom Felton) and "Nymphadora Tonks" (Natalia Tena). On top of all this, the story does seem to have a truly interesting and well-developed storyline, so we suggest keeping an eye on YouTube originals as we wait for its release this fall.
Star Wars: The Clone Wars
Star Wars: The Clone wars is returning with 12 all-new episodes on Disney's streaming service. It was announced by supervising director Dave Filoni during the animated series' 10th anniversary celebration, and we couldn't believe it. Lucasfilm claimed that the series' return is also due to the fans' enthusiasm and love for The Clone Wars, so… well done, us!
Titans
Release date: this fall
DC is launching a streaming platform, and Titans will be its first show, following the adventures of a group of young superheroes led by Batman's first Robin – now turned into Nightwing. There is so much anticipation for this show, as its main characters are among DC's most beloved heroes. Needless to say, the trailer looks incredible and we wish we could binge-watch the whole series right now.
Mayans M.C. (Sons of Anarchy Spinoff)
Release date: September 4, 2018
The first few seconds of this trailer already managed to capture what Sons of Anarchy was all about: the motorcycles, the music, the epic dialogue. We have been waiting a long time for this series, and we will definitely check it out on FX on September 4.
Marvel's Iron Fist: Season 2
Release date: September 7, 2018
Marvel's Iron Fist is getting a second season, and not only did we get a date, but it's only a few months' away, as the Netflix show will return on September 7.
Homecoming
Release date: November 2, 2018
Directed by the creator of Mr Robot, Homecoming is an Amazon Prime original new series that marks Julia Roberts' TV debut. Not much actually happens in this trailer, but a few words from the actress are enough to grab our interest.
Star Trek Discovery: Season 2
Release date: early 2019
CBS All-Access renewed Star Trek Discovery, and we couldn't be happier about it! The trailer already revealed that new Spock-related developments are in order, and a new character will be introduced too. (Note: there video above may not be available in all territories. Here's an alternate link from Netflix's YouTube channel that is available in Europe)
Fear of the Walking Dead: Season 4
Release date: August 12, 2018
Season 4 will return where it left off, with our favourite characters in the middle of the zombie apocalypse. The wait is even shorter for this series: it will come back to AMC on August 12. (link to the trailer for European viewers: here)
Doctor Who: Season 11
Release date: later this year – check this page for updates
With a new Doctor (Jodie Whittaker) come new characters, new adventures and… a new sonic screwdriver! After having seen this exciting trailer, we are ready to see the 13th Doctor in action!