Competition: Chronical: 2067 (Ended)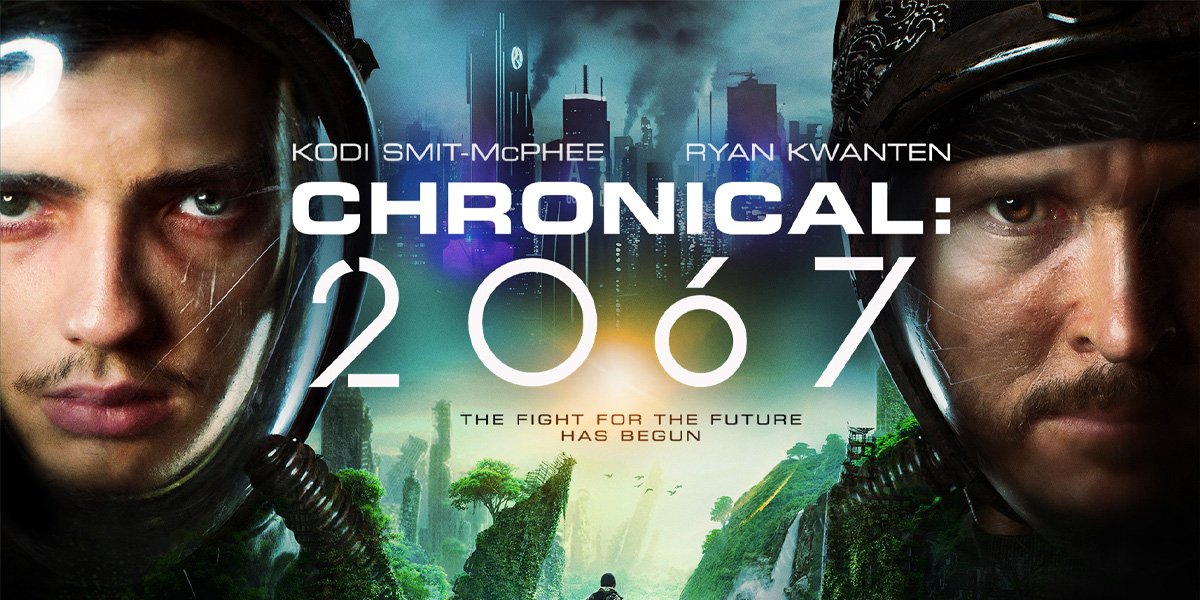 Chronical: 2067 (Signature Entertainment)
Enter our competition to win a Digital Copy of Chronical: 2067, an upcoming sci-fi epic about an extinction event, out December 7th!
---
An extinction event has begun and the human race just hit the endangered species list. With air so polluted that the only way to breathe is through manufactured air canisters, the human race is on its knees until a message from the future gives one of the biggest corporations on Earth hope. In Chronical: 2067, a reclusive young man named Ethan is to be the saviour of the human race but what he discovers in his journey through time is an unthinkable conspiracy that could lead him to change the course of his timeline forever. Would you save humanity if you knew humanity may not be worth saving after all? Starring Ryan Kwanten (True Blood) and Kodi Smit-McPhee (Let Me In) and directed by Seth Larney, Chronical: 2067 will be released on DVD and Digital HD December 7th.
To celebrate the recent release of this upcoming sci-fi epic, we have been given three iTunes codes to give away (courtesy of our friends at Signature Entertainment): if you're a U.K. resident, enter our competition to win a free Digital Copy of Chronical: 2067!
a Rafflecopter giveaway
The winners will be announced in 48 hours on our socials, and the codes will be sent by email. iTunes codes can be redeemed by following a link at the very bottom of every store page of iTunes from your computer, mobile phone, tablet device or AppleTV.
---
Signature Entertainment presents Chronical: 2067 on DVD and Digital HD 7th December.
---
This competition has been listed on Loquax, The Prize Finder, Competition Database and 2Sweeptakes.