"Bill & Ted Face the Music" Crashes Comic Con @ Home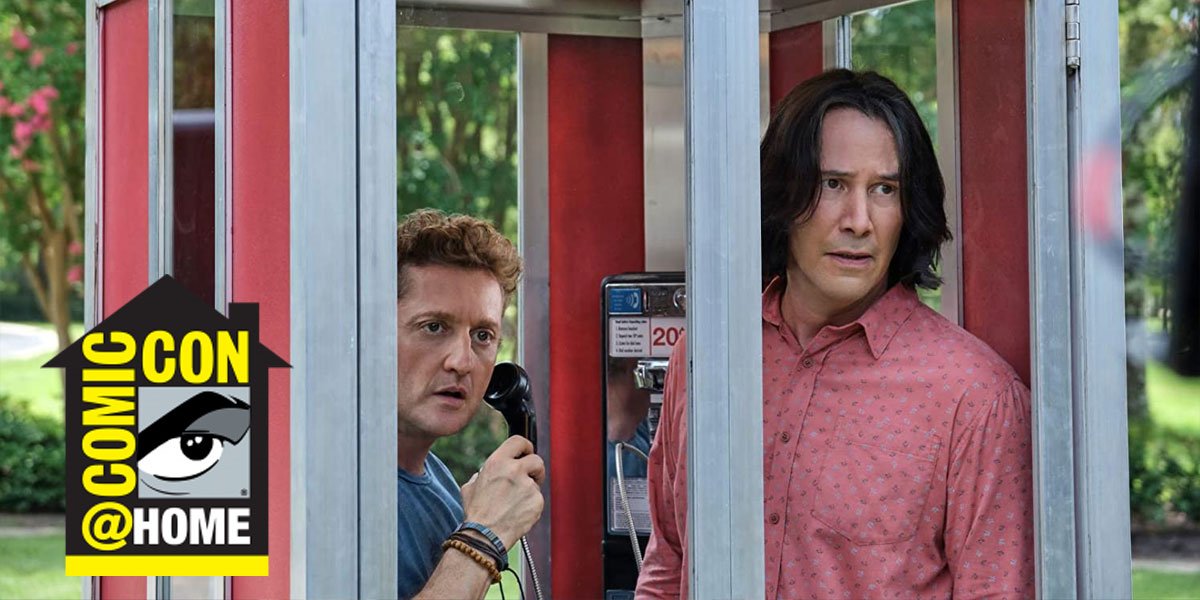 Bill & Ted Face the Music: Comic Con @ Home Panel (Comic Con @ Home / Orion Pictures)
Before we catch the continued capers of these classic characters, the cast and crew of Bill & Ted take us through the series' storied history.
---

Saturday's Comic Con @ Home event became quite "excellent" this past evening, as some of cinema's favorite slackers showed up to promote the long-awaited third installment in this unexpected trilogy. In a panel moderated by filmmaker (and fervent fan) Kevin Smith, cast members Keanu Reeves, Alex Winter, Samara Weaving, Brigette Lundy-Paine, and William Sadler; director Dean Parisot; and writers Chris Matheson and Ed Solomon all took a peek back at the franchise's past and shared stories of what's to come in this latest sequel.
Smith kicked things off by expressing his emotions after recently being allowed to watch Bill & Ted Face the Music at home, sincerely stating that it was a "perfect viewing experience." He later added that he couldn't contain himself throughout the last 30 minutes, with tears uncontrollably streaming down his face. Overall, Smith labeled the film as "adorable," emphasizing that it was clearly made with love and "made to be adored." And, for fellow fans, he issued an instruction to "stay all the way through the credits."
Screenwriters Chris Matheson and Ed Solomon revisited the roots of the dynamic duo they dreamt up, explaining how Bill & Ted initially originated as a skit in an improv group that the two were involved in (with Matheson and Solomon playing the roles). In its earliest days, the first film – Bill and Ted's Excellent Adventure – started as a "skit" movie, with the titular twosome only starring in one segment. Luckily, Matheson's dad was the one to spot the potential in this pairing, and he encouraged his son and Solomon to make a whole movie around their time-altering adventures.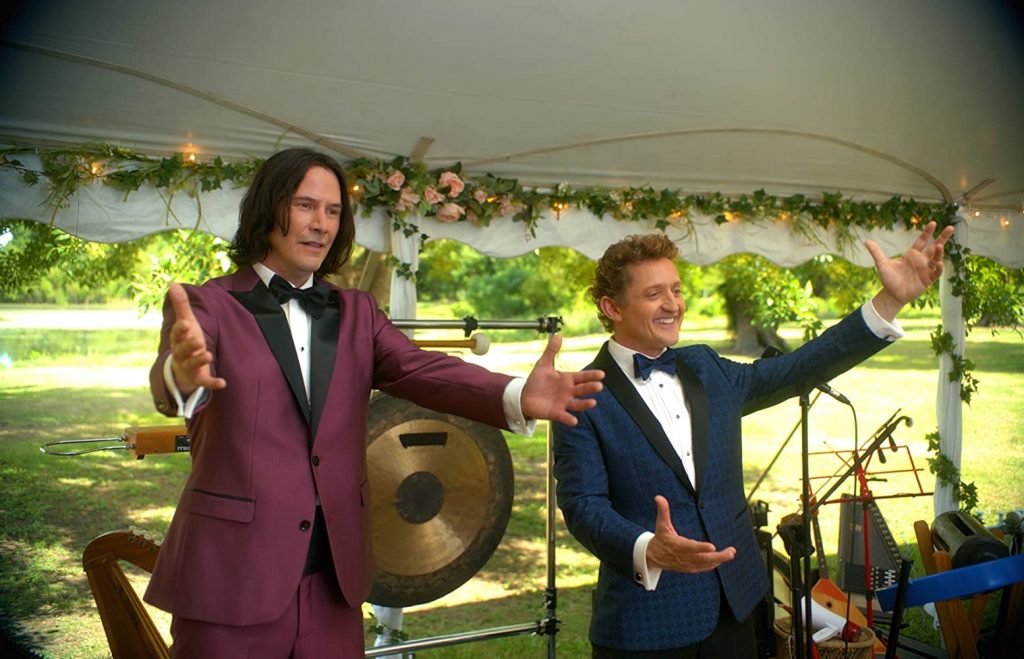 Reeves and Winter shared a bit of insight into their "very vigorous audition process" back in the late 80s, describing how the affair was almost an all-day process with ten actors going back and forth as Bill & Ted in contrasting couplings. Weaving and Lundy-Paine noted that their audition process wasn't near as strenuous, but in doing so, they also divulged that neither of them had seen either Bill & Ted's Excellent Adventure or Bill & Ted's Bogus Journey prior to pursuing their roles as Thea Preston and Billie Logan, respectively. Lundy-Paine disclosed that she didn't want the impact of the first two films weighing over her, while Weaving, as an Australian, pointed out that the franchise was primarily an "American cultural phenomenon"; nevertheless, Weaving's fiancée was a fervid Bill & Ted follower who brought her up to speed.
Director Dean Parisot (best known for 1999's Galaxy Quest) emphasized how proud he was at cultivating such a compelling connection between Bill & Ted and their daughters, and he praised the efforts of Weaving and Lundy-Paine for so "excellently" emulating their film fathers. Both actors tried to take influence from their interactions with Reeves and Winter on set, with Weaving explaining how she specifically remodeled her representation of Thea after analyzing Winter's acting as Bill and adding a feminine perspective to his portrayal. (On an aside, Weaving also amusingly acknowledged her tangential association to Reeves at this time, since her uncle, Hugo Weaving, played his antagonistic adversary Agent Smith in The Matrix trilogy).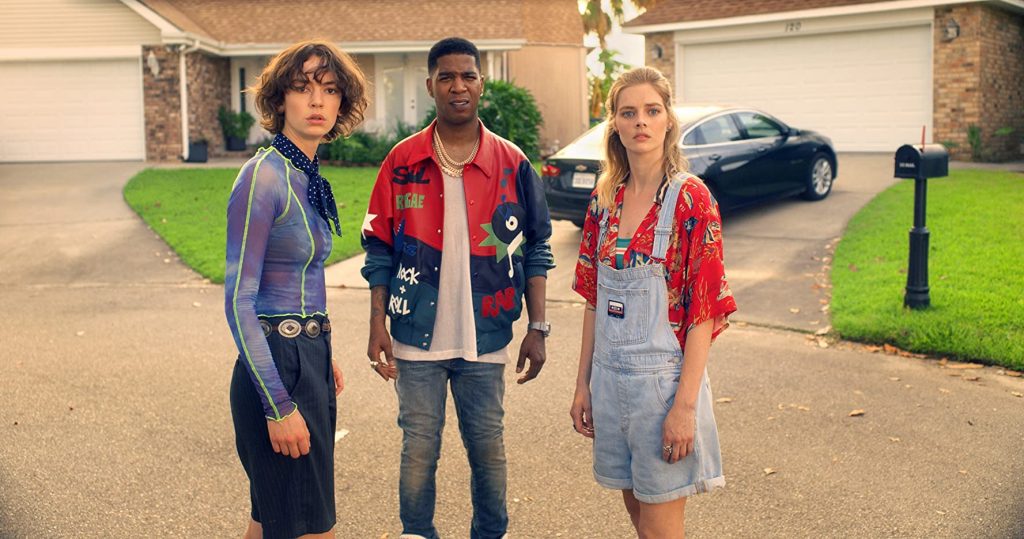 Though certain aspects of the production of Bill & Ted Face the Music tested the actors – with Winter stressing how this script had far more physical demands than past films (especially when it came to shooting as previous iterations of the title characters) – William Sadler, known for portraying the personification of Death, swore that it was as if "[they'd] never left" when the cast was reunited, and a collaborative and compassionate community was almost instantly re-established. Reeves wrapped up the panel by professing his passion for the picture when he proclaimed that he "can't feel or laugh or do anything like the way that working on Bill & Ted does and working with Alex [Winter]," as "that [feeling] doesn't exist anywhere else in the world."
While devoid of any revolutionary reveals or flashy footage, the Comic Con @ Home panel for Bill and Ted Face the Music was a love letter to this famed franchise, and it promised a third installment that would deliver all the heart and humor we've come to expect from this cast.
---
Bill & Ted Face the Music will be released on September 1st in select theaters and through premium video on demand.