Apple TV+ in February 2023: All New Original Series & Movies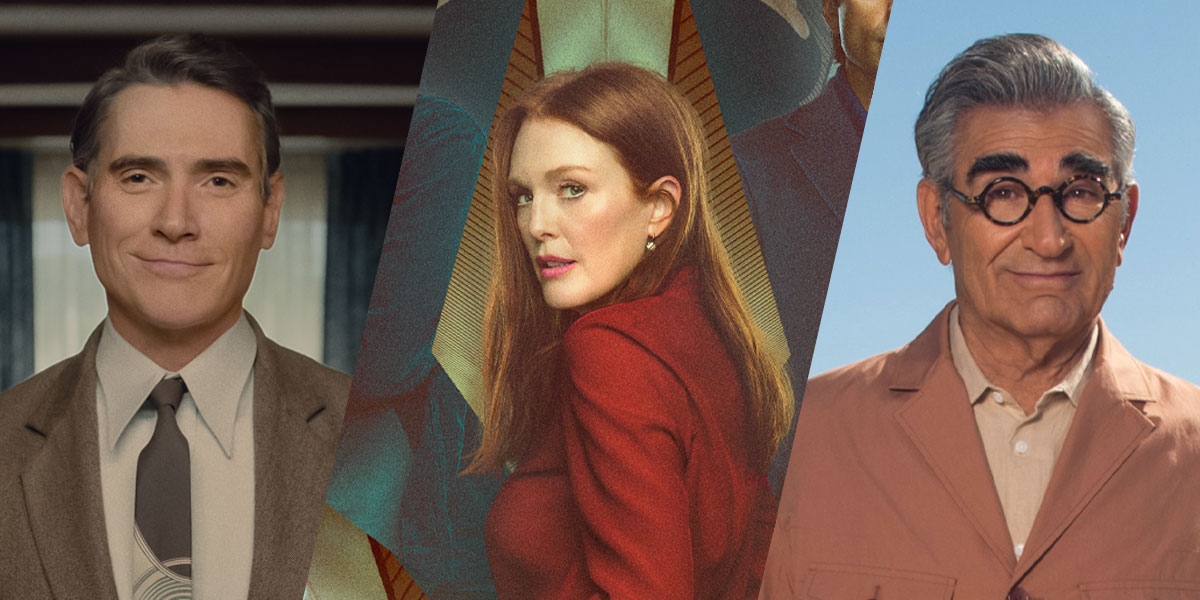 Hello Tomorrow, Sharper, The Reluctant Traveler (Apple TV+)
All the new original series and movies coming to Apple TV+ in February 2023. From Dear Edward to Sharper, here's what to stream this month!
Apple TV+ has many new original series and movies in store for us in February 2023! Among the films and shows we'll get to see this month on the streaming platform are a neo-noir thriller with Julianne Moore and Sebastian Stan, a sci-fi series about salesmen giving out lunar timeshares, a travel show hosted by Eugene Levy and more!
Let's discover all the new Apple original series to binge watch and movies to stream on Apple TV+ in February 2023!
---
APPLE TV+: NEW ORIGINAL SERIES IN FEBRUARY 2023
DEAR EDWARD
Starring: Colin O'Brien, Taylor Schilling, Connie Britton, Carter Hudson, Amy Forsyth, Dario Ladani Sanchez, Ivan Shaw, Khloe Bruno, Brittany S. Hall, Maxwell Jenkins, Audrey Corsa, Douglas M. Griffin, Anna Uzele, Idris Debrand, Eva Ariel Binder, Jenna Qureshi
Apple TV+ Release: February 3
Official synopsis: A 12-year-old boy becomes the lone survivor of a plane crash. As he and others affected by the tragedy try to make sense of what happened, unexpected friendships, romances and communities are formed.
---
HELLO TOMORROW!
Starring: Billy Crudup, Haneefah Wood, Alison Pill, Nicholas Podany, Dewshane Williams, Hank Azaria
Apple TV+ Release: February 17
Official synopsis: Set in a retro-future world, Hello Tomorrow! centers around a group of traveling salesmen hawking lunar timeshares. Billy Crudup stars as Jack, a salesman of great talent and ambition, whose unshakeable faith in a brighter tomorrow inspires his coworkers, revitalizes his desperate customers, but threatens to leave him dangerously lost in the very dream that sustains him.
---
LIAISON
Starring: Vincent Cassel, Eva Green, Peter Mullan, Gerard Lanvin, Daniel Francis, Stanislas Merhar, Irene Jacob, Laetitia Eido, Eriq Ebouaney, Bukky Bakray, Thierry Fremont
Apple TV+ Release: February 24
Official synopsis: Liaison is a high-stakes, contemporary thriller exploring how the mistakes of our past have the potential to destroy our future, combining action with an unpredictable, multilayered plot where "espionage and political intrigue play out against a story of passionate and enduring love."
---
THE RELUCTANT TRAVELER WITH EUGENE LEVY
Host: Eugene Levy
Apple TV+ Release: February 24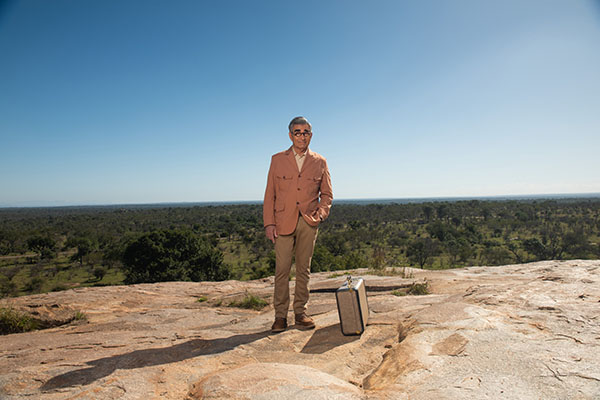 Official synopsis: The eight-episode series follows Eugene Levy as he visits some of the world's most beautiful and intriguing destinations in Costa Rica, Finland, Italy, Japan, Maldives, Portugal, South Africa and the United States, exploring remarkable hotels and the places and cultures surrounding them.
---
APPLE TV+: NEW ORIGINAL MOVIES IN FEBRUARY 2023
SHARPER
Director: Benjamin Caron
Starring: Julianne Moore, Sebastian Stan, Justice Smith, Briana Middleton, Darren Goldstein, John Lithgow
Apple TV+ Release: February 17
Official synopsis: No one is who they seem in Sharper, a neo-noir thriller of secrets and lies, set amongst New York City's bedrooms, barrooms and boardrooms. Characters compete for riches and power in a high stakes game of ambition, greed, lust and jealousy that will keep audiences guessing until the final moment.
---
READ ALSO: