Apple TV+: All New Shows and Movies to Watch in 2022

Apple TV+: All New Shows and Movies to Watch in 2022
So many great new shows and movies will be available to watch on Apple TV+ in 2022, and we've listed them all, divided by month.
---
Apple TV+ might not have been around as long as other streaming platforms, but it's quickly becoming one of the most beloved providers of great, unique entertainment, be it great new films or binge-worthy TV shows. To help you pick which ones to watch first, we've made a list of all the Apple TV+ series and movies that will be released in 2022, divided by month. Happy watching!
Last updated on: September 15, 2022.
---
1. NEW APPLE TV+ MOVIES IN 2022
JANUARY 2022
---
FEBRUARY 2022
---
MAY 2022
---
JUNE 2022
---
JULY 2022
---
AUGUST 2022
---
SEPTEMBER 2022
---
OCTOBER 2022
---
NOVEMBER 2022
---
DECEMBER 2022
---
UPCOMING FILMS (2023)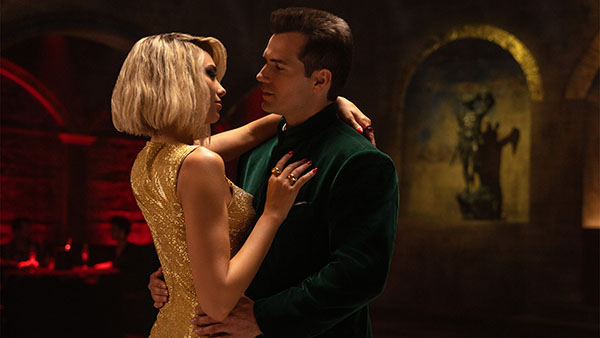 Argylle
Killers of the Flower Moon
---
2. NEW APPLE TV+ SHOWS IN 2022
JANUARY 2022
---
FEBRUARY 2022
---
MARCH 2022
---
APRIL 2022
---
MAY 2022
---
JUNE 2022
---
JULY 2022
---
AUGUST 2022
---
SEPTEMBER 2022
---
OCTOBER 2022
Shantaram: October 14
Acapulco, Season 2: October 21
---
NOVEMBER 2022
---
DECEMBER 2022
---
UPCOMING SHOWS (2023)
Servant, Season 4: January 13, 2023