Competition: Alone! (Ended)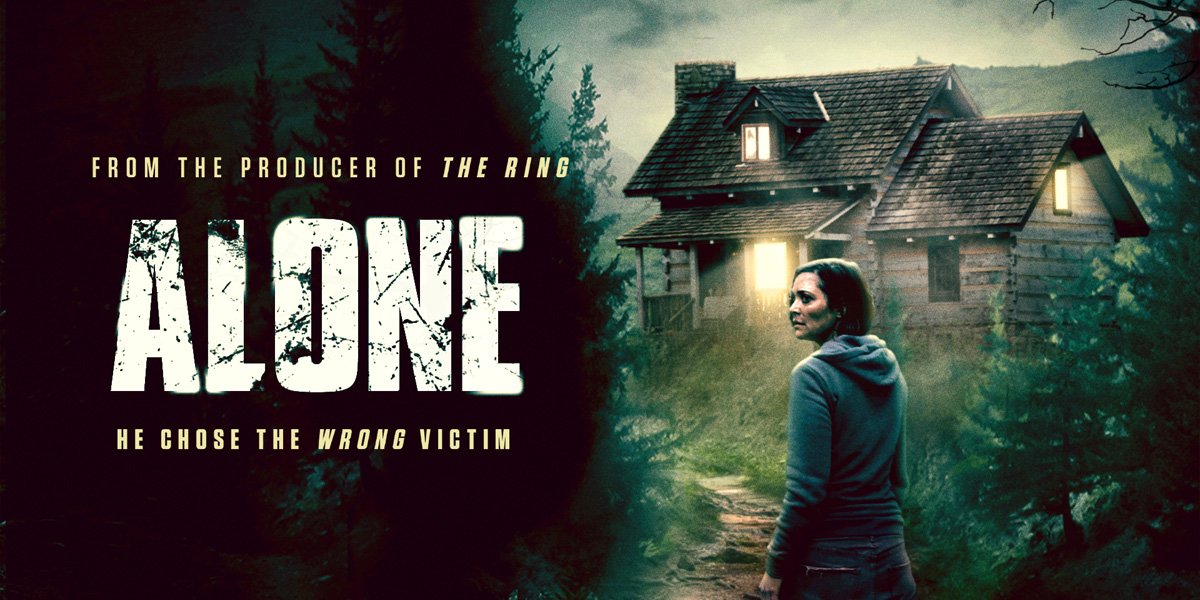 Alone (Signature Entertainment)
Enter our competition to win a Digital Copy of Alone, a new tense thriller from the producer of The Ring, on Digital HD 28 Dec!
---
Alone, on Digital HD from 28th December, is a tense and tightly wound thriller from John Hyams, director of Universal Soldier: Day of Reckoning and Netflix's Black Summer. Jessica (Jules Wilcox, Bloodline) drives on a long, lonely stretch of road in the Pacific Northwest. Attempting to rebound from a tragic loss, she's packed up her belongings and is headed back to her hometown to restart her life. Also on this stretch of road is a Man (Marc Menchaca, Ozark) who, at first, seems harmless enough, but keeps showing up in the same places as Jessica. It's no coincidence. The Man has hostile plans for her, and, once in his clutches, she has to fight her way out to safety somewhere in the wilderness, away from civilization, away from any help and away from the devious psychotic out to destroy her. And she'll have to face it all alone.
To celebrate the upcoming release of this new tense thriller, we have been given three iTunes codes to give away (courtesy of our friends at Signature Entertainment): if you're a U.K. resident, enter our competition to win a free Digital Copy of Alone!
a Rafflecopter giveaway
The winners will be announced in 48 hours on our socials, and the codes will be sent by email. iTunes codes can be redeemed by following a link at the very bottom of every store page of iTunes from your computer, mobile phone, tablet device or AppleTV.
---
Signature Entertainment presents Alone on Digital HD 28th December. Pre-order Aline on iTunes!
---
This competition has been listed on Loquax, The Prize Finder, Competition Database, 2Sweeptakes, Competition Time and Offer Oasis.