75th Venice Film Festival, "In Competition": full Line-Up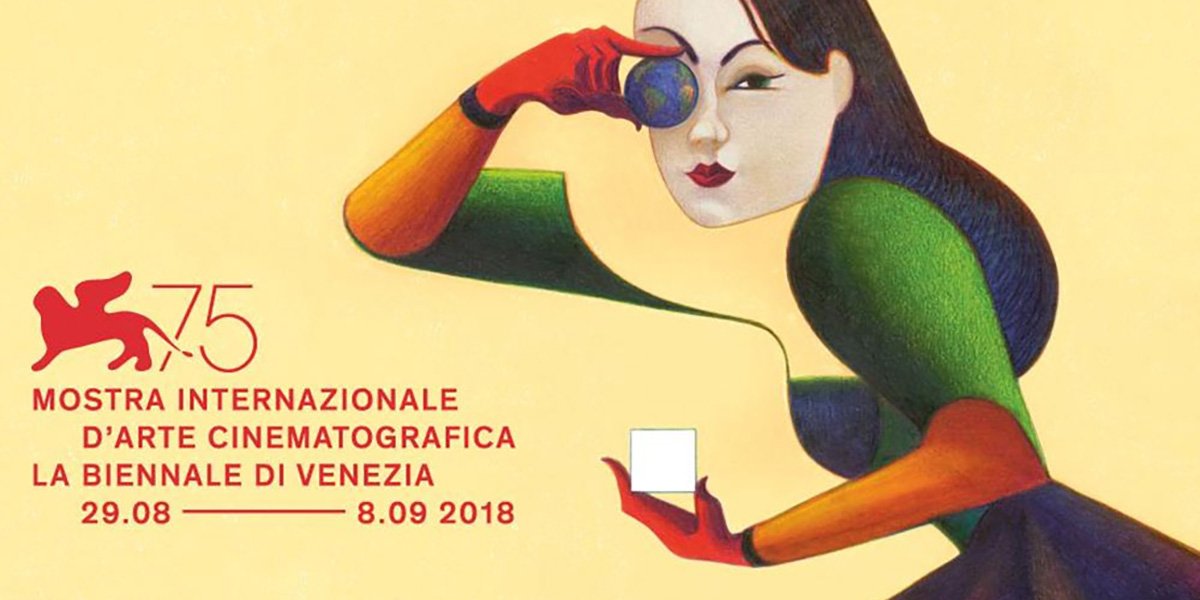 75° Venice International Film Festival: Official Poster (ASAC)
The line-up of the 75th Venice Film Festival has been announced, and here are all the films in competition you don't want to miss.
The press conference for the 75th Venice International Film Festival took place last Wednesday in Rome, and we finally have a line-up! It was revealed by the festival's Artistic Director Alberto Barbera and La Biennale's chairman Paolo Baratta, and we can be certain that this year's festival won't disappoint. Here are all the films that will be shown at the Lido from August 29 to September 8 as part of the competition: the line-up includes several Oscar favourites and a series of unexpected features, so make sure to check out our recommendations on what to look forward to, and come back in the next few days for the list of films that will be shown as part of the other sections of the festival.
---

VENEZIA 75:
In Competition
---
OPENING FILM: FIRST MAN
Director: Damien Chazelle
Main Cast: Ryan Gosling, Jason Clarke, Claire Foy / USA / 138' / Universal Pictures
Why we are looking forward to it:
"do not expect a La La Land-style thing" (original sentence in Italian: "Non aspettatevi una cosa alla La La Land") – is what the Venice Film Festival's Artistic Director Alberto Barbera said at the press conference. He also told us there won't be any music, romanticism, sentimentalism or explosive emotion. Thinking back at Damien Chazelle's first masterpiece, Whiplash, we think this might actually be good news.
How to find out more: click here for our full article on First Man with plot details, release date and more.
---

THE SISTERS BROTHERS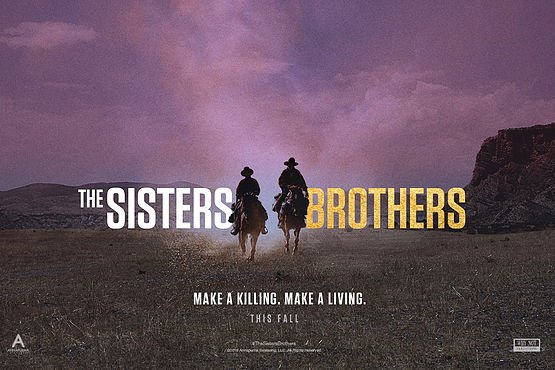 Director: Jacques Audiard
Main Cast: Joaquin Phoenix, John C. Reilly, Jake Gyllenhaal, Riz Ahmed / France, Belgium, Romania, Spain / 120' / Annapurna Pictures
Why we are looking forward to it:
based on Patrick Dewitt's novel of the same name, The Sisters Brothers is a dark comedy that takes place in Oregon in 1851, in which the two brothers Eli and Charlie Sisters (played by Joaquin Phoenix and John C.Reilly), are chasing a gold prospector (Riz Ahmed) with the help of an associate (Jake Gyllenhaal). We are anticipating excellent acting, considering the film's main cast, but we are also expecting quality, as director Jacques Audiard's previous film (Dheepan) won a Palme D'Or at 2015 Cannes Film Festival. We are also very intrigued by its "genre-hybrid" nature, as Barbera promised it will be funny and extremely ironic.
How to find out more: click here to watch the trailer!
---

THE BALLAD OF BUSTER SCRUGGS
Director: Ethan Coen, Joel Coen
Main Cast: Tim Blake Nelson, James Franco, Liam Neeson, Tom Waits, Bill Heck, Zoe Kazan, Tyne Daly, Brendan Gleeson / USA / 132' / Netflix
Why we are looking forward to it:
The Coen Brothers. A western in six episodes, each belonging to a different genre. Including (wait for it…!) a "singing western"?! Need we say more?
---

ROMA
Director: Alfonso Cuarón
Main Cast: Yalitza Aparicio, Marina de Tavira, Marco Graf, Daniela Demesa, Carlos Peralta, Nancy García / Mexico / 135' / Netflix
Why we are looking forward to it:
Not only it will be shown at two other film festivals (Toronto International Film Festival, New York Film Festival) after its world premiere in Venice, but it will also be Cuarón's most autobiographic film so far, as it concentrates on his own life in a very specific moment. It took the Gravity director 5 years to make this film, which also feature an incredible reconstruction of his childhood house, with the very same materials and furniture. Barbera assured us that Cuarón's storytelling skills and creativity are very much present in this film, so we can't wait to see it with our own eyes.
How to find out more: click here for the film's official page on Netflix.
---

THE MOUNTAIN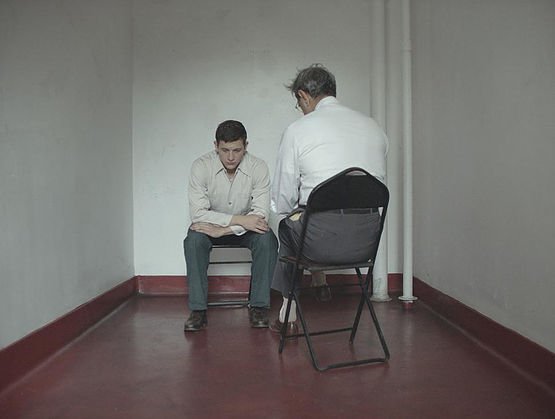 Director: Rick Alverson
Main Cast: Tye Sheridan, Jeff Goldblum, Hannah Gross, Denis Lavant, Udo Kier / USA / 106'
Why we are looking forward to it:
Not much has been released on Rick Alverson's new drama, but one thing is certain: it is definitely going to make people talk. When the film was first announced, the summary we got was: "a young man who lost his mother and was raised by his emotional stunted father goes to work with his mentor, a doctor who performs Lobotomies and Shock Therapy."
We now know this doctor is based on a very real (and very confroversial) figure – Dr Walter Freeman – and that the character in the film will be played by Jeff Goldblum. Barbera described it as an "impressive film for its visual quality and in terms of staging and production", and after finding out that among its executive producers is Natalie Farrey (Her), we believe him.
---

DOUBLE VIES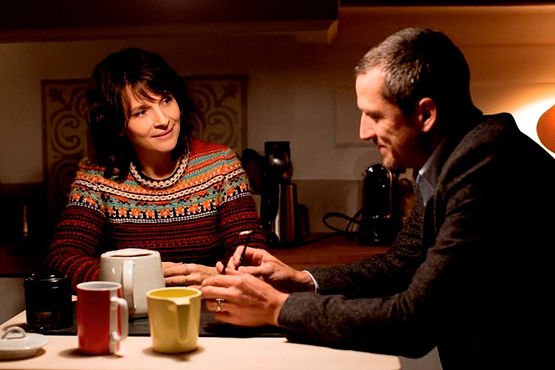 Director: Olivier Assayas
Main Cast: Guillaume Canet, Juliette Binoche, Vincent Macaigne, Nora Hamzawi, Christa Théret, Pascal Greggory / France / 100' / GC Cinéma
Why we are looking forward to it:
Double Vies (=Double Lives) is about writer Alain, editor Léonard and their two wives. It's set in the editorial world, but it's really about the professional and sentimental lives of these two couples, who are struggling to fit into the society they live in. During the press conference, it was described as a "very clever reflection on how our lives as artists, literates and editors have changed, as individuals and in terms of social interactions, through the use of new technology". We are intrigued.
---

VOX LUX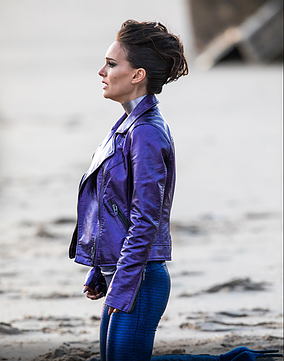 (photo: Natalie Portman on the set
of Vox Lux in New York,
Alessio Botticelli/GC Images)
Director: Brady Corbet
Main Cast: Natalie Portman, Jude Law, Raffey Cassidy, Stacy Martin, Jennifer Ehle / USA / 110' / Bold Films

Why we are looking forward to it:Oscar-winning actress Natalie Portman plays a pop superstarand is joined by Jude Law, in a film that was described as "completely unexpected". There's another film at the festival about music and stardom (Bradley Cooper's A Star is Born, starring Lady Gaga), but we have a feeling Vox Lux will be an equally pleasant surprise.
---

22 JULY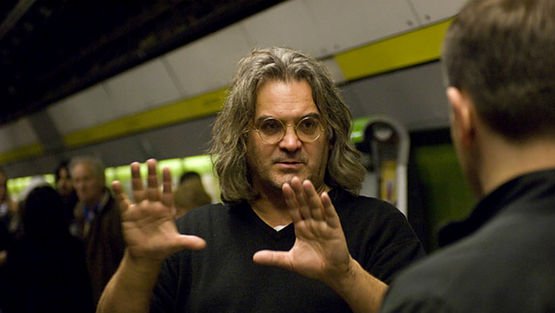 Director: Paul Greengrass
Main Cast: Anders Danielsen Lie, Jonas Strand Gravli, Jon Øigarden, Isak Bakli Aglen, Seda Witt, Maria Bock, Thorbjø Harr / Norway, Iceland / 133' / Netflix
Why we are looking forward to it:
Jason Bourne director Paul Greengrass brings us a film that is about the July 22, 2011 terrorist attack in Norway. It is based on Åsne Seierstad's book One of Us, and it's a very detailed reconstruction of what happened not only during the attack, but also after the horrific event. It won't be easy to watch, but we believe it should be seen and talked about.
---

SUSPIRIA
Director: Luca Guadagnino
Main Cast: Dakota Johnson, Tilda Swinton, Mia Goth, Chloë Grace Moretz / Italy / 152' / Amazon Studios
Why we are looking forward to it:
Luca Guadagnino's remake of Dario Argento's 1977 success has been described as the director's most ambitious film to date. So far, we are loving the trailer and artwork – so much so that we are sharing two of the newly released teaser posters below (thanks, Amazon Studios!). Barbera also revealed that Tilda Swinton will play three different roles in the film, so we can't wait to see her in action with the rest of the extremely talented cast.
Full Review: "Best of 75 Venice Film Festival: Suspiria"
---

WERK OHNE AUTOR
Director: Florian Henckel von Donnersmarck
Main Cast: Tom Schilling, Paula Beer, Sebastian Koch, Saskia Rosendahl, Oliver Masucci / Germany / 188' / Wiedemann & Berg Film
Why we are looking forward to it:
Do you remember Best Foreign Language Film 2007 Oscar Winner The Lives of Others? Florian Henckel von Donnersmarck isw back with a new drama, which is also a reflection on nazism and dictatorship. Barbera described it as one of those films you "go watch and never really want to leave". It's three hours long and it addresses a series of heavy themes, but we did love the director's previous masterpiece and can't wait to see what he does with this.
---

THE NIGHTINGALE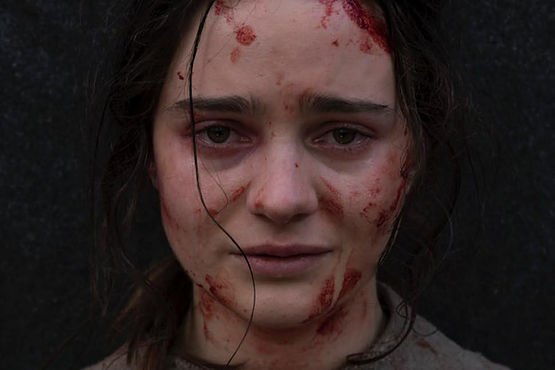 Director: Jennifer Kent
Main Cast: Aisling Franciosi, Sam Claflin, Baykali Ganambarr, Damon Herriman, Harry Greenwood, Ewen Leslie, Michael Sheasby, Charlie Shotwell / Australia / 136' / BRON Creative
Why we are looking forward to it:
Not only it's a period drama set in 1825 Australia, but it wqs directed by one of the most successful Australian filmmakers of our time. Jennifer Kent, who first haunted our dreams with her The Babadook in 2014, is coming to Venice with a film that has been described as "ambitious and promising", and that is about a young Irish convict woman looking to get her revenge on a British officer who committed terrible acts of violence against her family.
---

THE FAVOURITE
Director: Yorgos Lanthimos
Main Cast: Olivia Colman, Emma Stone, Rachel Weisz, Nicholas Hoult, Joe Alwyn / United Kingdom, Ireland, USA / 120' / Fox
Why we are looking forward to it:
The director of The Lobster and The Killing of a Sacred Deer comes back to Venice with an English period drama set in the early 18th Century. It's the story of a rivalry between Lady Sarah (Rachel Weisz) and Abigail (Emma Stone), two girls that are both taken under Queen Anne (Olivia Colman)'s wing at her court. Yorgos Lanthimos (Alps, Venice 70: Future Reloaded), Emma Stone (Inarritu's Birdman, La La Land) and Nicholas Hoult (Kill Your Friends, Equals) have all attended the festival in the past, while it will be Olivia Colman (Broadchurch, The Night Manager)'s first time at the Lido. We can't wait to see these immensely talented cast members give life to characters that are quite different from the roles they usually portray on screen, in a film that is has already been chosen to open the New York Film Festival after its premiere in Venice.
How to find out more: the official trailer has already been released and you can find it here.
---

PETERLOO
Director: Mike Leigh
Main Cast: Rory Kinnear, Maxine Peake, Pearce Quigley, David Moorst, Rachel Finnegan, Tom Meredith / United Kingdom, USA / 154' / Amazon Studios
Why we are looking forward to it:
Internationally acclaimed and Oscar-nominated director Mike Leigh (Happy-Go-Lucky) is bringing another historical drama to Venice, as it is about the Peterloo Massacre of 1819 in which a peaceful crowd of 80,000 people who had gathered in Manchester to demand a democratic reform was attacked and massacred by the goverment's army.
Even though Peterloo is about one of the bloodiest events in British history (and one that seems to have been forgotten by many), Barbera also commented on its relevance to our times, as it is a reflection on the many ways in which power can be abused.
---

CAPRI-REVOLUTION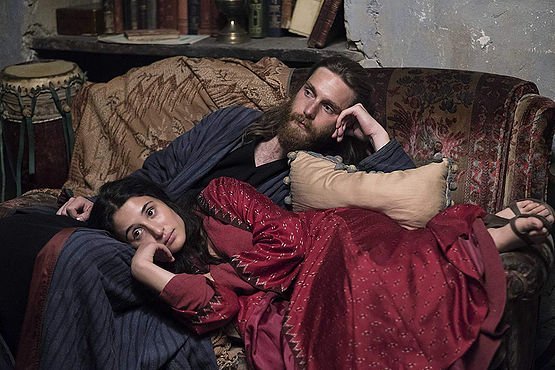 Director: Mario Martone
Main Cast: Marianna Fontana, Reinout Scholten van Aschat, Antonio Folletto, Gianluca Di Gennaro, Eduardo Scarpetta, Jenna Thiam, Ludovico Girardello, Lola Klamroth, Maximilian Dirr, Donatella Finocchiaro / Italy, France / 122' / Pathé International, Indigo Film
Why we are looking forward to it:
The film is set in 1914 and revolves around Capri, an island that attracted artists and free thinkers from all over the world. It focuses on a commune of North Europeans – including Lucia (Marianna Fontana), Seybu (Reinout Scholten van Aschat) and the village doctor (Antonio Folletto) during the revolution, but also deals with themes that director Mario Martone (Il Giovane Favoloso) holds dear, such as art, identity and freedom.
---

WHAT YOU GONNA DO WHEN THE WORLD'S ON FIRE?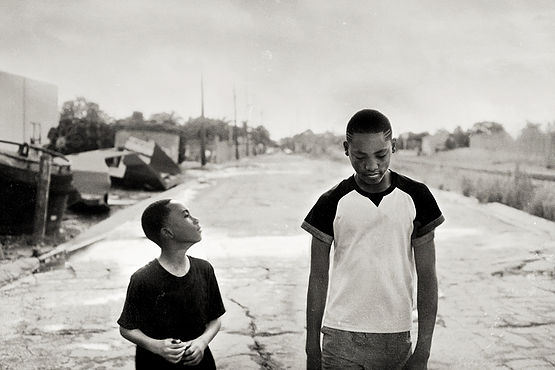 Director: Roberto Minervini
Main Cast: Judy Hill, Dorothy Hill, Michael Nelson, Ronaldo King, Titus Turner, Ashley King, Kevin Goodman, The New Black Panthers Party for Self Defense / Italy, USA, France / 123' / OKTA film, PULPA film, RAI Cinema
See Also

Why we are looking forward to it:
Multi-award winner director Roberto Minervini comes back to the Venice Film Festival(after Low Tide, 2012) after his success at Cannes (Stop The Pounding Heart, 2013 and Louisiana: The Other Side, 2015) with a film that is set in Texas, where Minervini currently lives. The film's official website calls it "a meditation on the state of race in America" and describes it as "an intimate portrait into the lives of those who struggle for justice, dignity, and survival in a country not on their side".
---

NAPSZÁLLTA (SUNSET)
Director: László Nemes
Main Cast: Juli Jakab, Vlad Ivanov / Hungary, France / 142' / Playtime Productions
Why we are looking forward to it: Set at the beginning of World War II, Napzallta follows main character Irisz Leiter as she arrives arrives in Budapest hoping to find a job at the hat store that belonged to her late parents, only to be rejected by the new owner, Oszkár Brill. As Irisz struggles with her life in Hungary, she ends up on a much bigger and more important quest, following "her only link to a lost past" into what the official website describes as "the turmoil of a civilization on the eve of its downfall". Barbera described it as a "very ambitious film that asks the viewer to put in a great deal of effort in partecipation": we are definitely ready to see where Irisz's journey will lead us.
---

FRÈRES ENNEMIS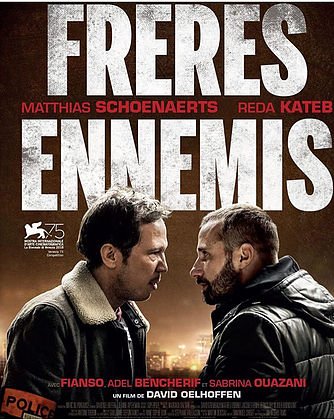 Director: David Oelhoffen
Main Cast: Matthias Schoenaerts, Reda Kateb, Adel Bencherif, Sofiane Zermani, Nicolas Giraud, Marc Barbe, Sabrina Ouazani, Gwendolyn Gourvenec / France, Belgium / 111' / One World Films, BAC Films
Why we are looking forward to it:
Three words: Loin des Hommes. Which is the film David Oelhoffen brought to the Venice Film Festival in 2014, where it won three awards, and then took to the Bucharest International Film Festival, Munich Film Festival, Norwegian Film Festival and Trondheim Film Festival, where it won even more "Best Film" awards. And, considering its excellent screenplay, the intimacy and delicacy with which the director approached complex themes, Viggo Mortensen and Reda Kateb's incredible acting and the perfect score Nick Cave and Warren Ellis composed for it… Not only it deserved all those awards, but it got a "Special Mention" in our minds and hearts too.
Frères Ennemis is about two friends, Driss and Manuel, whose childhood brother-like relationship begins in a suburb in which drug-trafficking is a reality and then evolves into two adult lives that are the exact opposite, as only one of them follows the drug path while the other becomes a cop. Knowing the director's storytelling skills, we are expecting another beautiful, meaningful, moving masterpiece.
---

NUESTRO TIEMPO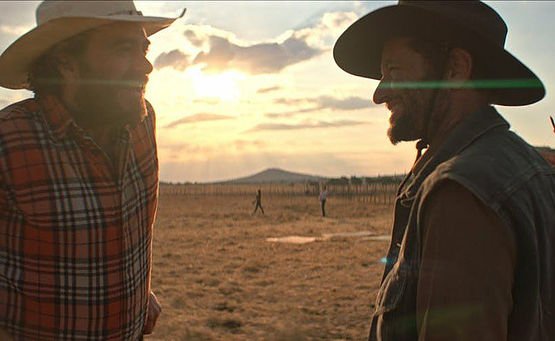 Director: Carlos Reygadas
Main Cast: Carlos Reygadas, Natalia López, Eleazar Reygadas, Rut Reygadas, Phil Burgers / Mexico, France, Germany, Denmark, Sweden / 173' /
Why we are looking forward to it:
Entirely set in the director's fazenda, Nuestro Tiempo has been described as a new phase in Reygadas's formal, linguistic and expressive research. It's three hours long, but it's also an intense analysis of the dynamics of being in an open relationship: that is enough to grab our interest.
---

AT ETERNITY'S GATE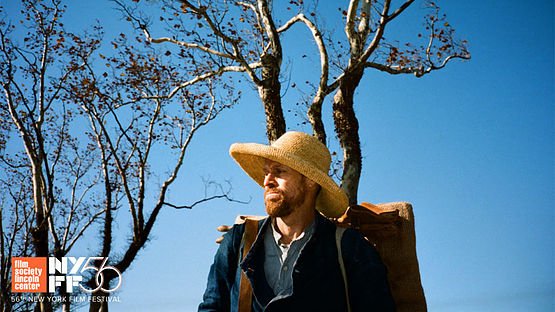 Director: Julian Schnabel
Main Cast: Willem Dafoe, Rupert Friend, Oscar Isaac, Mads Mikkelsen, Mathieu Amalric, Emmanuelle Seigner, Niels Arestrup / USA, France / 110' / Iconoclast, Riverstone Pictures, SPK Pictures
Why we are looking forward to it:
The Diving Bell and the Butterfly and Before Night Falls director brings us a film that focuses on what happens in Vincent Van Gogh's mind during his life in Arles, and in which Van Gogh himself is played by Willem Dafoe. We are thrilled to see what originated from Julian Schnabel's imagination and Willem Dafoe's acting skills, and we can't wait to see Van Gogh in action with the rest of the immensely talented cast – Oscar Isaac, Rupert Friend and Mads Mikkelsen, to name a few.
---

ACUSADA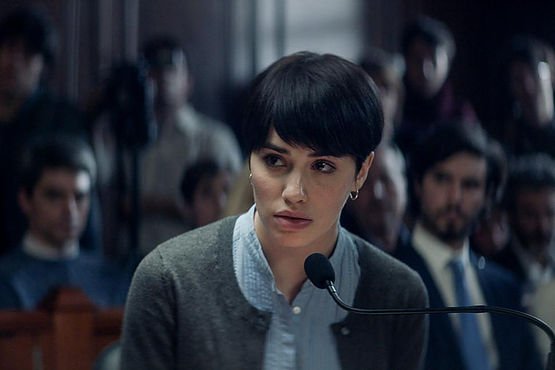 Director: Gonzalo Tobal
Main Cast: Leonardo Sbaraglia, Lali Espósito, Inés Estevez, Daniel Fanego, Gerardo Romano / Argentina, Mexico / 108' / INCAA, Kramer & Sigma
Why we are looking forward to it:
It's Gonzalo Tobal's second feature film after Cannes Film Festival nominee Villegas, which won multiple awards in Latin America (Buenos Aires International Festival of Indipendent Cinema, 2012) and the U.S.A. (Miami Film Festival, 2013).
The Venice Film Festival's Artistic Director really enjoyed Acusada and described it as a very intense film based on real events. The Biennale critics were positively surprised by the young Argentinian filmmaker, and, judging by the other Argentinian films that have been selected at previous editions of the festival (such as Duprat and Cohn's El Ciudadano Ilustre with Oscar Martinez in 2015), we trust their judgement.
---

ZAN (KILLING)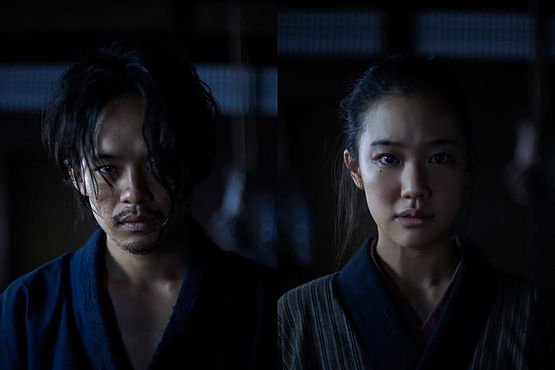 Director: Shin'ya Tsukamoto
Main Cast: Sousuke Ikematsu, Yu Aoi, Tatsuya Nakamura, Shinya Tsukamoto, Ryusei Maeda / Japan / 80' / Kaiju Theater, Nikkatsu
Why we are looking forward to it: Tsukamoto's latest film marks the cult director's fifth film to premiere at the Venice Film Festival (Rokugatsu no Hebi, 2002 – Tetsuo: The Bullet Man, 2009 – Kotoko, 2011 – Nobi, 2014) is also his first period drama.
Set in 19th Century Japan, it's the story of a Samurai who finds himself uncapable of killing. Zan's Japanese release has already been set to November 24, and its distribution rights have been granted to Nikkatsu: the hype for Tsukamoto's return to Venice is high, and so are our expectations for Zan.
How to find out more: click here for the film's official Japanese page, where you will also find a very exciting trailer.
---

If you enjoyed our list of films that will be shown at the Venice Film Festival as part of the Venezia 75 "In Competition" Section, don't forget to come back to our website soon. We'll be posting new articles on the other secrions of the festival very soon, including the official Line-Ups of the Out Of Competition, Orizzonti, Venezia Classici, Sconfini and Virtual Reality.