5 Film-Related Things to Do to Beat the Covid-19 Quarantine Blues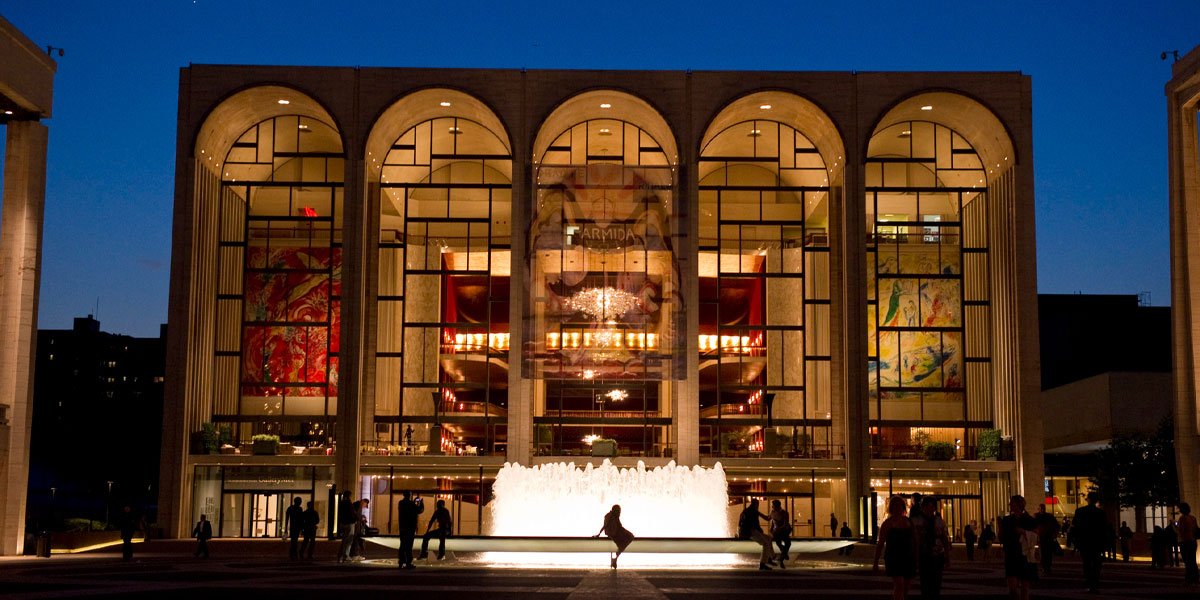 Free streams at The Metropolitan Opera (The Met)
Are you self-isolating to prevent the spread of COVID-19 and bored out of your mind? Here are 5 film-related things to do to to beat the Coronavirus blues.
---
We know why you're here. You've already watched Contagion, and you've gone through the list of your favourite feel-good films. You've memorized entire youtube clips of the Ellen Show, you're getting tired of binge-watching Netflix shows and you're counting the days till Disney+ is released in your country. We feel your pain, and we want to help.
To tell the truth, there's not much that we can do. It's a scary time for most of us, and we're only a tiny website you go to for movie reviews. Yet, it wouldn't feel right not to address the COVID-19 emergency most of us are dealing with, and it wouldn't make much sense to keep telling you about upcoming movies that you may or may not get to see anytime soon, knowing that you're self-isolating and thinking of much more important issues.
But the cinema is also the place we go to when we need to be cheered up. Movies accompany us through various stages of our lives. They unite us, they challenge us and they remind us of what makes us human. So here are five film-related things to do while you're self-isolating: you can do them from the comfort of your own couch, and we hope they'll bring you a little happiness, in these very scary times.
---
5. WATCH FILMS, TV SHOWS AND… THE MET OPERA!
If you're a film lover, you'll never get bored of watching good films, especially if you can do it for free. With the COVID-19 quarantine happening in so many areas of the world, many streaming platforms have made movies available for free for several weeks, and The Metropolitan Opera has joined them by putting on a series of very special shows for you to watch. So, if you're an opera fan, head to The Metropolitan Opera's website, "Nightly Met Opera Streams" : free encores of past performances of their Live in HD series are happening every night at at 7:30 p.m. EST, and they are available worldwide.
As for free (and completely legal!) streaming platforms, if you live in the U.S. and Canada, we recommend Popcornflix. You'll find a good list of films and TV shows, including several well-known Hollywood titles. If you already own a Disney+ subscription, don't forget to watch Frozen II: Disney has made it available three months before its official release, to provide "some fun and joy during this challenging period."

Another great option is Open Culture, available all over the world, with a big selection that includes Oscar-winning movies, Korean feature films, Hollywood classics and sections dedicated to Charlie Chaplin, Andrei Tarkovsky and Alfred Hitchcock.
If you live in Italy, check out Minerva Pictures's streaming platform, The Film Club: as a response to the outbreak, over 100 films have just been made available for free until 3rd April, and you'll find classics by Almodóvar, the Sharknado saga and Italian classics.

If you're a student, MUBI is the place to go to fulfill your need for independent films: it's available in over 195 countries, each with a unique line-up, available for students for no charge.

…And here are even more websites you might want to check out: Documentary Storm, Moving Image Archive, Crackle, the BBC iPlayer,

---
4. STOCK UP ON THE GADGETS
If you've updated your Letterboxd wishlist and are looking for something practical to do… Why not use this time to check out some of the many film-related gadgets available to buy online?
If you live in the U.S., you'll be able to buy what claims to be "the ultimate game for film nerds, movie geeks and cinephiles": it's called Cinephile, you can get it here, and it doesn't require a great deal of interaction with other players, which means that you can definitely play on Skype with your friends.

Now would also be a good time to buy that Baby Yoda Funko Pop you've set eyes on, or to accept GiftRepublic's challenge to watch the 100 classic films on their incredibly pleasing scratchposter/bucket list. If you're looking for good quality t-shirts and items of clothing designed by independent artists/movie fans, head to RedBubble. If it's novelty gifts you want, check out Firebox. If you'd rather buy a unique item, look through Etsy's listings: you'll support an independent artist whose sales might also be suffering as a result of the Coronavirus outbreak.
---
3. CATCH UP ON CLASSIC MOVIES
Remember that Scorsese film you bought ages ago but never had time to watch? Or that long list of recommendations your cinephile friend gave you at university? Now is the time to expand your cinematic knowledge and start watching some of those ageless classics that will make you dream, think, love and fly far away from the quarantine – at least with your imagination.

If you don't know where to start, why not check out our List of Best Films of All Time?
---
2. READ A NOVEL BEFORE ITS FILM ADAPTATION COMES OUT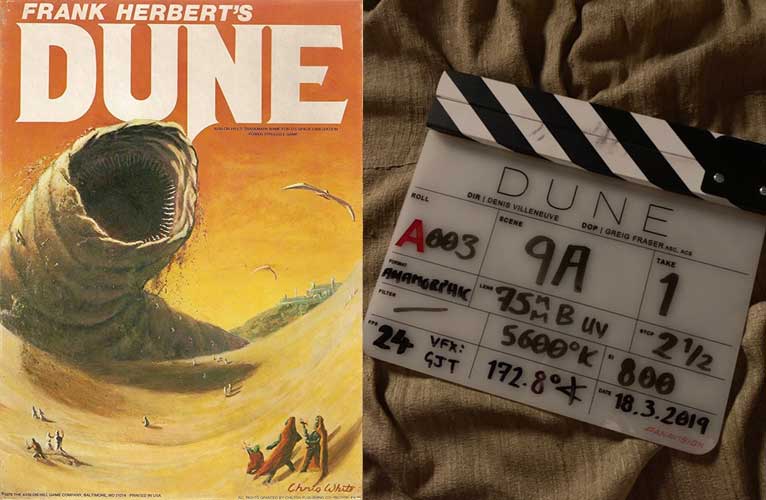 With all the film adaptations that are about to be released, there are great novels to read for each and every taste.

This year will see the release of Denis Villeneuve (Arrival)'s Dune, A. J. Finn's The Woman in the Window, Kenneth Branagh's Death on the Nile, Roald Dahl's The Witches and Frances Hodgson Burnett's The Secret Garden, among others. Whether you're looking for sci-fi, romance or clever whodunnits, you won't be disappointed.
---
1. VIRTUALLY TOUR A MUSEUM
If you had to cancel your travel plans, you're not alone. As you wait for your selected airline to process your refund and you start planning next year's holidays, there is still something you can do to see the world from your home.

So many iconic museums are offering free online tours at the moment, including The Louvre, The Smythsonian's National Museum of Natural History, The National Gallery of Art, The Vatican Museums, the Guggenheim and The Met. How does that relate to films, you ask? Most of these highly visited museums have also been used as locations for well-known movies: the Guggenheim appeared in Men in Black and Manhattan, The British Museum featured in Justice League and the National Museum of Natural History is where part of Wonder Woman 1984 has just been shot. Check out Google Arts & Culture for even more museums to visit virtually, and use IMDb's advanced search tool to find out which film or TV show they've appeared in.
And, if you're a fan of space movies like Gravity and First Man, why not virtually tour one of NASA's locations? It's currently possible to tour their Glenn Research Center's facilities in Ohio, together with their Langley Research Center in Virginia, and a free app will let you access even more virtual content.