Competition: 12 Hour Shift (Ended)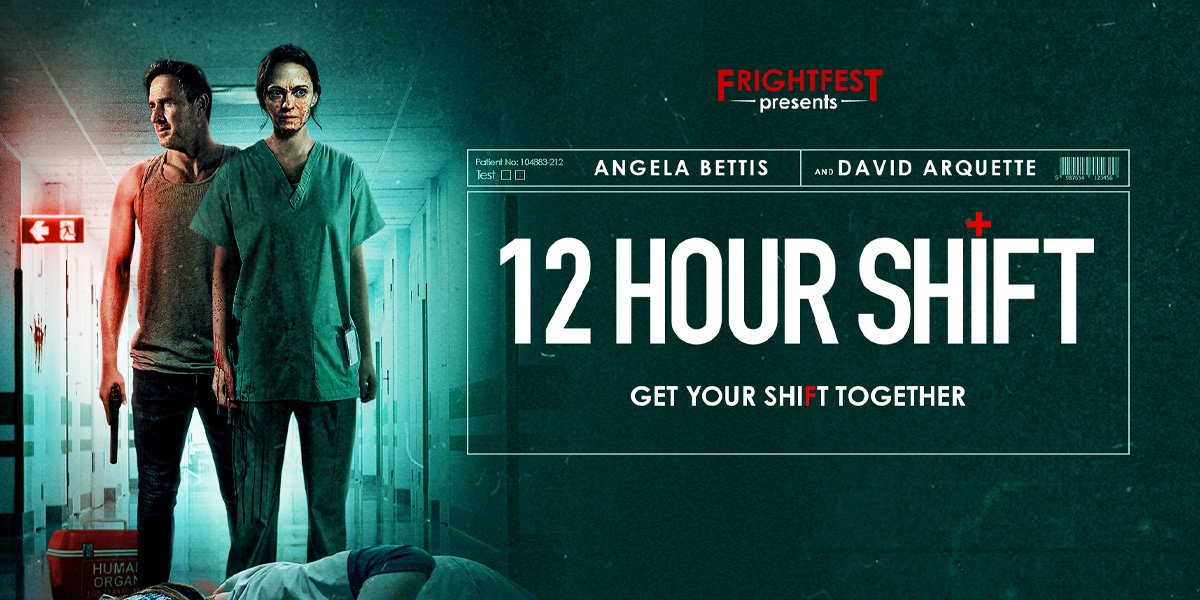 12 Hour Shift (Signature Entertainment)
Enter our competition to win a Digital Copy of 12 Hour Shift, a deliciously dark FrightFest horror starring David Arquette, on Digital Platforms 25 January!
---
On Digital Platforms from 25th January, 12 Hour Shift is a deliciously dark horror from FrightFest Presents. Starring David Arquette (Scream franchise) and from writer/director Brea Grant, the movie is set in 1999, in a small hospital in Arkansas. Junkie nurse Mandy (Angela Bettis, Bless The Child) makes extra money selling organs of dying patients whose demise she speeds along. But, when her cousin Regina (Chloe Farnworth) misplaces a kidney – which local gangster Nick (Mick Foley) was going to buy – Mandy finds herself having to acquire a fresh one during a 12-hour shift. Chaos descends when Regina insists on helping in lethal ways and a wounded murderer (Arquette) breaks loose.
To celebrate the upcoming release of this deliciously dark new horror movie, we have been given three iTunes codes to give away (courtesy of our friends at Signature Entertainment): if you're a U.K. resident, enter our competition to win a free Digital Copy of 12 Hour Shift!
a Rafflecopter giveaway
The winners will be announced on 25th January on Loud And Clear Reviews' Twitter page, and the codes will be sent by email. iTunes codes can be redeemed by following a link at the very bottom of every store page of iTunes from your computer, mobile phone, tablet device or AppleTV (More information on how to redeem iTunes/Apple TV codes).
---
FrightFest Presents and Signature Entertainment present 12 Hour Shift on Digital Platforms 25th January. Pre-order FrightFest on iTunes!
---
This competition has been listed on Loquax, The Prize Finder, Competition Database, 2Sweeptakes, Competition Time and Offer Oasis.